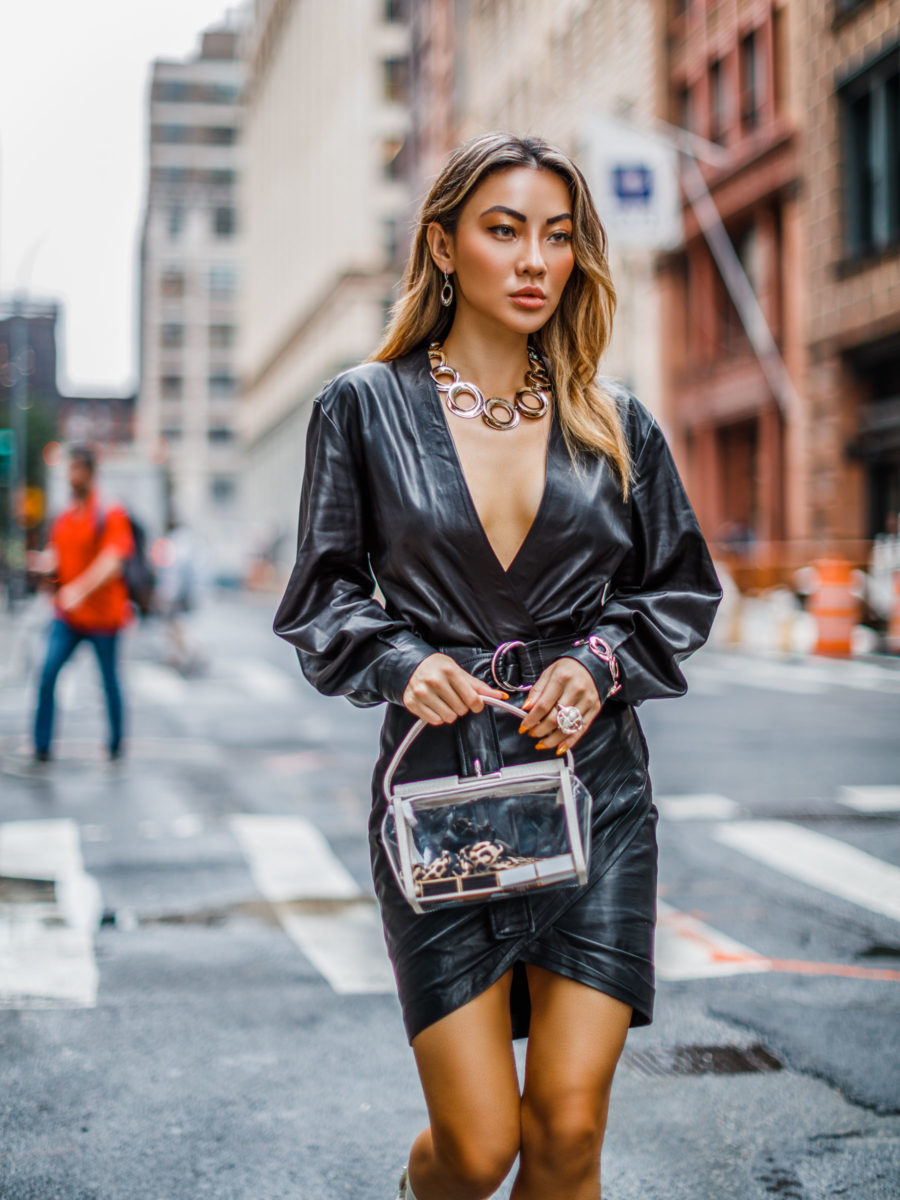 Iro Dress (Similar & Affordable) | Valentino Boots (Similar & Affordable) | Gu De PVC Bag (Sold out, Similar) | Carolee Jewelry
E
very year, the beauty industry surprises me more and more with innovative and
effective beauty products
. Just when I think a formula can't get better, it does. And this season, we're off to a good start because I've come across several new items I can't stop using. Fall is generally my favorite season to test out skincare and makeup products because the change in weather warrants a change in regimen. But since I know how difficult it can be to decide where to put your money, I've rounded up 21 amazing beauty products for you to try.
…

…
I spent so much time trying to decide which products are worthy of this list, so I hope it helps you in updating your beauty routine for the entire season.

I've grown to love the glossy lip look this year, so when I discovered Clarins Lip Oil, I was obsessed! Unlike traditional lip glosses and even some liquid lipsticks, this product is not sticky at all while giving that covetable high-shine look. It's packed with pure plant oils and jojoba oil, which ultimately keeps your lips nourished and hydrated – definitely a must have for the colder temps!

When I do want a strong pop of color on my lips, Tom Ford's Satin Matte Lipstick is hands down the best. The formula is so silky while delivering a ton of pigment. Surprisingly, it doesn't glide or slide around as the formula might suggest. It's lightly hydrating and literally feels like you're wearing nothing on your lips

The last quarter of the year marks a beginning of social events and holiday parties, which means I'm often out late with a full face of makeup and a few glasses of wine. My skin can suffer major repercussions, so I'm so happy to have came across this 3-in-1 cleanser, scrub, and mask. It's so effective at reducing pores and blackheads while controlling excess oil (something I struggle with). But the inclusion of Vitamin E ensures you won't be left dry and irritated.

This cream-to-powder highlighter delivers an intense, metallic highlight that's perfect for party season! Though I'm sure you're overflowing with highlighters right now, the shade Sand Castle and Mint'd Mojito is so unique and worth adding to the stash. They double up as eyeshadow too!

I'm constantly looking for ways to give my lashes a boost but I'm usually paranoid about how treatments can affect my eyes. Lashfood's Eyelash Enhancer is a great way to get thicker, stronger, and healthier lashes in a safe, effective way. I love that it can be used with lash extensions for longer lasting results. And it works!

I have been a long-time user of sunless tanners, and although I have several favorites, I'm always open to trying new brands. The latest one I got is this Loving Tan one, and I was so impressed with the fast results and natural color. You only need to wear it 1-3 hours before rinsing, which is great when you're constantly pressed for time. Make sure you get this product with the mitt for easy, seamless application.

Contrary to popular belief, you don't necessarily need a luxury, expensive cream to get effective results. Olay was one of the first skincare brands I ever used, and I always revert back to them for my skincare needs. This Micro-Sculpting cream is packed with peptides to help hydrate the skin and fight signs of aging. If you're prone to sensitive, dry winter skin, you will love this!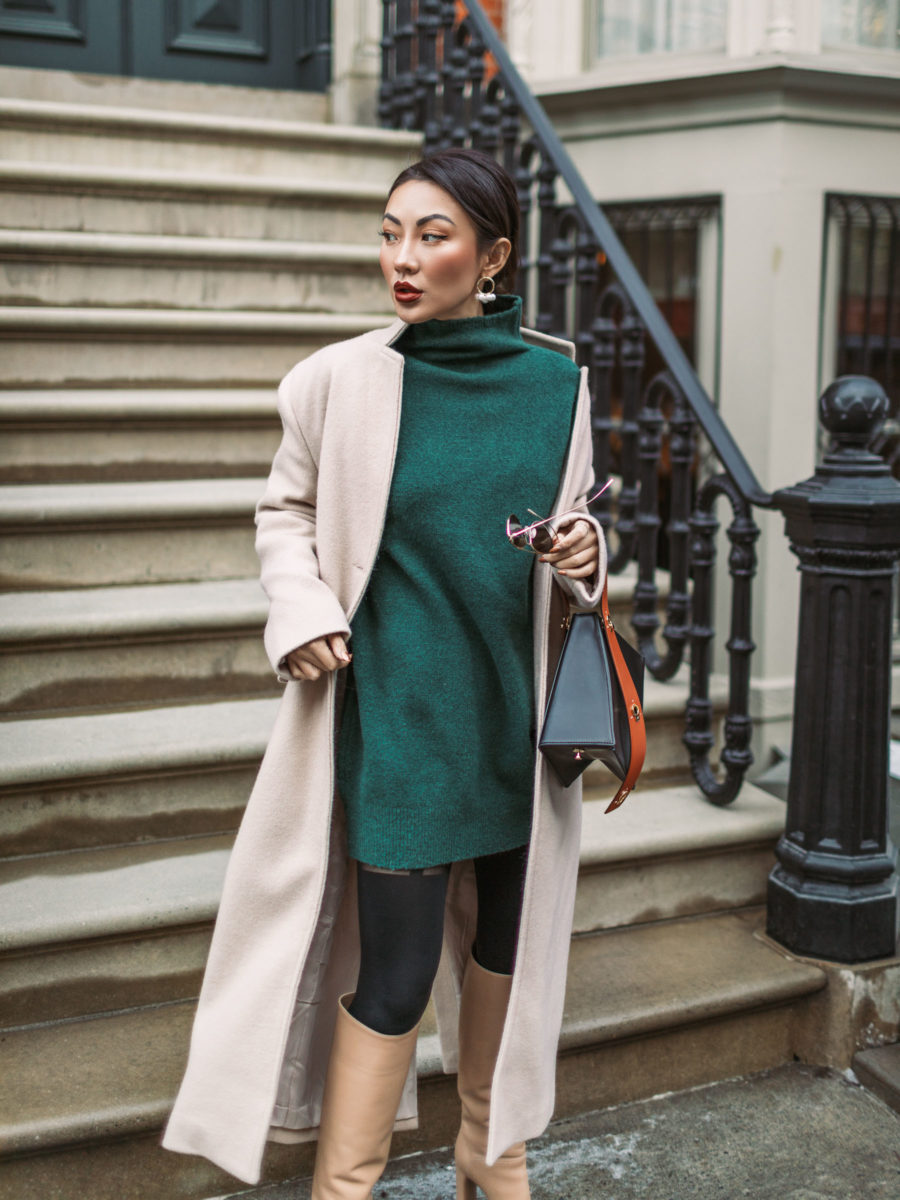 My travel schedule can get crazy this last part of the year and I just know that these eye masks are going to be a life saver. You get 6 packs of individual eye masks dipped in a serum. The gold foil helps the delicate area absorb all the ingredients, leaving you with plump, hydrated eyes. It's a huge game changer when you're exhausted and instantly brightens up your face.

The lack of visible sunlight doesn't mean you should refrain from sunscreen. I wear sunscreen daily (and apply it on my kids too). When I am wearing makeup without SPF – or feel like I need more sun protection – I love topping it off with this innovative SPF face mist by Supergoop. It's colorless, greaseless, and doesn't change my makeup. How cute is this limited edition bottle?

Floral scents are my favorite but this Jo Malone one is the best for fall because it's warmer than your typical fresh, feminine perfume. It isn't powdery and has just enough warmth without coming off too masculine or overpowering.

Like everyone else, I have loved the Anastasia Brow Wiz for years, but my curiosity got the best of me and I ventured off into this Nars Brow Perfector. I was so pleased with how easy it was to use to create definition and structure. Not only that but my brows stayed put all day which rarely ever happens. The best part is that the pencil doesn't need to be replaced so often.

I had never tried a fiber brow gel before, but heard such great things about them that I finally caved into this one by Hourglass. Upon initial use, it made such a huge difference in delivering color, volume, and definition without looking drawn in or fake. I love how it holds my brows in place all day and will definitely be using it daily now.

Dry, dull skin isn't my biggest battle, but my mom knows best, and she swears by this cream! I wasn't surprised when I caught a hold of the ingredient list. It's infused with alpha-hydroxy acids, various forms of hyaluronate, and Asian fruit extracts that heavily hydrate the skin and gently exfoliate at the same time. It's easy to see why this product has such a cult following.

When it comes to eyeshadow, I have been completely obsessed with warmer browns, orange, and even deeper red tones. It reminds me of the fall leaves and burnt rustic colors of the season. I haven't came across an eyeshadow palette that mirrors it like the Ablaze Cover Shot by Smashbox. This portable set is the only eyeshadow palette you need for the rest of the year.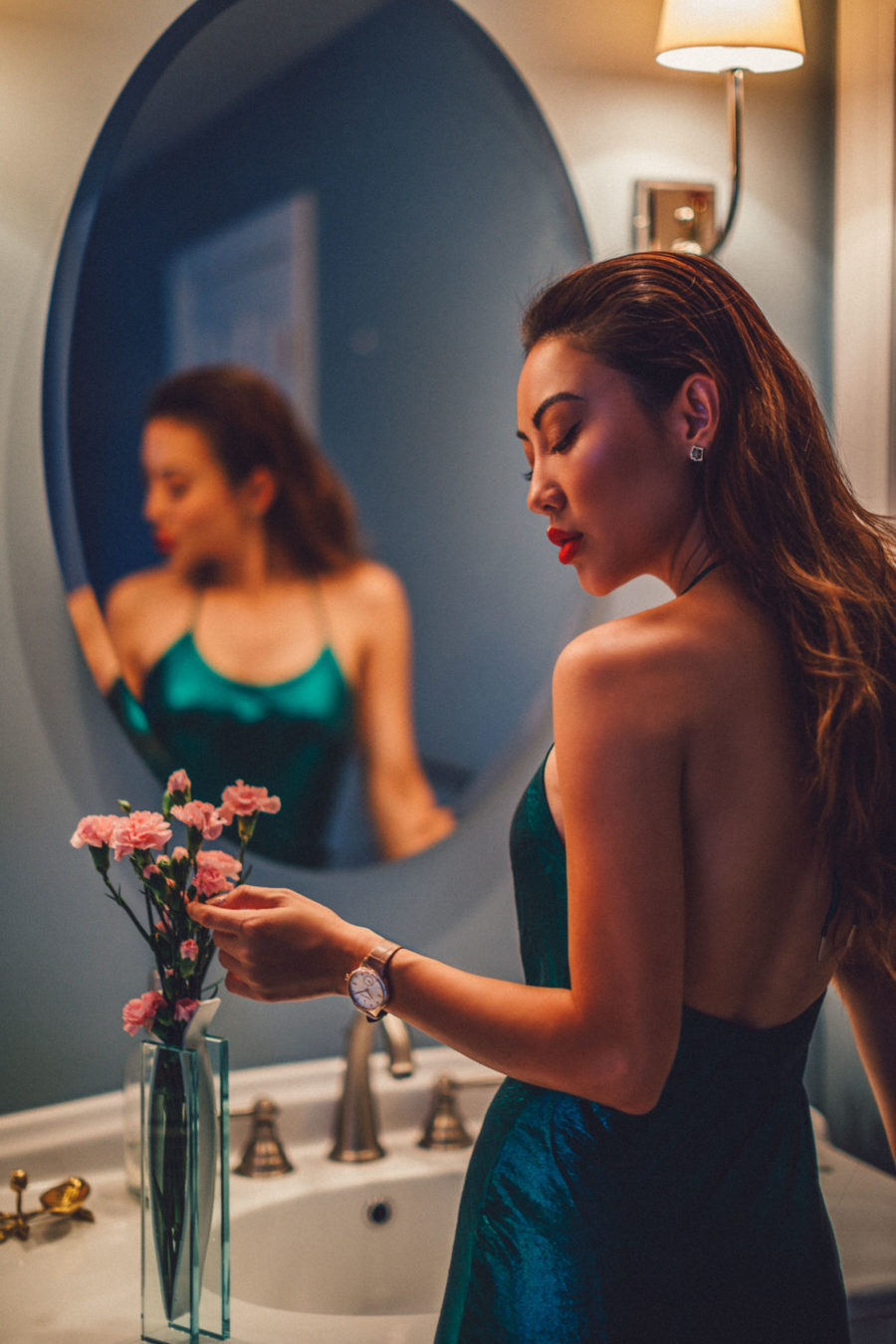 For as long as I can remember, I have always used a nude eyeliner on my waterline and in the inner corner of my eyes. This tug-proof, gel liner has been on my top shelf for many years now as it helps me look wide eyed and awake!

If you're looking for a safe and affordable alternative to whiten your teeth, you should try activated charcoal. Though it sounds weird and even looks counter productive, you'll notice whiter and brighter teeth in no time. However, note that it doesn't replace your regular toothpaste as it doesn't contain the added benefit of fluoride to prevent decay and cavities. Instead, it's to be used as a supplement to brushing with regular toothpaste for those who want whiter teeth.

Lately, I've become more interested in lightweight foundations that look and feel like second skin. I love how this Bobbi Brown one glides right over and leaves my complexion looking fresh, dewy, and naturally flawless. It's weightless and doesn't sink into fine lines or pores. With a ton of color options, I was able to find a perfect match.

When I'm on the go or in a rush, cleansing cloths are a must have, and these Squalane + Antioxidant ones have become my favorites! It differs from the traditional face wipe as it's not super wet and doesn't contain alcohol. Despite the drier feeling, they remove makeup and impurities exceptionally well. I'm definitely packing them in my bag wherever I go next.

Tom Ford Beauty probably fall into my top 3 favorite beauty brands of all time. Everything from the formula to the packaging is so luxurious and well thought-out. This bronzer is one of my favorite products ever because it's so silky, glides over flawlessly, and provides the perfect amount of coverage. The shimmer version is great in the fall because it helps create a soft lit glow.

I have spoken about Sunday Riley Good Genes serum many times now, and if you still haven't tried it, you're missing out. The high potency of lactic acid delivers overnight results, so you wake up to a smoother and clearer complexion. This product is essential if you're wanting to fight visible signs of hyperpigmentation and aging!

Moroccanoil is no doubt one of my favorite haircare lines. As I'm prone to styling my hair more this season to accommodate all the upcoming outings, I'm constantly reaching for this treatment to keep my hair shiny and strong. Even through all the styling, my hair often feels healthier and smoother than before.
Have you tried any new amazing beauty products? Share them with me below!