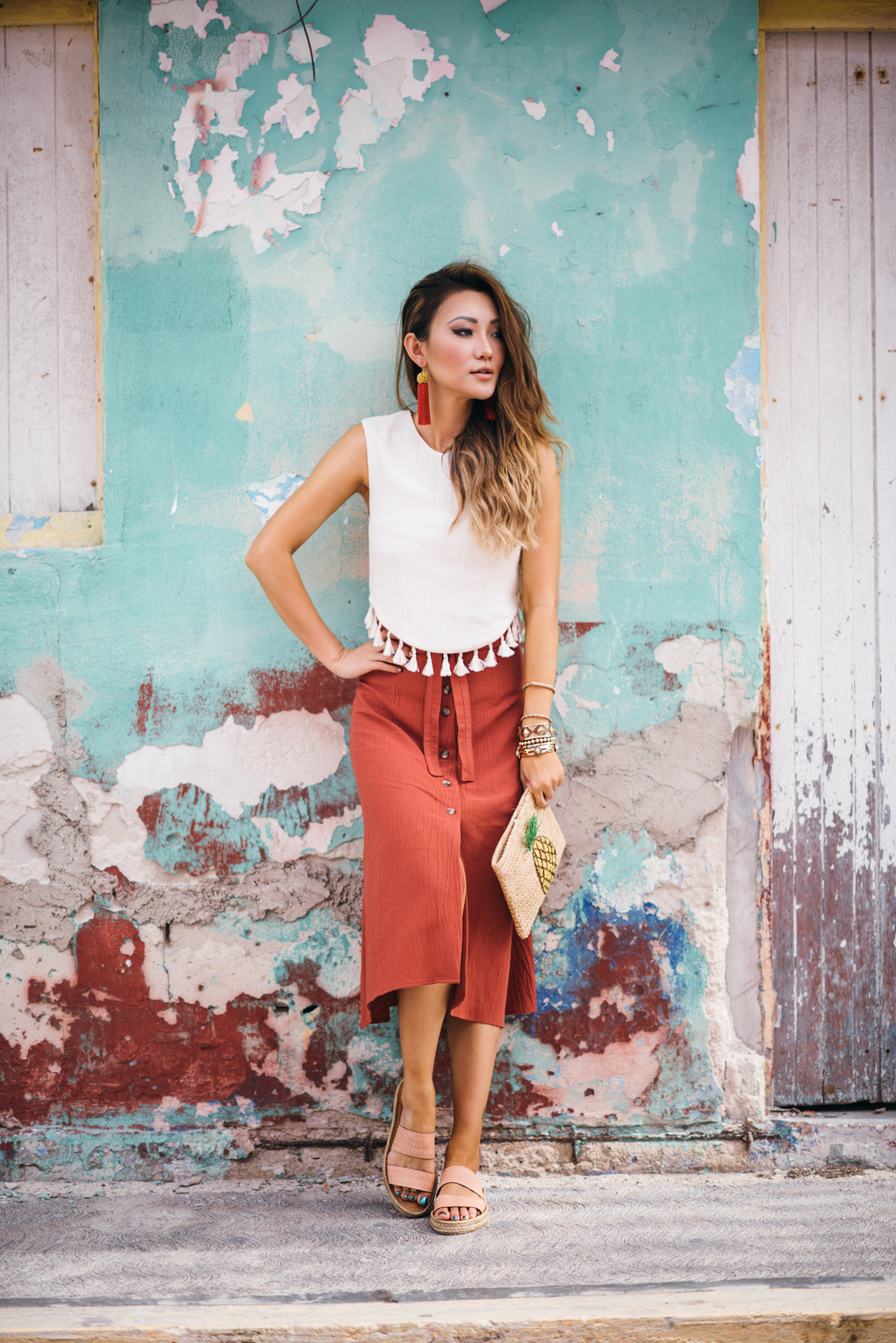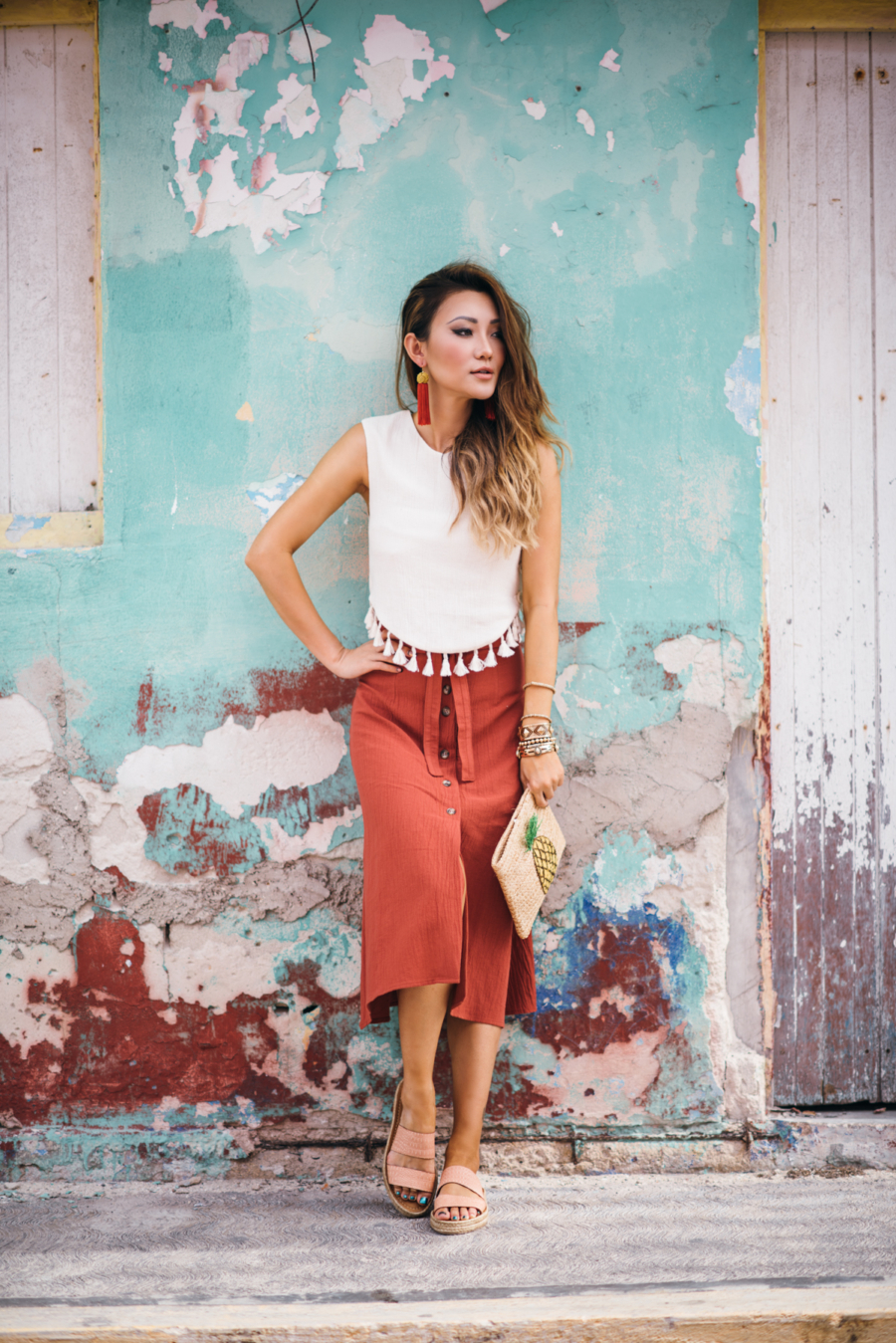 Top: (similar here) | Skirt: (similar here) | Sandals: (similar here) | Clutch: (similar here) | Earrings: (similar here)
E
arrings, especially fashionable earrings are one of the most essential accessories to elevate any look. To be honest, I've gone a bit crazy shopping for the latest, greatest fashionable earrings. After reading this list, you'll see why, too. With such a tiny detail, you can transform your outfit and your face.  Earrings are always fashionable and a quick, easy way to spice up any fashionista's wardrobe.
…

…
Classic Cluster Earrings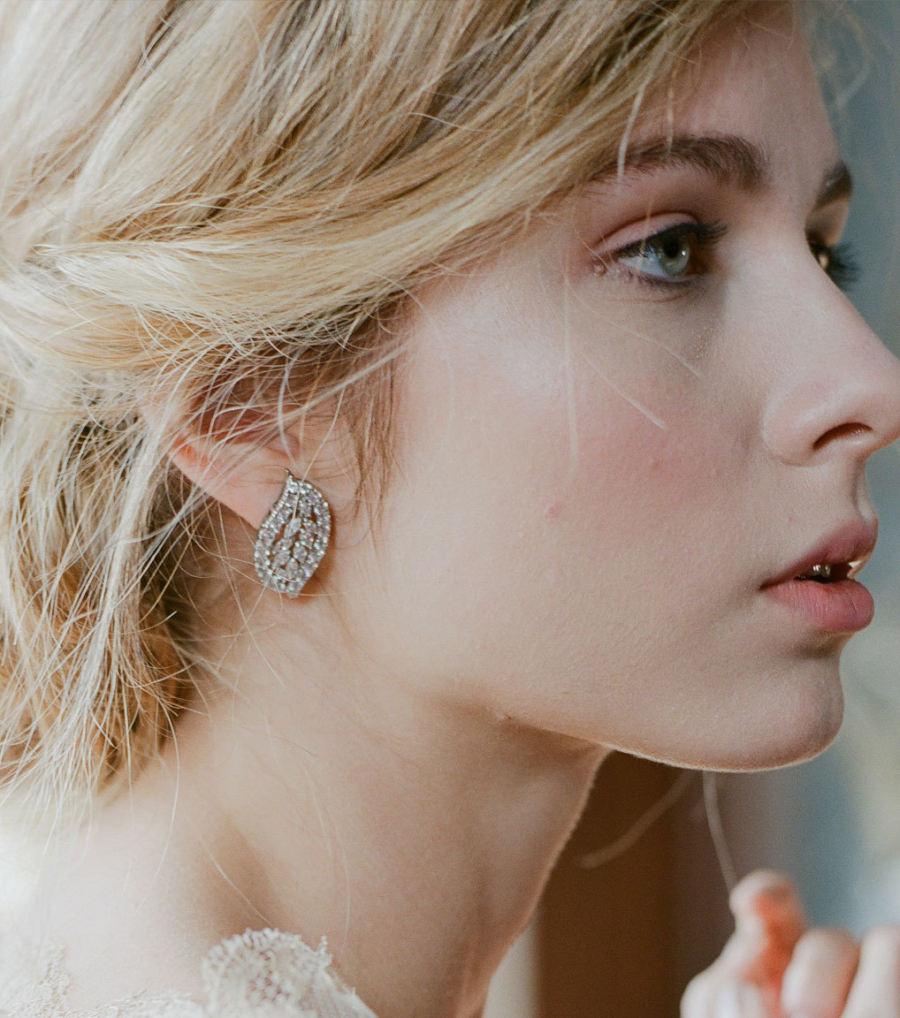 Photo by ThomasLaine
The classic cluster earring is subtle, yet powerful. With so many gems and stones to choose from, it's no wonder this fashionable earring is a stable in so many jewelry boxes, including my own. I favor floral shapes that make me feel ultra-feminine and add an extra sparkle to my face. Feel free to go for whatever geometric pattern or shapes suits your personality. This fashion earring can be worn in additional ear piercings should you have them.
…

…
Sculptured Earrings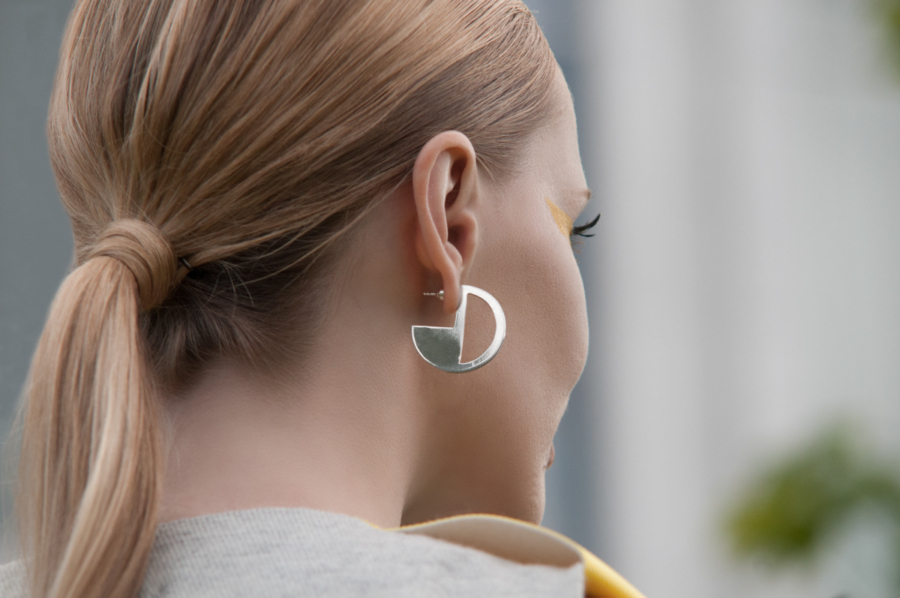 Photo by DesignMilk
For the girl who wants to be a little different, the sculptured earring is the ticket. They feel both modern and retro. They are simple enough to match with all sorts of ensembles. Most sculptured earrings are post style, but there are some that dangle down to frame the face. Go for shapes like keys, hearts, animals, rainbows, lightning bolts, or symbols to be cutesy.
…

…
Single Earring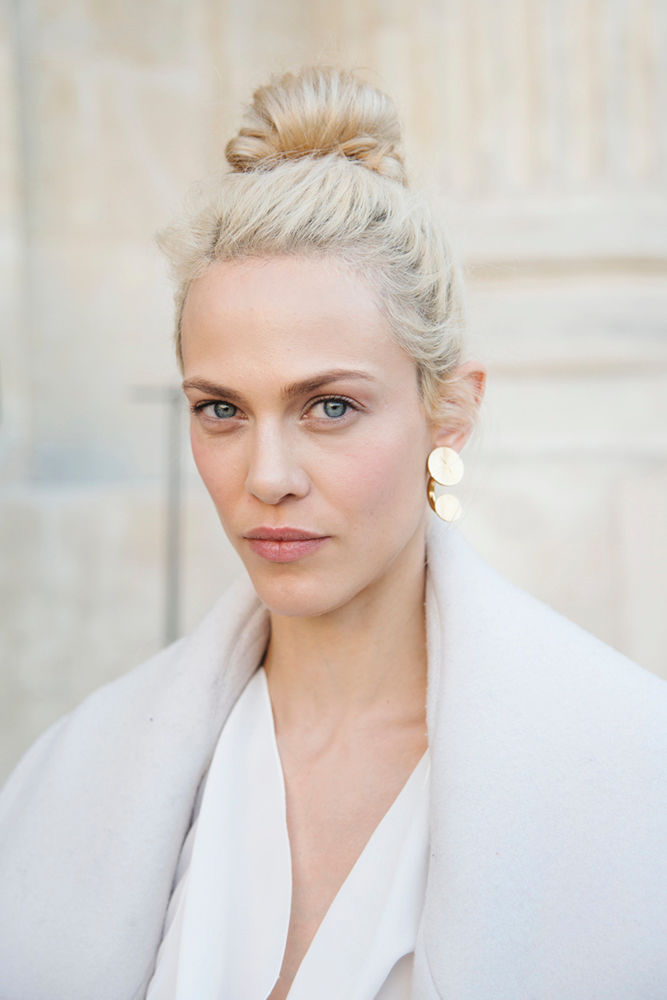 Photo by IntoTheGloss
Want to conjure the 80s in a flash?  Then go for the single earring and you'll feel like the 80s all over again. The single earring must be one that hangs from the lobe while the other ear rocks a simple studded post. What makes the single earring so cool is that it's an earring that is unique, like a feather, a key, or any number of designs that capture anyone's attention fast.  Even a large hoop earring will do the job.
…

…
Vintage Chandelier Earrings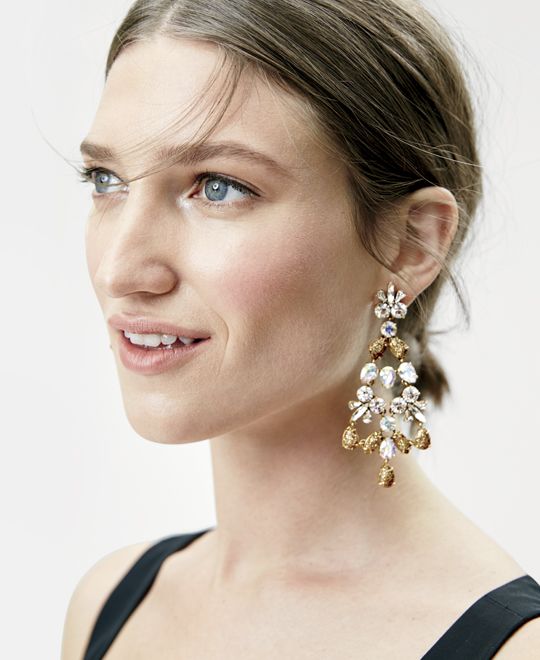 Photo by Pinterest
Seriously, nothing is more gorgeous than a vintage chandelier earring. What little black dress isn't instantly ignited by a pair of chandelier earrings? The designs range from Victorian to art deco and can be culturally inspired from India and the Middle East. My heart sings when I see a pair of vintage earrings.  Add a pair to your accessory list and you'll be sure to get several compliments.
…

…
Bar Earrings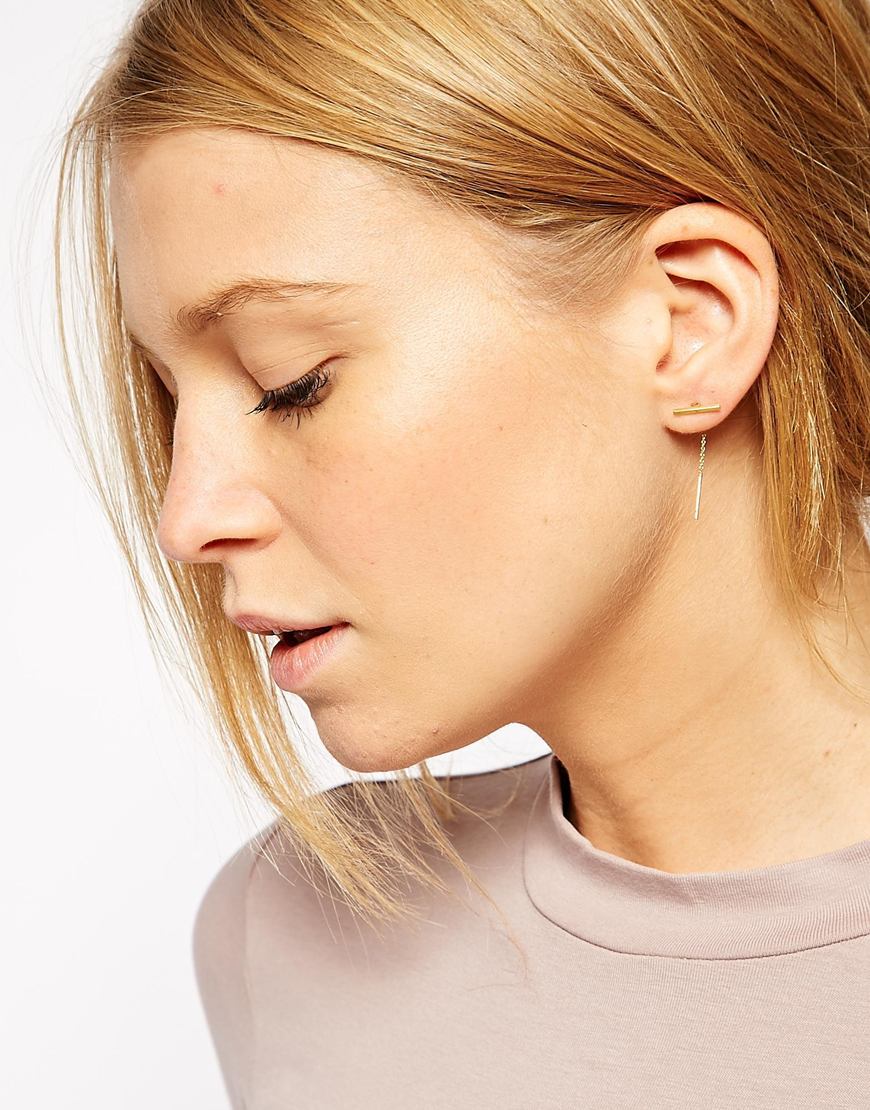 Not really into earrings, but still want to be a part of the fashionable earring trend?  Try the bar earring. It's dainty and sends the message that you want to go beyond the basic studded post earring.  This earring is best worn with the hair up, otherwise, all will be lost behind your locks.  Like hoop earrings, silver and gold are classic but go for metallic gem colors, too, to be a bit bolder than the rest.  
…

…
Hoop Earrings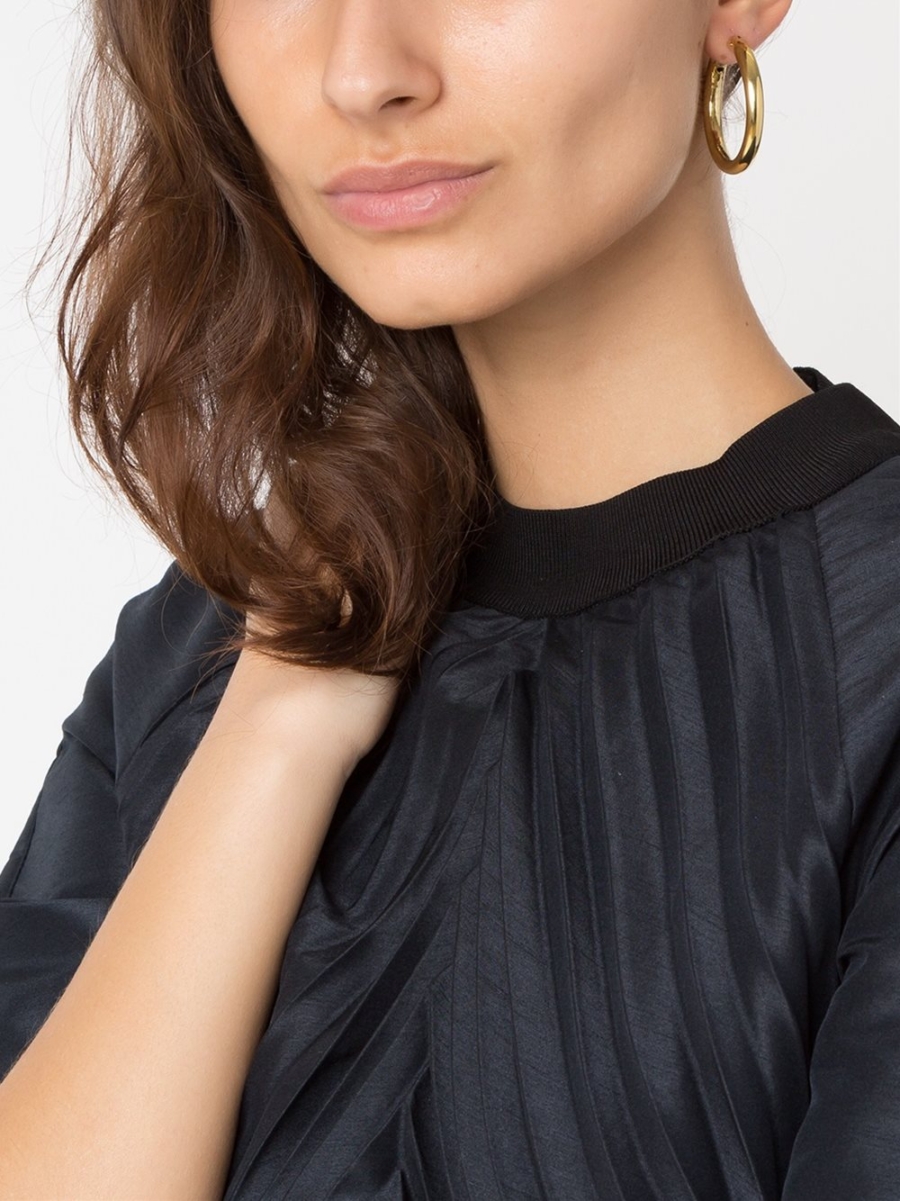 Photo by Etsick
When in doubt, go for the fashionable earrings, hoops, because they go with so many styles that they feel like a neutral in the accessory world.  This season, hoop earring as making a comeback and they can range from big to small. Go for hoop earrings that have engravings or design patterns to make your pair stand out from the rest. Both silver and gold hoops are popping.
…

…
Geometric Earrings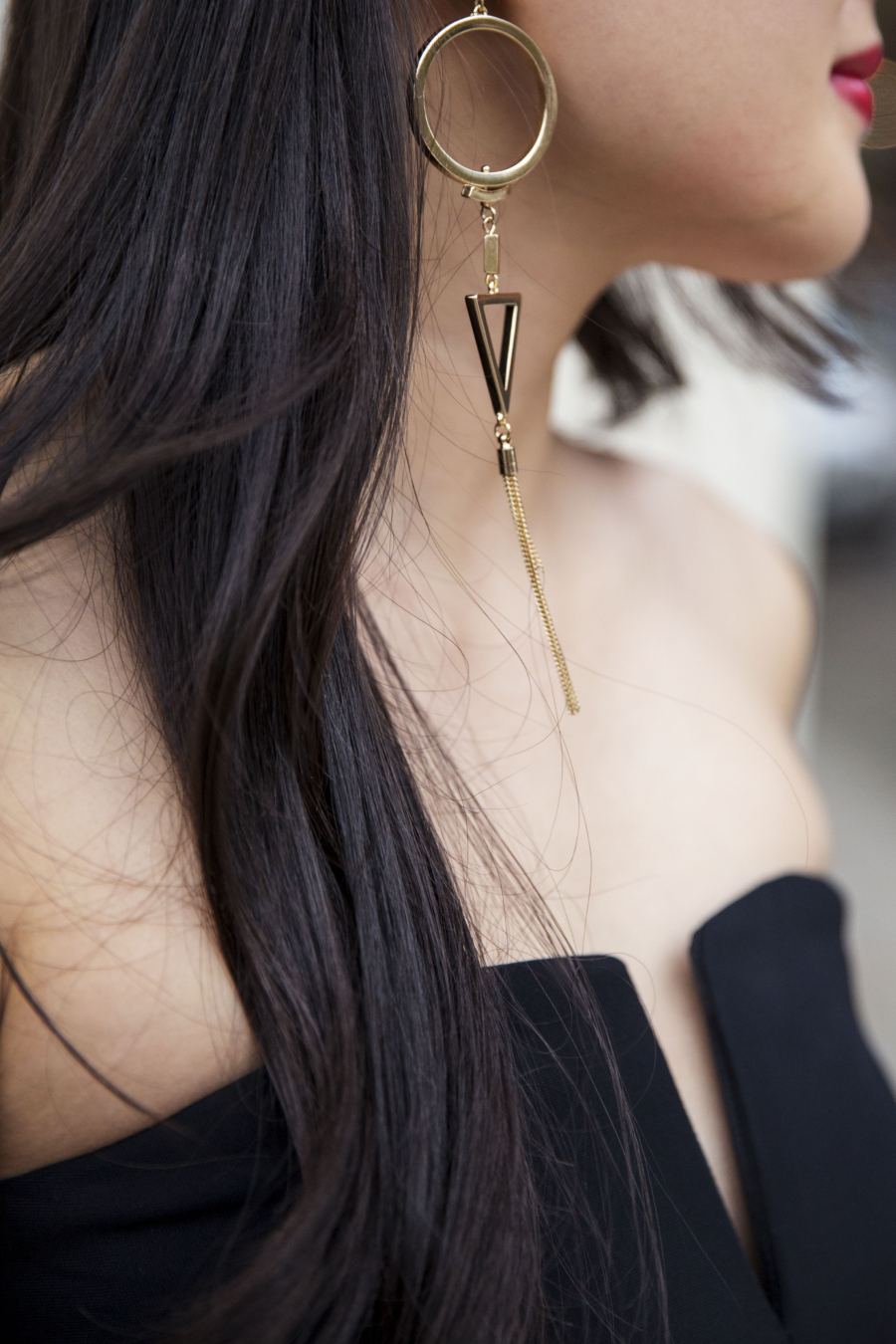 Photo by EmilyHovis
One of the most popular fashionable earrings of the season is the geometric earring. They are everywhere and it's high time to get a pair. Geometric earrings can be hoop or post style, squares, diamonds, and triangles are all the rage. Some are solid and some are cut-outs, but whatever you choose this will be the go-to earring that will give any outfit a little added edge.
…

…