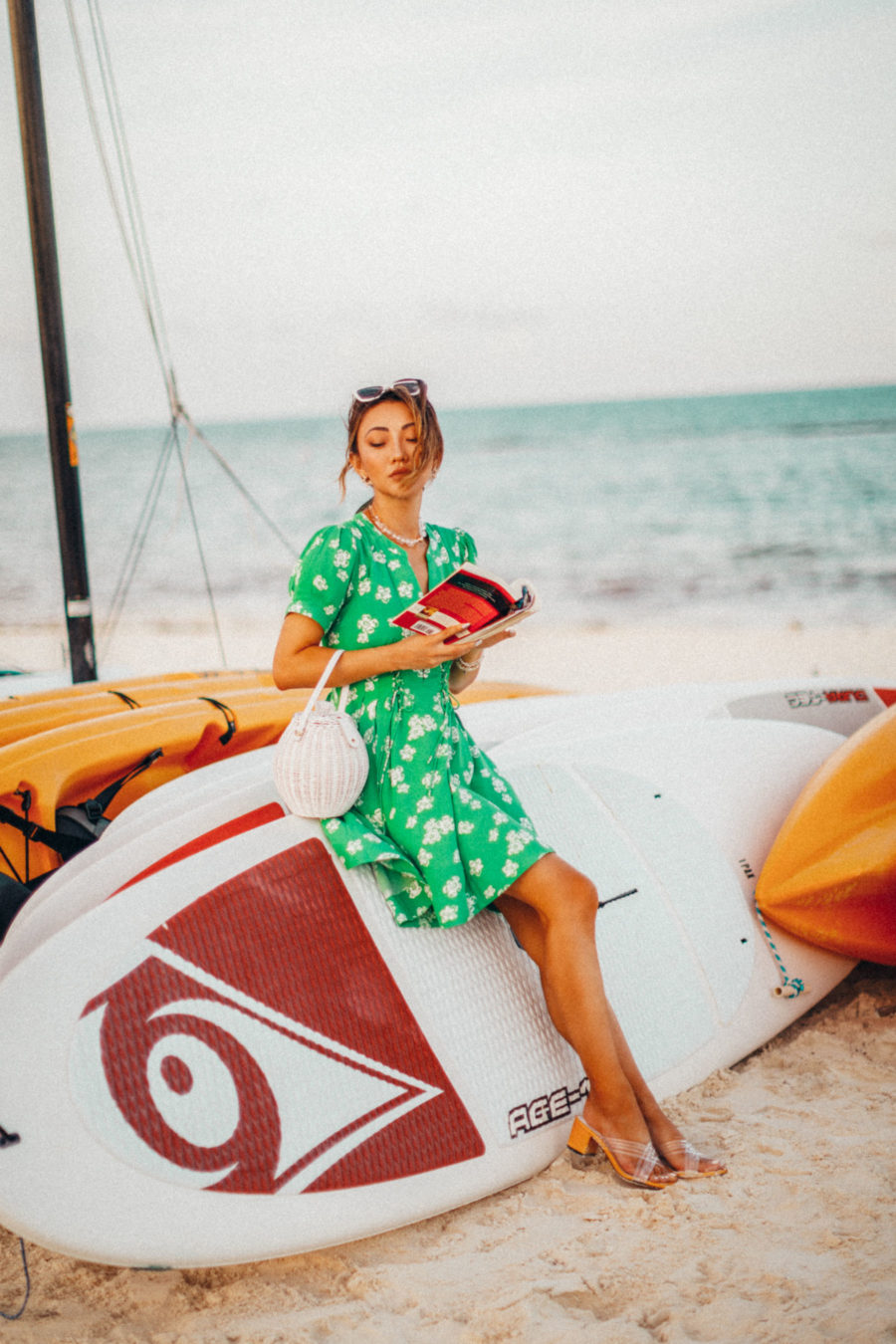 Green Floral Dress Similar | Ulla Johnson Basket Bag (Sold out, Similar) | PVC Sandals Similar | White Sunglasses Similar
H
appy Sunday guys! Today, I thought I'd share 7 books to kickstart your your spring reading. There are few things as magical as a book – you can get completely lost in someone else's story and visit places so foreign without having to leave your couch. As many of us continue to
stay cooped up at home
, I figured a good book will keep you busy for the next few weeks ahead! Whether you're looking for a motivating read or a made-up story to escape reality, my picks below have you covered!
…

…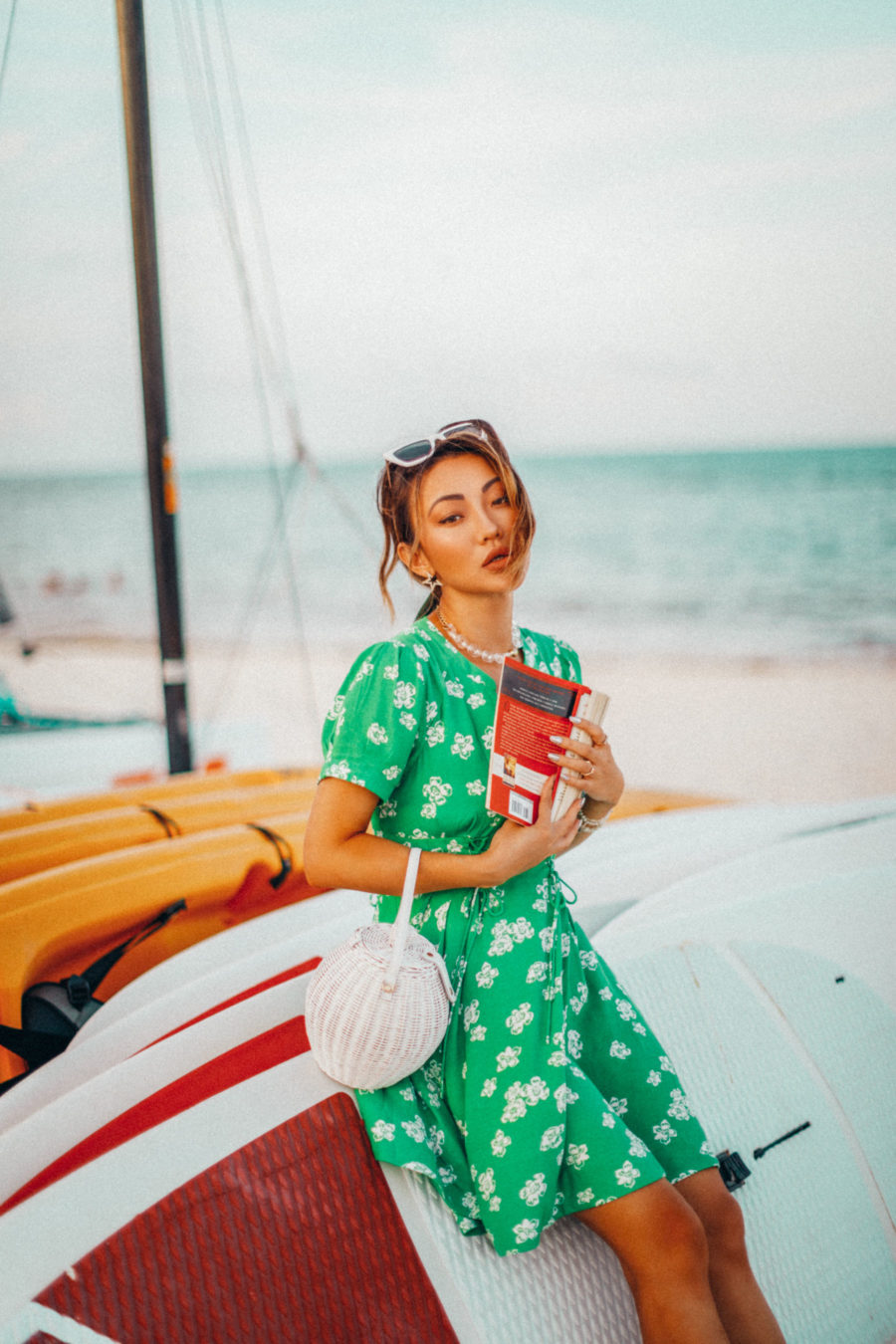 I may have mentioned The Power of Now in previous reading lists, but I think there couldn't be a more perfect time for it. While I have to admit, it can be a difficult book to get through
, it's also life changing once you finish it. I find myself reading and re-reading the pages to really understand the essence of Tolle's message. Highly recommended if you find yourself incapable of disconnecting from the insanity of your mind.
…
I love a good Asian American story, and this one chronicles the lives of four young women navigating the insane standards of beauty in Seoul, Korea. I love that the author explores the complex nature of being a women in Korea, which I'm sure many Asian women can relate to on so many levels. Frances also does an excellent job painting four very vivid roles in her novel
…
As a fan of Gwyneth Paltrow, I was immediately open to anything her spiritual advisor had to say. The Clarity Cleanse provides a 12-step guide to 
liberate yourself from setbacks and emotional trauma all the while increasing your energy. It's not only therapeutic but practical in everyday life.
…
Having read and loved The Obstacle is The Way, I currently have Ryan's new book, Stillness is The Key, on my "To Read" list. Anything he writes is such an easy read – I'm particularly looking forward to Ryan's insight on how to be steady and live a fulfilling life despite existing in a turbulent world.
…
Another book on my reading list is Open Book. In all honesty, I haven't always followed Jessica Simpson, but I've heard so many great things about this book that I'm convinced I need to pick it up. Most people in my circle have described it as having a warm-hearted, candid conversation with a good friend. I'm always up for anything like that!
…
If you need an upbeat, self-motivating read, then don't pass up on You Are A Badass. Jen offers lots of useful strategies that you can employ today in order to manifest the life you want. It's a nice reminder that anything is possible… really.
…
Want to start a book club? Here's one to add to your spring reading with the girls! The book divulges womanhood and motherhood through the story of a divorced woman who's eager to develop a bond with her daughter. After taking her daughter to meet her favorite boy band, a love story unfold between the mom and one of the boys (who's 20 years her junior). It's not quite a romance yet a captivating read!
…
What books are on your spring reading list?