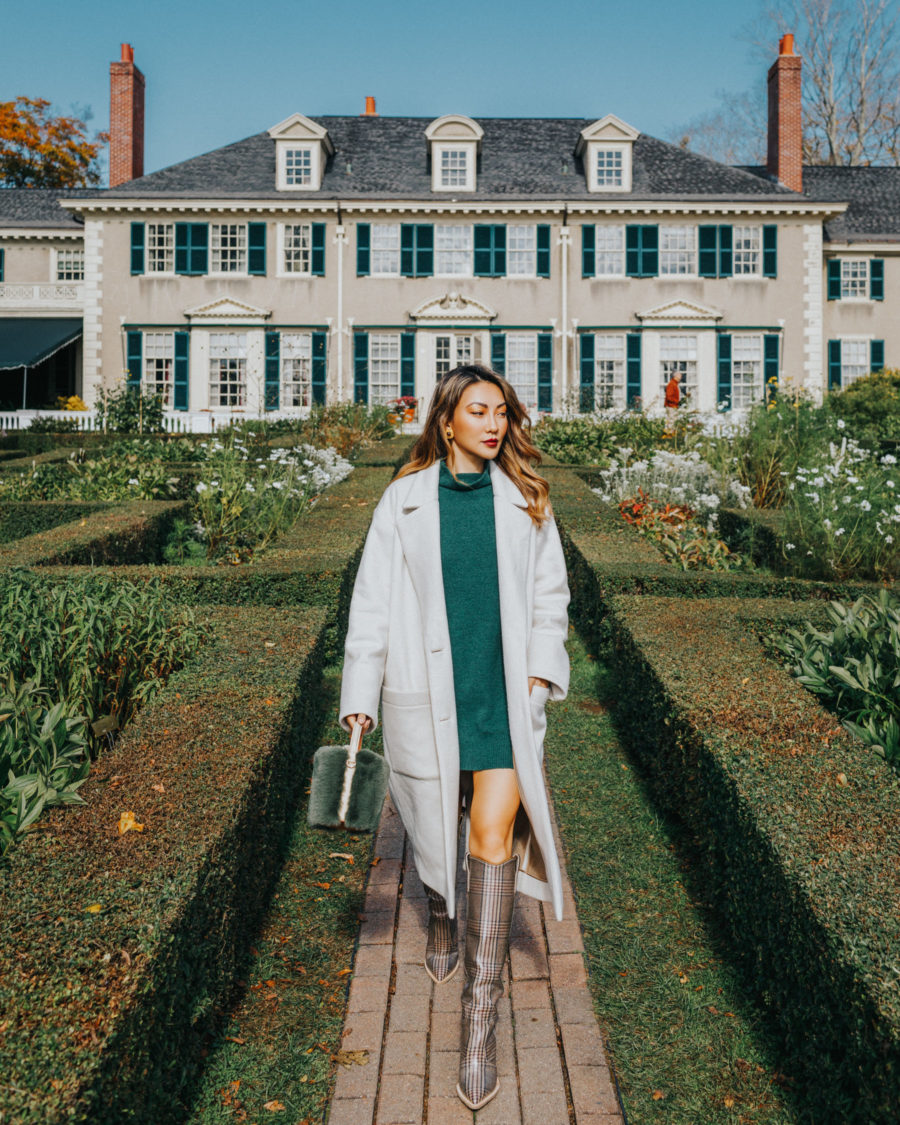 Michelle Waugh Coat (Similar, Affordable) | Green Sweater Dress Similar | Fendi Boots | Shearling Bag Similar
T
here is no season that relies on wardrobe staples like fall and winter. From the perfect pair of jeans to a luxe, tailored coat, you wear them day in and day out – only adding or removing layers as needed. That's why when it comes to fall fashion, I approach it methodically and with purpose. Gone are the days where I am spending an overwhelming amount on clothes every other week. While I most certainly splurge on better quality, designer pieces, I feel it is also paramount to
save in other fashion areas
, such as wardrobe staples I have an urge to update each season. Read on to see which pieces you should refresh without spending a ton on.
…

…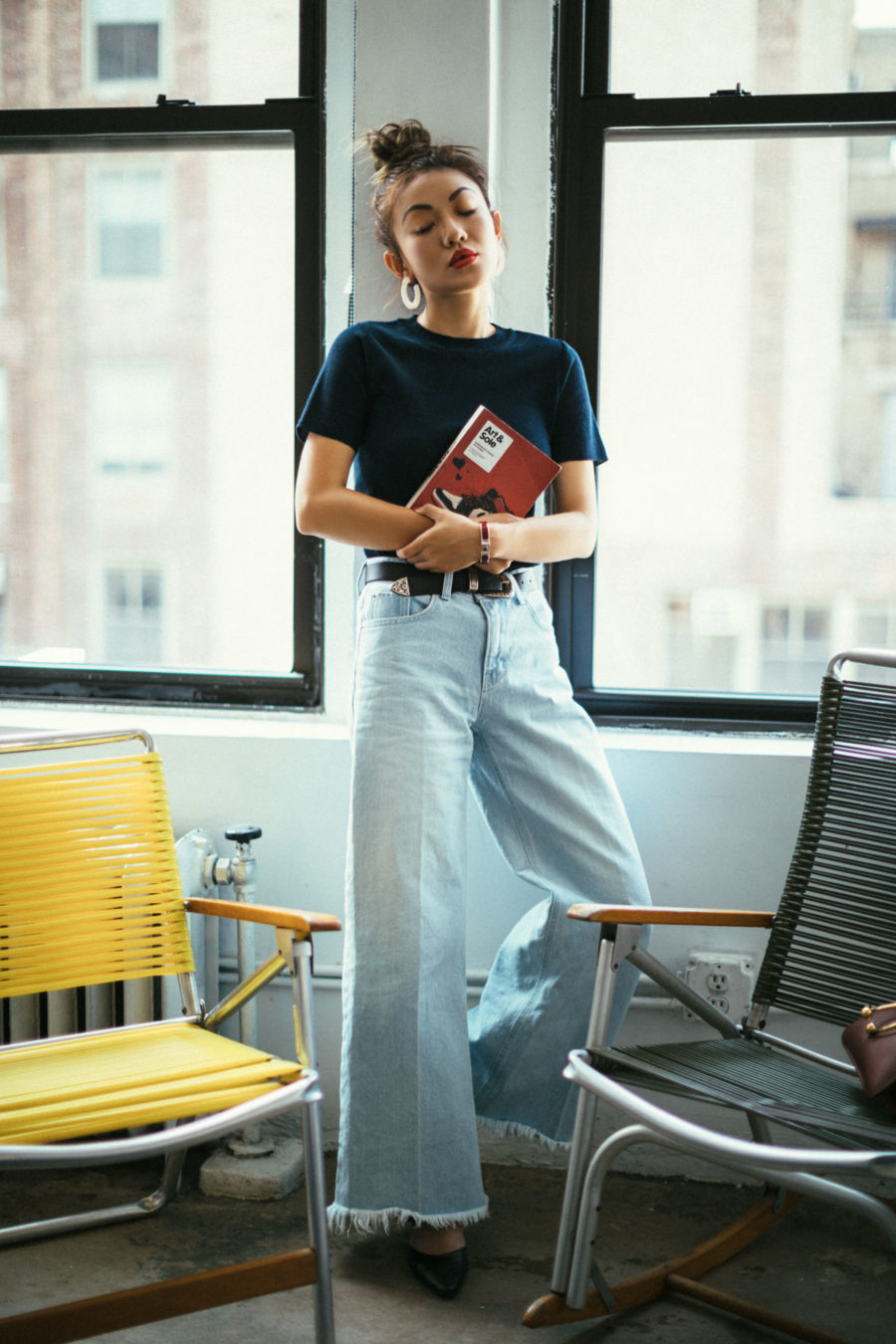 Trendy Denim
Although I have several pairs of jeans that I spent a little extra money on, I try to save on denim related related items for the most part. Nowadays, you can find some great, long-lasting jeans on the market at a reasonable mid-range prices. I prefer to get my distressed jeans, flared denim and cropped pairs that don't cost over $100 because they have more trendier details that I might not love forever. At the pace that denim trends are changing, it also doesn't make sense for fork up $200 on a single pair unless you know it'll transcend trends.
…

…

Select Outerwear
Similar to denim, I also prefer to save on select outerwear. On essentials such as trench coats and leather jackets, I will definitely splurge. But there are affordable coats and jackets I will wear out until it needs replacing.
Recently, I have been a huge fan teddy bear coats and I even managed to find a few at reasonable prices. In addition, light duster jackets, faux fur, and trendy top coats are a few styles which I typically seek bargains for.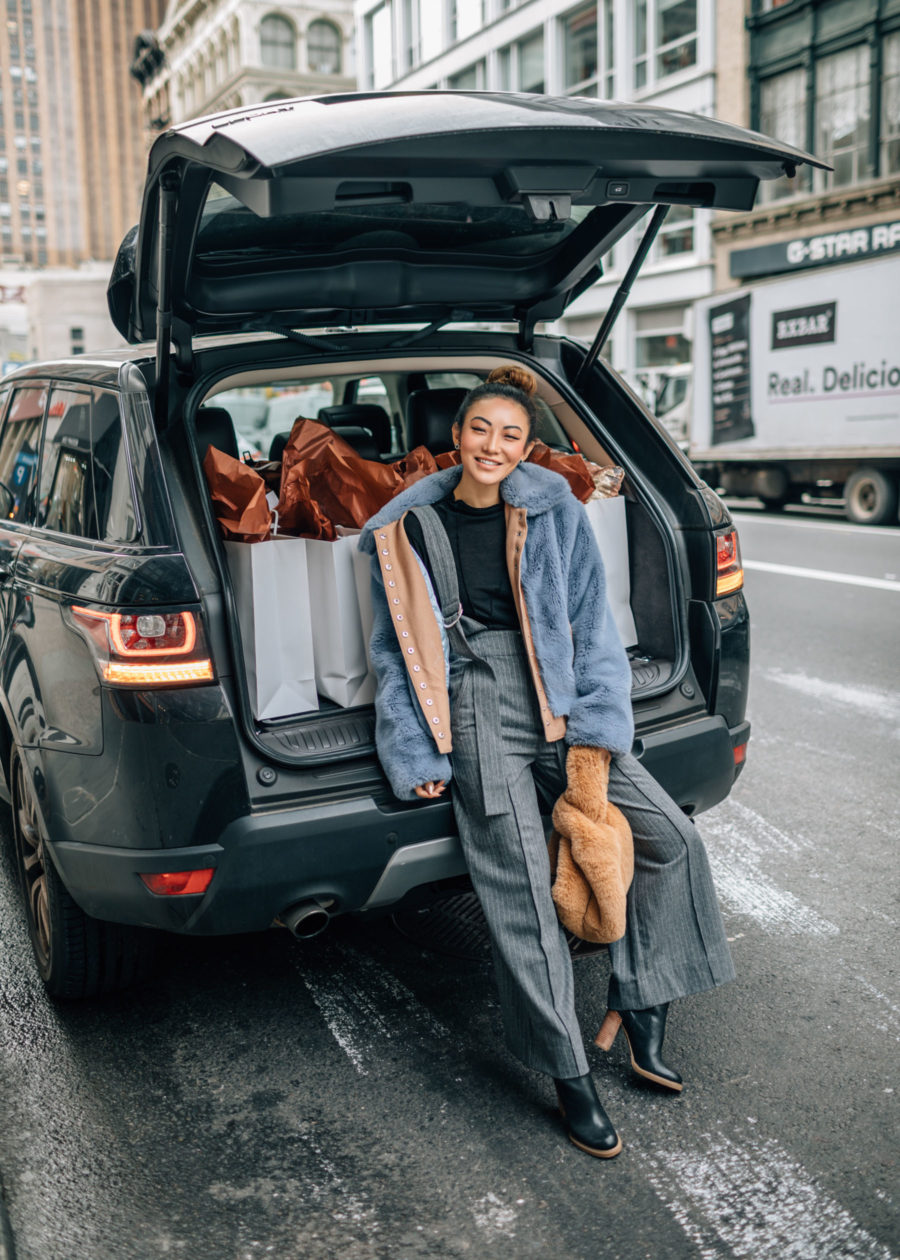 …

…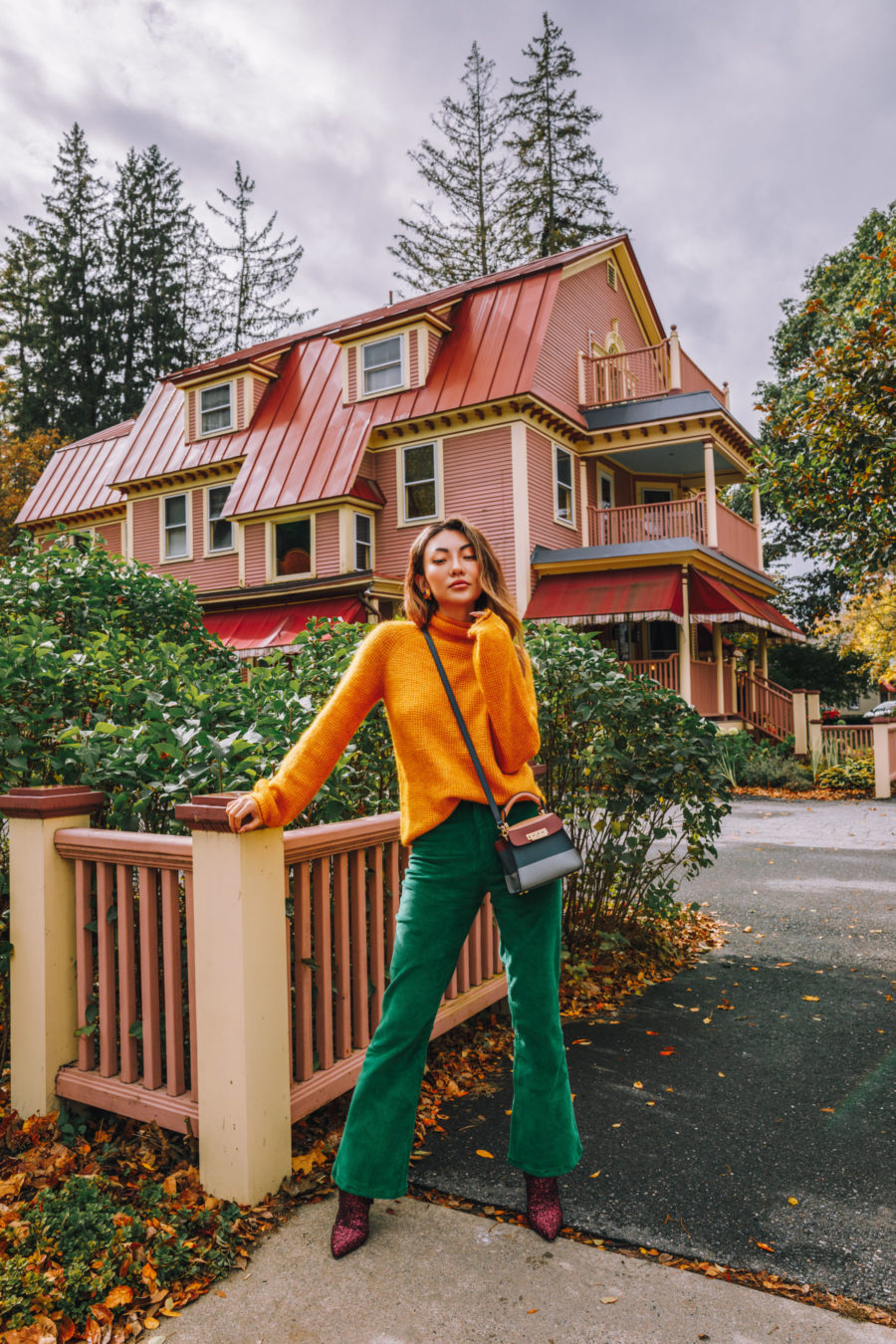 Knit Tops
Sweaters and great fitting knit tops are one of the few things I get attached to in my wardrobe. When I find the right fit, style, and color – even if it's not expensive – I have the tendency to wear it all the time and with everything. Every time fall comes around again, I'm on the hunt for that perfect style. I found a few below that's worth adding to your fall wardrobe!
…

…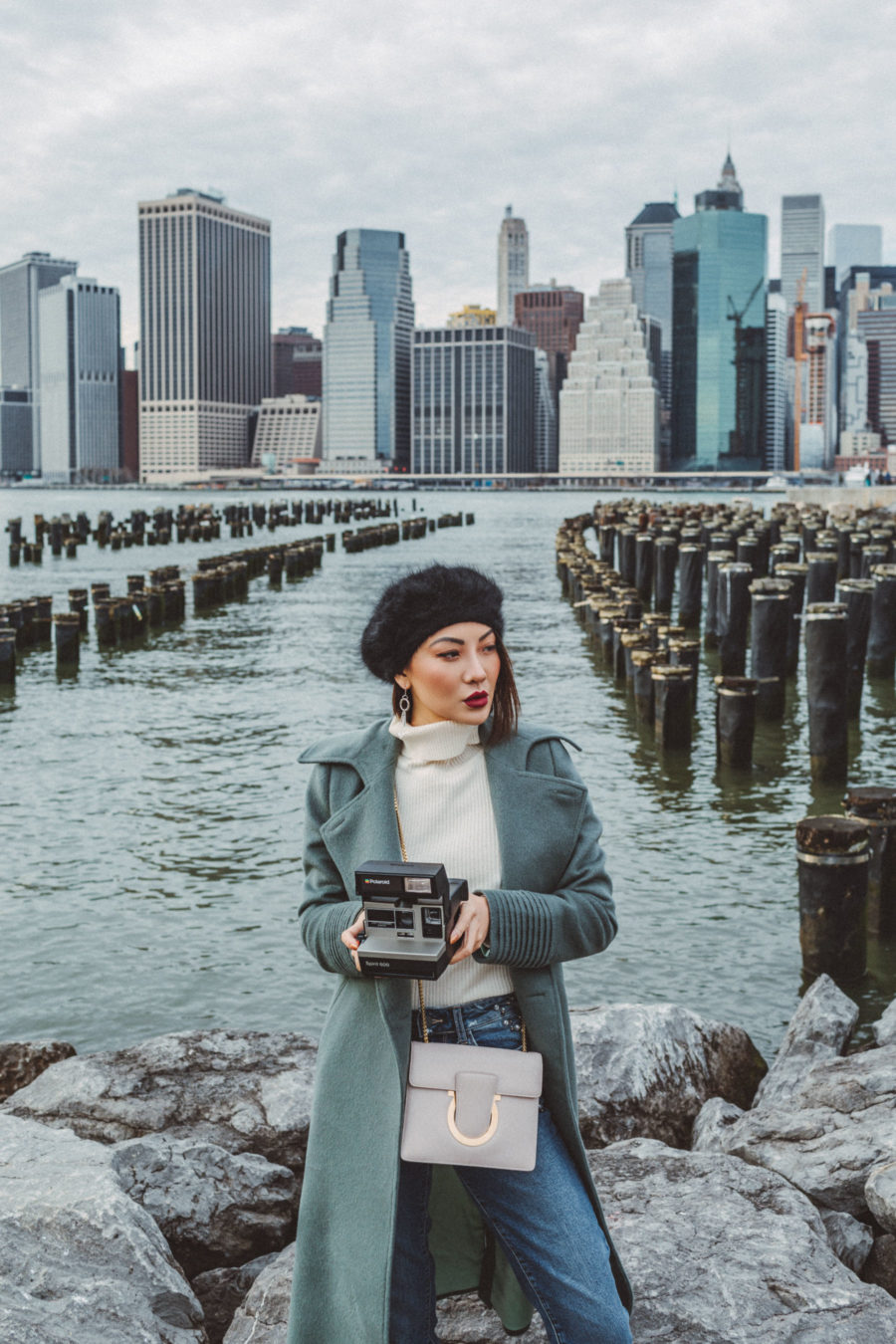 Sneakers
It might be boot season, but don't forget to throw a pair of clean sneakers into your footwear rotation because there will be days when you can't stand another boot. Plus, your feet will thank you later. From eye catching, sparkly styles to thick soled trainers, sneakers have become a travel essential for me. They're so versatile and can even be taken from day to night. You can read my post here for more tips on pulling that off!
…

…
Hats
One accessory that always has the power to completely transform a fall look is the hat! I am a huge proponent of head accessories especially when it's super freezing outside. Additionally, I am a sucker for anything cozy and I will often wear beanies. These little accessories make a huge impact but it is easily a place where you can save on and change up your fall outfit. I'm pretty excited about incorporating berets and bucket hats to my accessories collection.
…

…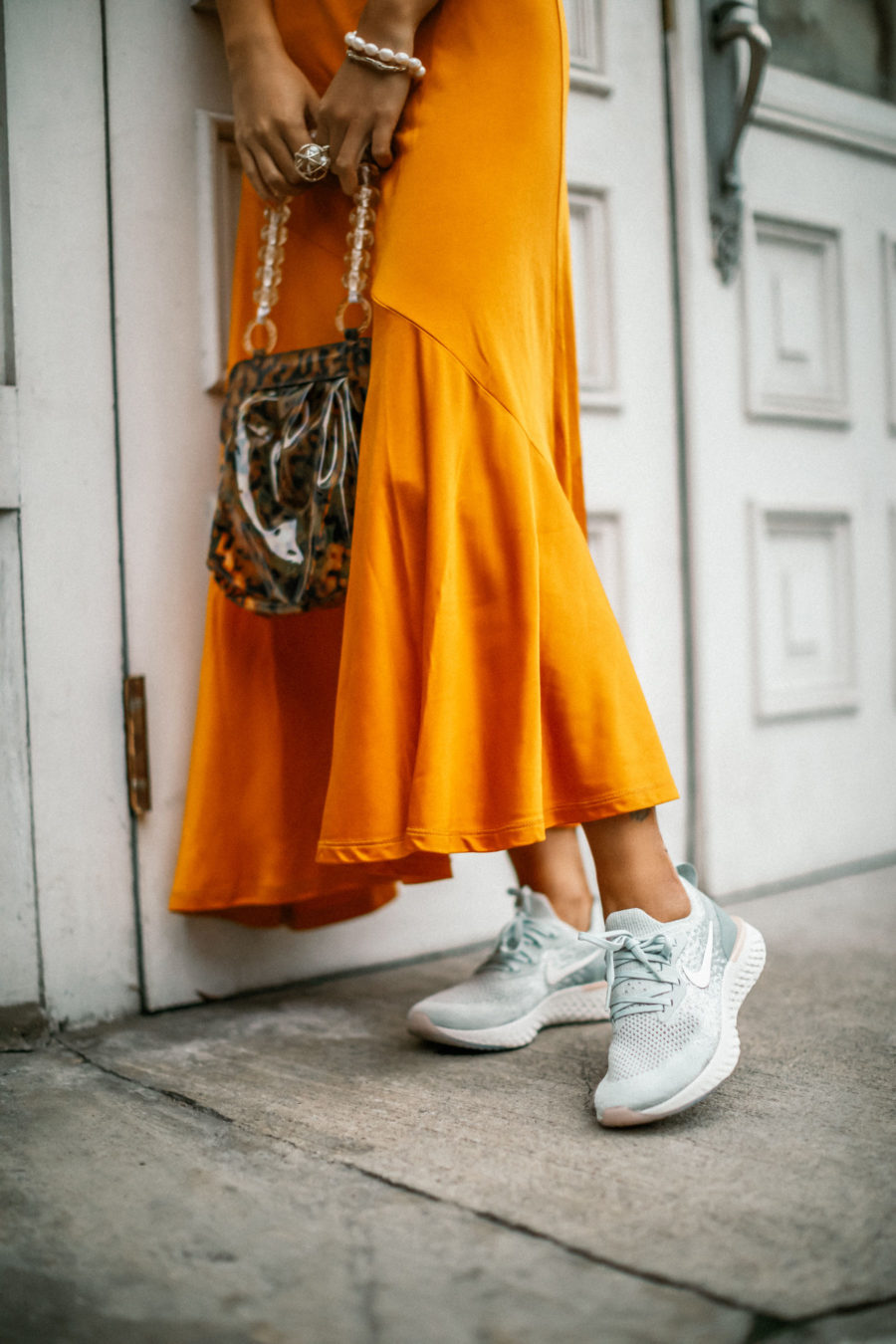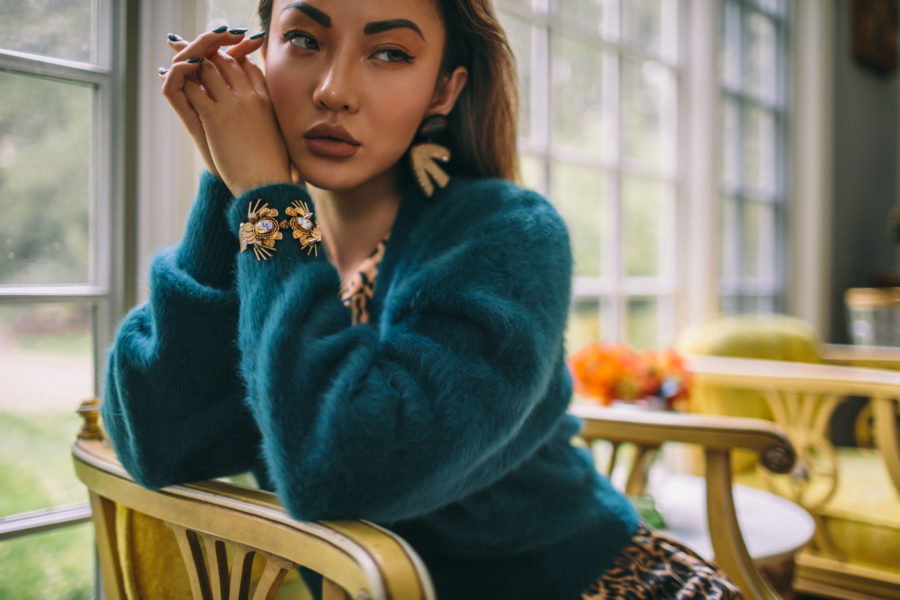 Statement Jewelry
Lastly, statement jewelry is yet another area where I like to be cost-effective since I'm always rotating them in and out. Granted, I have my better jewelry and timepieces, but for items such as oversized earrings, layered coin necklaces and statement rings, I prefer to save. This way, I can try out all the latest jewelry trends without breaking the bank. If I end up loving the piece, I can then justify splurging on a more expensive version of it that will last much longer.
…

…
What fall wardrobe staples are you updating?