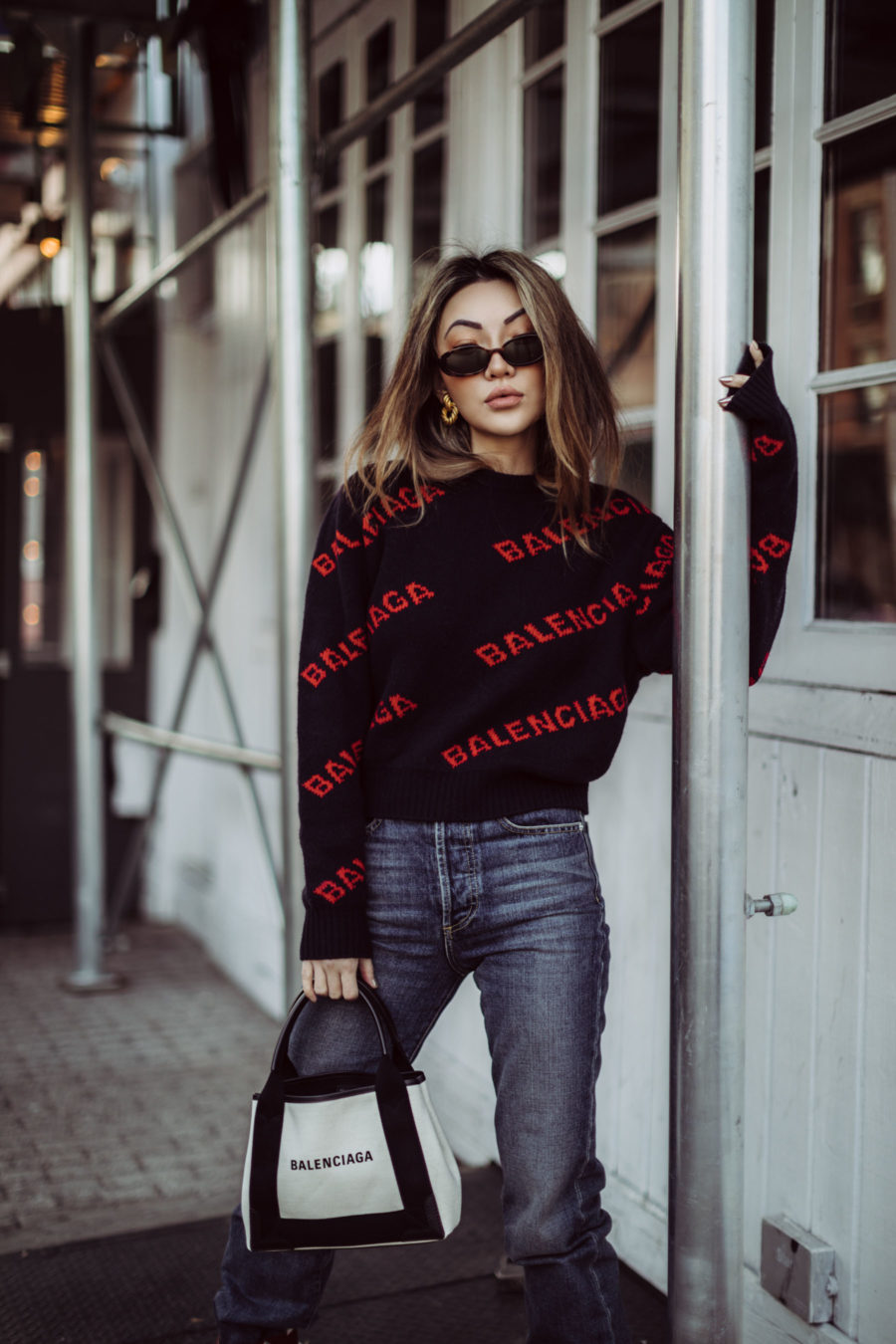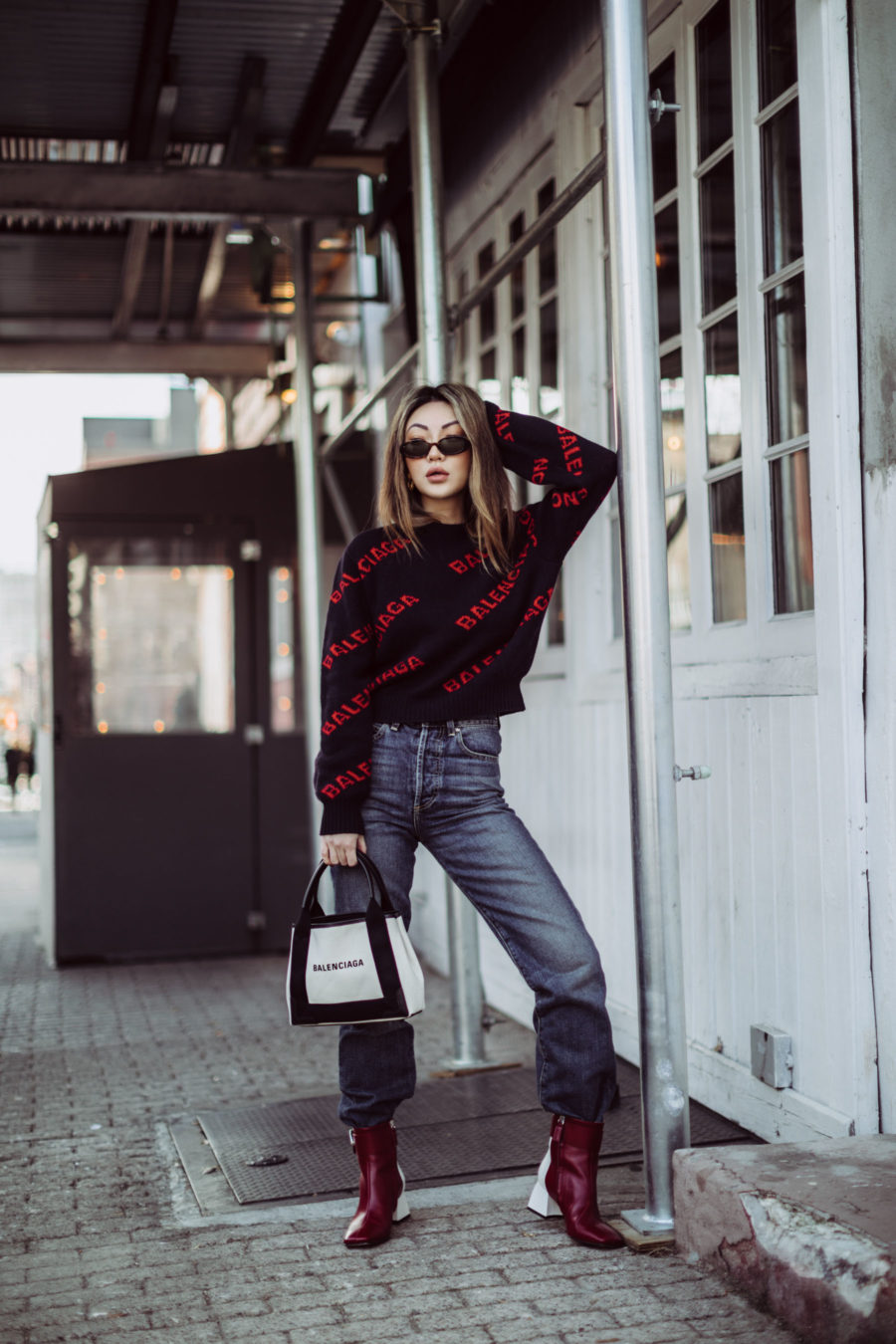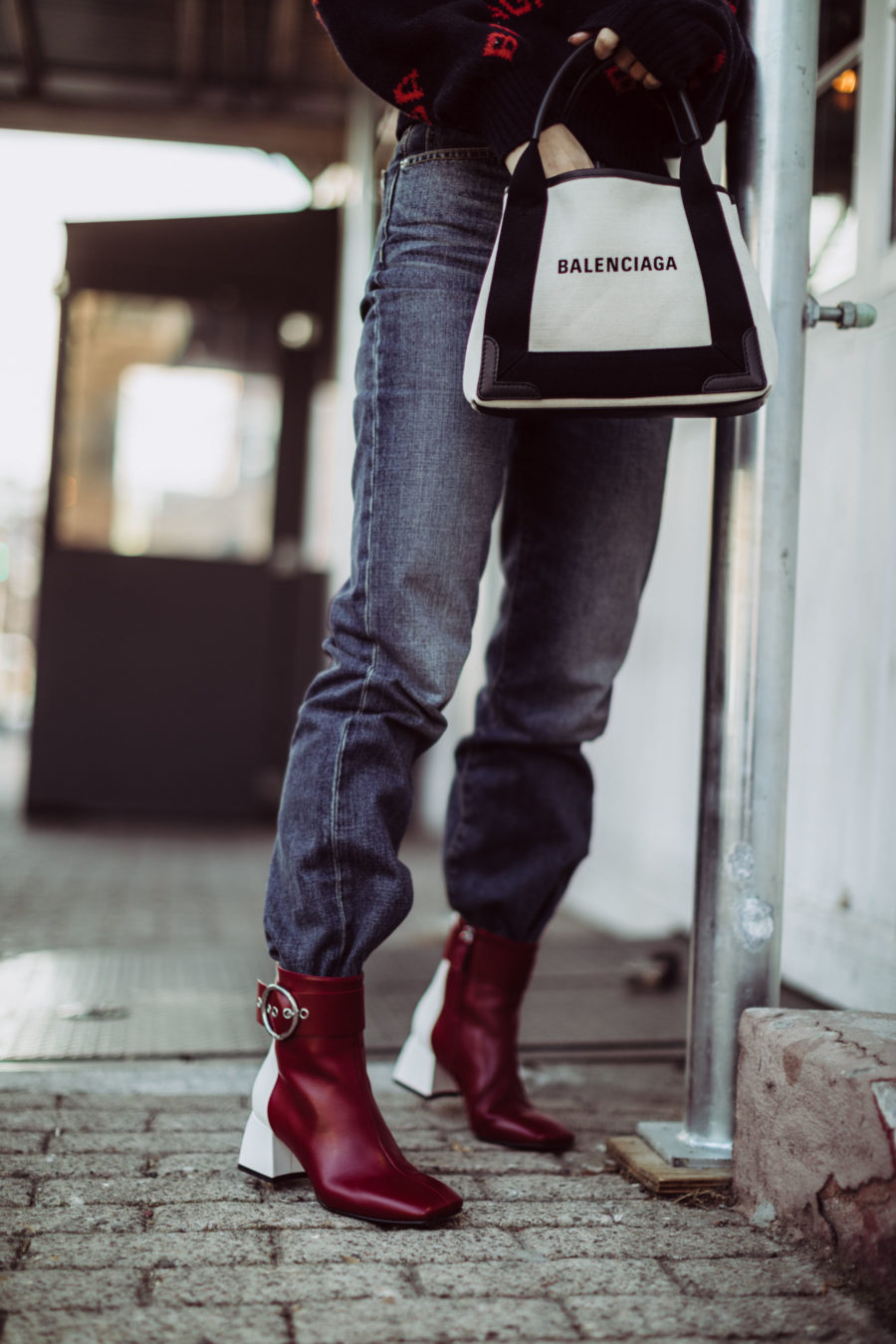 Balenciaga Sweater | Eve Denim High Rise Jeans | Salar Martha Boots (Similar) | Le Specs Sunglasses | Balenciaga Canvas Tote
I
'll be the first to admit that I didn't think the
logomania trend
would be a long-lived one, but it's turning out to prove me wrong. And with each of my favorite designer's new collection, I'm finding myself more and more drawn to it. If you have no problem turning yourself into a walking billboard for the brands you love, then perhaps it's time to give it a try now if you already haven't. From high-end to affordable, I'm sharing my top 7 brands to rock the logomania trend in today's post.
…

…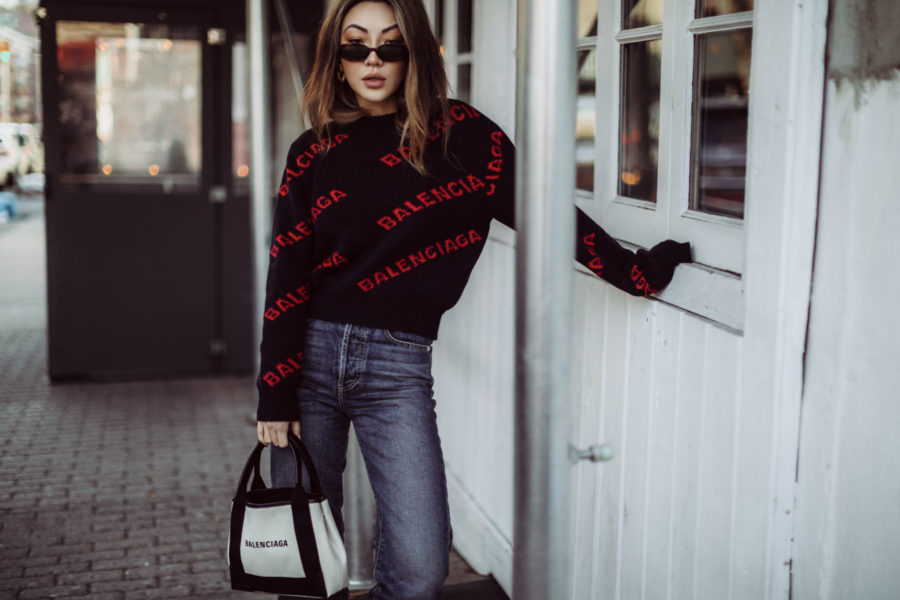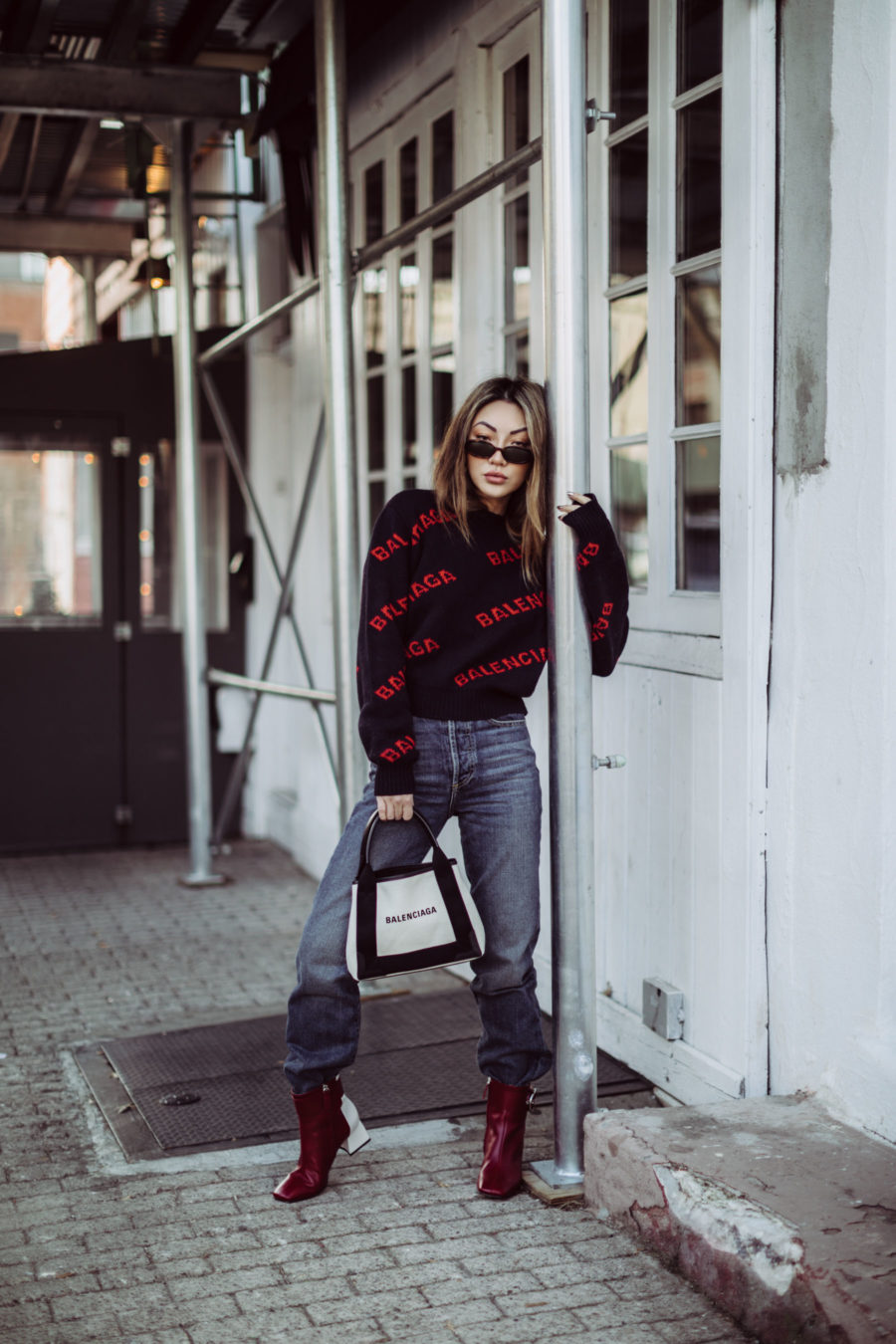 1. Balenciaga
Balenciaga has always been one of my favorite labels, and I'll proudly wear its logo. Something about the silhouettes and designs always come off so edgy and cool. I love styling the logo sweaters and tees with jeans and ankle boots for a stylish weekend look. I'm also currently obsessed with this Balenciaga canvas bag that I can't wait to take into spring and summer.
…

…
2. Fendi
Fendi wasn't always on the logomania bandwagon, but it really went all out the last half of the year, trending into this year. The F logo has transformed into one of the season's most wanted. Wear it from head to toe – or just on your feet. These boots are still one of my favorites – and I'm also loving the Fila x Fendi collaboration!
…

…
3. Gucci
Thanks to Alessandro Michele and his team, Gucci has seen wild success these last few years. In just a short time, the brand has become a favorite among everyone on Instagram. And almost every bag, accessory, or basic tee with the double G emblem released becomes a huge hit. I couldn't tell you exactly why, but I'll confess that I'm drinking the Kool-Aid unapologetically.
…

…
4. Off White
I've got a feeling logos are going to remain relevant as long as they continue to capture our imaginations. One brand getting that right is Off White, which has somehow transformed urban streetwear into high-fashion. The ultra modern aesthetic is eye catching, especially the founder's use of quotation marks and basic words such as "for walking" and "sculpture." It's clearly done an excellent job capturing the attention of the fashion elites.
…

…
5. Levi's
I love the chill, casual vibes Levi's gives me. The logo is so perfect for adding that classic Americana style into any outfit. Pair one of these graphic tees with jeans or a denim skirt, and you'll instantly channel that cool laid back, west coast vibe.
…

…
6. Champion
You really can't go wrong with any sportswear brand like Fila, Adidas, or Nike, but something about Champion makes me feel so nostalgic. The logo plastered across a basic sweatshirt or hoodie reminds me of the way things used to be – and how I dressed growing up. I find something so comforting in that. Bring one of these pieces into your everyday wear by layering it under a leather or denim jacket and slip on some sneakers.
…

…
What are your favorite brands to wear when it comes to logomania?