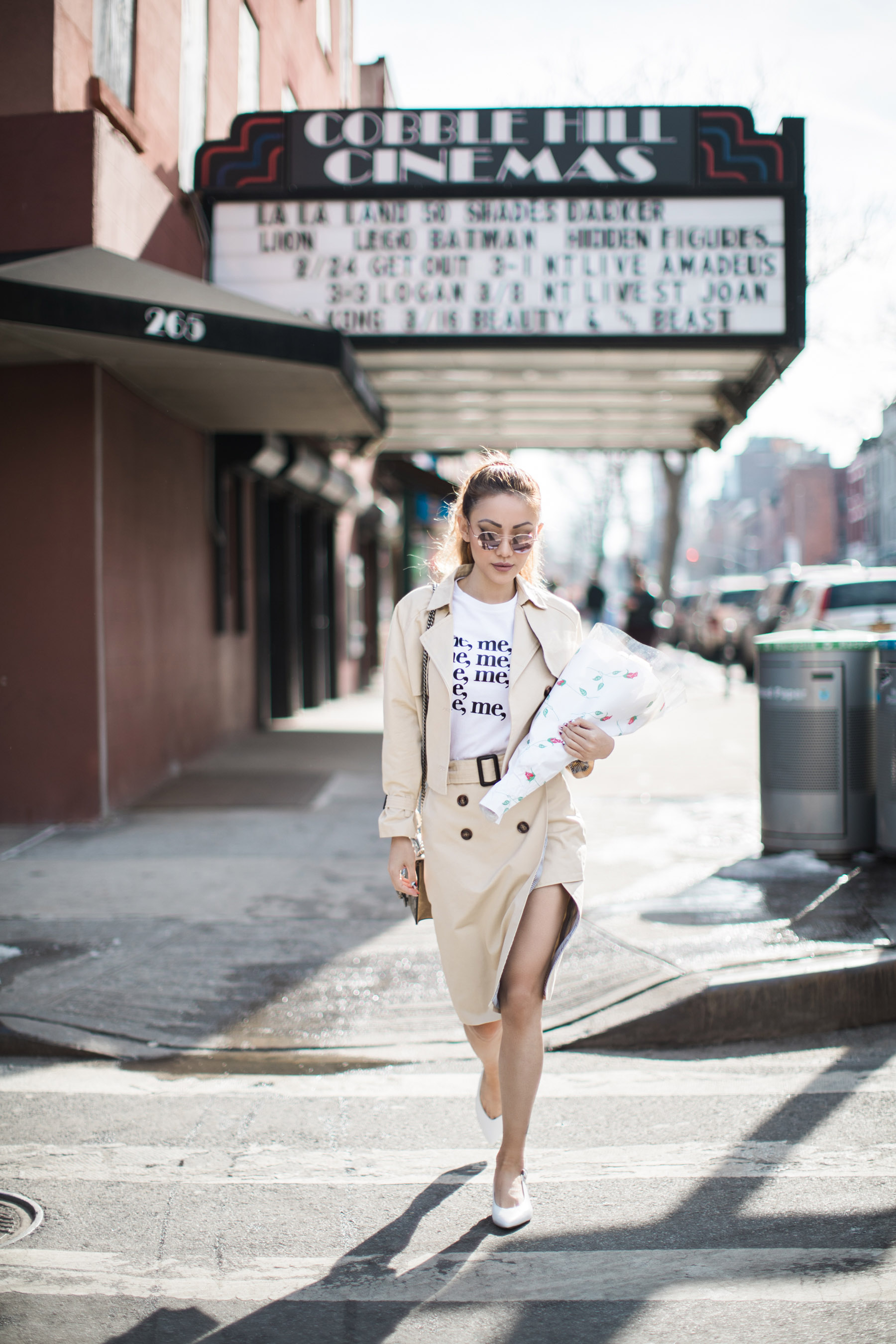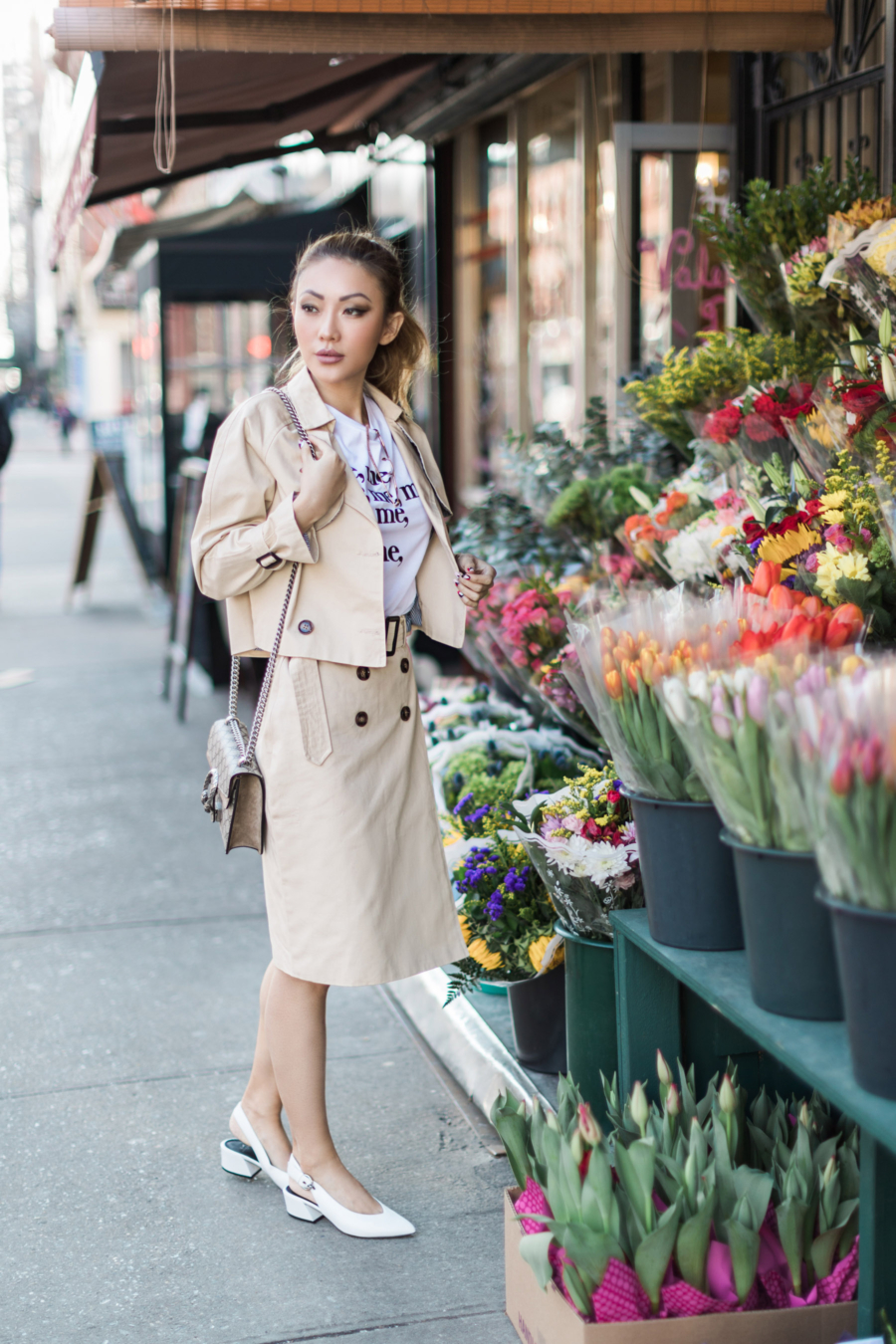 …
R
efined yet never tame, the ladylike luxe trend is going to be big for Spring 2017, and I personally can't get enough. But as you well know, I also love comfort. I always need a classic, simple heel that completes my luxe looks. That's why I love
Marc Fisher LTD shoes
: they meet every shoe need I have, and then some! From work to errands, brunch to date night, I
want
need
shoes in a variety of styles that have one thing in common: ladylike, minimal, chic. Those three together tie up any outfit swimmingly, no matter what kind of clothes I'm wearing.
My favorite way to wear the ladylike luxe trend is to mix it up a bit: I incorporate pieces from my closet that don't necessarily scream luxe. It's a challenge, but totally worth it. Anyone can make ripped jeans, a tee, or a work blouse transform into a feminine and luxe look, especially if you have the perfect pair of shoes to tie it all together. Another important thing is to keep it relatively simple: feminine doesn't always mean ruffles and lace and florals! When it comes to a chic and luxurious look, the best bet is to shoot for fitted solid pieces that work together—not compete with each other.
Marc Fisher LTD knows how to design a woman's shoe that is on-trend, wearable, and a closet staple. So, basically, a Marc Fisher LTD shoe is what every woman needs. They're classic chic, and provide the kind of comfort that is pretty rare to find in stylish heels these days!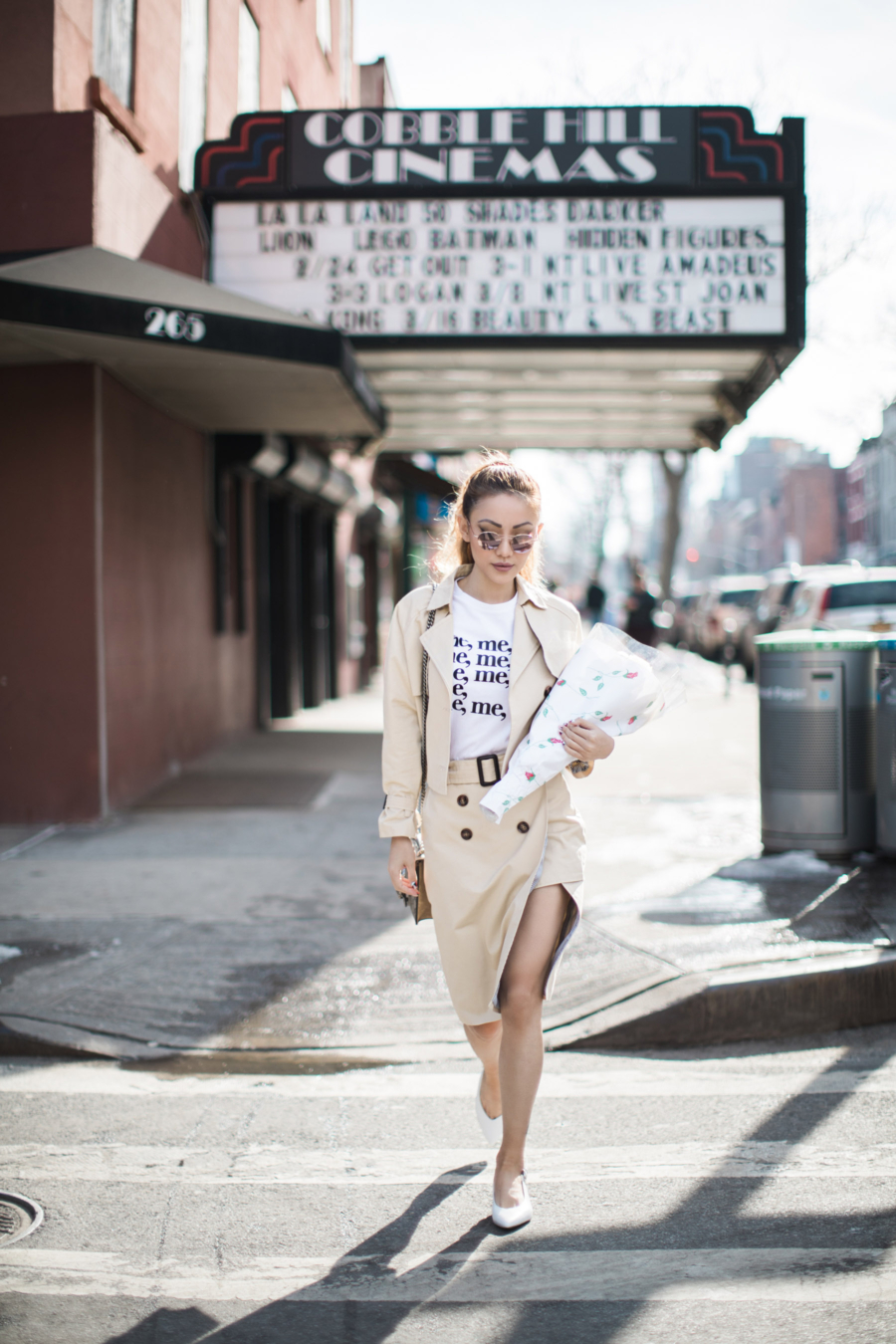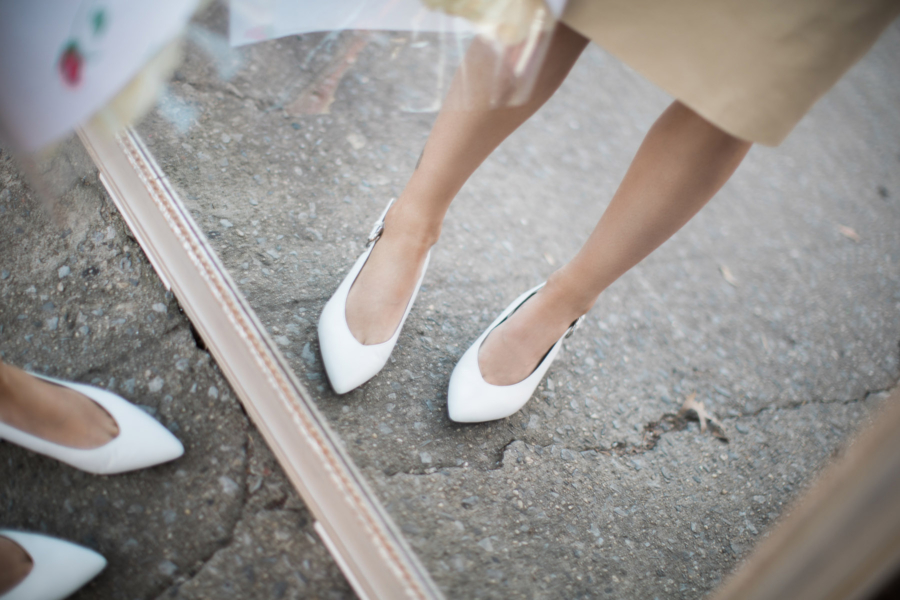 …
I
love the
Fancya block heel
. The sling back strap adds a little feminine touch that Marc Fisher LTD is so good at pulling off to perfection. I paired my white Fancya heels with a khaki skirt and cropped jacket and a white graphic tee—without the heels, it would be a pretty casual outfit lacking in a little girly element and a luxe feel that is so important to me in all my looks. But this simple little shoe makes this entire outfit feel so classic Hollywood to me.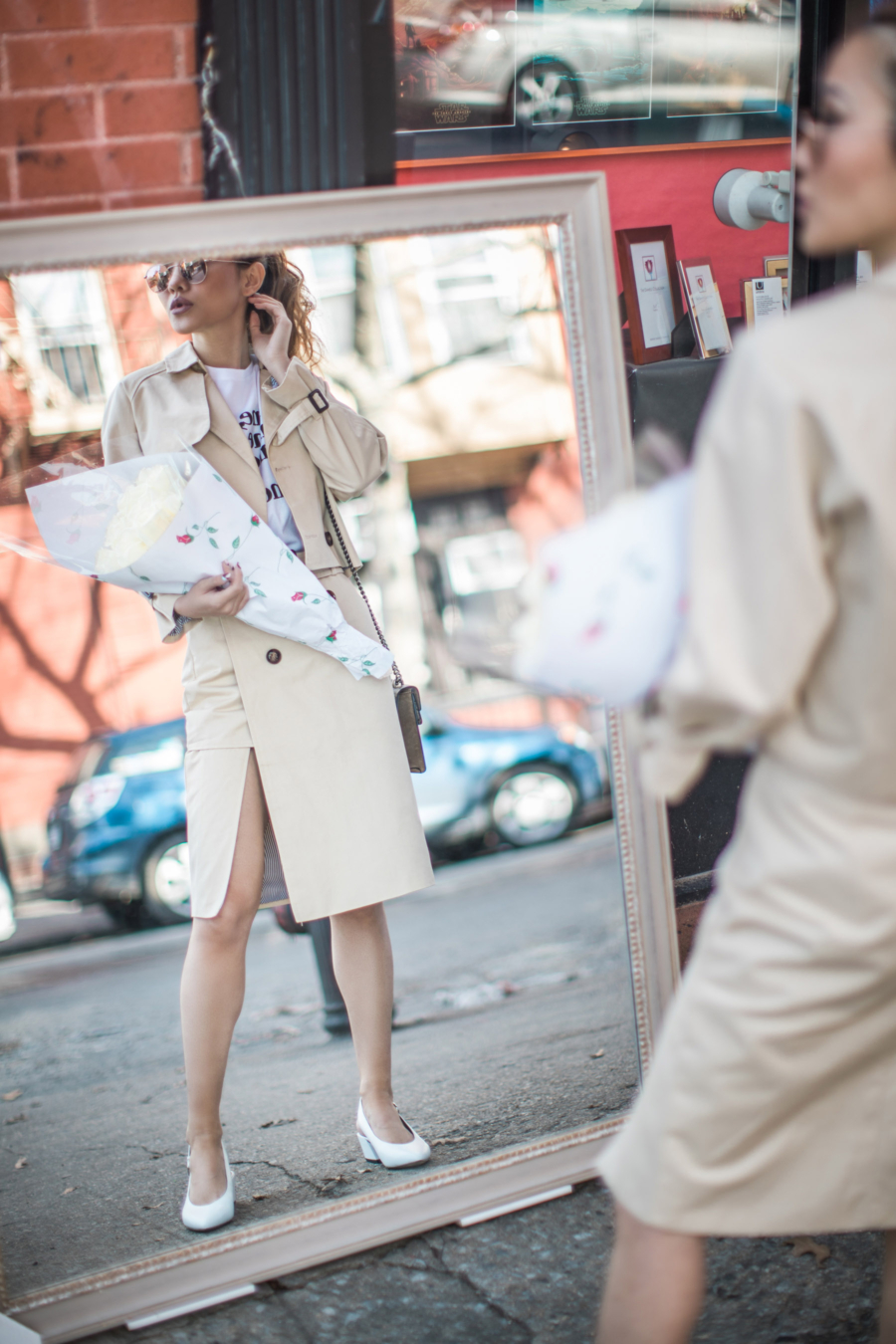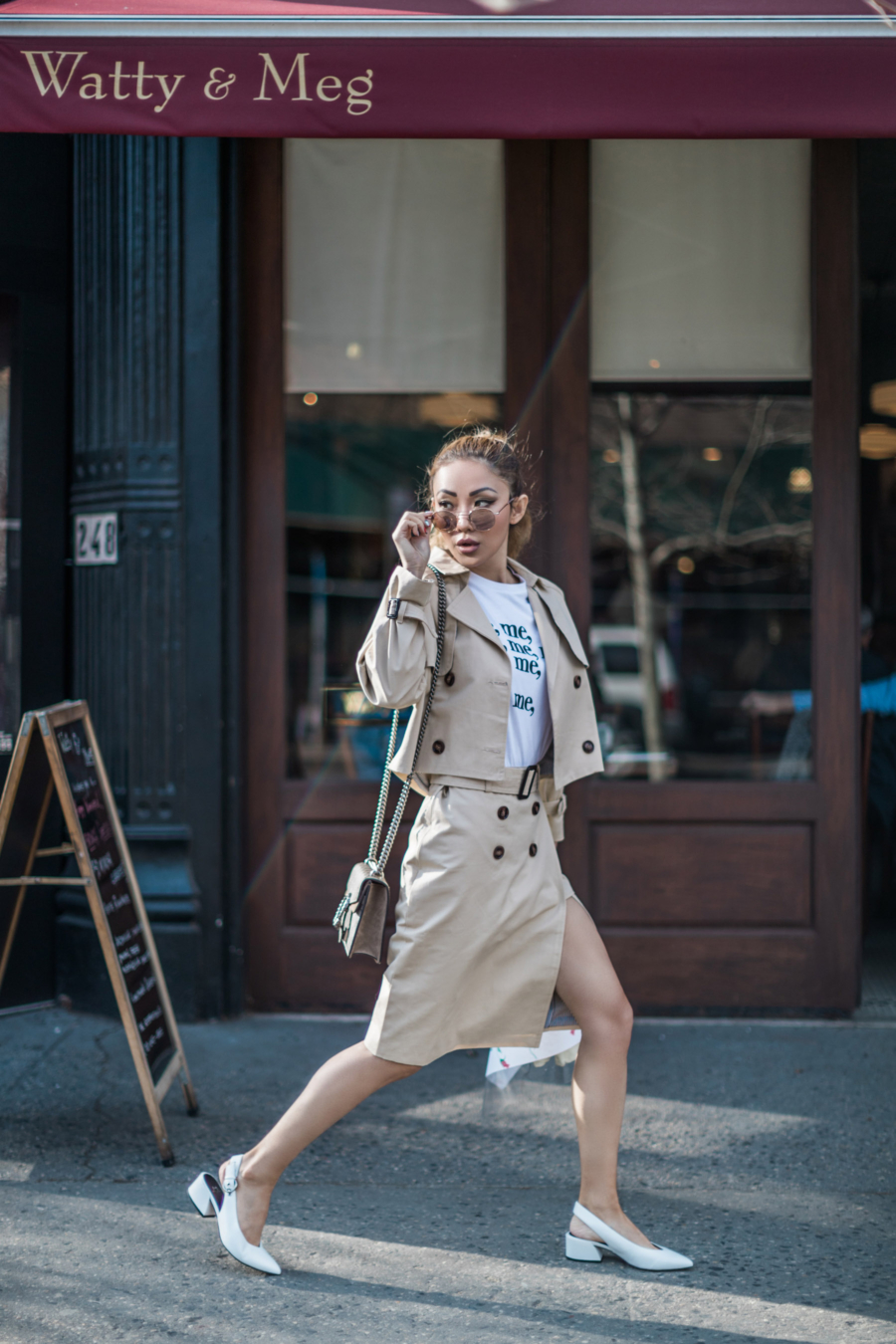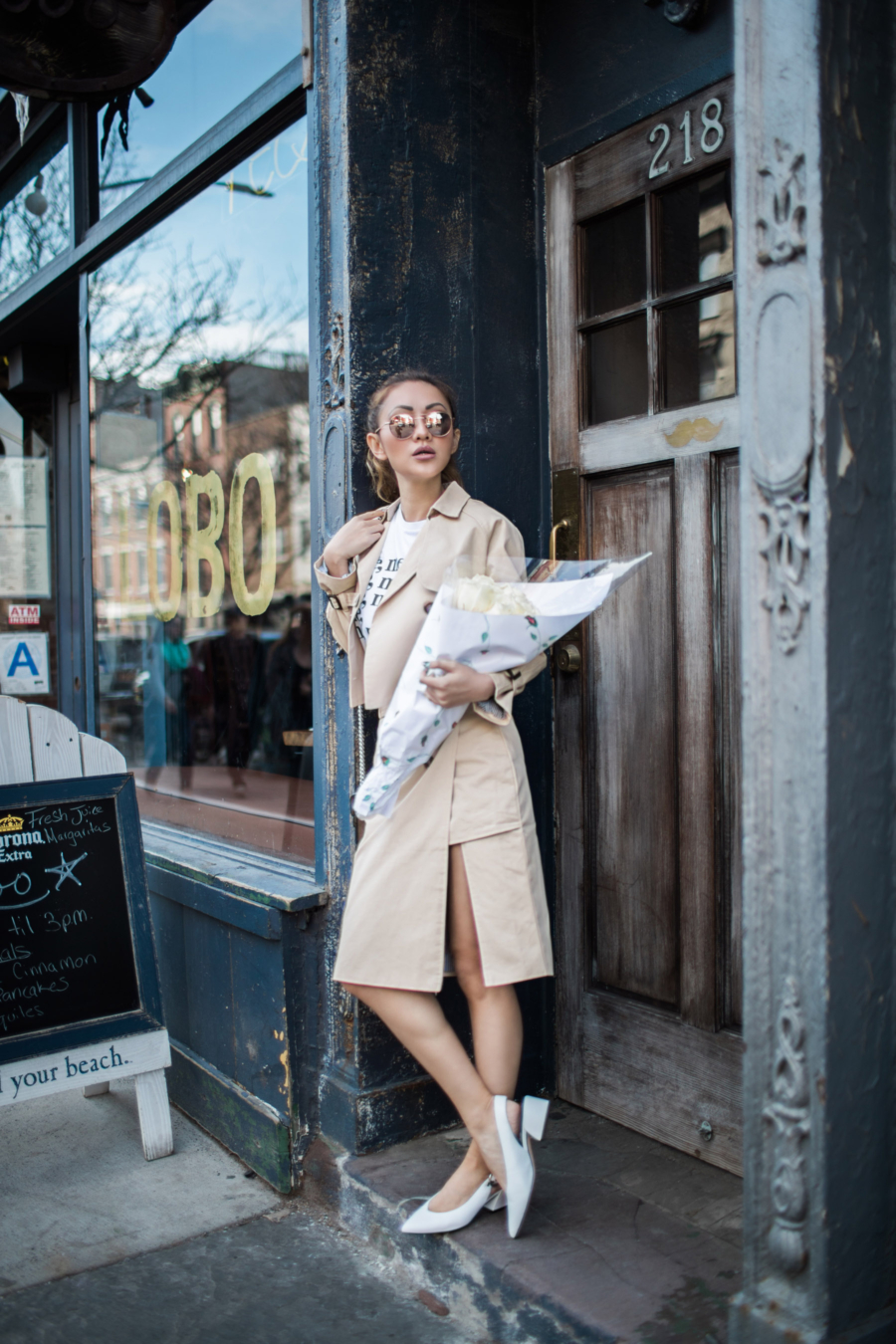 …
Shoes: Marc Fisher LTD Fancya (more colors here) | Trench set | Tee | Sunnies: Krewe | Bag: Chanel (similar here and affordable here)
…
F
or a casual look, like a shirt paired with some ripped jeans and an oversized jacket, the pointed white toe of the
Amelie flat
adds that much-needed femininity to the whole outfit, despite the laid back vibe of all the clothes. The shoes really make or break the look! I love that they're flats, but have a small little lift.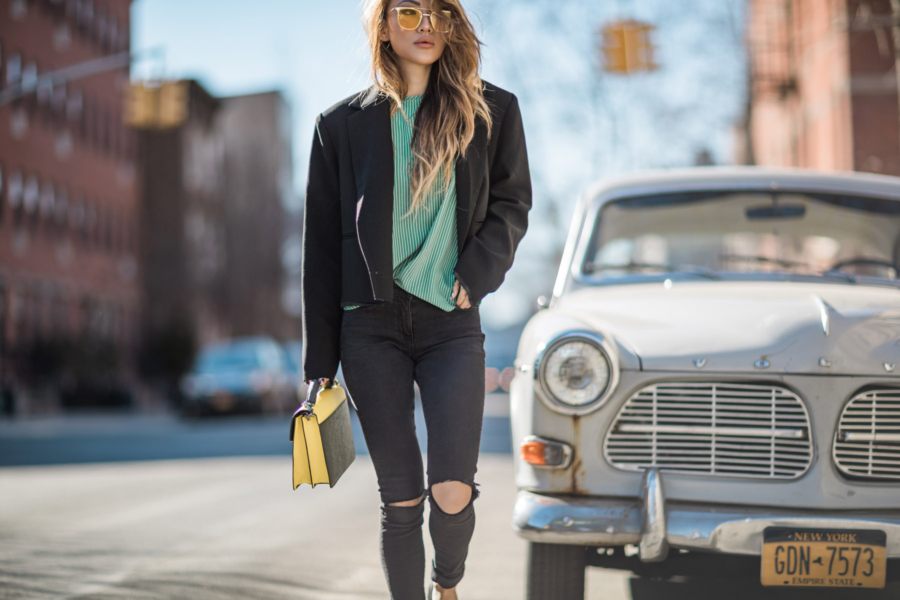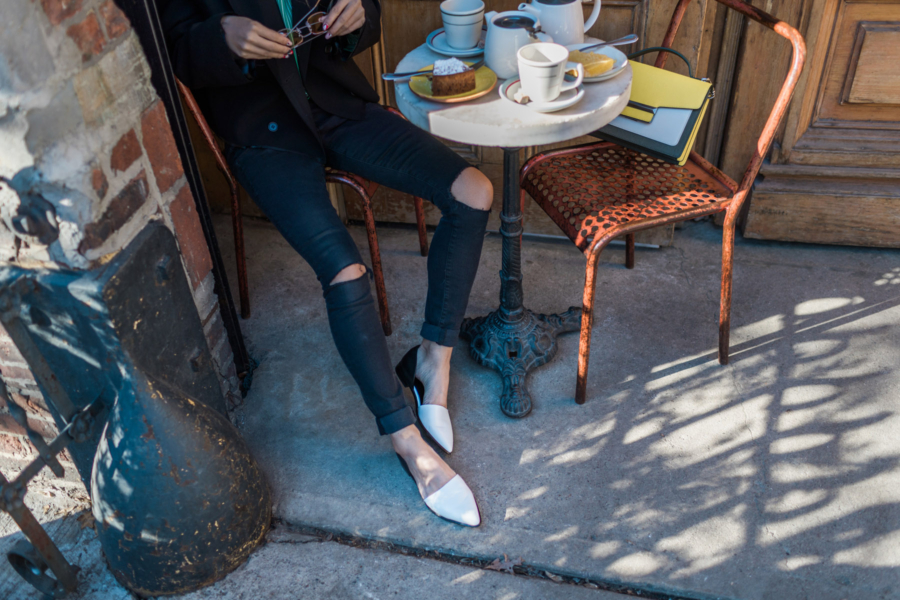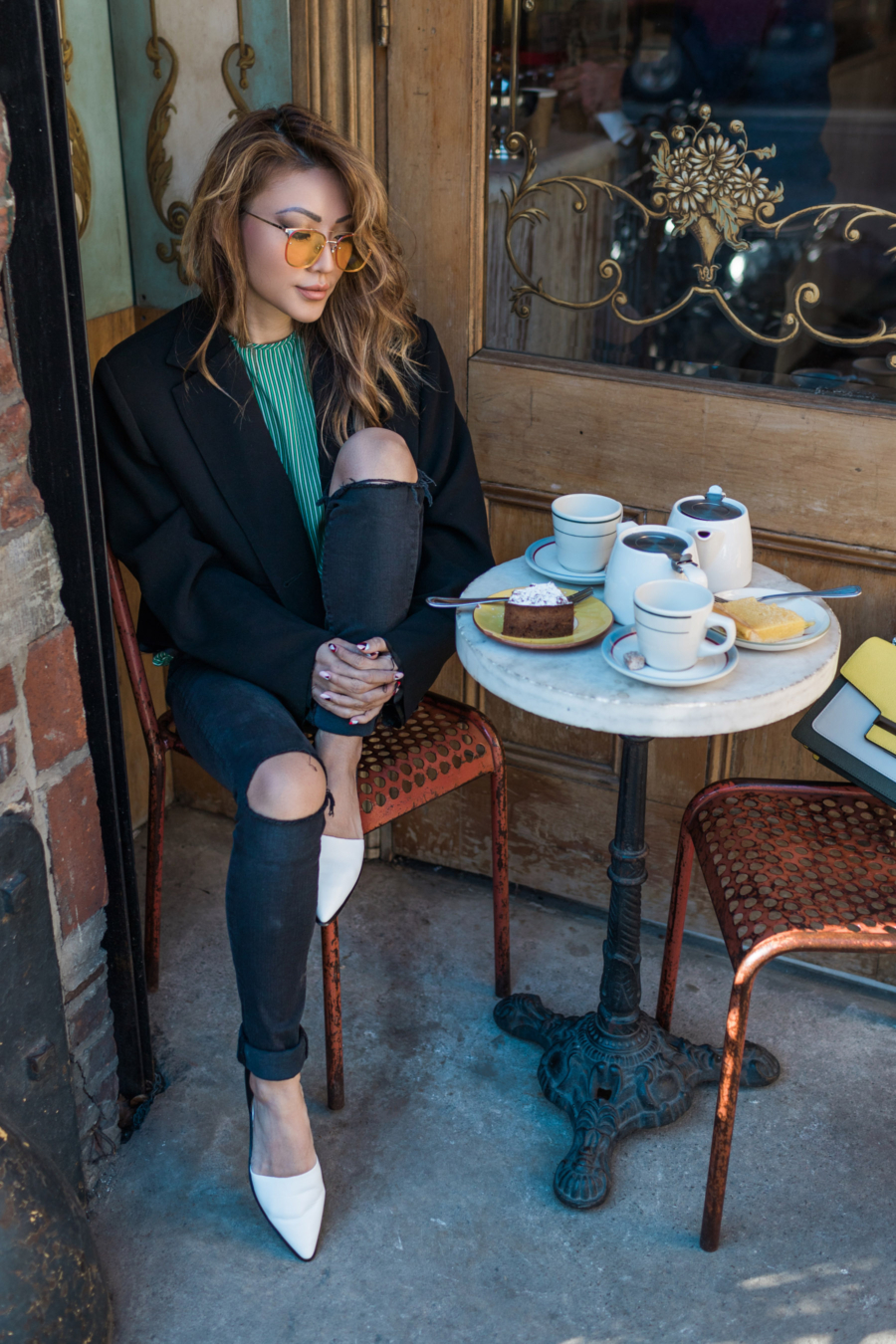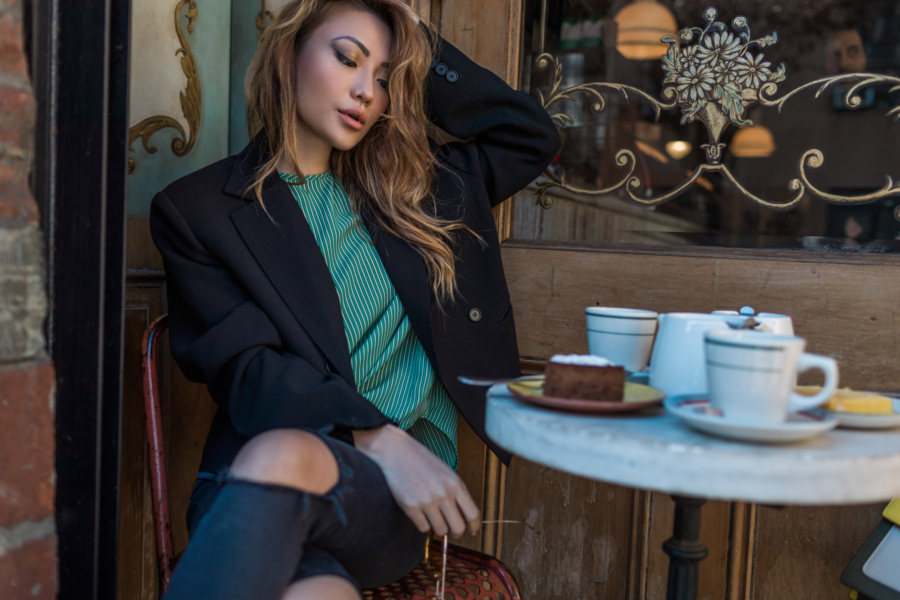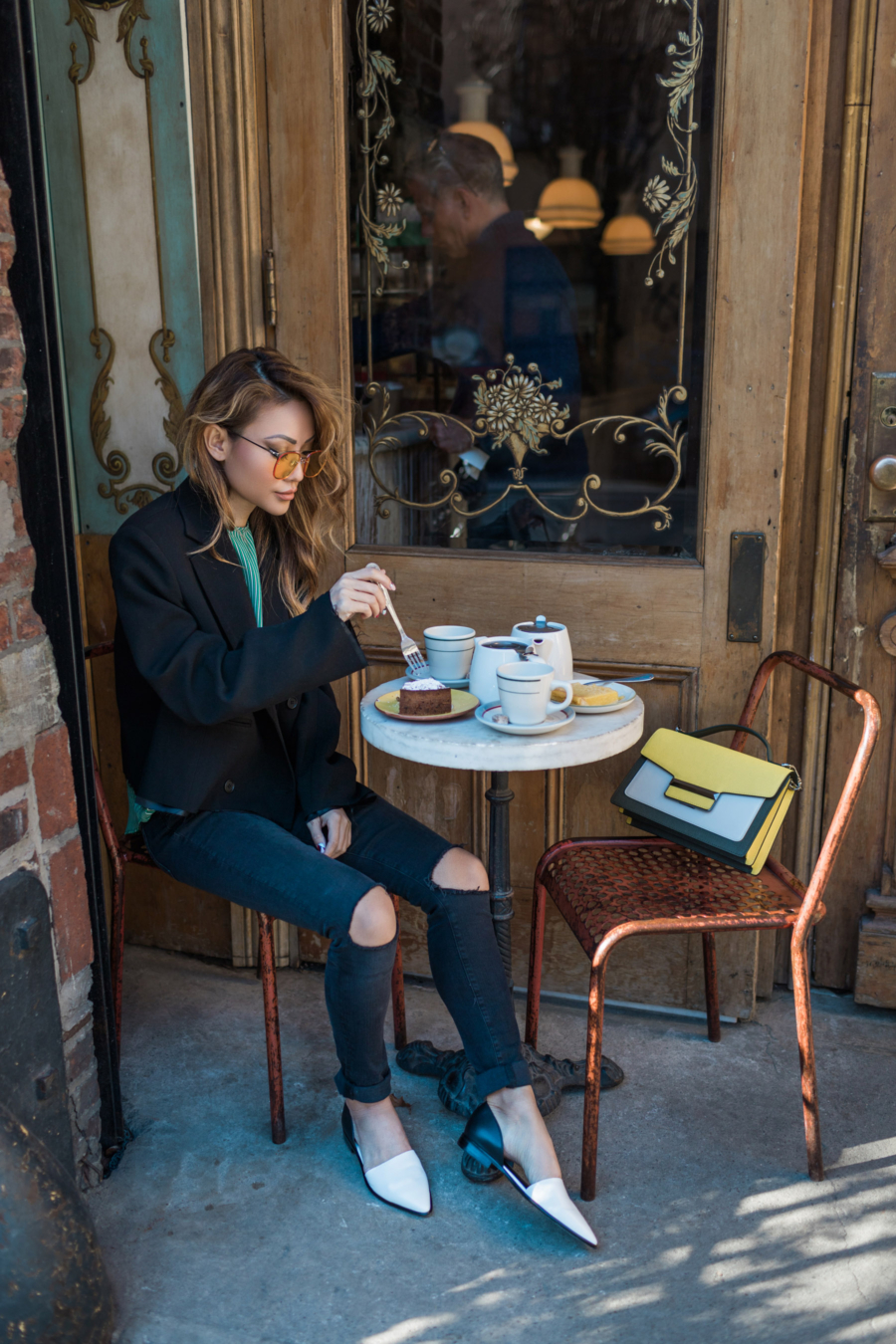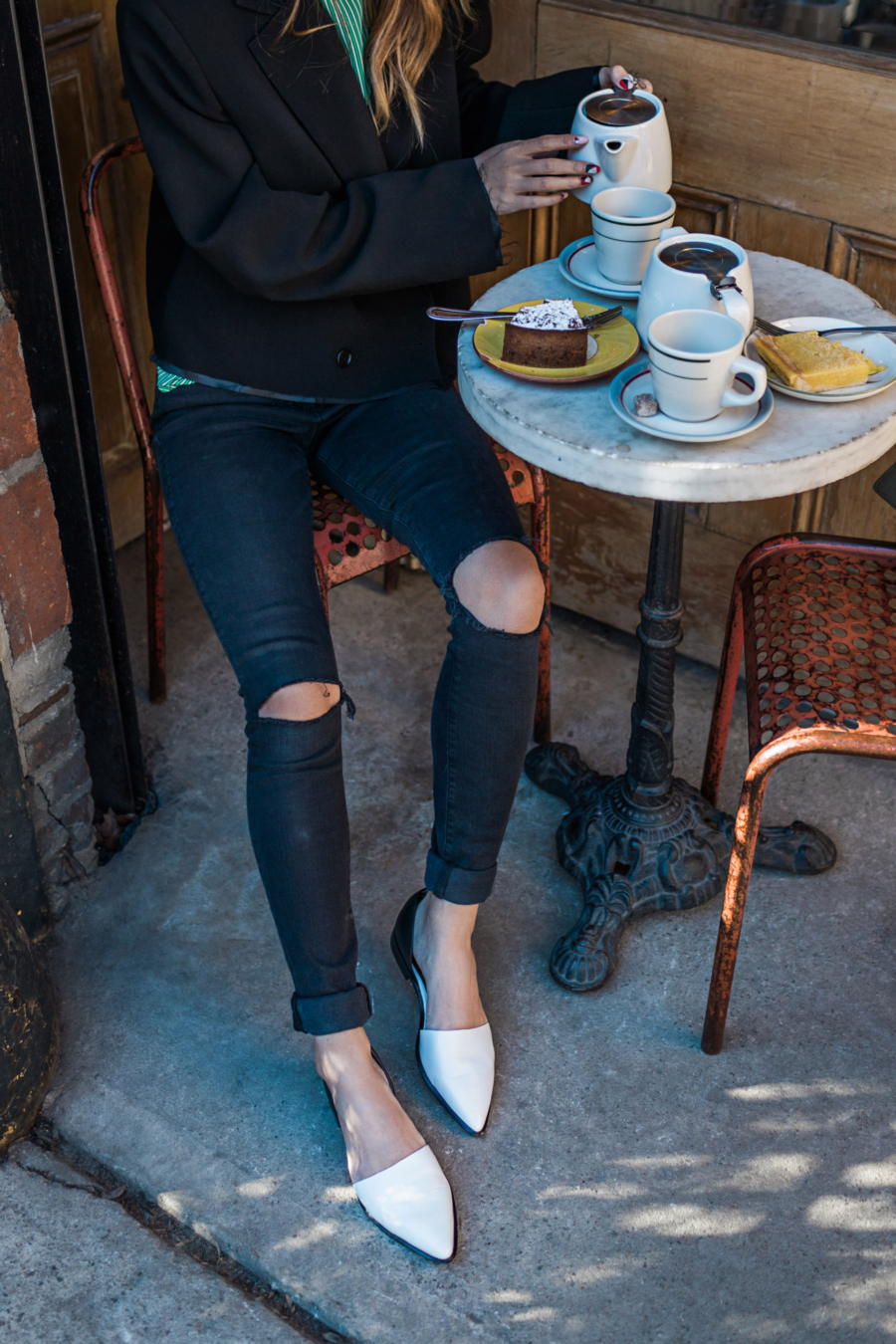 …
Shoes: Marc Fisher LTD Amelie (more colors here) | Shirt | Blazer | Jeans: 3×1 | Sunnies | Bag: Decke (similar here)
…
I
also absolutely adore the
Zala block heel
shoe, because it's such a classic design. It's the type of shoe that's been in style, and will always be in style, with a little modern modification. And it also helps that they go with pretty much any look! I love wearing them with a bold midi skirt and a shirt to match: the Zala block heel comes in so many colors! I'm already thinking of getting my 2nd pair.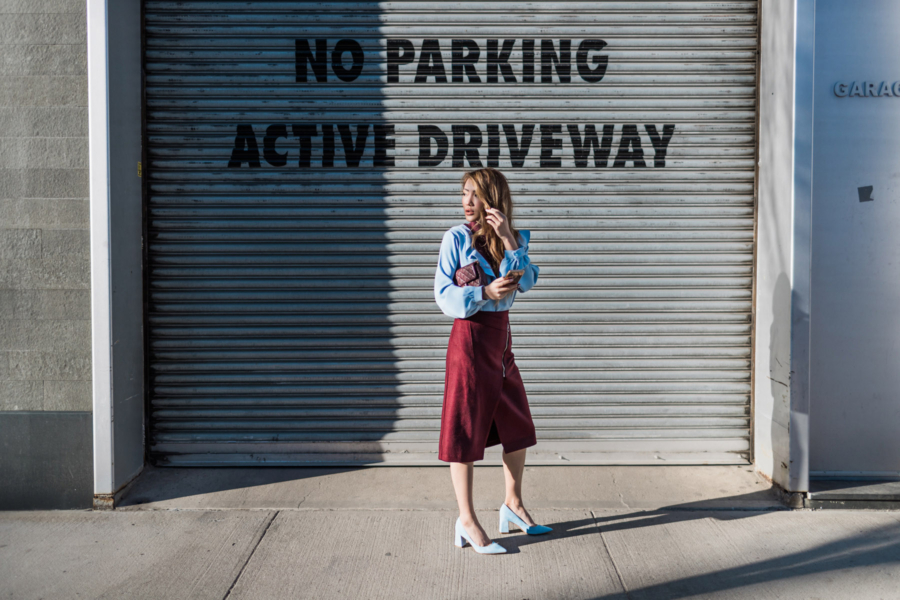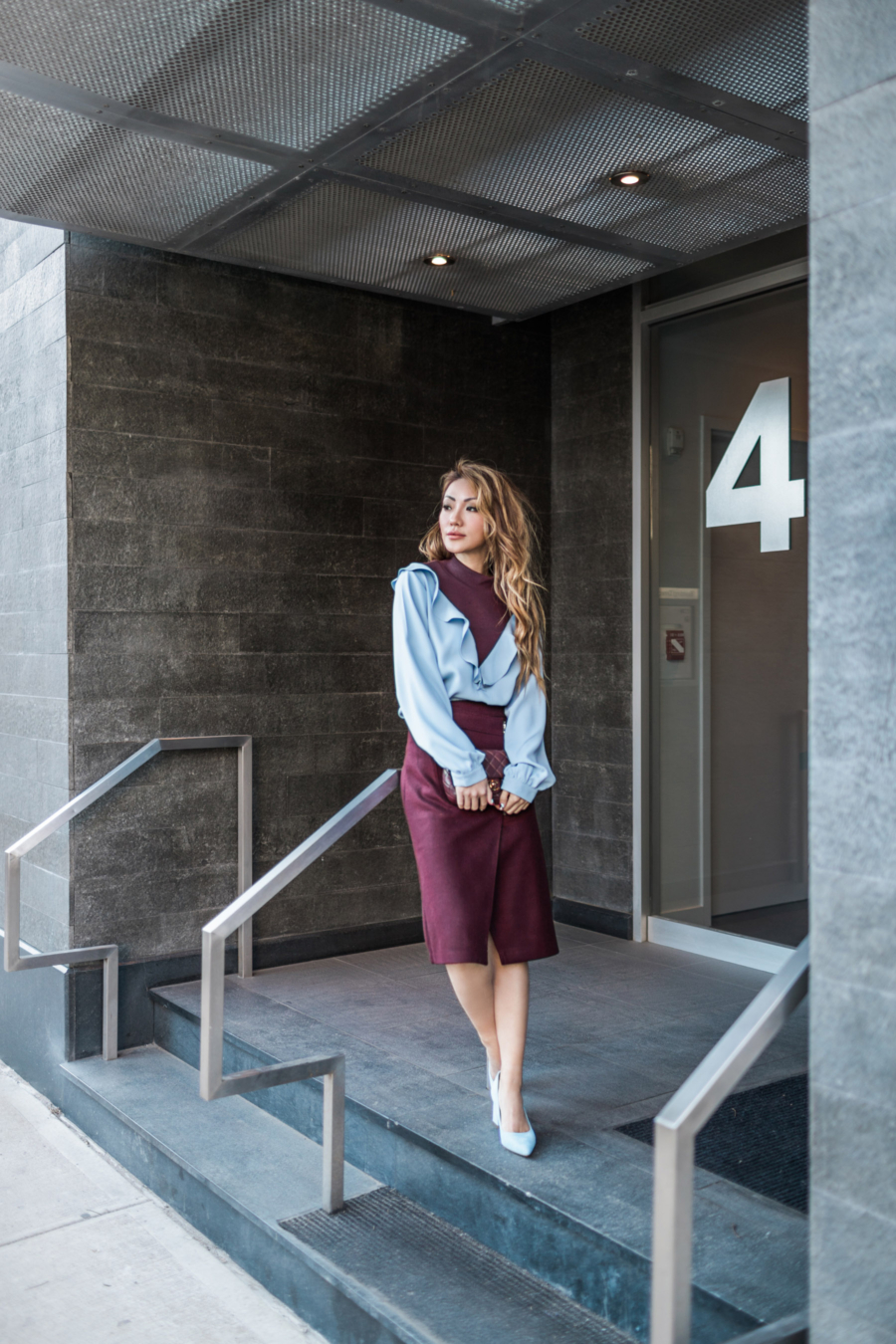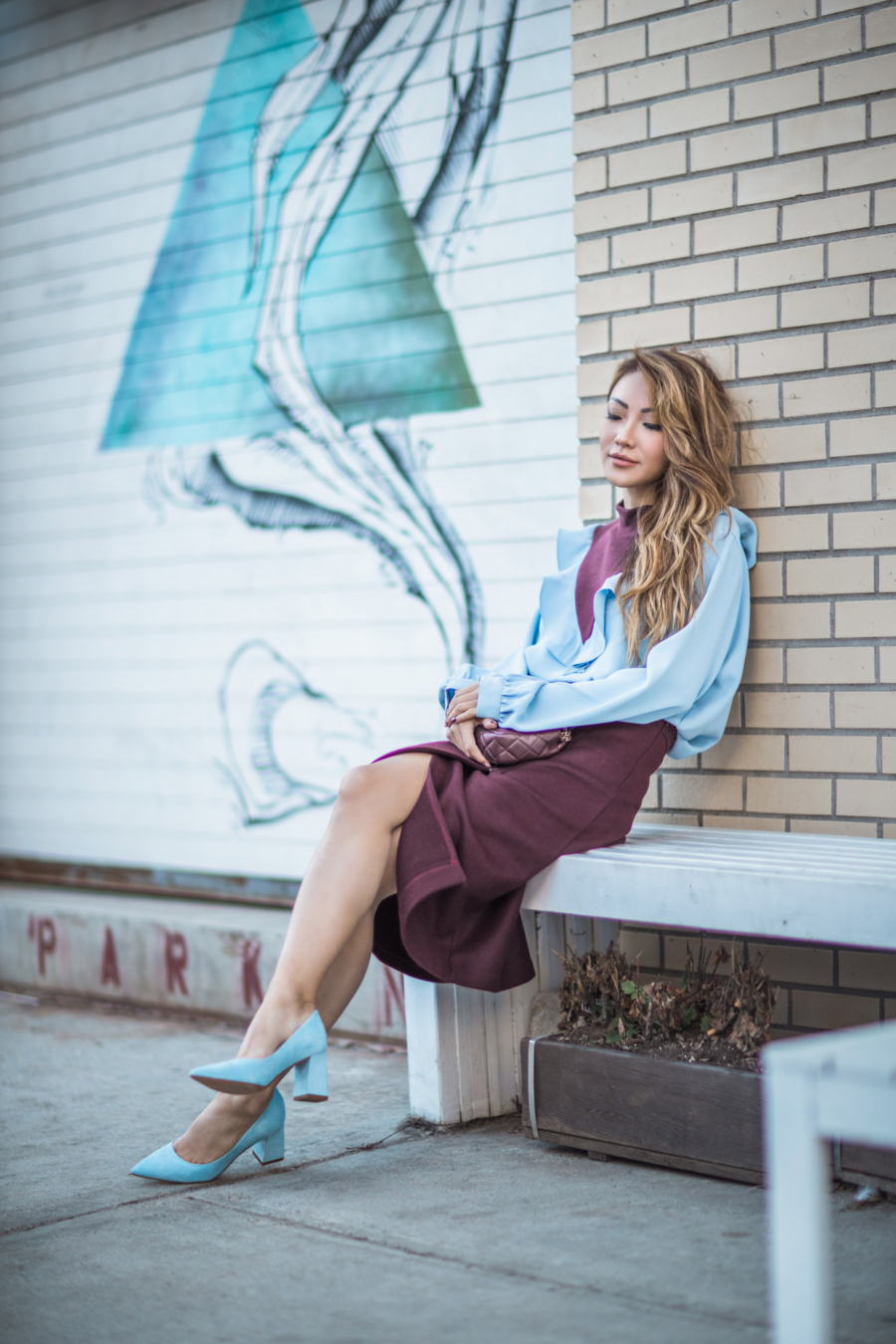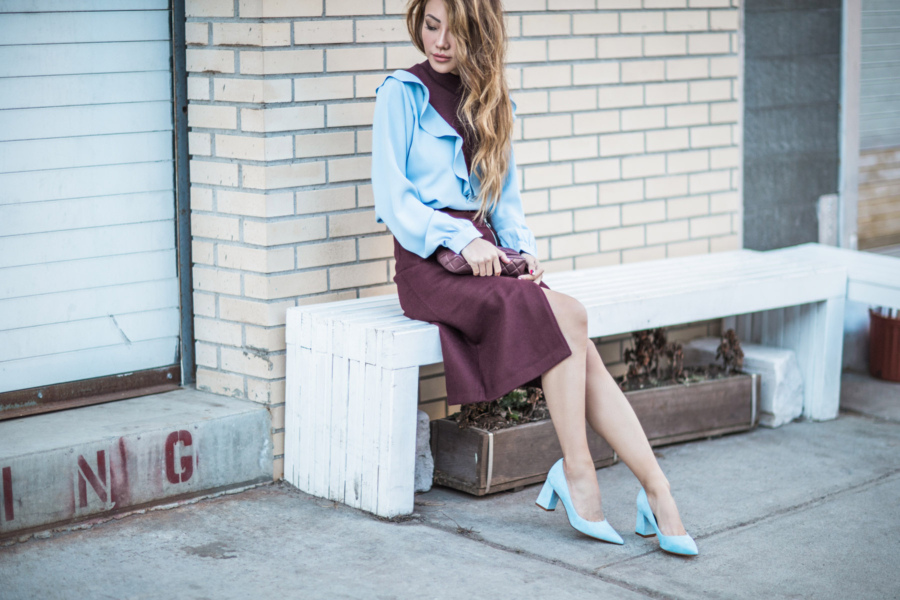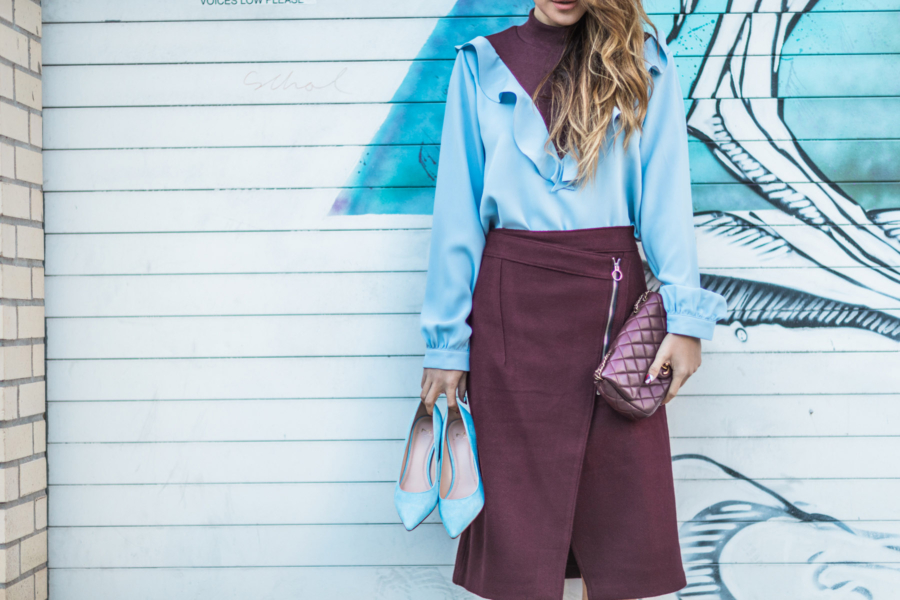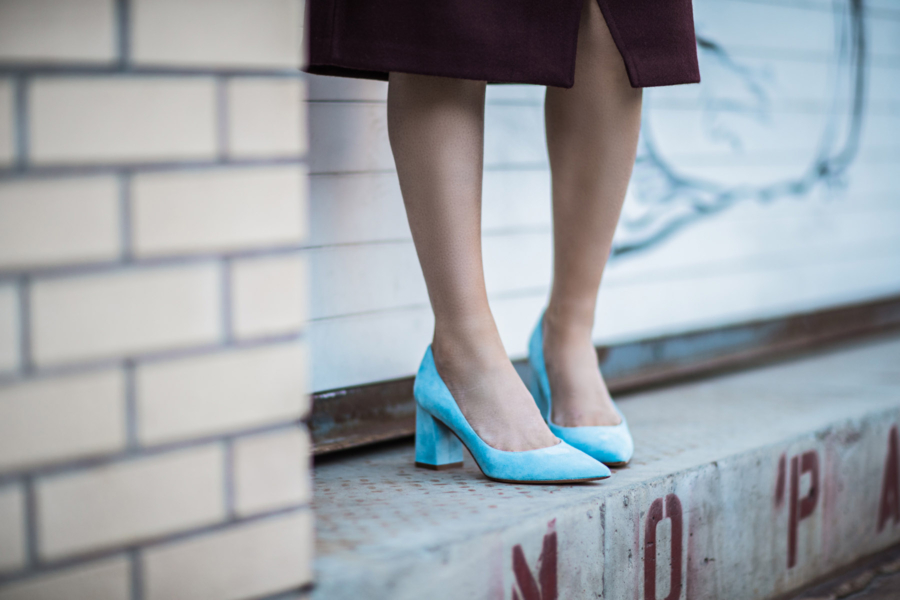 …
Shoes: Marc Fisher LTD Zala (more colors here) | Top | Skirt | Bag: Chanel
…
What are your thoughts on shoe trends for spring 2017? What are you most excited about? Comment below.
Shop The Post