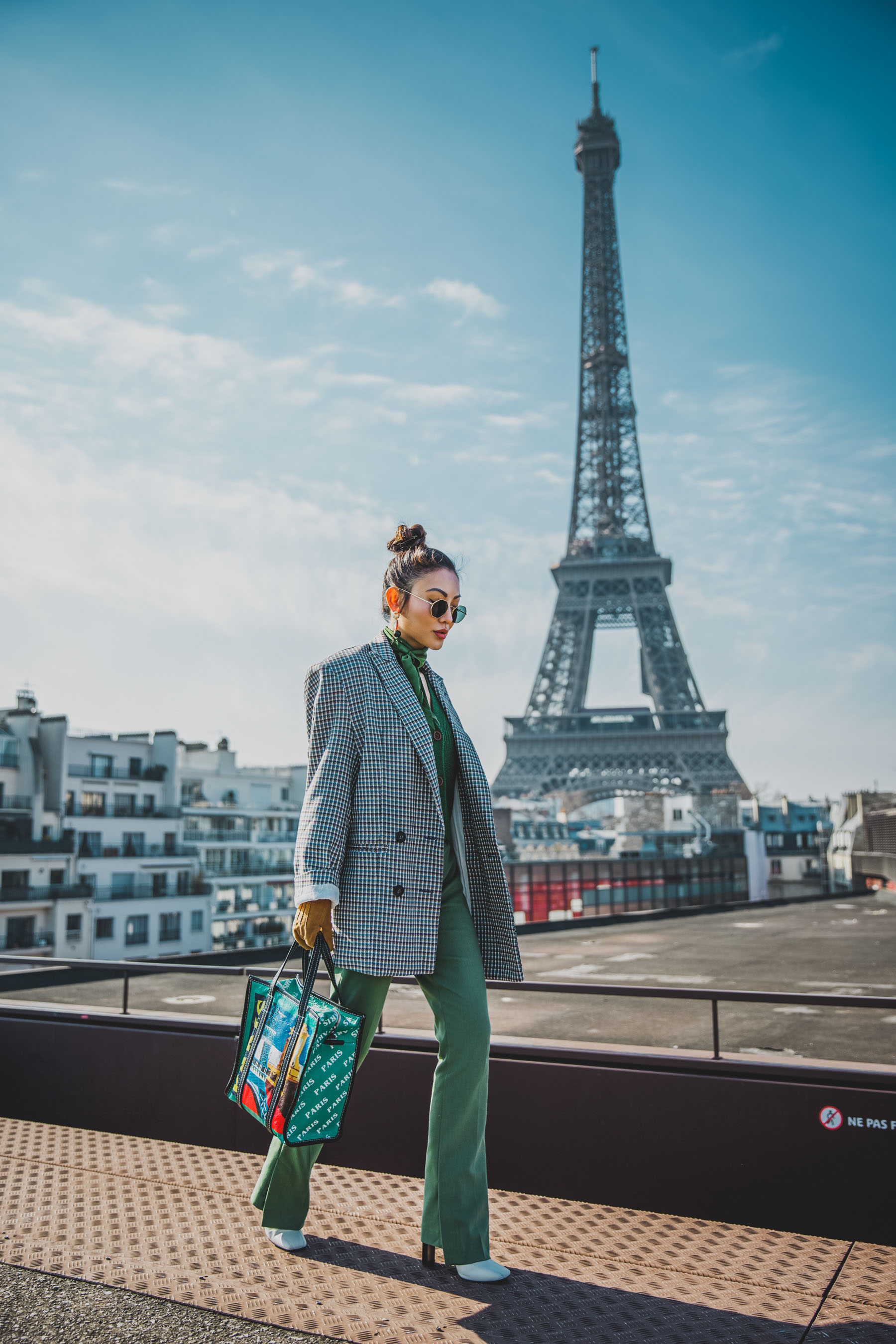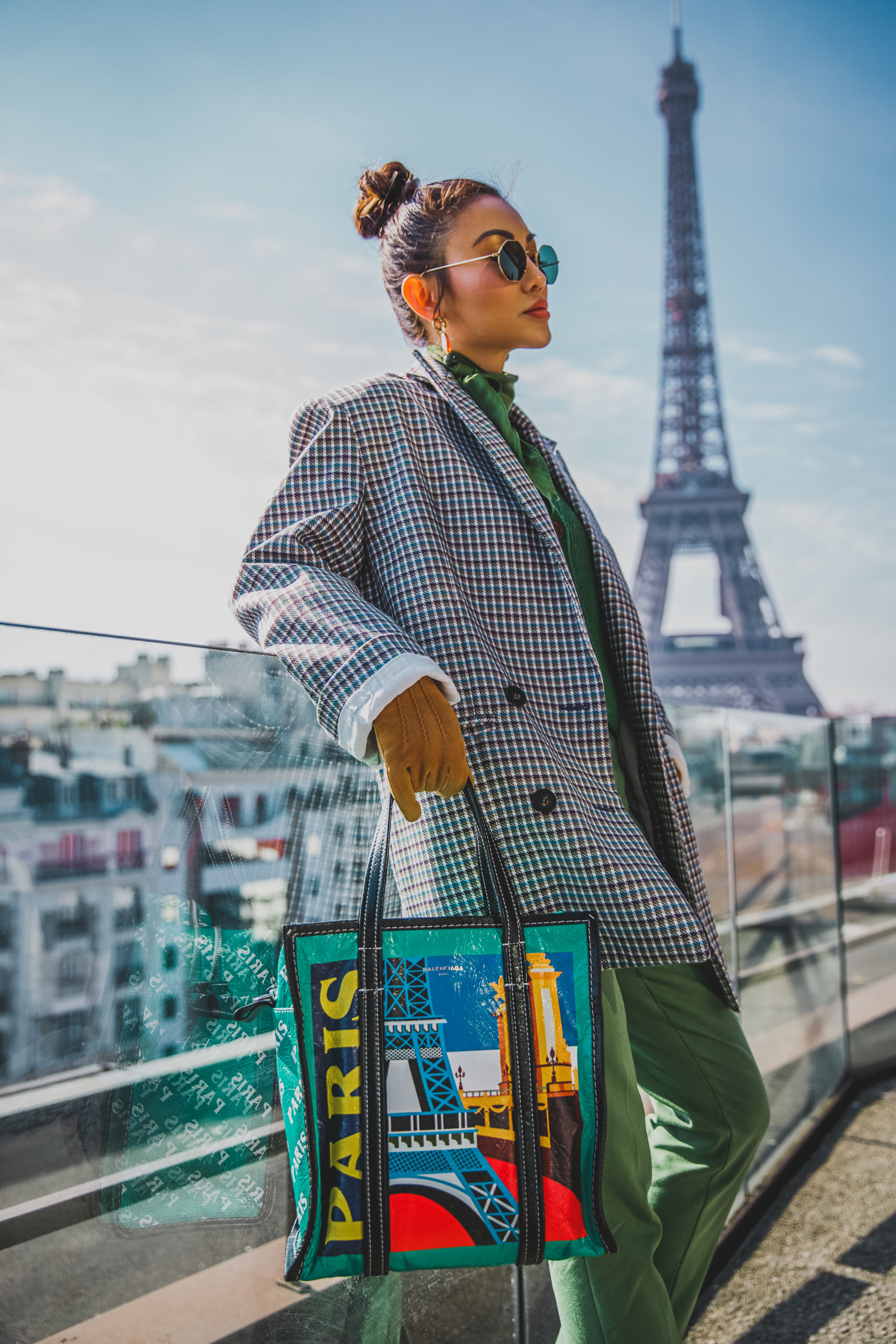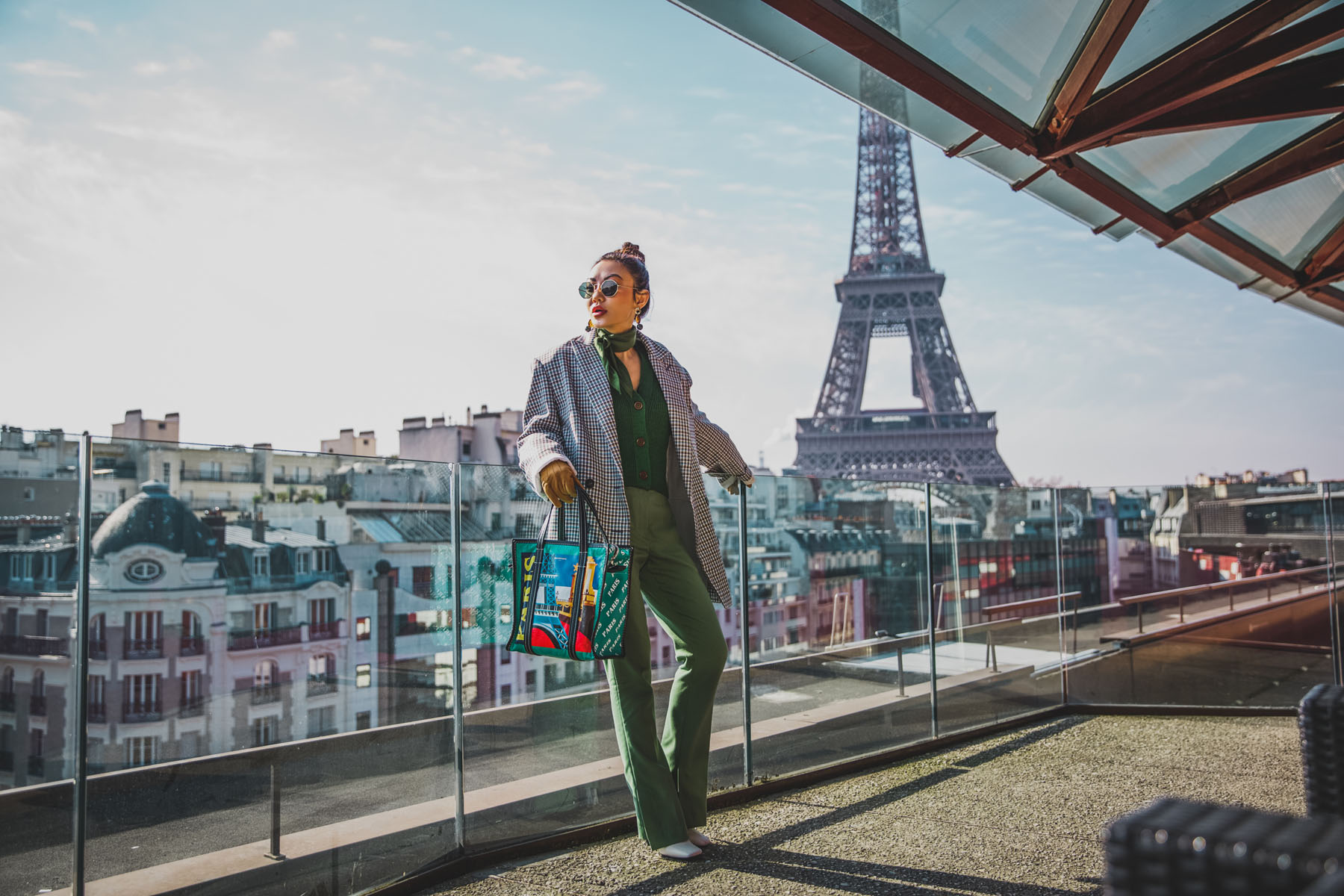 the ideal bag for the city-dweller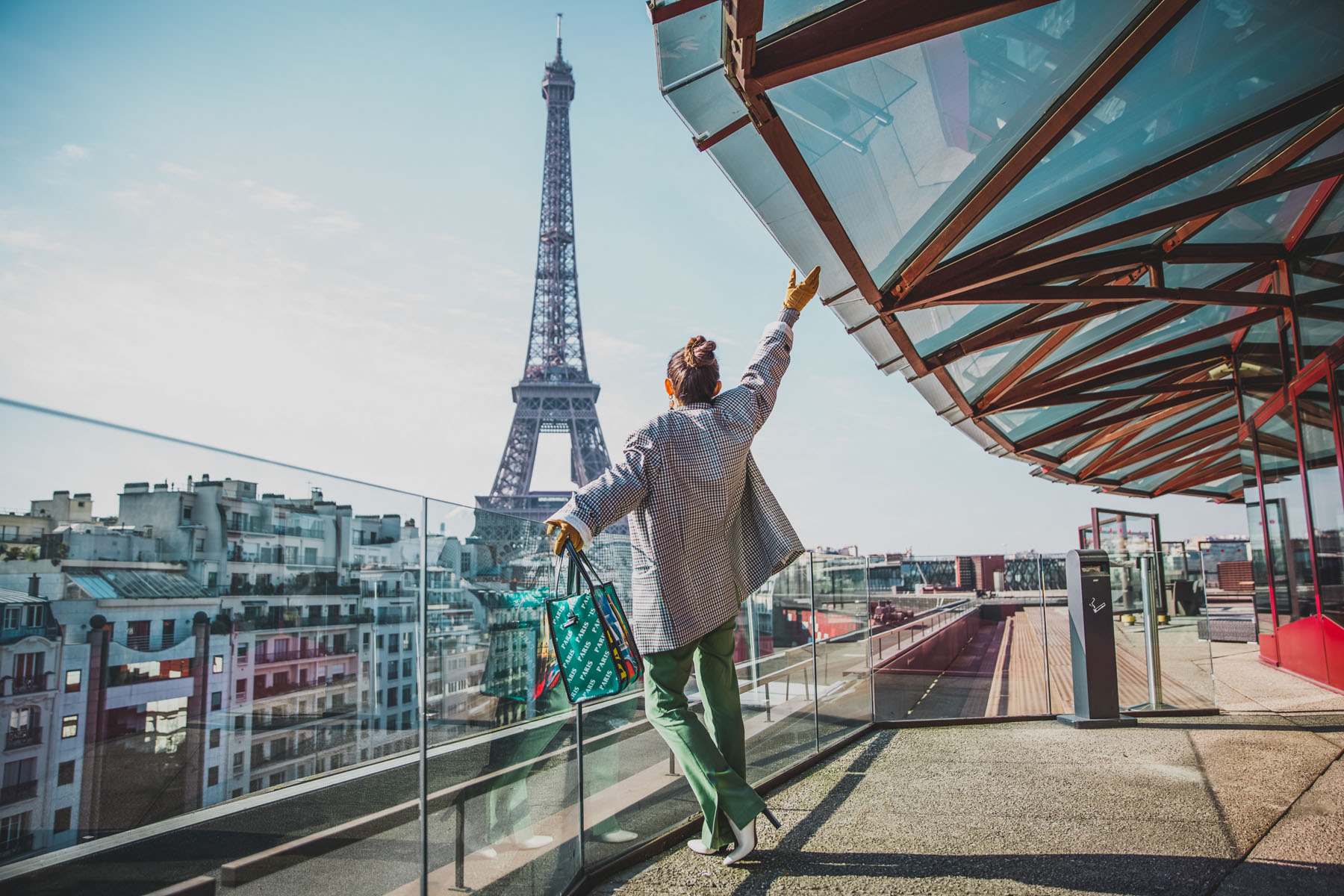 Plaid Blazer Similar | Green Cardigan Similar | Green Trousers | Hexagonal Sunglasses Similar | White Booties Similar | Balenciaga Shopper Tote
O
ne of the beauties of attending fashion week is knowing what's going to be trending instantly based on the street style scene. As fashion influencers, we attend fashion week for the shows – to know what's on the rise for the coming season. However, it isn't always practical to buy items straight off the runway when they don't align with the weather. That's where street style makes a bigger impact. One of the handbag styles I saw constantly across ALL four major fashion capitals – which I feel will be the 2018 handbag trend that dominates – was the
shopper bag
 (also known as a tote)!
…

…
My initial impressions were that this isn't a style I'd naturally gravitate towards these days, then I came across this Paris-themed one from mytheresa.com, and it immediately screamed my name! There's been no better companion for Paris Fashion Week! (You can also find city-themed shoppers for NYC, Tokyo, and Hong Kong too!)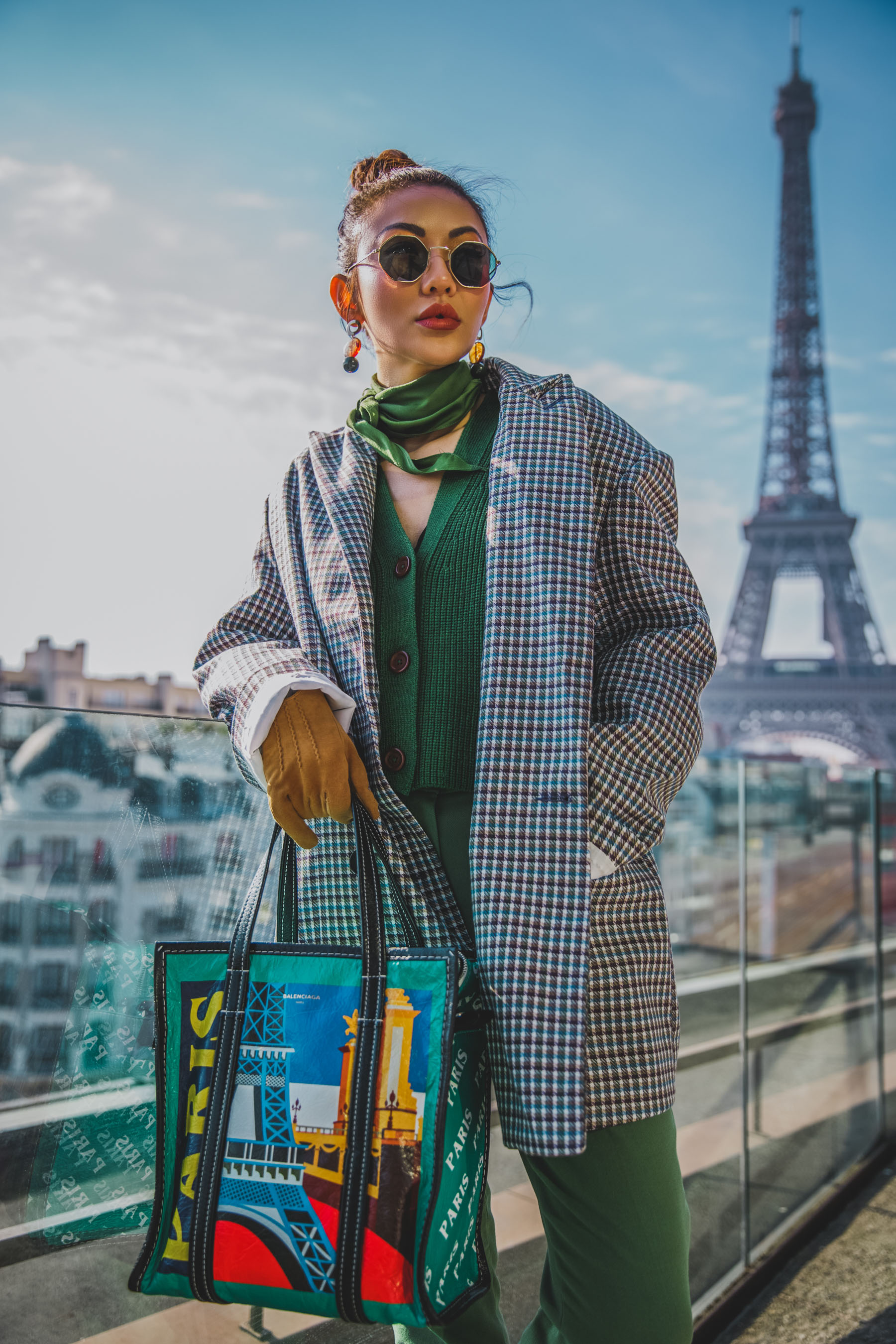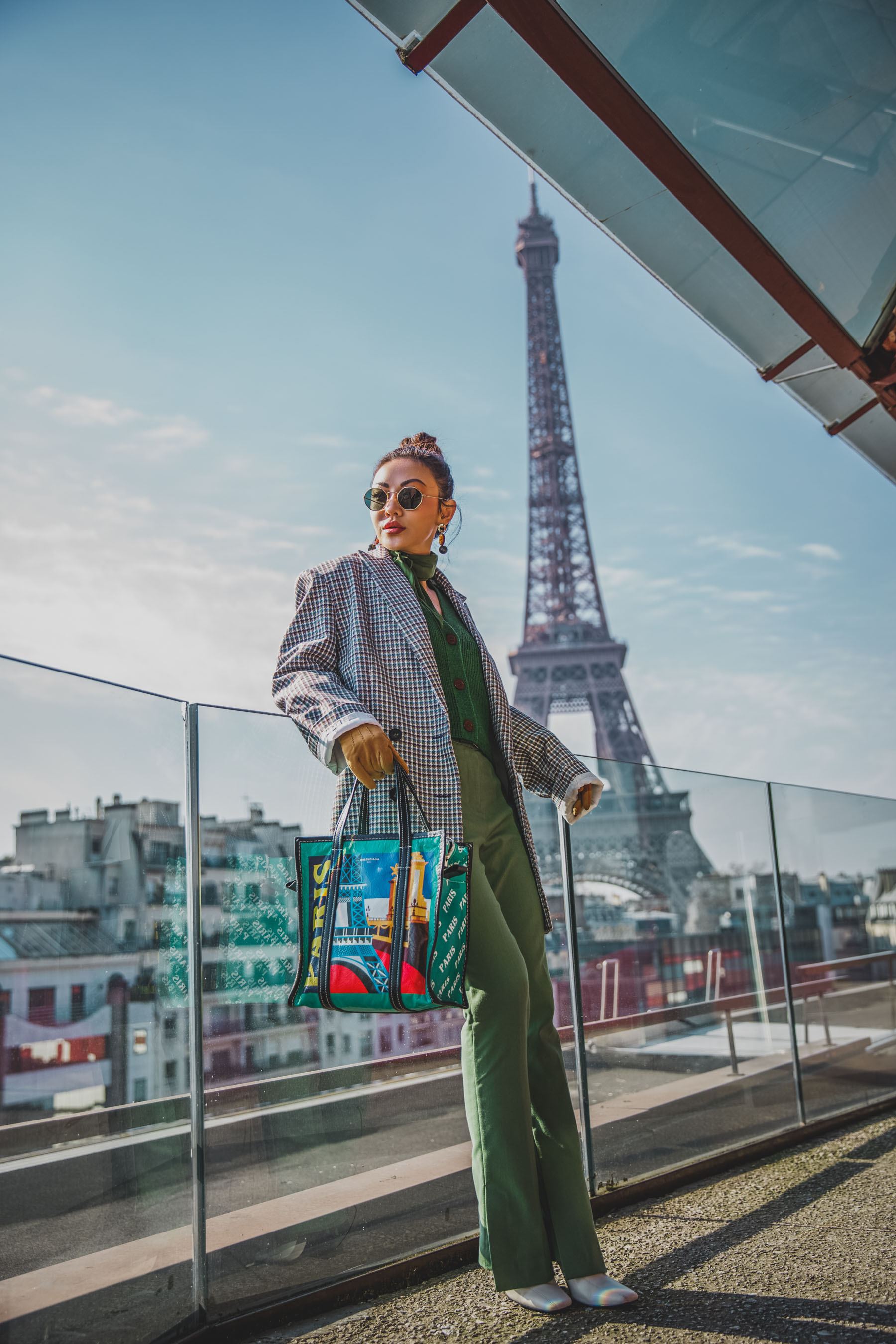 Anyway, I wanted to tell you guys more about mytheresa.com because it's quickly becoming one of my favorite luxury e-tailers for their fast delivery. If you're based in the U.S. like I am, you can have your items delivered within 24-48 hours plus free returns and exchanges! Not only that, but I love how quick they are with picking and offering selections from the latest and best trends. I instantly noticed how trendy the shopper was during fashion week but hardly any publications have talked about it. Next thing I knew was mytheresa.com had plenty of them – and from there, it won me over. You can find the best goods from all your favorite designers on the site!
Be sure to check them out here and shop my favorite tote styles below. They're great for travel because of how roomy they are; however, they're also handy for everything else!
Graphic Shopper
The graphic shopper is my obvious favorite! I love how statement-making it is, and wearing it as the highlight piece in my grown-up, tailored looks. The addition of graphics are a fun take on this structured, classic piece!
…

…
Structured Shopper
The structured shopper is every corporate girl's favorite because it functions as a work to play bag. For work, you should pick something constructed of leather and make sure it has great form. That way, it just doesn't flop over when you set it down. Going with a neutral-tone is also great for maximum wearability.
…

…
Straw Shopper
Anyone else ready for summer? Straw bags had its moment last summer and it's coming back again this year! Get yourself a straw shopper for the beach or for those chill, summer evenings! Can't wait for the days to get longer!
…

…
Are you guys loving this 2018 handbag trend? Let me know below!