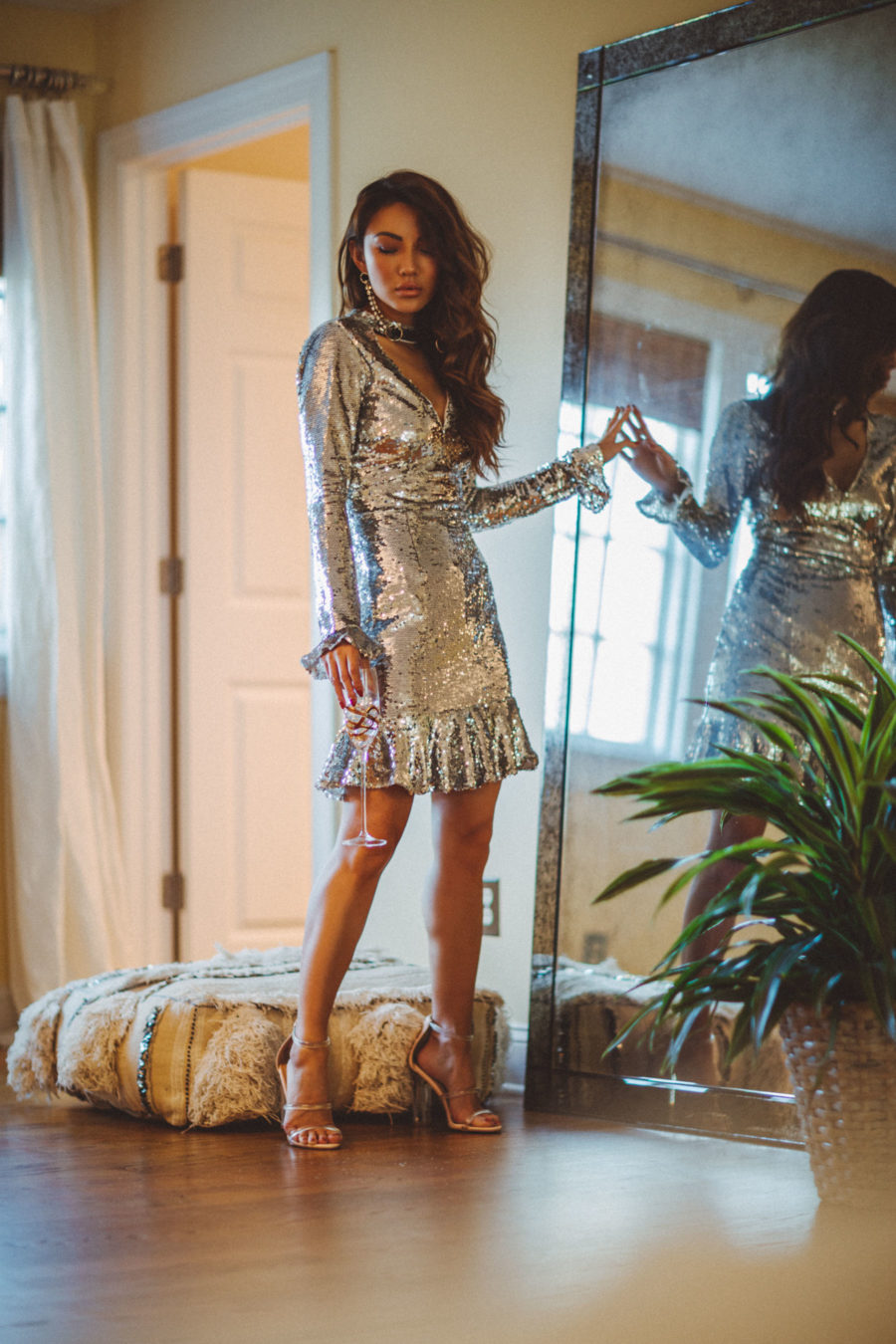 Nasty Gal Sequin Dress | PVC Heels Similar | Drop Earrings Similar
T
here are so many parties and events coming up these last 3 weeks of the year now that Christmas is literally around the corner along with the new year. I'm not sure about you, but my calendar is packed! And seeing how this requires
one festive outfit after another
, I wanted to finally share all my favorite places to shop for the best holiday party outfits. I know that pulling top notch looks together can get super expensive especially in between gift shopping. So, I truly believe in mixing it up with more affordable brands and pieces. No matter what your budget is, below are my favorite places to buy everything I need to put my best foot forward.
…

…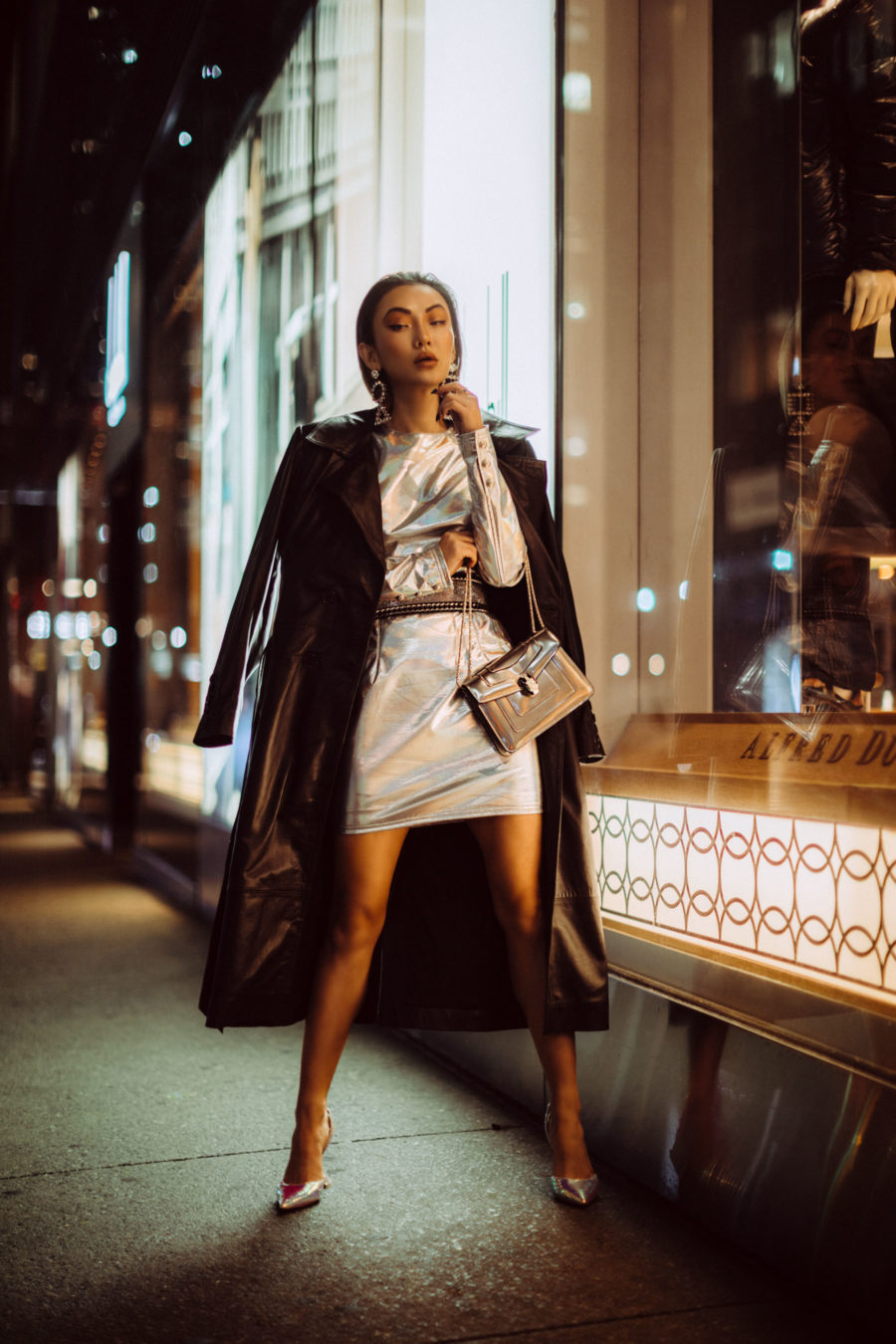 I've gone through many years of wearing all types of clothes, and now, I honestly realize that the biggest difference between higher and lower end is the cut, stitching, and fabric.
Since affordable labels tend to fall short in the silhouette department, I'll usually buy pieces where it will be less noticeable. For instance, form fitting dresses, trendy blouses with simple details, and mini skirts. Some of my favorite places to shop in the under $100 price range are Asos, Forever 21, H&M, and occasionally Topshop (at Nordstrom).
Affordable Pieces Under $100
Looking the part doesn't mean breaking the bank. It's all about knowing what to buy and where.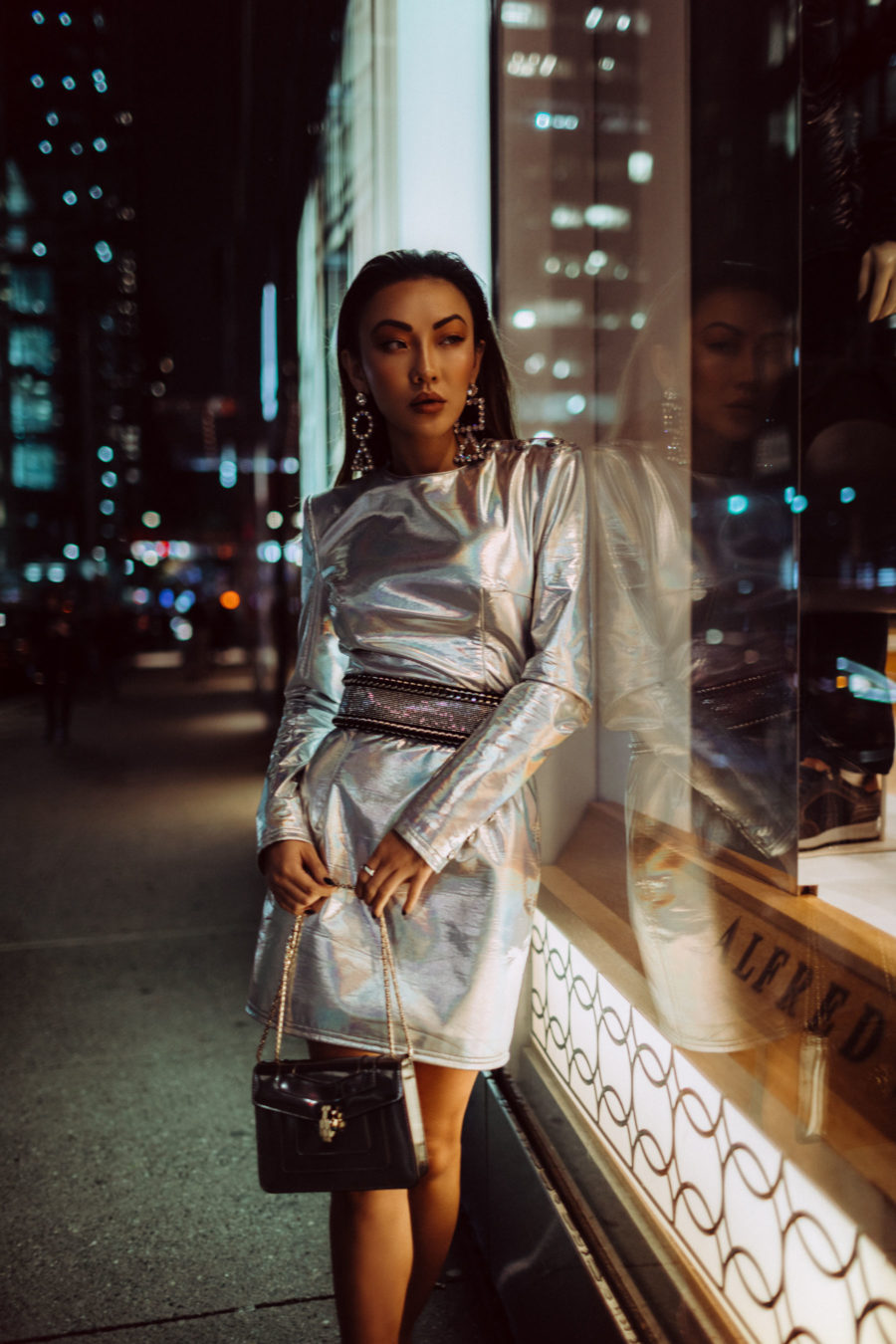 The best department stores that carry a hefty amount of these pieces for under $100 are Nordstrom Trend and Revolve. The few things I don't really buy in this category are shoes, coats, and handbags. While it's not impossible to find great pieces here, I prefer to pay more for something that I know is more durable.
…

…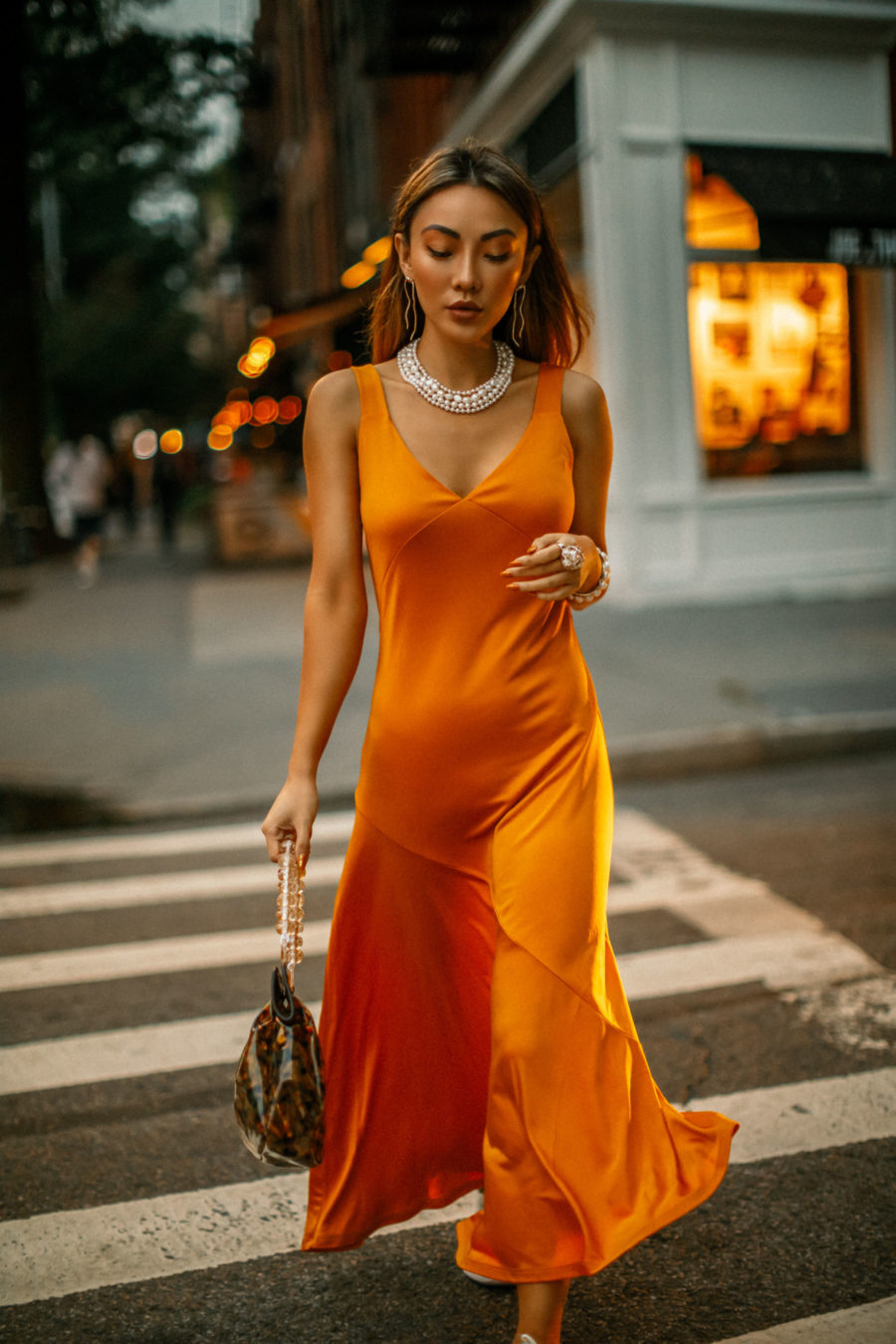 Mid-Range Pieces Between $100 – $300
I can't believe how perfectly I timed this post. Shopbop is currently running an extra 30% off all sale items, so it's a good day to shop – just enter the code JOY18! (This stunning dress is actually under $50 after the sale!) Anyway, if you can push your holiday outfit spending a little more, then you have tons of flexibility for your entire look! Not only do fabrics and details get better, but you can also spend a little more on accessories – like shoes and bags – to really elevate your outfit. In this price range, your best bet is Shopbop or Revolve. Of course, you can't go wrong at Nordstrom either.
…

…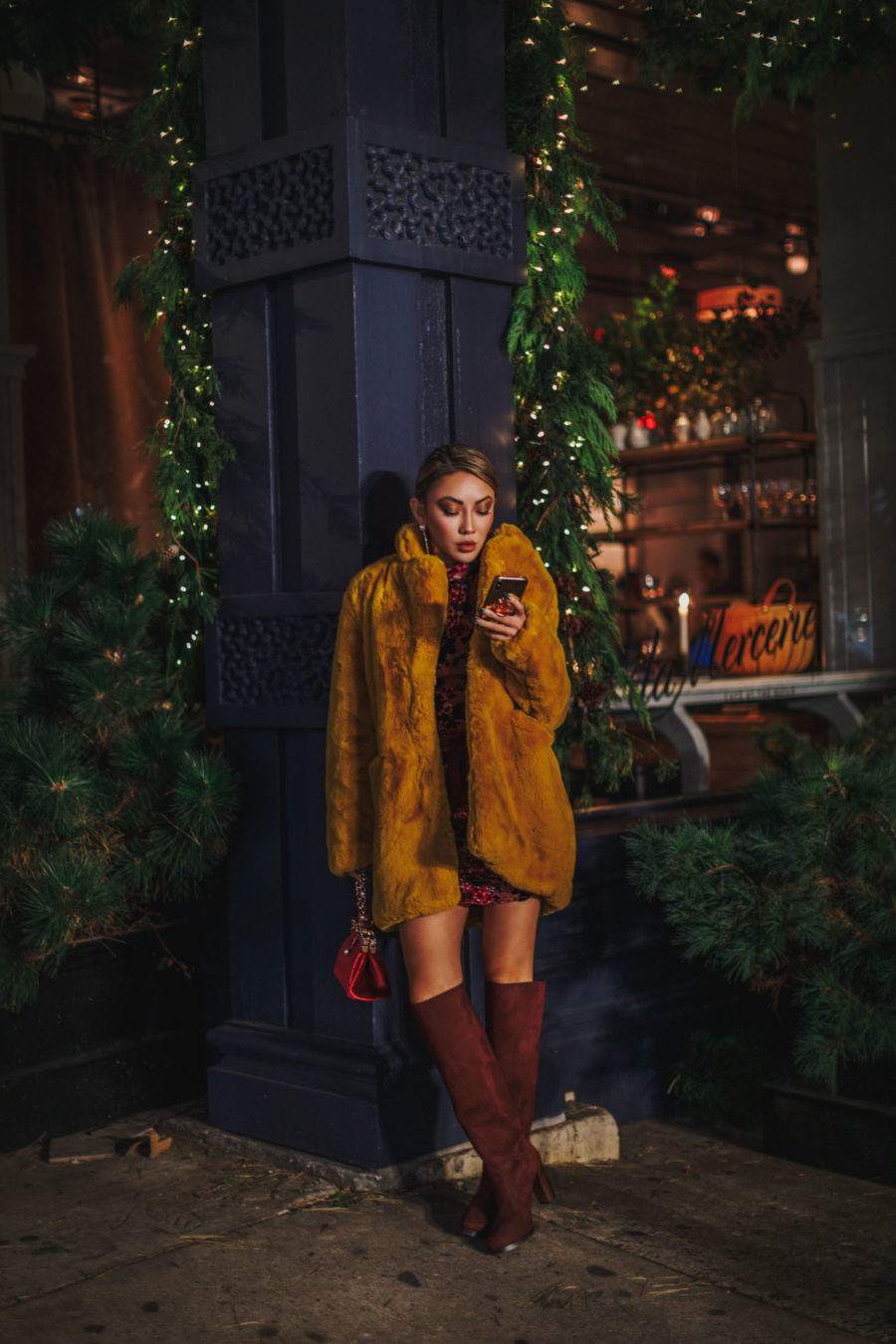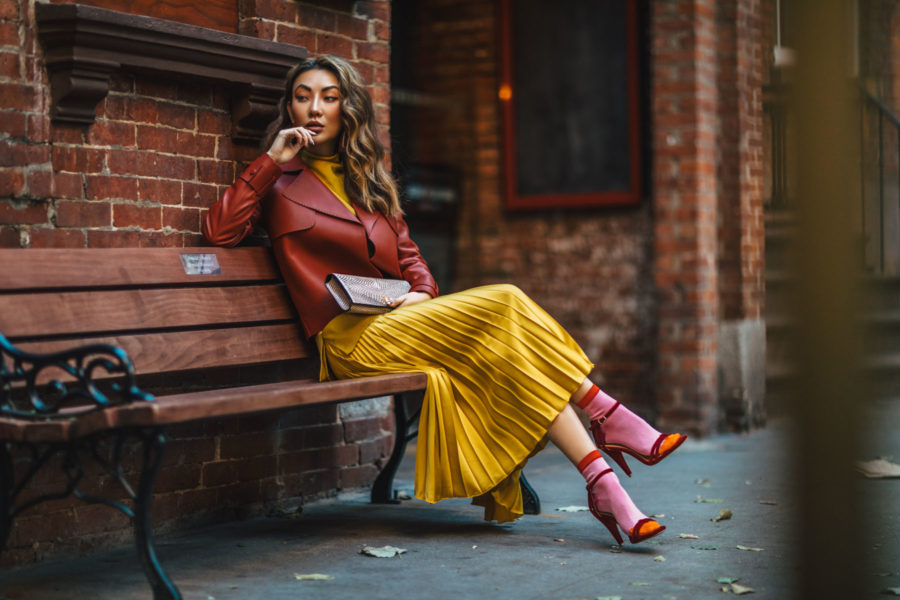 Splurge Worthy Pieces over $300
As you can imagine, this is the most exciting but often difficult price point to shop. Everything becomes so good that it's hard to resist buying only one thing. Granted you will be spending more, I urge you to pick something you'll wear beyond the holiday parties. For instance, an investment coat, a pair of boots or handbag you've been coveting for multiple seasons now.
When I have room to splurge, it undoubtedly starts at Net-A-Porter, Matches Fashion, Moda Operandi, and Shopbop.
I absolutely love brands like Attico, Ronny Kobo, Isabel Marant, Caroline Constas and Veronica Beard to name a few.
…

…
Where are you shopping for holiday party outfits this season?
holiday outfits