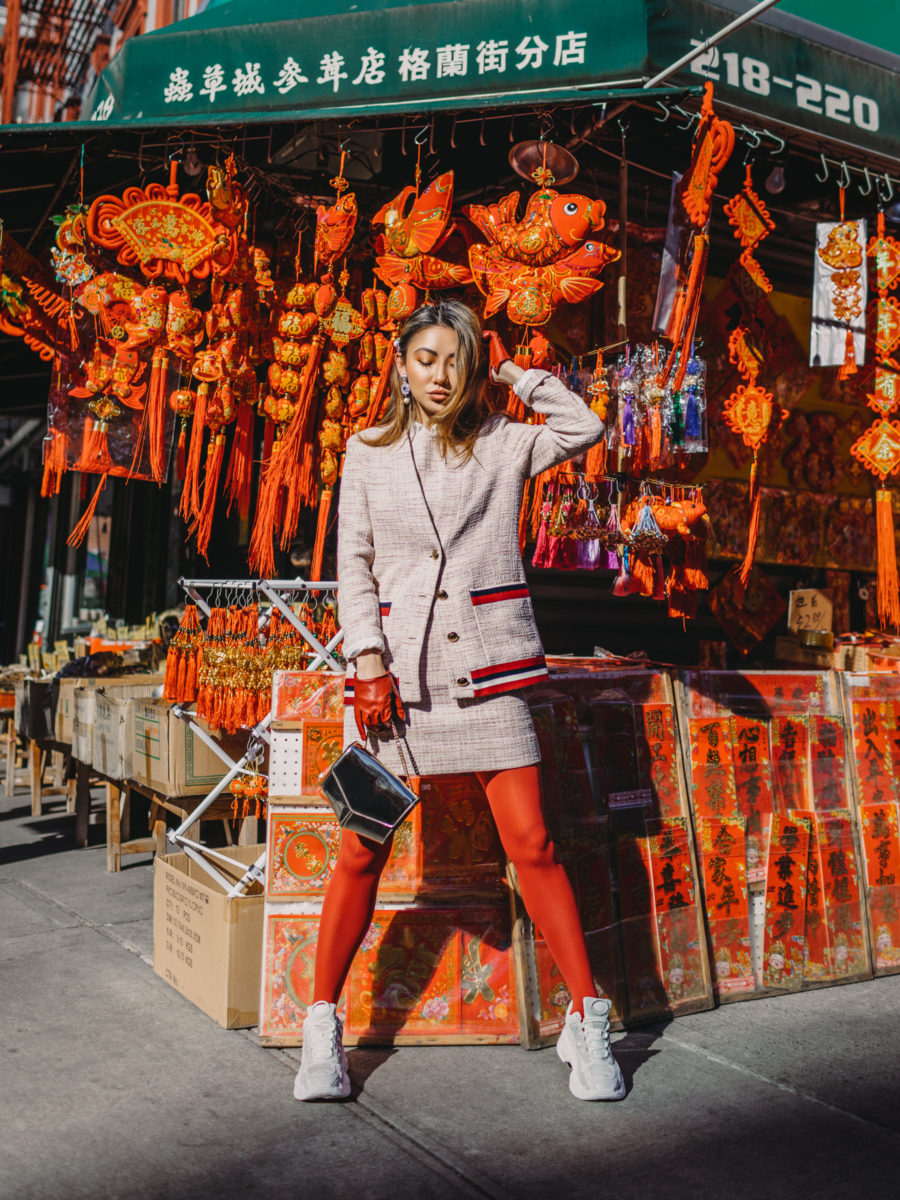 Sandro Tweed Jacket | Sandro Tweed Skirt | Red Tights Similar | Red Gloves Similar | Sandro Trainers | Sandro Bag
C
hinese New Year is celebrated around the world every year – and no matter where you go, there will always be one element in common:
the color red
. From red envelopes to red lanterns, this shade is chosen for Lunar New Year for a reason. It represents luck, happiness, and joy, 3 attributes the Chinese eagerly welcome into their life – especially at the start of a new year. Plus, it is believed that the color red can ward off evil spirits. Being Chinese, celebrating the Lunar New Year is always an exciting time for me, but this year is extra special because it falls on my birthday. If you plan on taking part in any festivities, I'm sharing some tips on what to wear for Chinese New year – plus the main pitfall to avoid.
…

…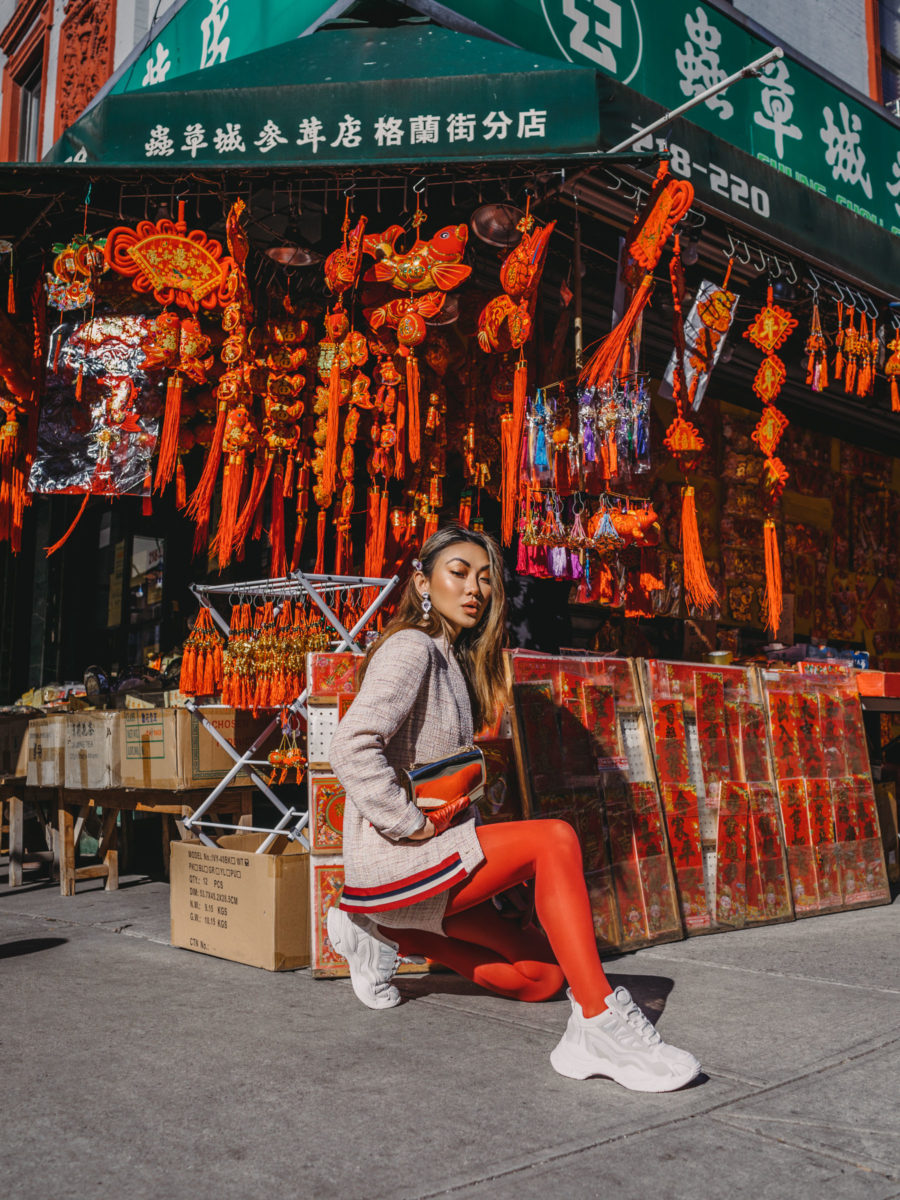 Red Clothing
This year, I fell in love with this Sandro tweed blazer and dress set. It caught my eye because it was traditional and classic in silhouette, but had this amazing red and navy striped piping along the hem. I thought this added detail gave it such a fresh and sporty take. And at the same time, it's the perfect finishing touch for a Chinese New Year look. Honestly, you can't go wrong with red clothing, especially if it's your animal year (2019 is year of the pig)!
…

…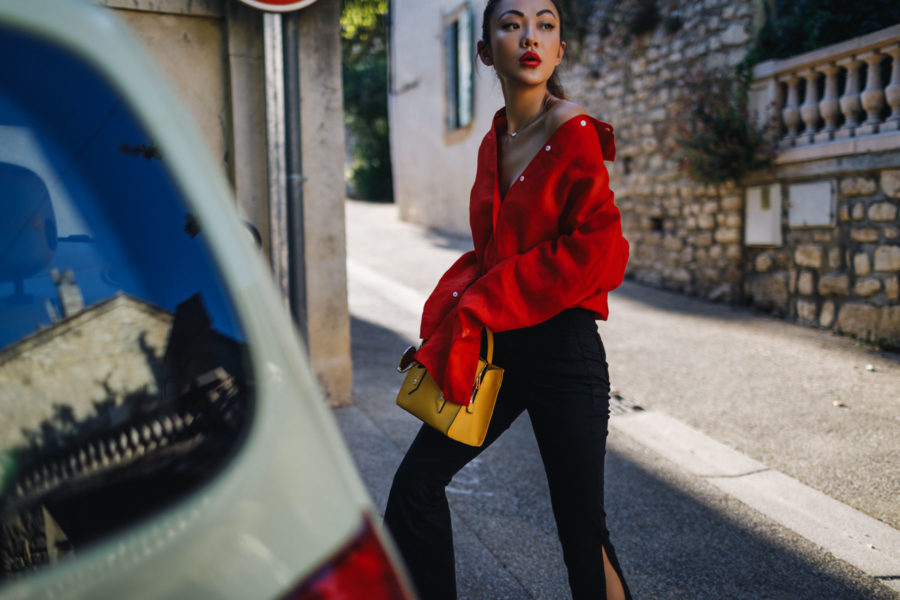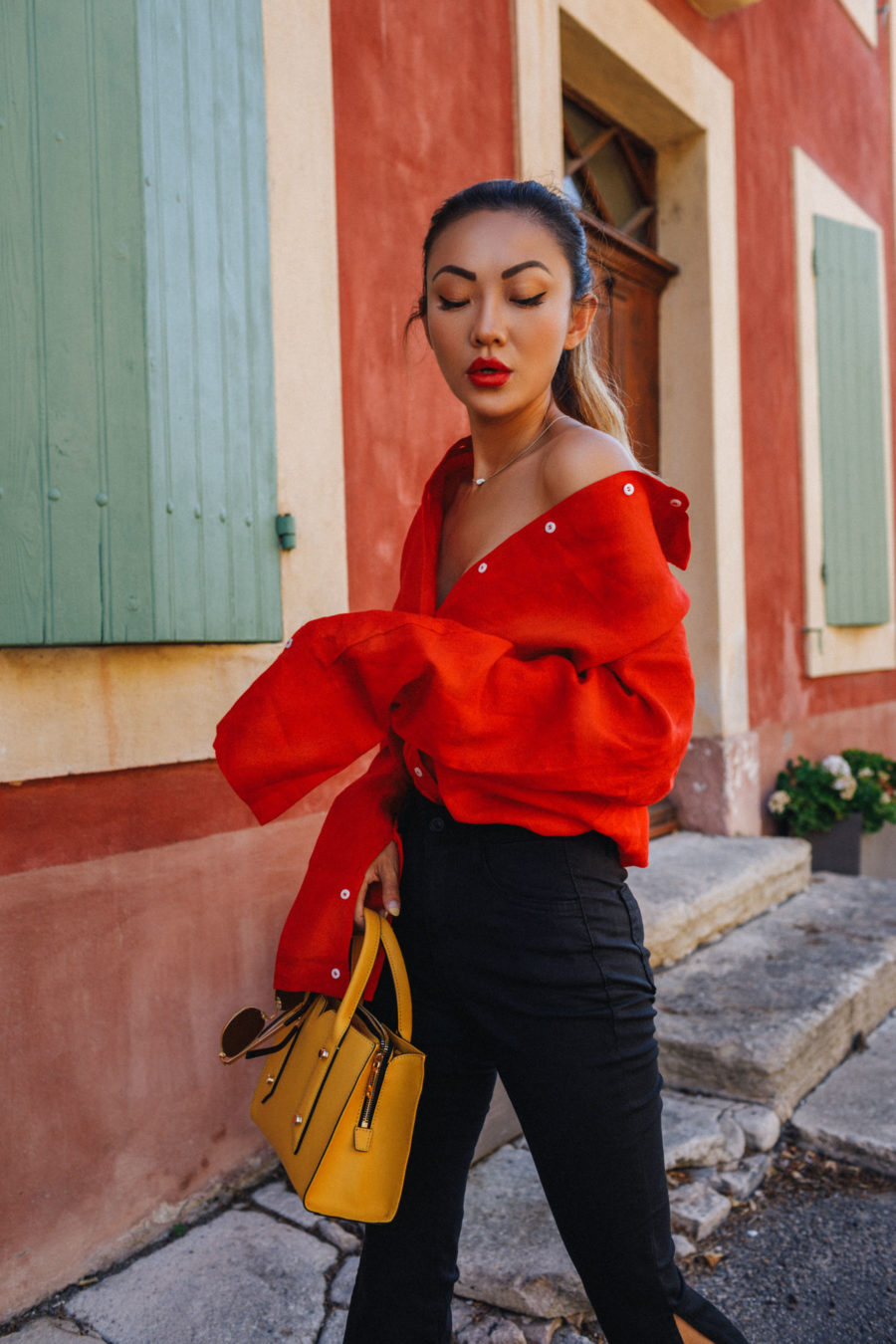 Red Accessories
Of course, you're not obligated to wear all red. A tiny pop of red also suffices for a vibrant ensemble! In fact, you can stick to a complementary or contrasting color palette then add red accessories to make your outfit more festive.
In the first look, I took a really daring approach, layering a pair of opaque red tights underneath my Sandro tweed set. Immediately, this changed the entire feel of my look to something more energetic and trendy. Next, I wore red leather gloves to add another touch of the lucky color to my outfit.
You can take a much more subdued approach with red earrings, a red bag, and red lipstick!
…

…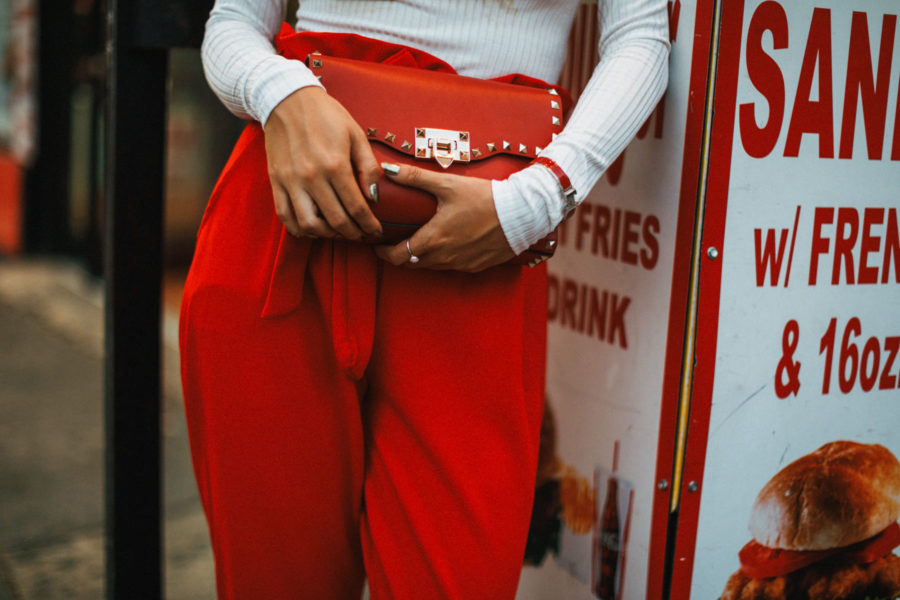 Chinese-Inspired Dress
Traditionally, Chinese families wear a qipao or a cheongsam (the traditional dress), but many of us today will stick to Western clothing. If you want to stay true to tradition, then you can find several modern-day iterations online now, like this one designed by DVF. I've linked a few of my favorites below.
…

…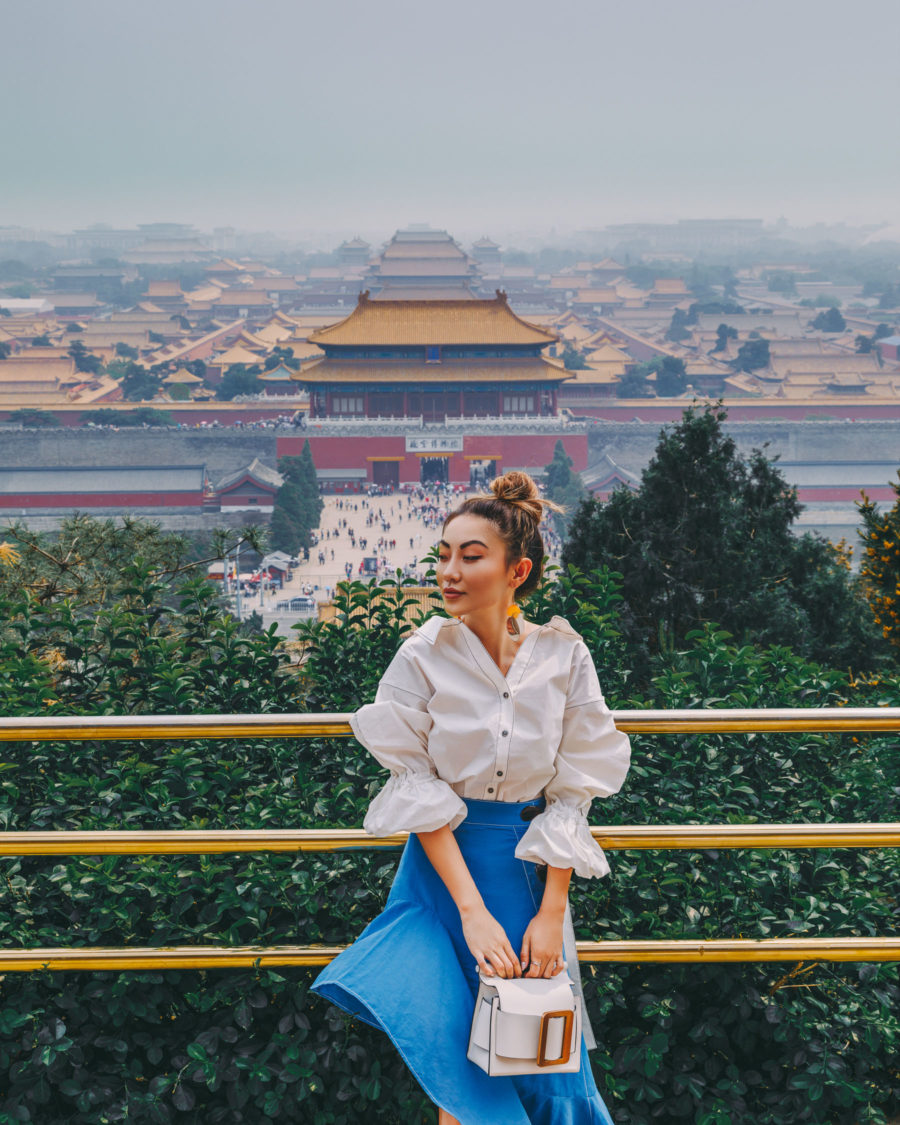 What to Avoid
When it comes down to choosing an outfit for Chinese New Year, red is almost always the safest bet. After all, it is a way to channel happiness and prosperity into your own life for 2019. If red just isn't a color for you, it is okay to swap it out for other rich, bright colors such as blue, green, or yellow. Just be cautious and stay away from black and white outfits. These colors symbolize mourning and death, which are things you definitely do not want to channel as we enter the new year.
…
Dressing for the Lunar New Year is a lot of fun! Take advantage of the situation by stepping away from the dark tones of your usual winter outfits and wear something bright and colorful! Be sure to check out the upcoming Chinese New Year festivities in New York or wherever you reside.