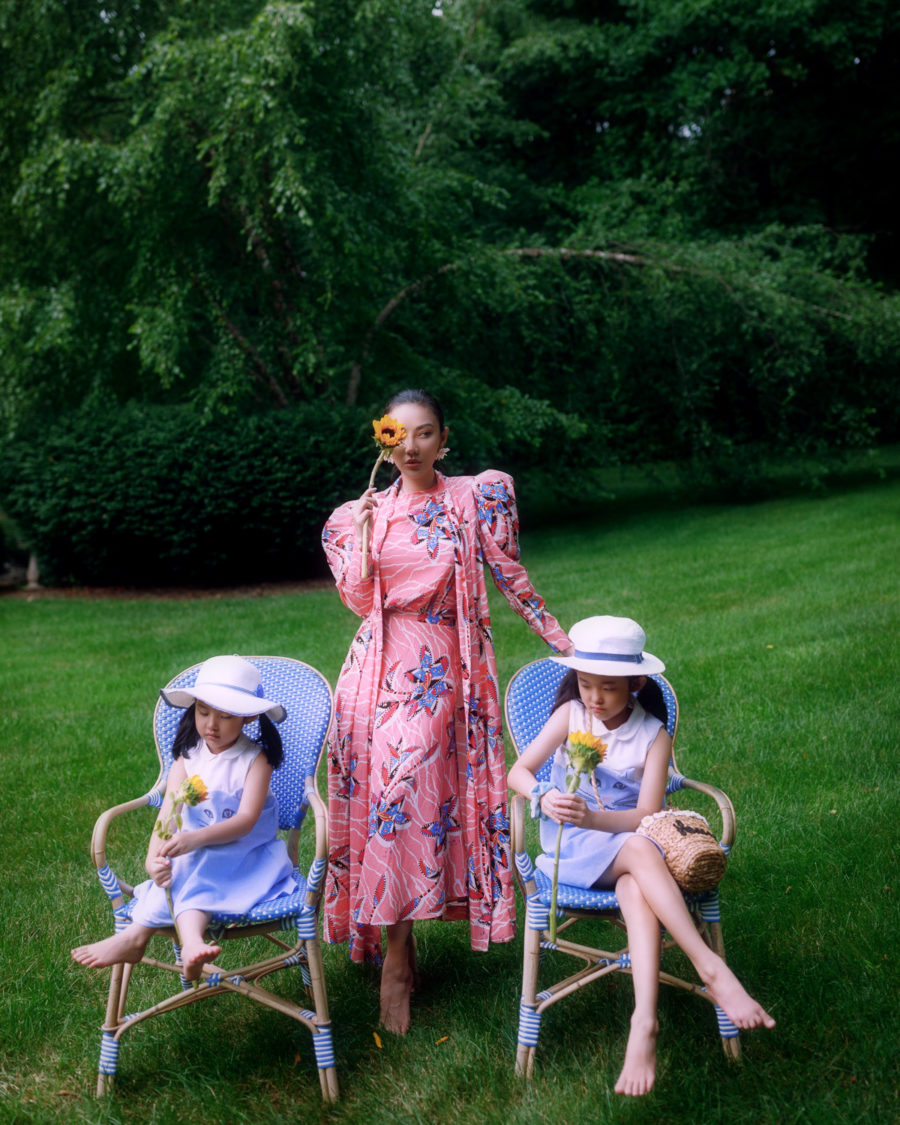 I speak from experience when I say that mothers are truly the modern day heroes. With two young ones at home and a full time career, it feels like I am constantly being pulled in a million directions – as a matter of fact, most days I am! But I know this goes beyond just my own household. I think of my own mother and all she sacrificed to raise me and all she continues to do to help my family out. This, among many other reasons, are why all mothers should be treated on their special day! The holiday is approaching so be sure to act now so you can give something special for your mother, grandmother, aunt or friend. Not sure where to begin? I did some shopping for you and put together a list of perfect Mother's Day gifts every mom will appreciate!
…

…

Calm Club Package

This care package has all you need for any mother to wind down a long day with. It contains a chic mug for her tea of choice, candle, eye mask, wool socks and even a mindfulness puzzle. The perfect gift for those moms who are constantly moving!
…
Vinglacé Wine Chiller

A koozie for your entire wine bottle? Yes, please! All moms deserve to wind down with a glass of white at the turn of the evening. Make sure it stays cool and crisp with this innovative wine chiller that keeps the whole bottle cold for hours.
…
Colorful Cardi

The perfect cardigan does exist… This stunning, colorful duster knit from Anthropologie is gorgeous and would be a perfect Mother's Day Gift! The mix of bright and muted colors makes it so fun and easy to throw over any summer look.
…
Ceramic Vase

The tried and true Mother's Day Gift is certainly the always-pleasing bouquet of flowers. This year, style some of her favorite blooms into a decorative vase that she can keep around the house as a chic decor piece. I love this minimal ceramic vessel that would look so chic perched on a shelf.
…
Customizable Straw Bag

Every mom needs a cute grab-and-go handbag for any occasion. Farmer's market run? Brunch Date? Day at the park? This customizable tote from Etsy is the epitome of chic everyday wear and they are spot on for the summer season! The lettering comes in a variety of color options but I find that black or white are the most timeless.
…
Recipe Binder

I often equate food with love, happiness and family. If your mom is quite the chef like mine, she probably has so many passed down recipes… I've always wished my mom kept better tabs on her dishes which is why I love the idea of gifting this recipe binder. It's such a precious gift that can continue to be gifted to each passing generation!
…
Succulent Subscription Box

Feed your favorite mom's plant addiction with this succulent subscription box you can order via Amazon! Each month she will get one variant of a succulent delivered right to her door. The species changes each month so she will constantly receive a new kind!
…
Custom Frame

Instead of gifting a generic candle or a coffee table book again this year, why not do something out of the box – like a custom frame – or gallery wall? Whether it's a portrait of the grandkids, your mother when she was young, or a print from your travels, it'll live on for years.
…
Vegetable Slicer

This miracle kitchen device is the upgraded kitchen mandolin we all need. The traditional style can be quite dangerous and tedious, whereas this version allows you to just push and slice your veggies in a quick, safe and efficient way. This is going to save loads of time when it comes to prepping meals!
…
Sephora Cooling Globes

There is nothing more luxurious than unique skincare tools to end the day with. These cooling globes do just about everything you need – reducing puffiness, redness, massaging the face, and soothing the skin. It minimizes "hot skin" and is a great tool anyone can incorporate into their routine at any age for preventative care!
…
What perfect Mother's Day gifts are you giving this year?