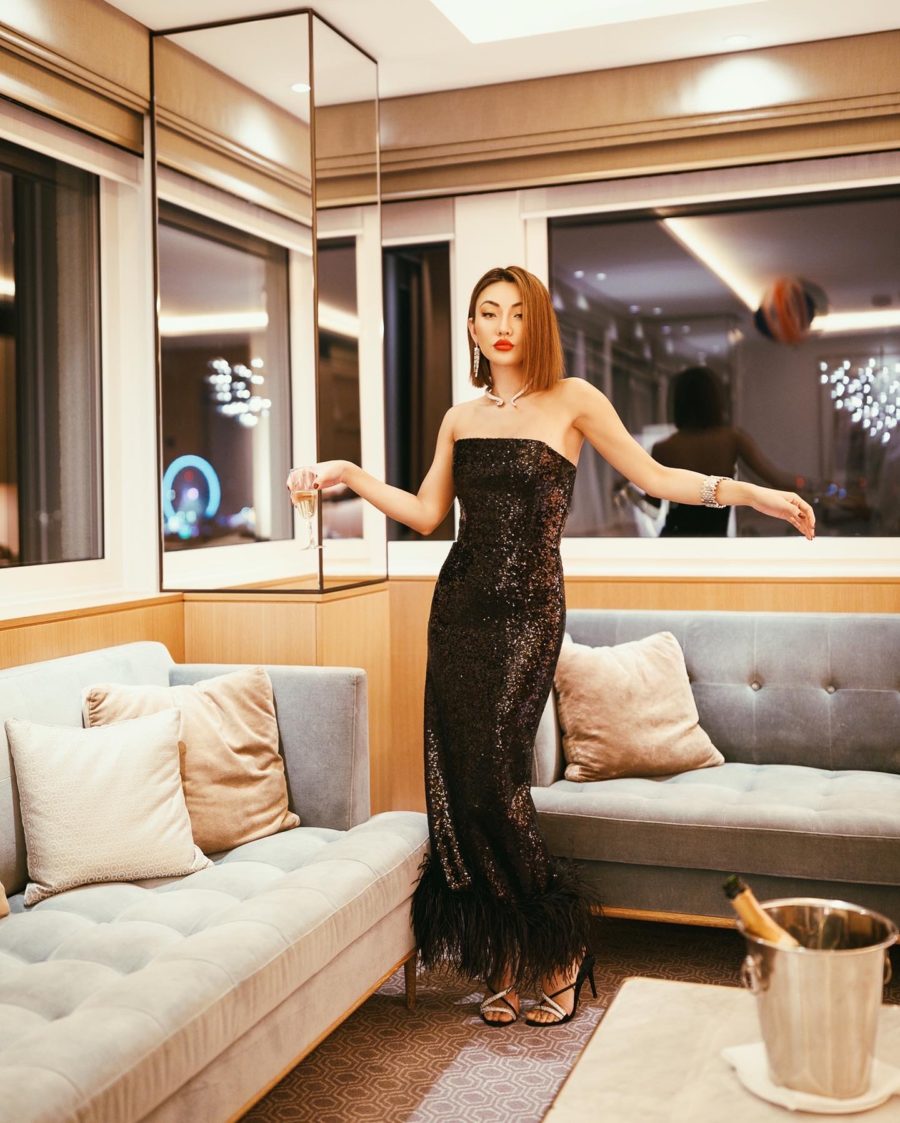 16Arlington Sequin Dress (Similar & Affordable) | Swarovski Jewelry (Similar earrings, necklace, and bracelet) | Giuseppe Zanotti Heels
A
lthough, I firmly believe that love should be celebrated everyday of the year, but Valentine's Day is one of my favorite holidays because it gives you an excuse to do something special with your significant other that you otherwise would have shrugged off. So whether you have a
weekend staycation
planned or a small, intimate dinner, you should definitely take advantage of the opportunity to dress up and wear something fitting for the occasion. Here are some sexy but chic Valentine's Day outfits that'll set the mood.
…

…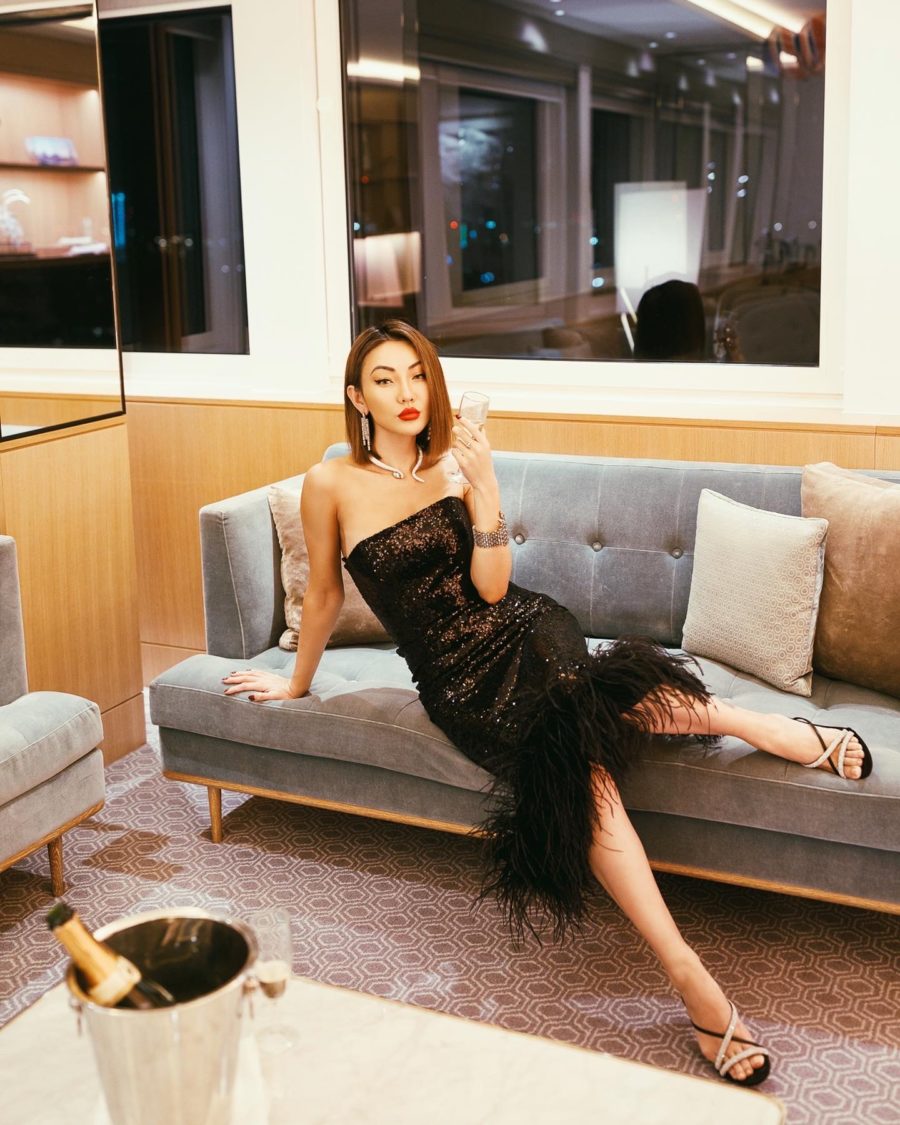 Sequin Cocktail Dress
It's not everyday that you can get away with throwing on a sparkly number, so if you and your S.O. plan on doing it big, this is the perfect excuse to go all out and get dolled up! Cocktail dresses are always a classic, timeless choice for any sort of nighttime adventure. However, a sequin cocktail dress takes that look to the next level. Layer on a longline coat and your favorite pair of strappy heels for an old Hollywood inspired look that is sure to impress your boo.
…

…
Dressed Up Denim With Puff Sleeves
Okay, so you don't have plans to bar hop or go to the club on Valentine's Day… That's ok, you can wear something more on the casual side! For those low-key dates, you can never go wrong with dressing up your most flattering pair of denim. In order to do so, you'll want to opt for a feminine, trendy blouse with puff sleeves, embellishments, or fun cutouts. From there, you can add jewelry and stilettos to complete the look.
…

…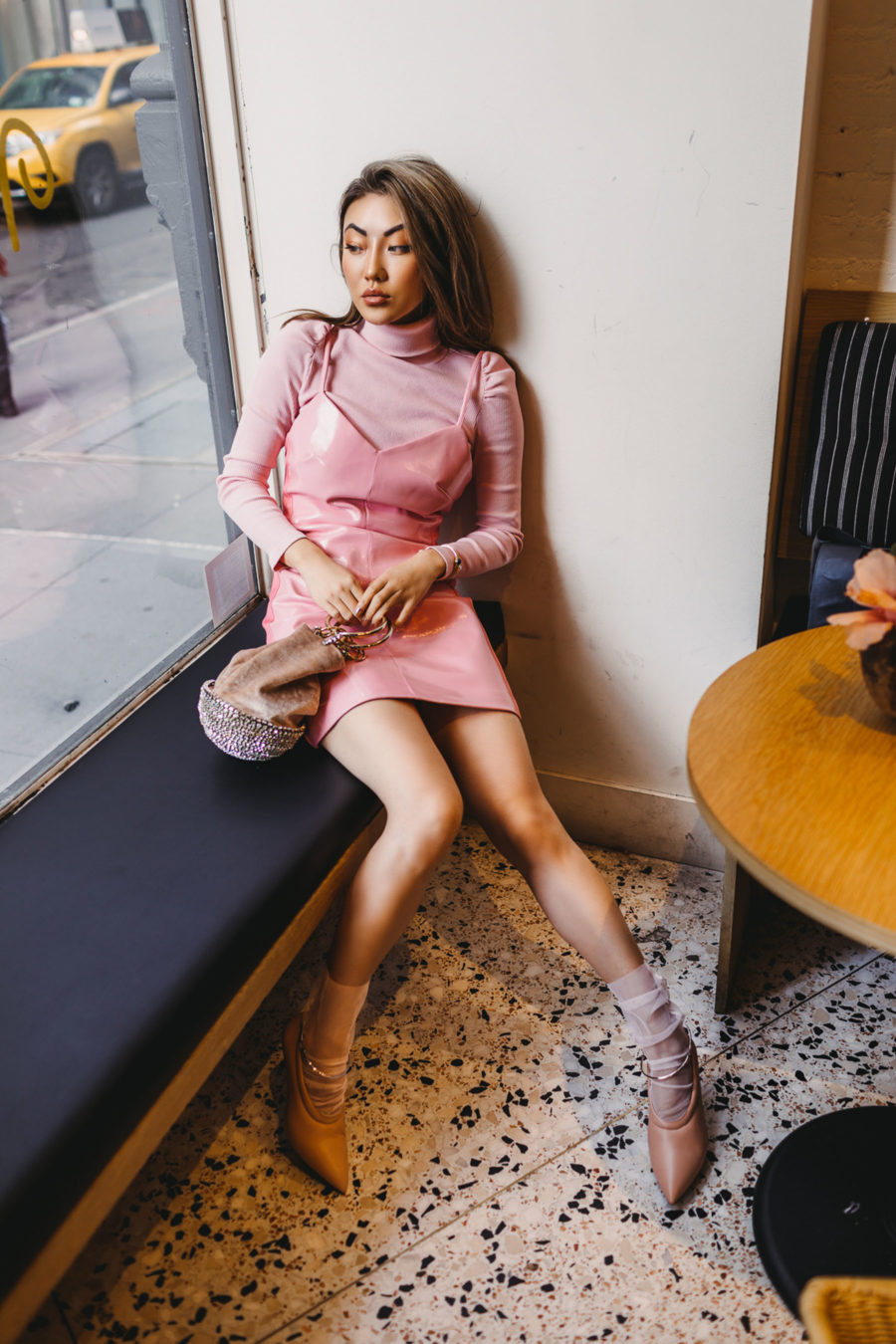 Baby Pink
It is proven that the color we wear has an effect on our mood. To accentuate the lovey dovey feels, why not wear a color that represents your emotions. I absolutely love light shades of baby pink and it is even more fitting on Valentine's Day. Not only is it feminine, but it is also such a playful, flirtatious color. A cute baby pink dress is perfect for your dinner date! If you're not into the baby vibes, a blush slip dress looks way more grown up – or you can just go for a fluorescent jumpsuit!
…

…
Lace, Velvet, or Satin
Nothing screams "I love you"more than rich, luxurious textures. Lace, velvet, and satin fabrications are best known for their romantic flair, making it a no brainer option for February 14th. Whether you wear one of them as a layering tool or the centerpiece of your outfit, it always look dreamy and sultry. And you bet your S.O. won't be able to take their eyes off of you!
…

…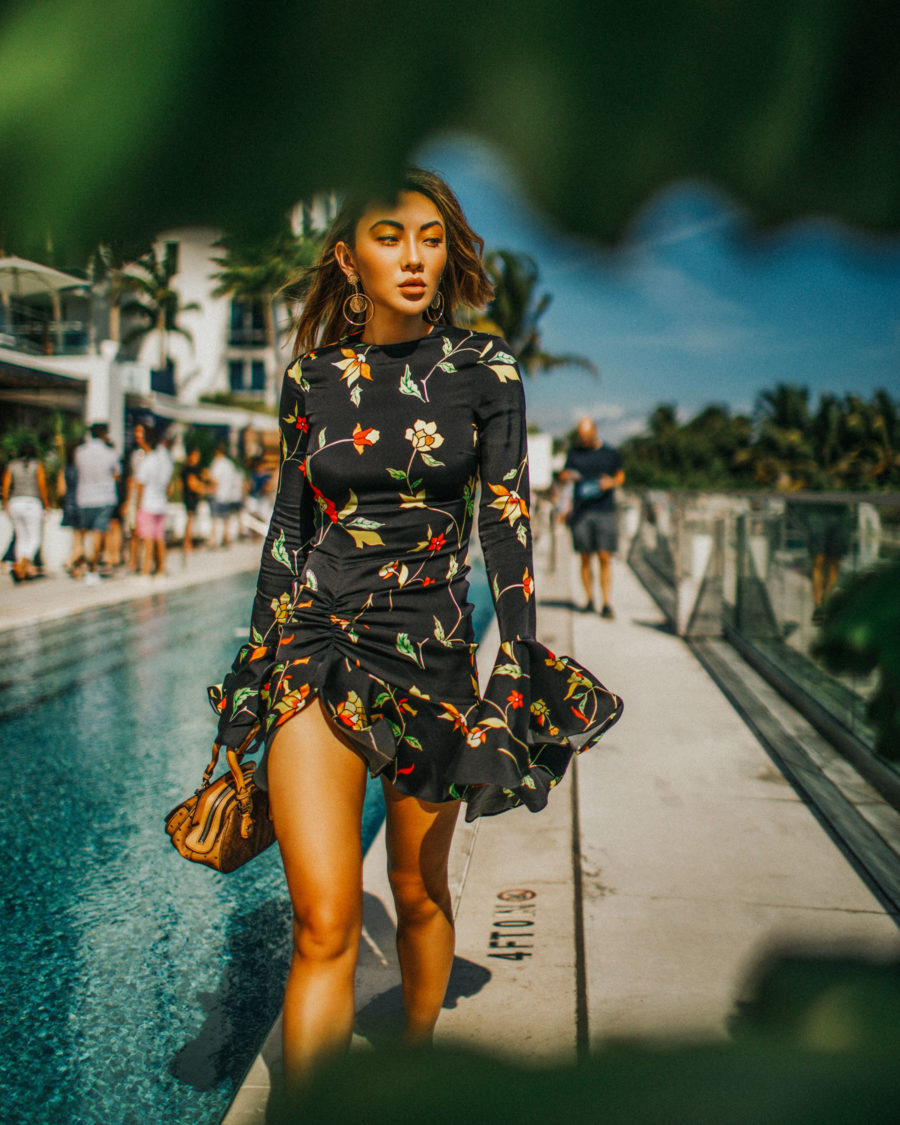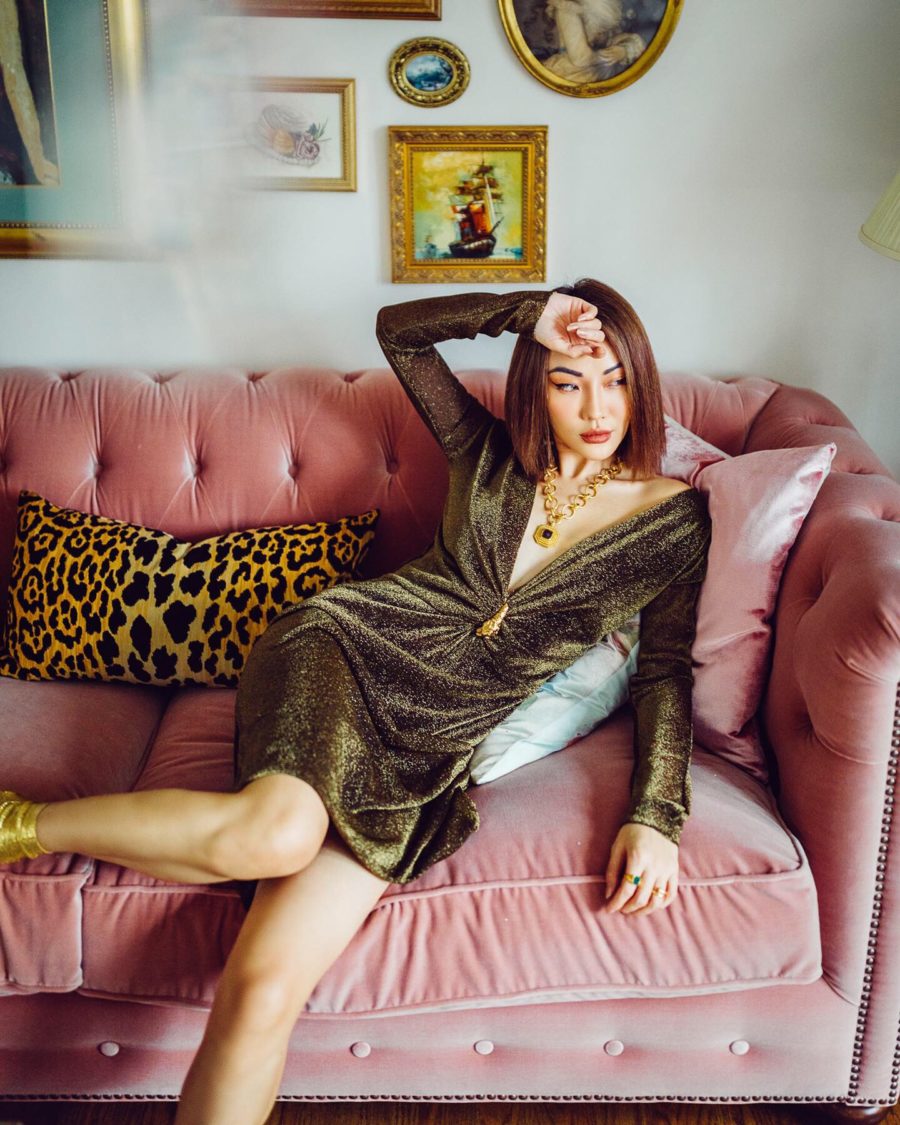 Romantic Florals
There are certain prints and patterns that evoke a sense of love and adoration – and romantic florals are at the top of the list. I would say this print is defined by florals that are more delicate and often have a lighter color palette. Incorporate this trend into your look with chiffon dresses or flouncy blouses – you can even wear a 3D rose design to channel maximum romance.
…

…
Vintage Vibes
Lastly, you can rock an '80s-inspired frock and pair it with colored tights. And unless you're a mix master, keep your accessories simple, i.e. black kitten heels, minimal handbag, etc. In case you didn't know, some of the season's top vintage trends include strong shoulders, neon colors, psychedelic florals, exaggerated collars, and polka dots. Shop my picks below now and wear them on repeat after Valentine's Day.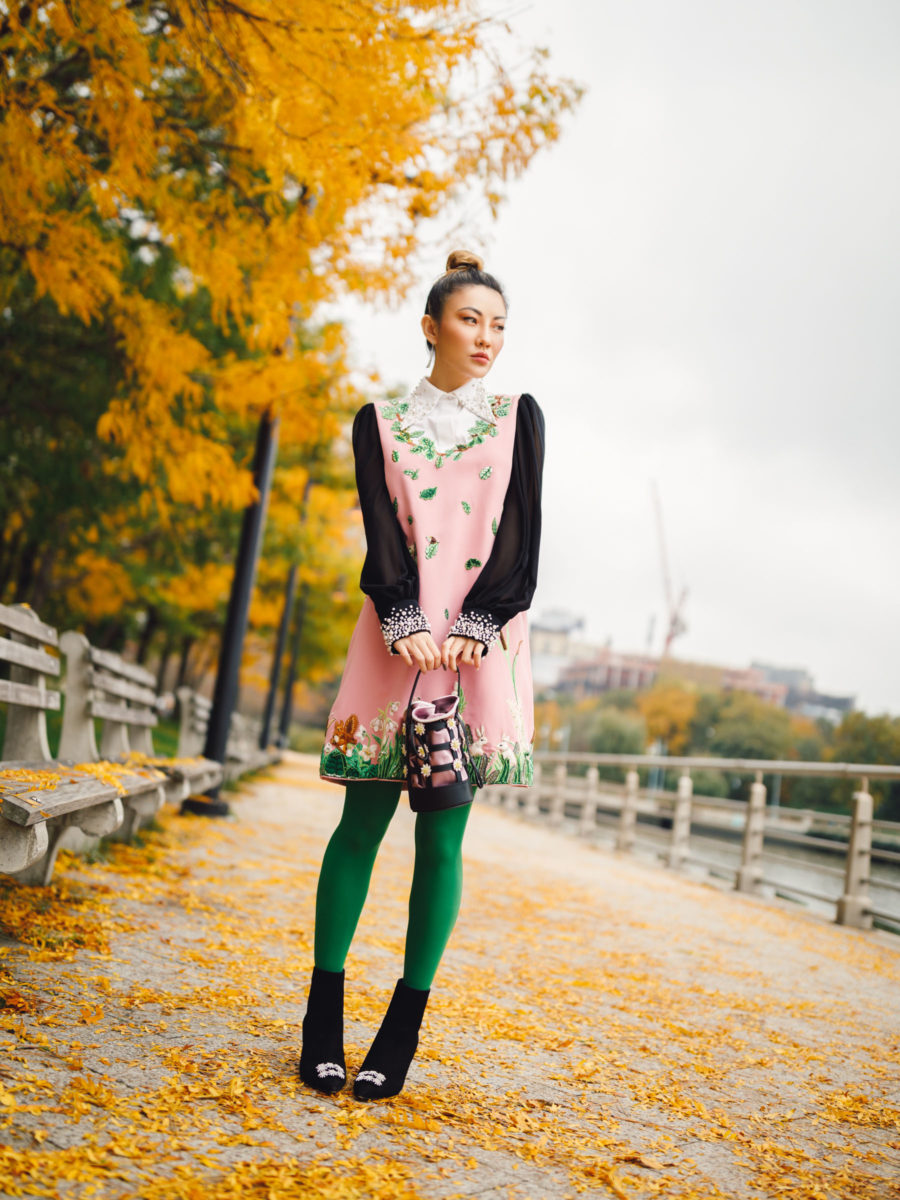 …

…
What Valentine's Day outfits will you be rocking this year?