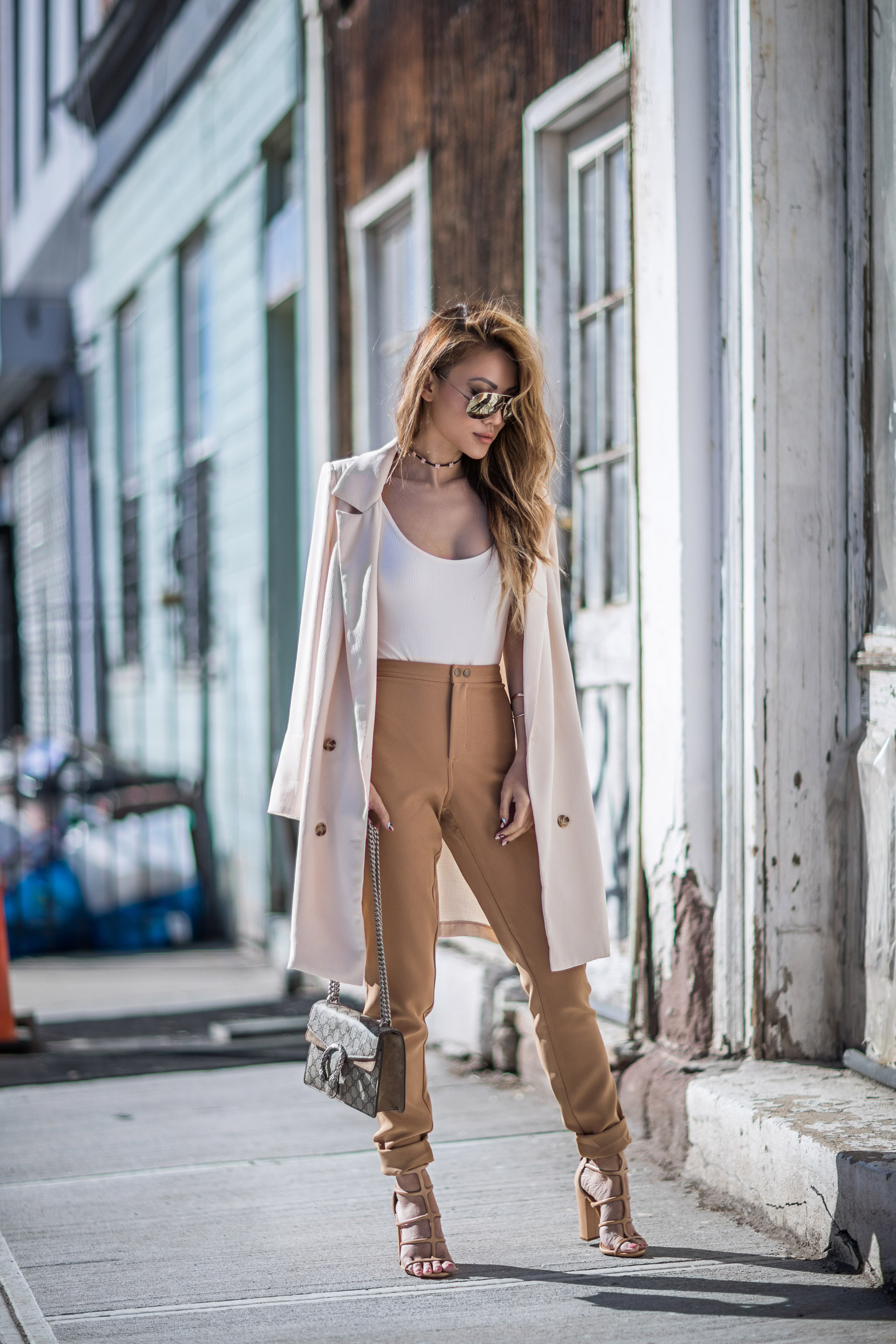 L
ooking expensive doesn't always have to be expensive. While it may seem like I'm often prancing around in designer pieces, I do wear a lot of high-street and affordable things as well – for instance,
Nasty Gal
,
Express
, and
H&M
 to name a few favorites. It's all about the high and low mix. As quickly as trends come and go, I'm always on the prowl for special garments that will elevate me and make me look like a million bucks year-round. So, I'll be sharing my favorite pieces that will make you look expensive – and they're all under $150!
…

…
I have a pretty solid base of classics and trend-wear, but since we talk so much about trends lately, let's get back to basics…
S

ilk or Satin Top

Silk and satin are both materials that intrinsically look elegant and lavish. Luckily, today's slinky satin trends make make it so much easier to find a silk-blend button-down, a satin cami, or a ruffle silk blouse. Even if what you're wearing is just a hybrid, the glossy fabric suits everyone! It's perfect for business situations where you want to exude authority and success.

…

…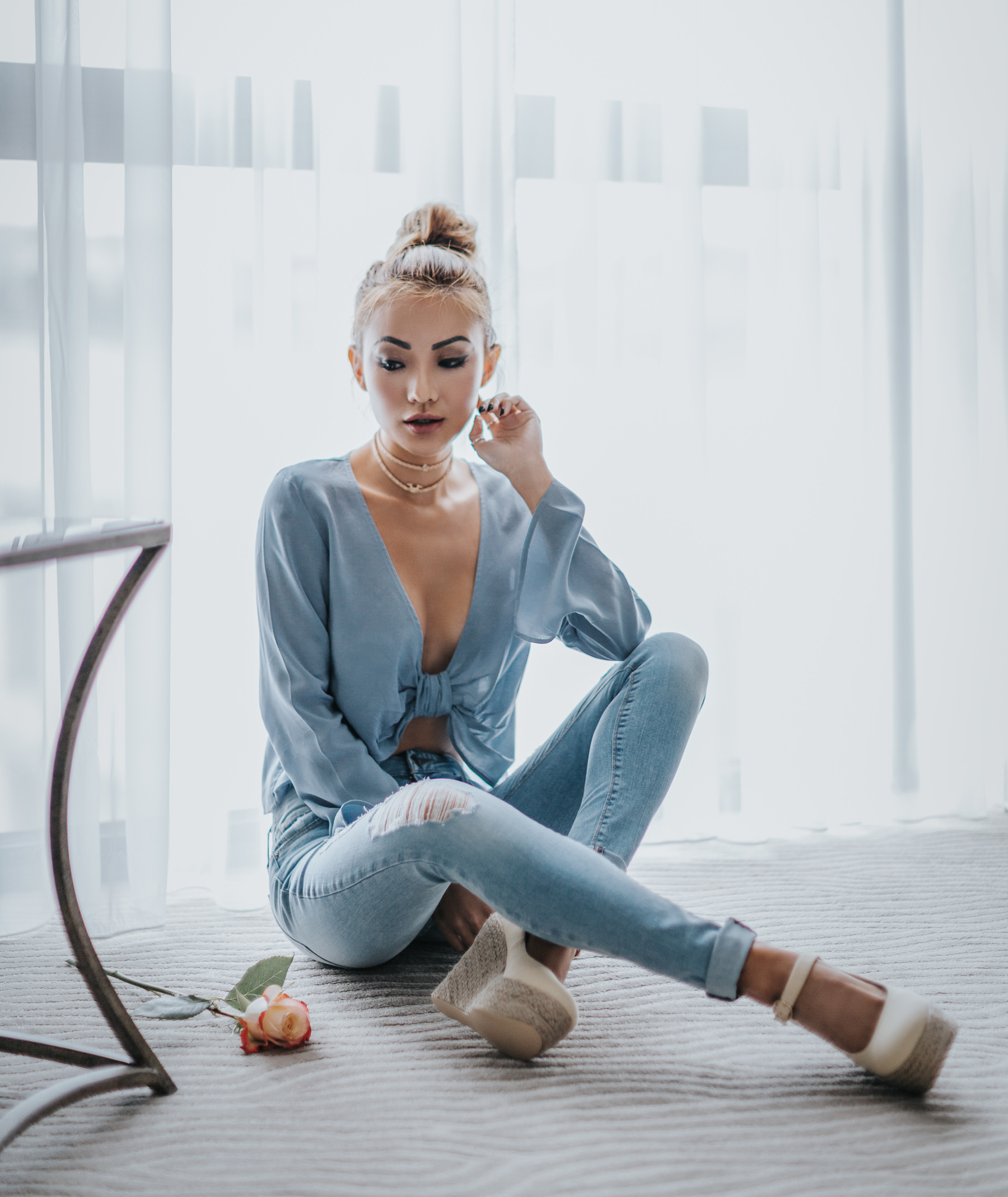 S

tructured Blazer

Blazers speak business even if you're not doing business. They add a polish touch to even the most casual pieces like boyfriend jeans, flared mini skirt, or leather pants. You can never have too many blazers from black to white or single buttons to double-breasted. You can opt for a long-line or a cropped blazer… No matter what your preference is, blazers are one of those pieces that will make you look expensive all the time.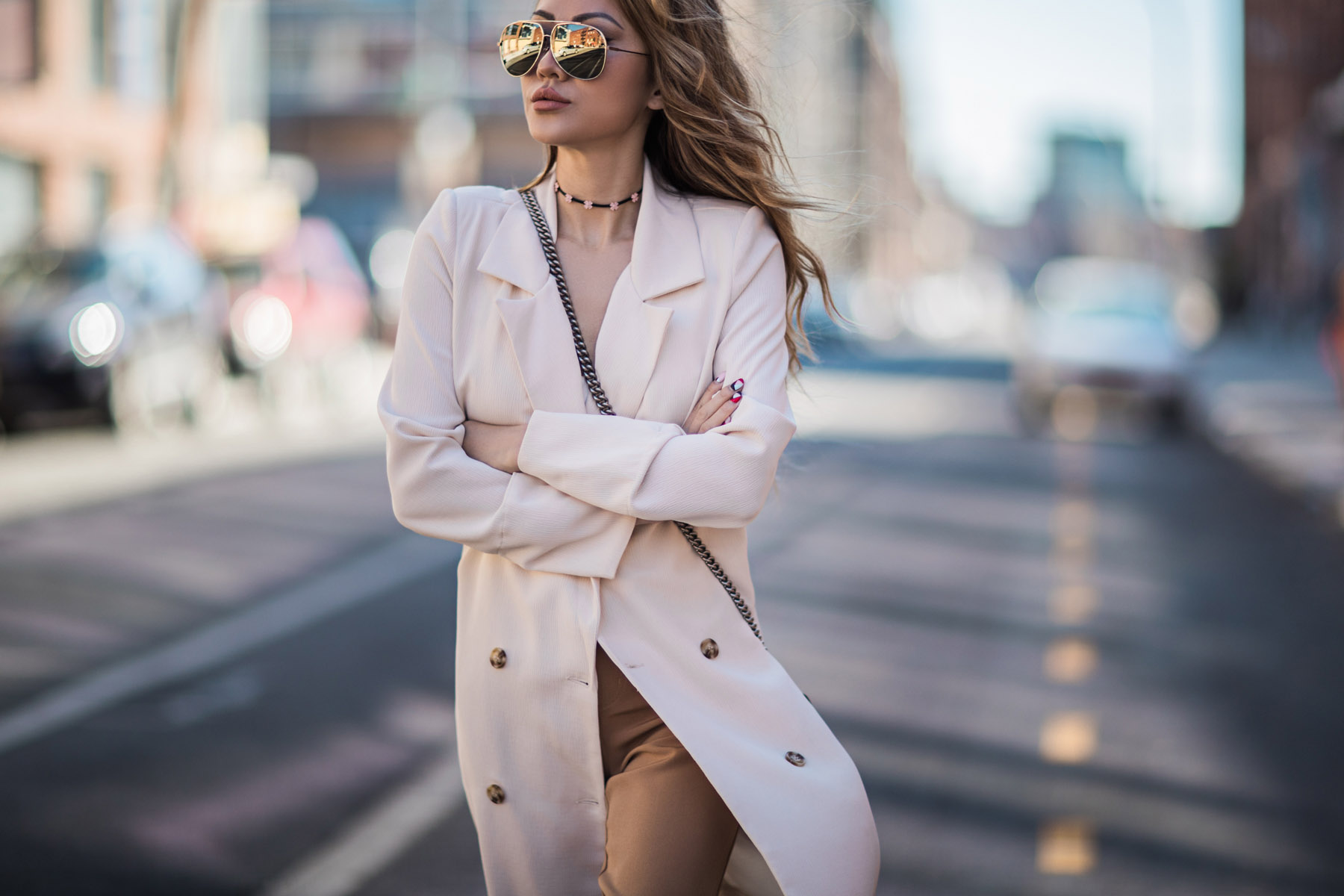 …

…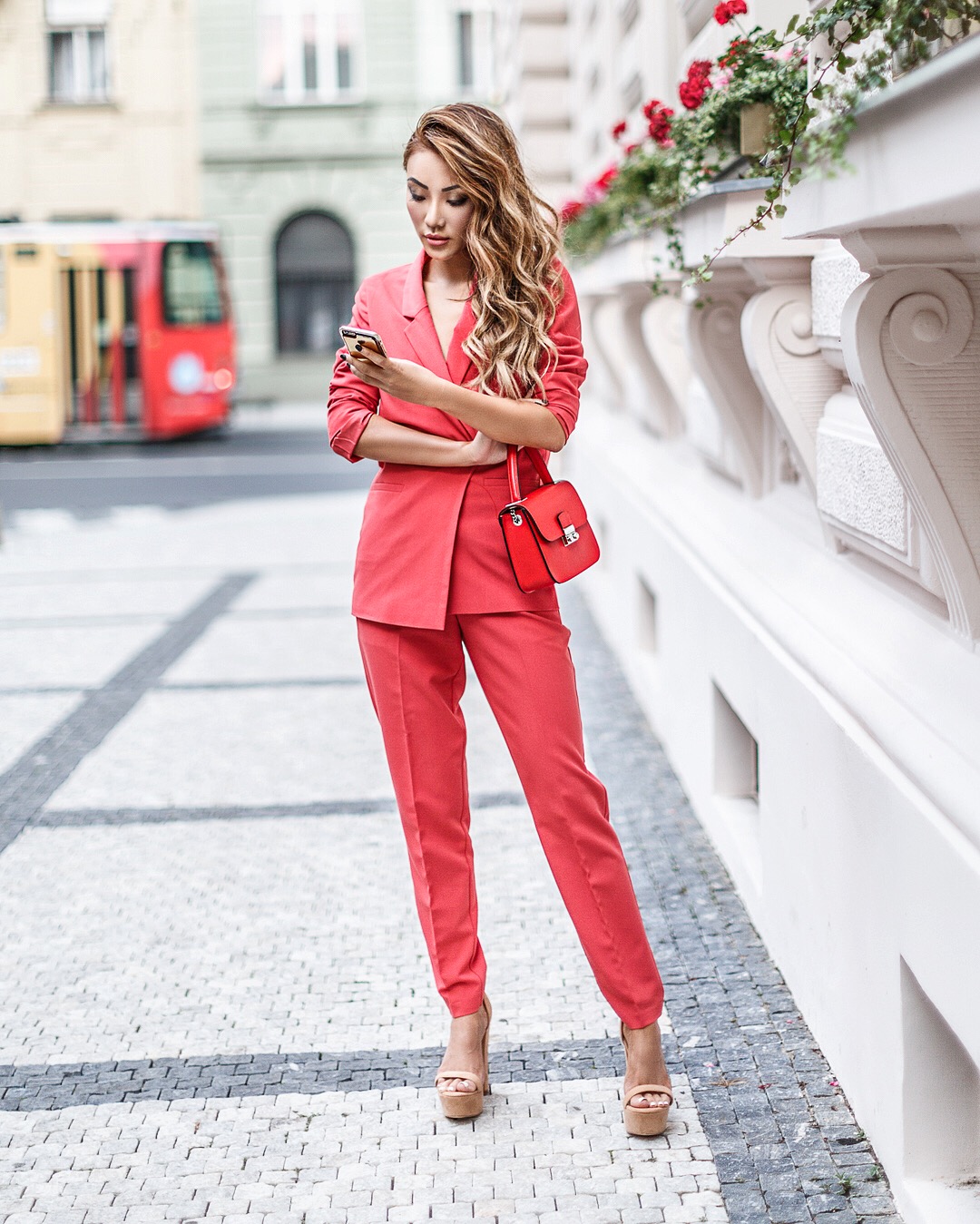 T

ailored Trousers

Tailored trousers that hug your body in the right places will elevate your look easily. Don't underestimate the details in a trouser though. The fit and crop are the most important factors to consider. You want one that cuts a few inches above the ankles or one that falls right below them. You can't go too long. The great thing about trousers is they can easily be tailored for your shape and height! Pick a cropped flare, a skinny pant, or a wide-leg trouser. They're all perfect additions to the wardrobe.

…

…
C

lassic Timepiece

While watches have become more of a fashion statement these days, they're still one of my favorite pieces that will make you look expensive – even if you're not using it to tell time. Watches add sophistication to any look without being too obvious , which is perfect because they serve as an accessory at the same time. Pick one with a unique band and a simple but distinct face.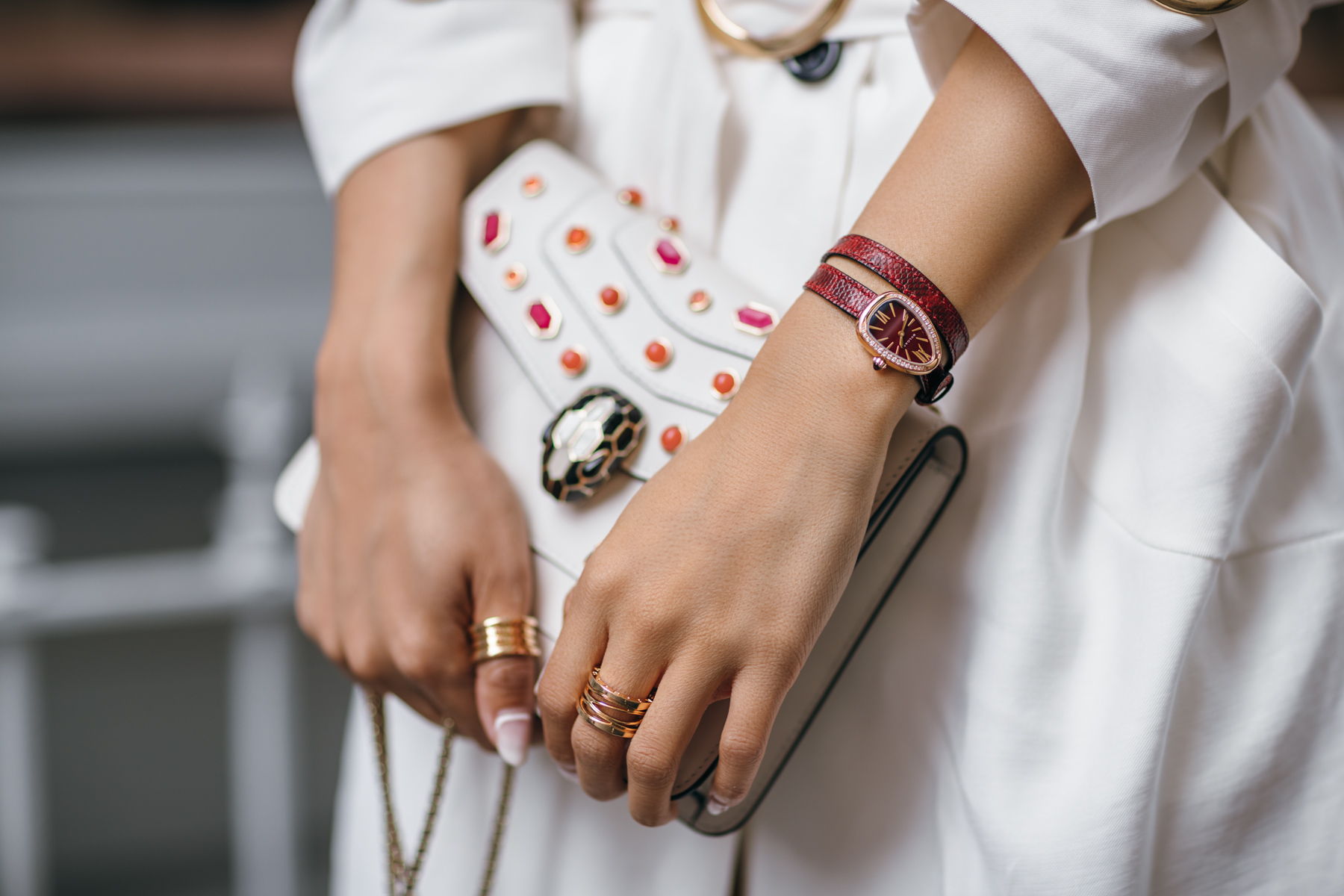 …

…
C

hain Bag

There's nothing that looks more expensive than a structured bag with a chain strap. They're timeless and such an embodiment of the classic Chanel bag that's #goals for every fashionista. Whether you're a micro-bag fanatic or a tote gal, you'll be able to find one with that exuberant chain strap.

…

…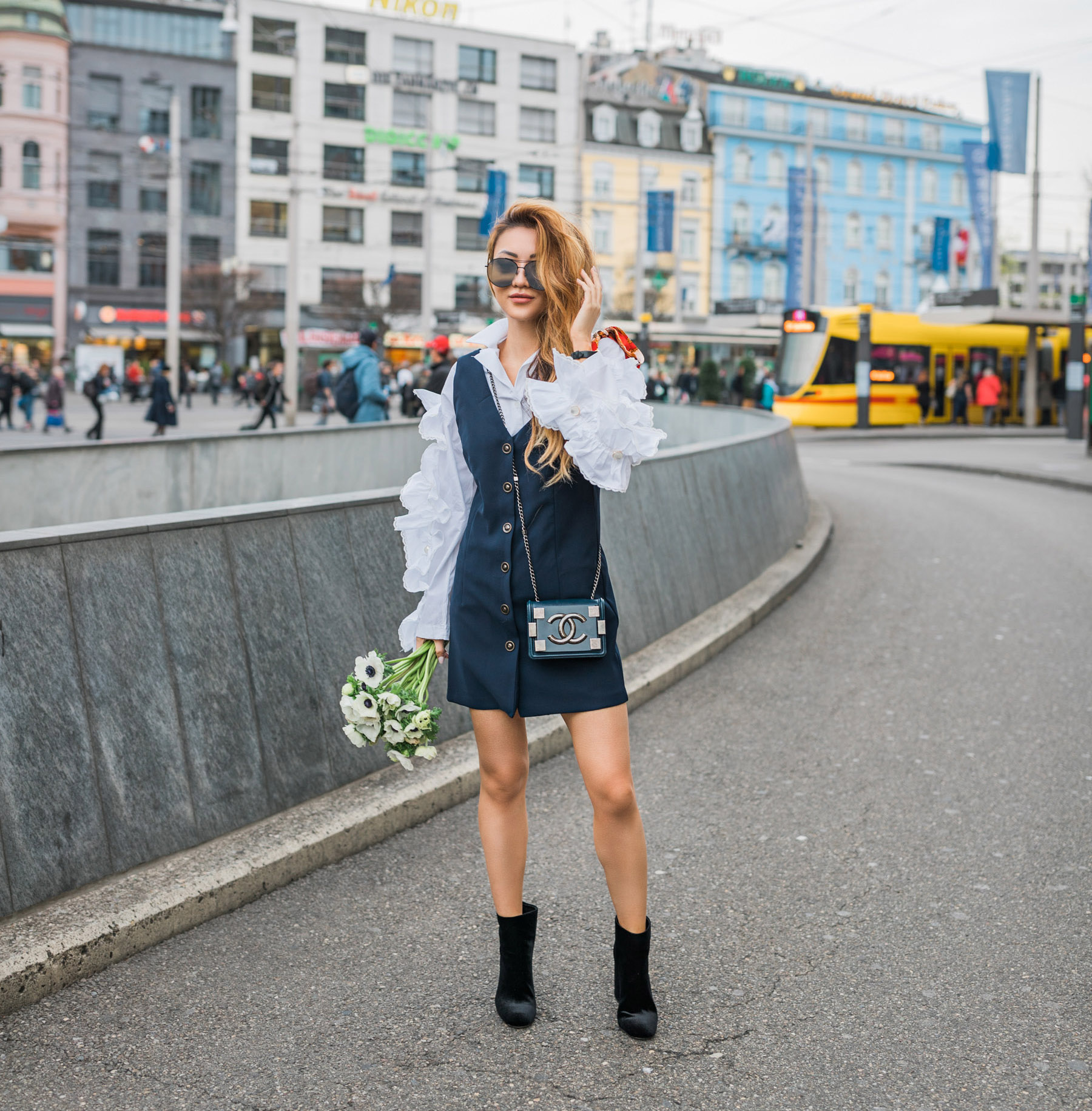 P

ointed Shoes

Pointed shoes always uplift any outfit. Whether you're into loafers, mules, booties, or pumps, you can be sure pointed shoes will give you an upscale vibe. They're also versatile – and look great with anything, so you take take them from weekend to office or an occasional day in to a night out. A perfect investment in my opinion!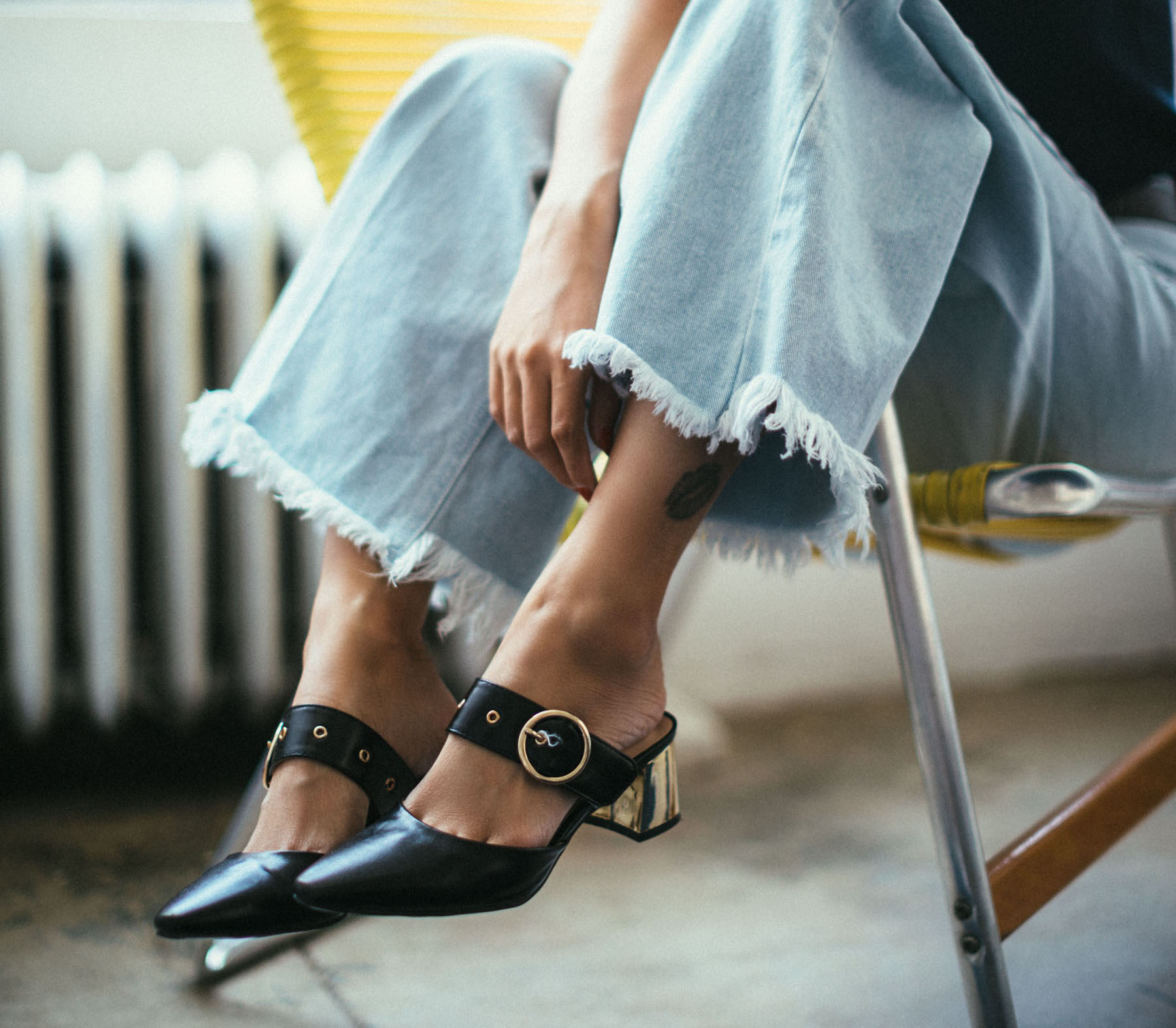 …

…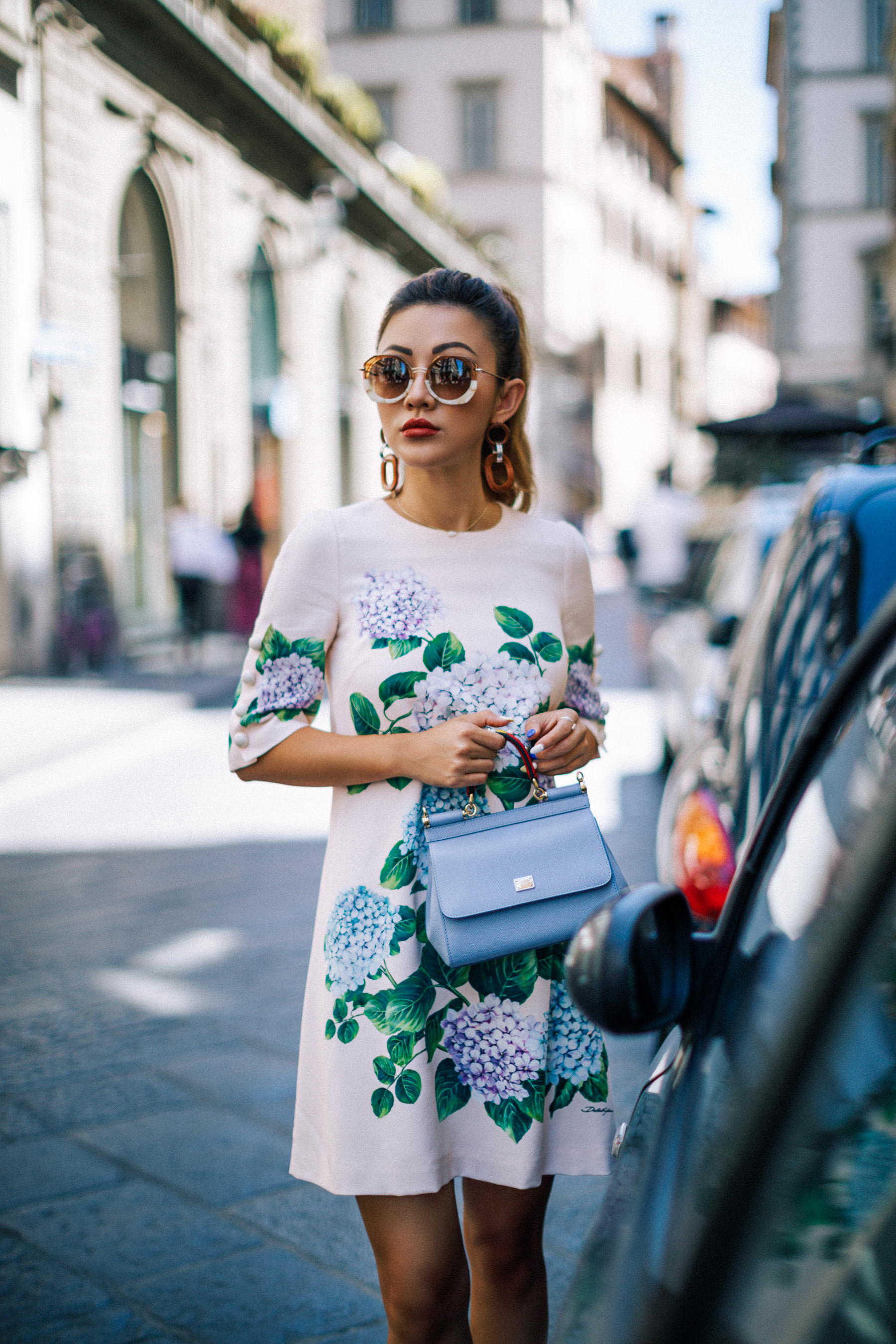 S

unglasses

Sunglasses are one of my favorite accessories and you probably notice that I wear them with everything. Sunglasses fall into pieces will make you look expensive because they make you feel mysterious yet seemingly collected. The more mysterious you are, the more powerful you seem. If you pay attention to pop culture, you'll notice that celebrities almost always wear sunglasses when out and about. So, pick a cat-eye, a round pair, or one with mirrored lenses! There are so many great inexpensive ones out there.

…

…
What pieces will you be shopping to look more expensive?