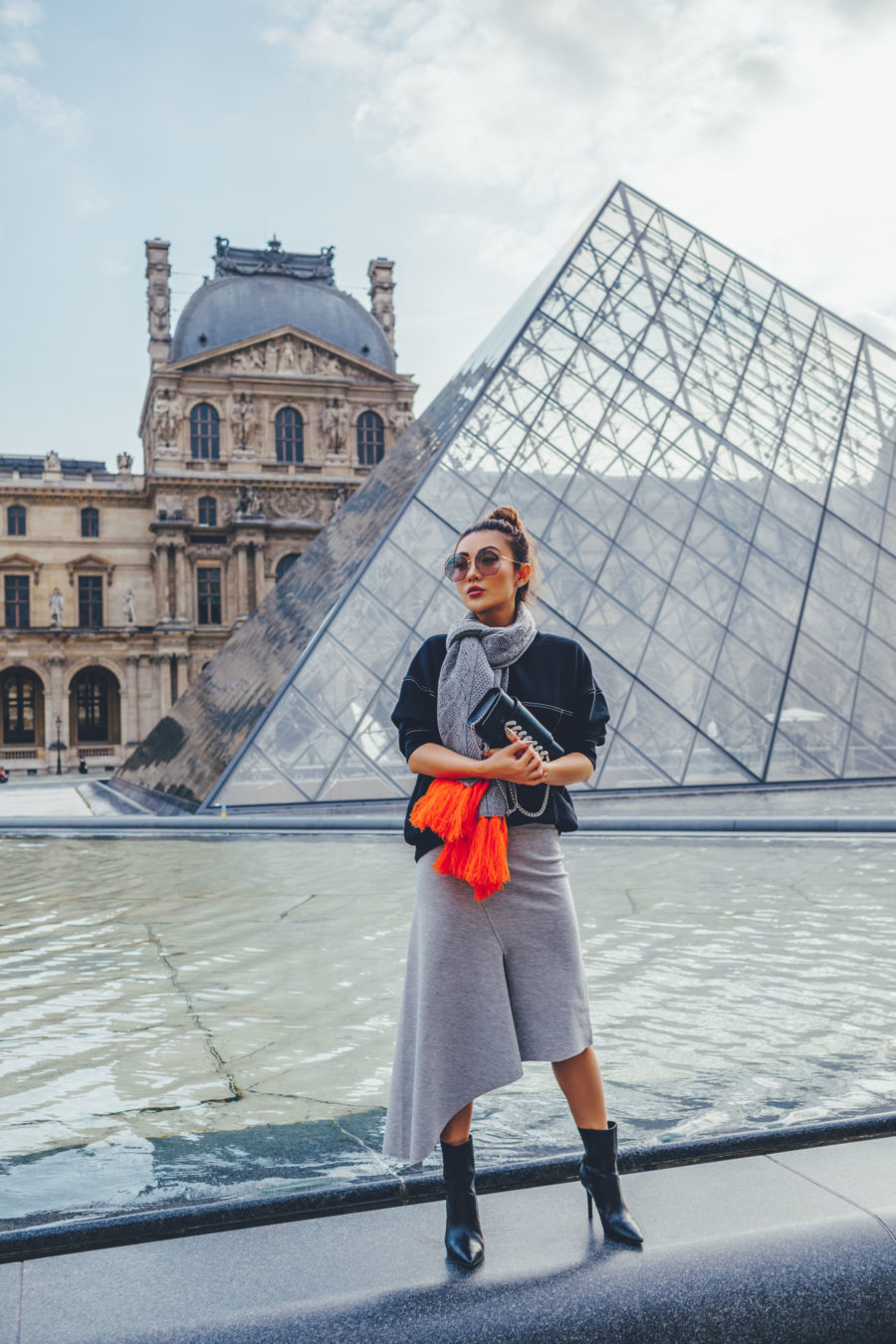 Scarf: Chinti & Parker | Sweater: (similar here) | Skirt: Topshop | Shoes: (similar here) | Bag: Givenchy | Sunglass: Chloe
T
here's something magical and special about the energy in Paris, especially during PFW. Every time that I'm back here during this occasion, I become so engaged and inspired by the city all over again. My first day of Paris was a lot of settling in, so I made sure to sneak in a few touristy things to do before the Anrealage SS18 runway show.
…

…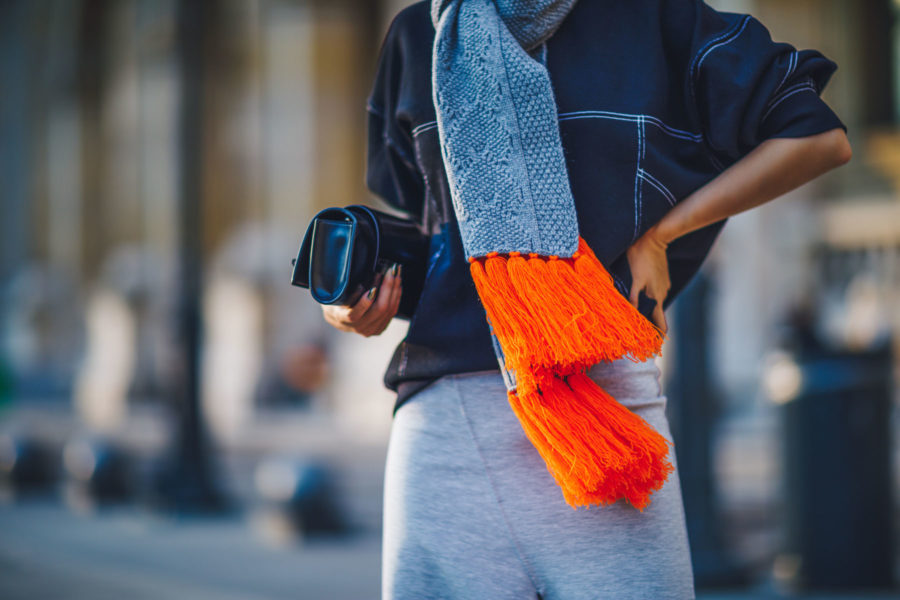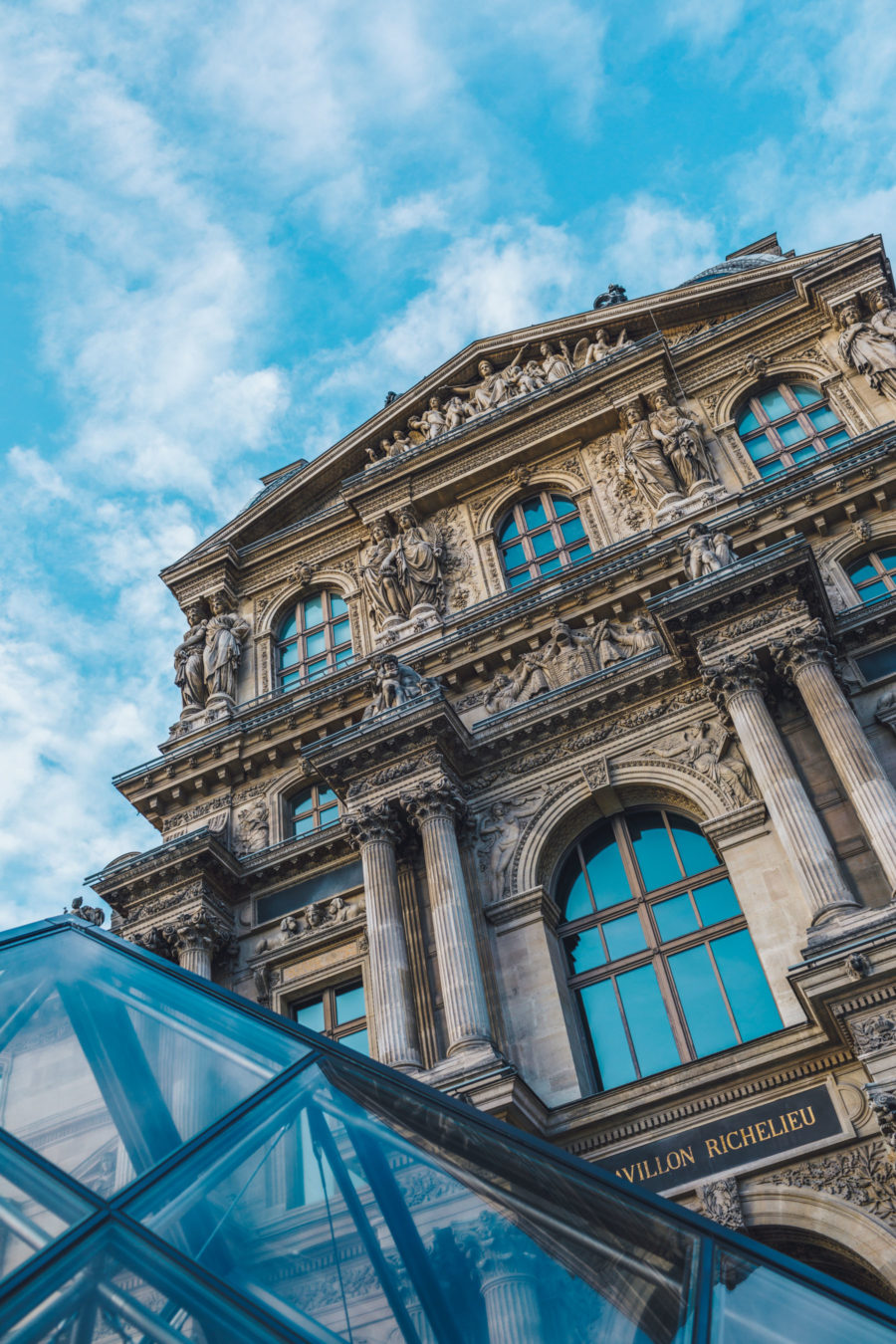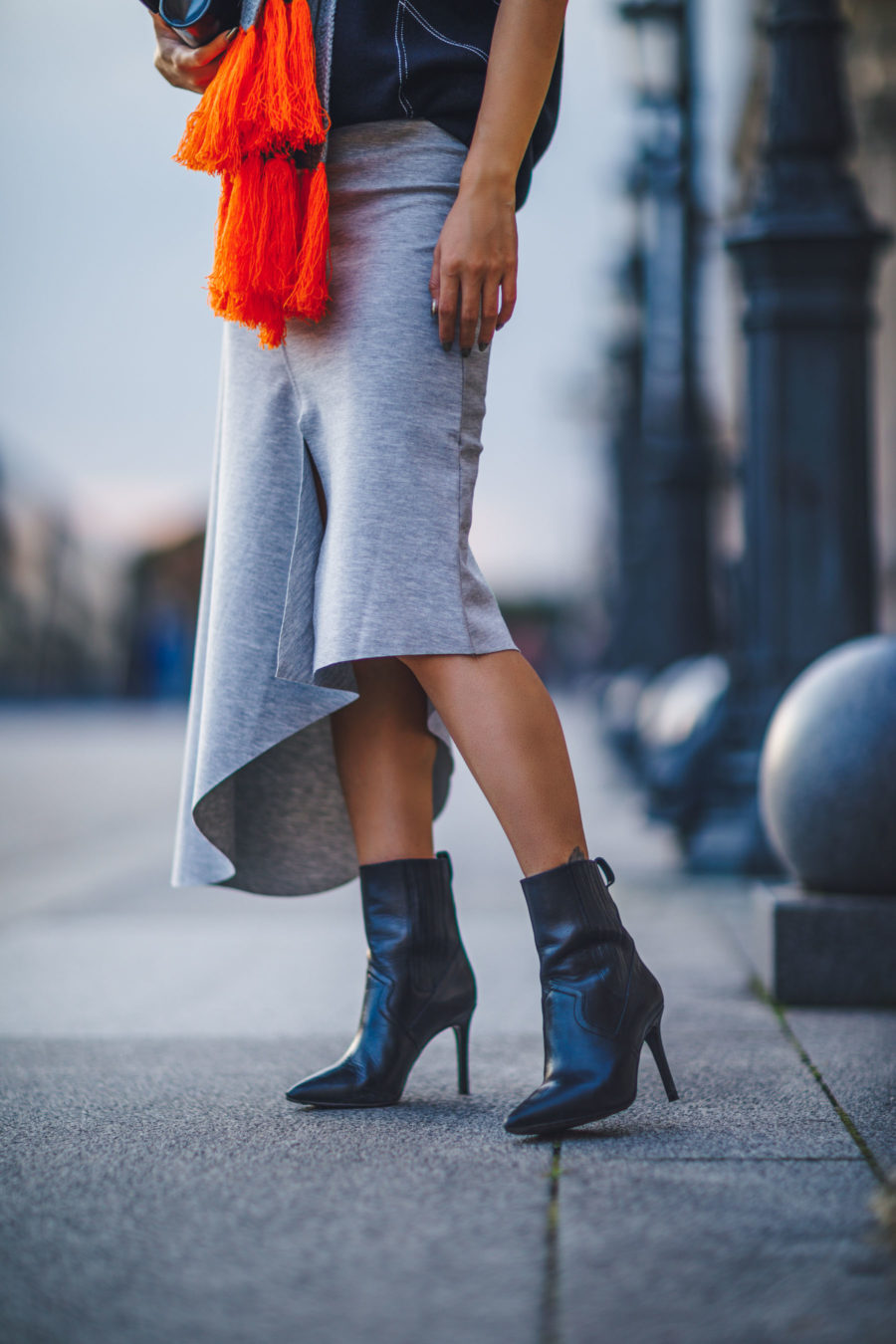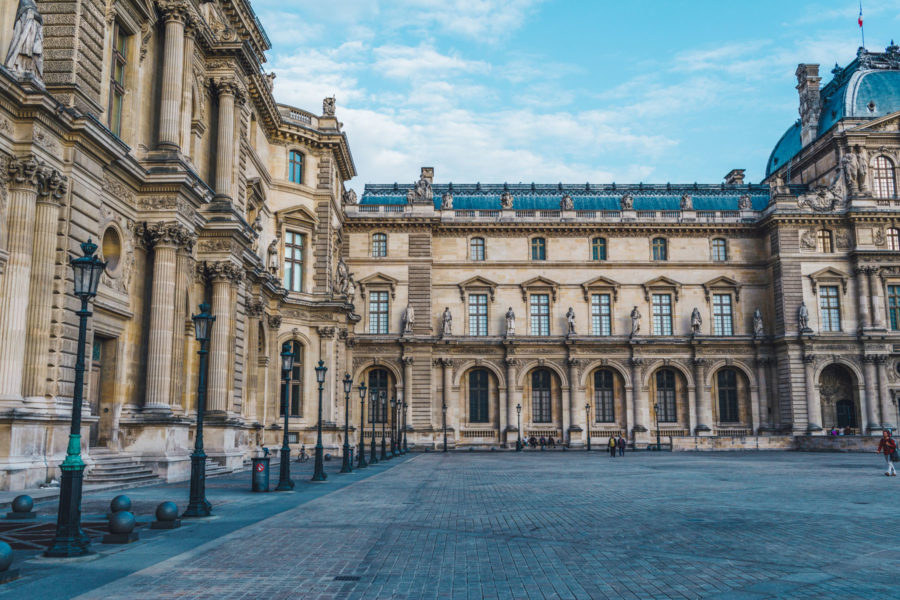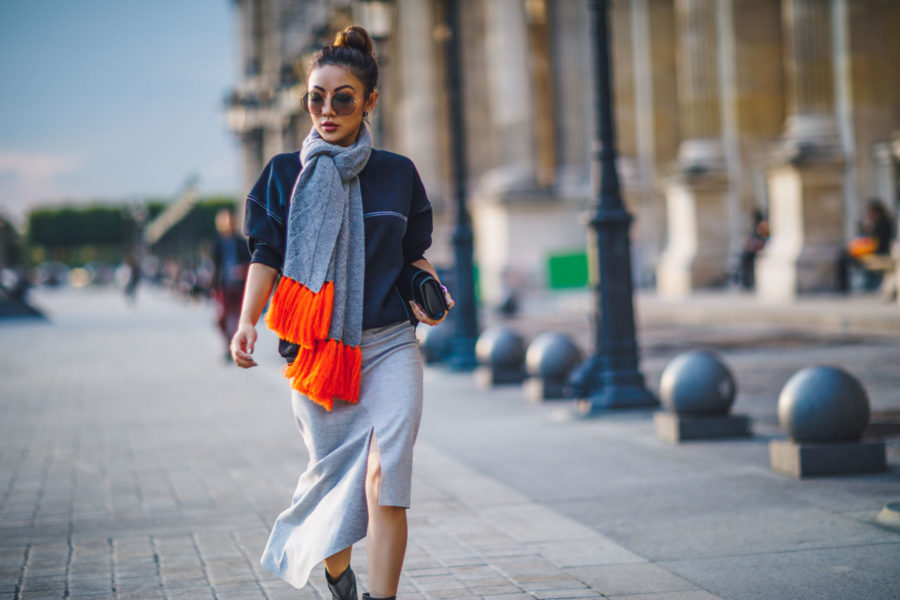 There's just something special about fashion in Paris.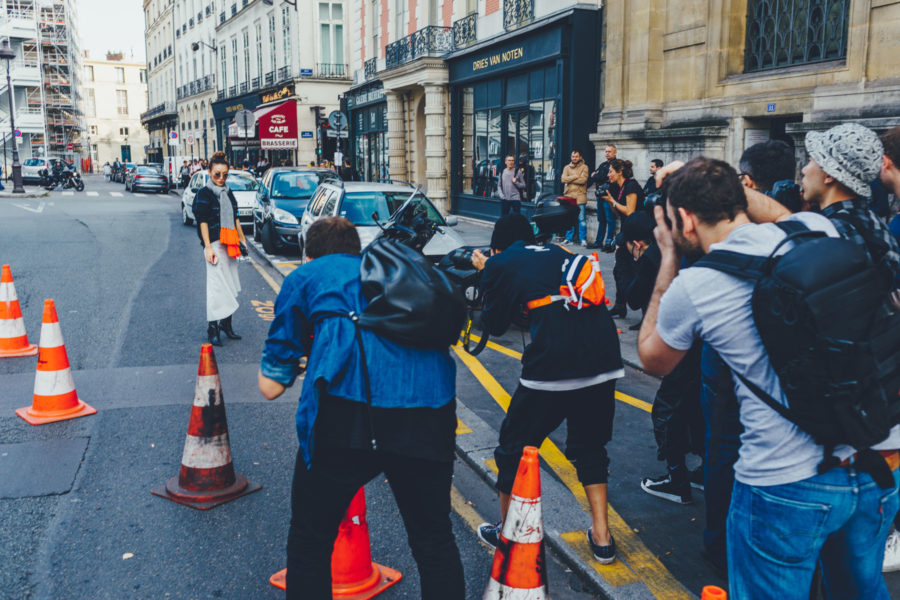 …
Anrealage SS18 Runway Show
Of all the fashion weeks taking place around the world, Paris Fashion Week is probably one of my most favorites because of the endless stream of inspiration. The designers in here not only show you what's normal or "cool" but they will also catch you off guards with out of this world color combinations, and very unconventional but thought-provoking pieces.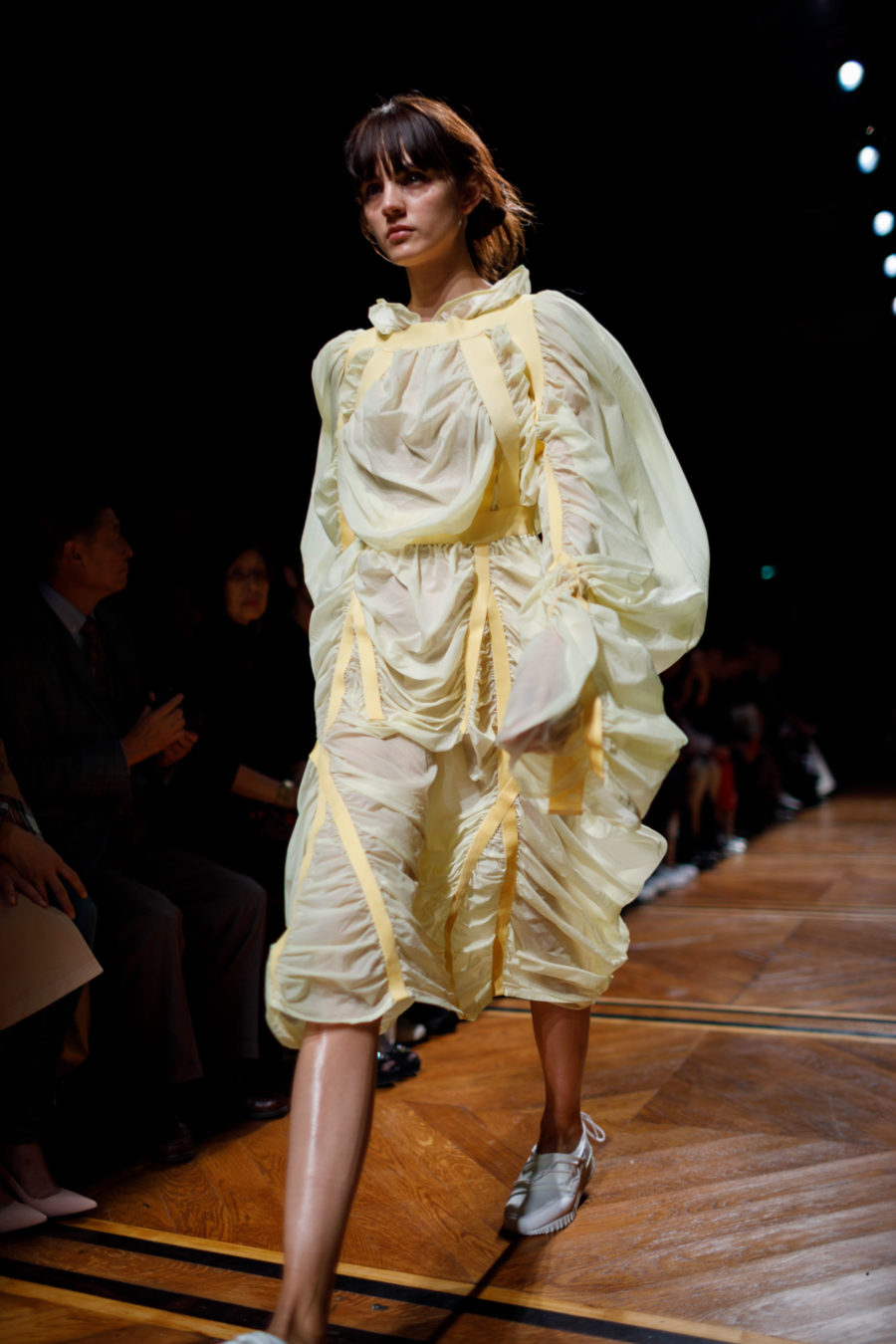 Anrealage was my first show this season, and I was already blown away by the different combinations of textures and materials that made up many of the pieces. If this is what's setting the pace for this season, then I can't wait.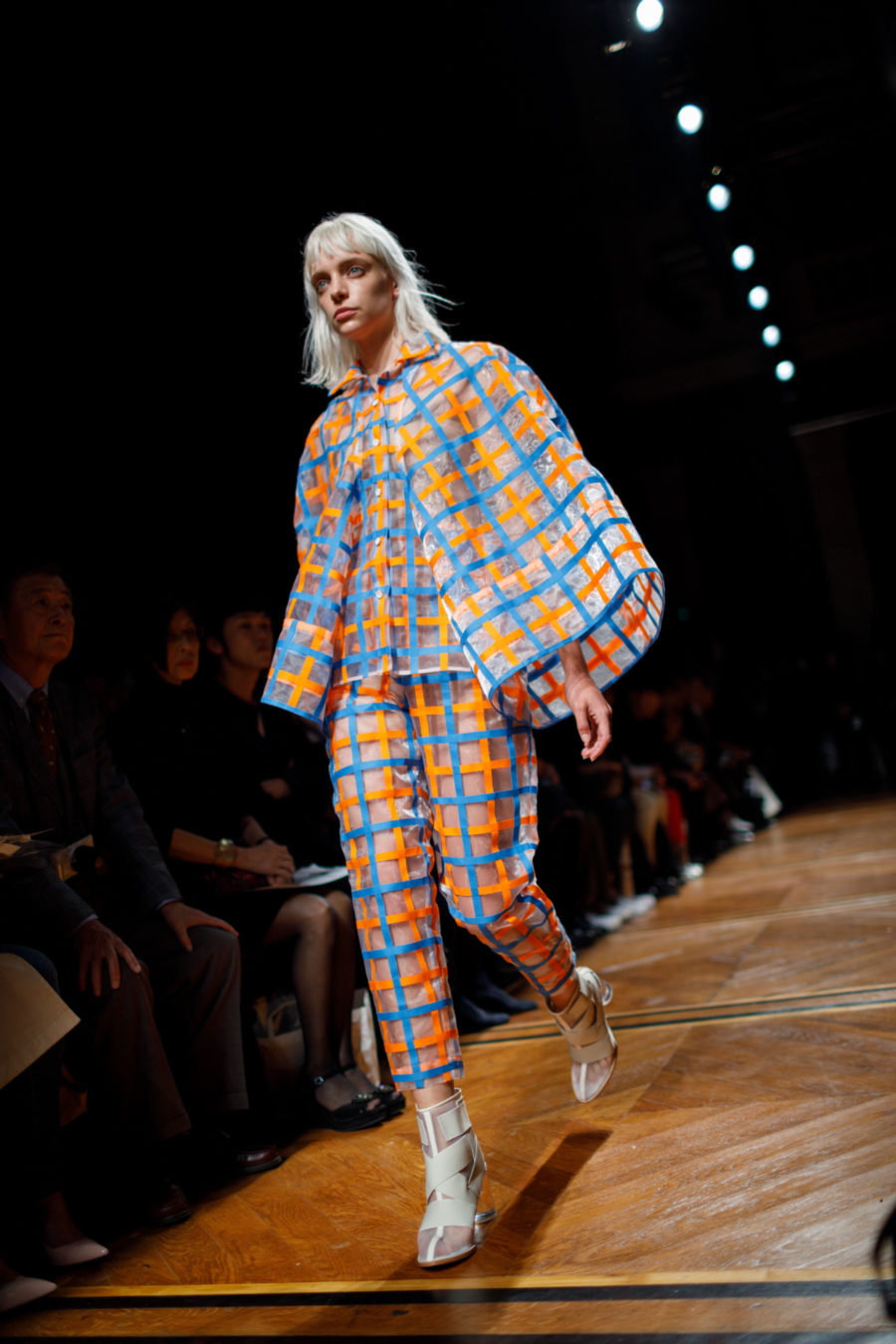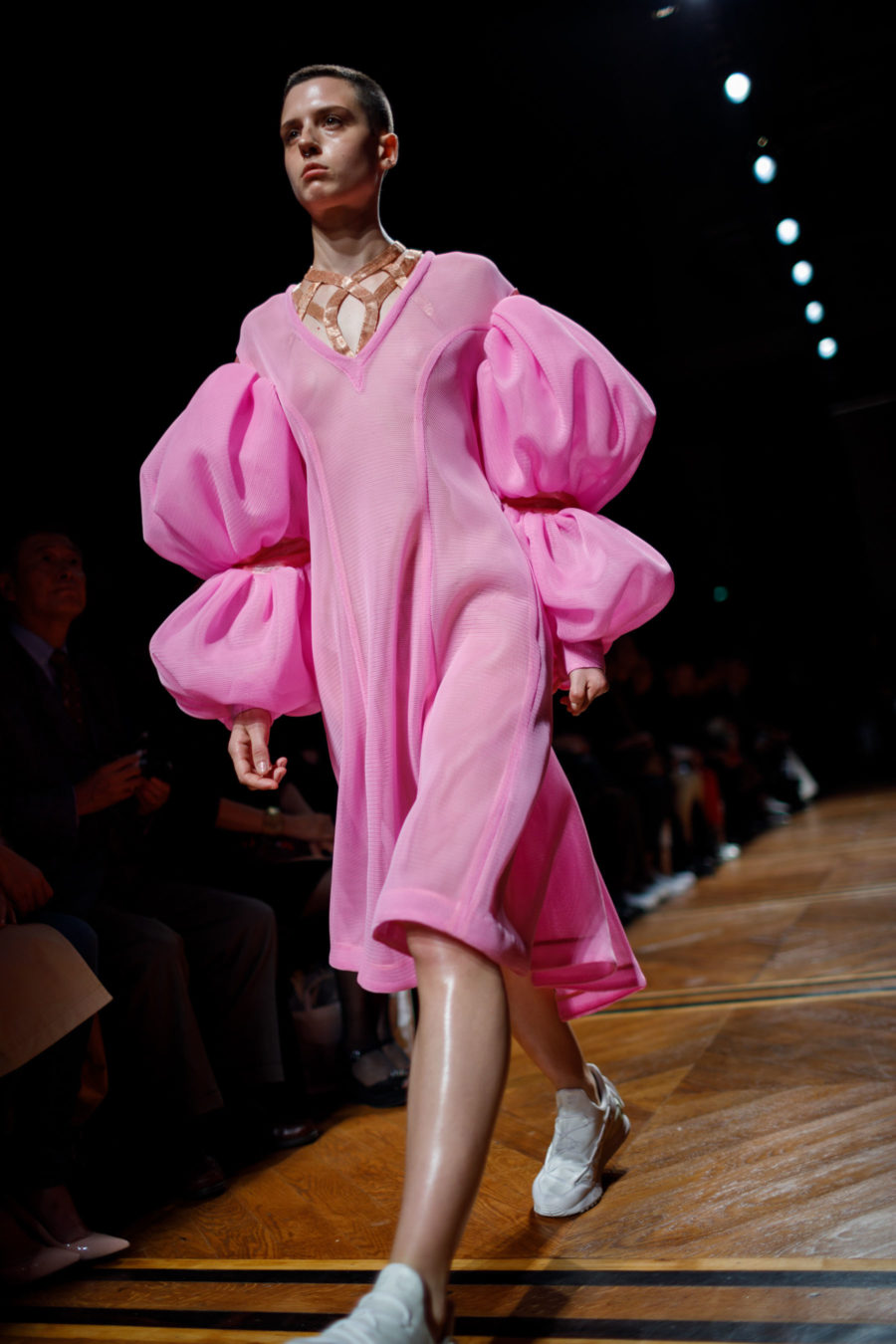 …
Just like NYFW, and LFW, I'll be doing live recaps to take you all with me. I know day one was quite short, but I can't wait to share everything that I'll be doing on day 2!
pfw