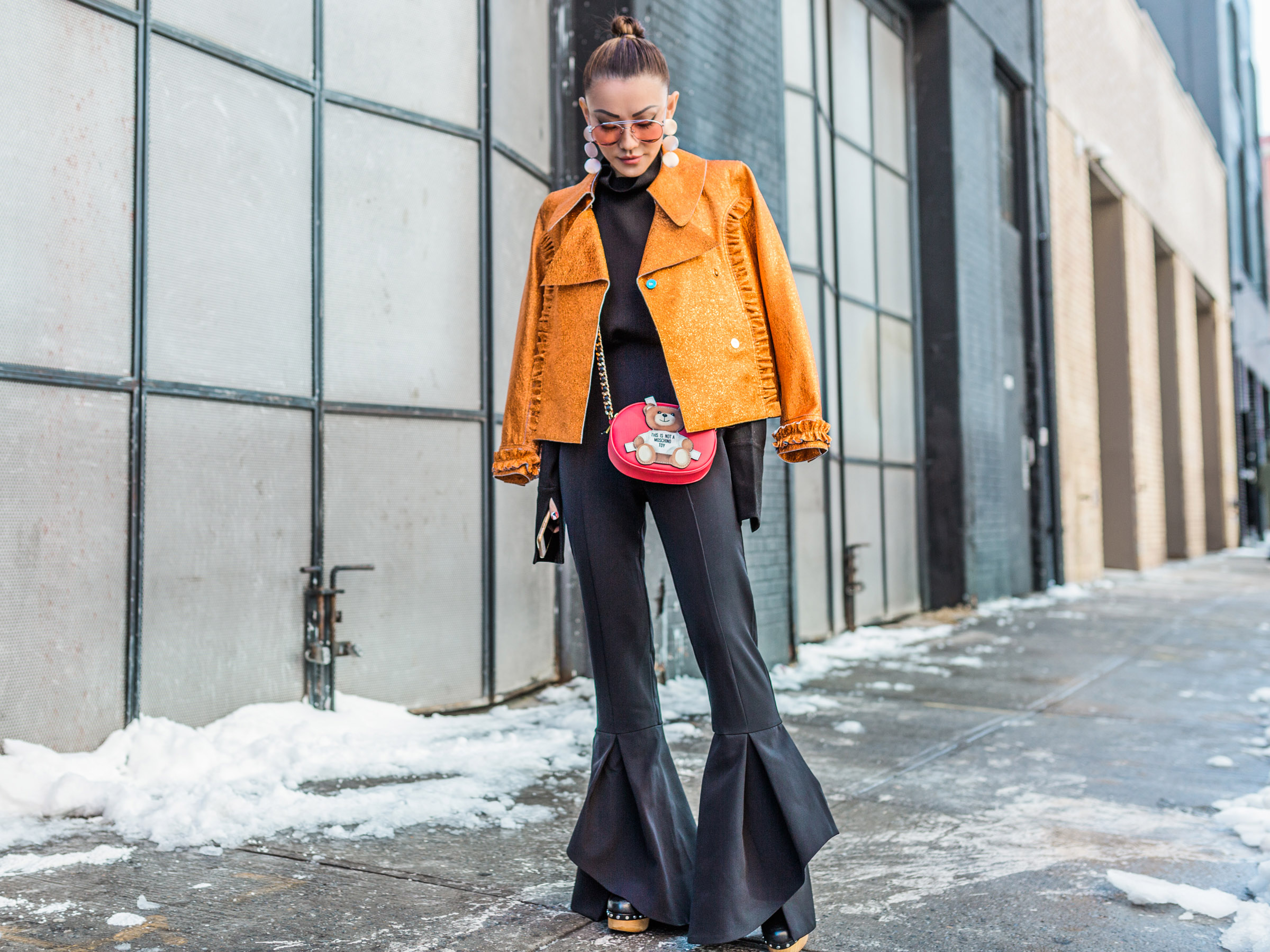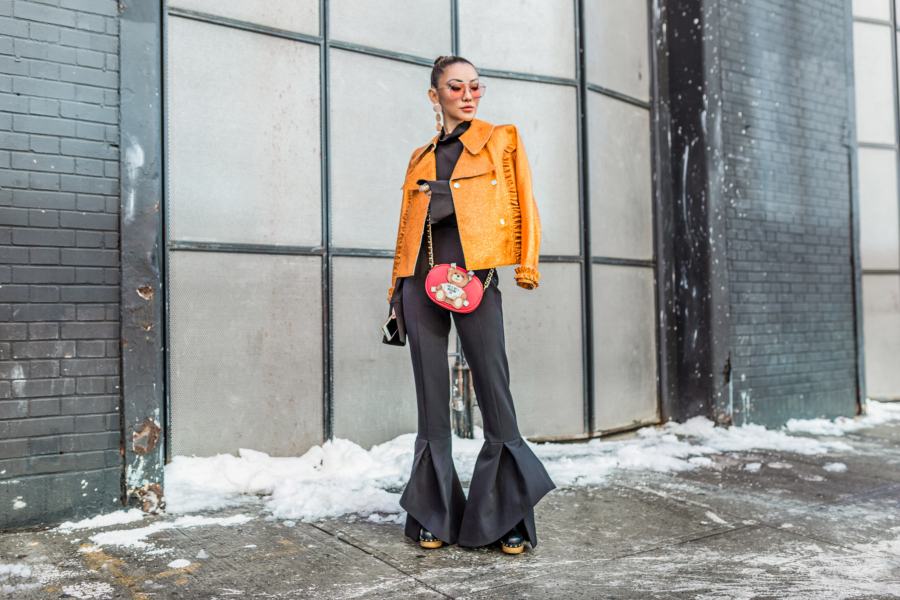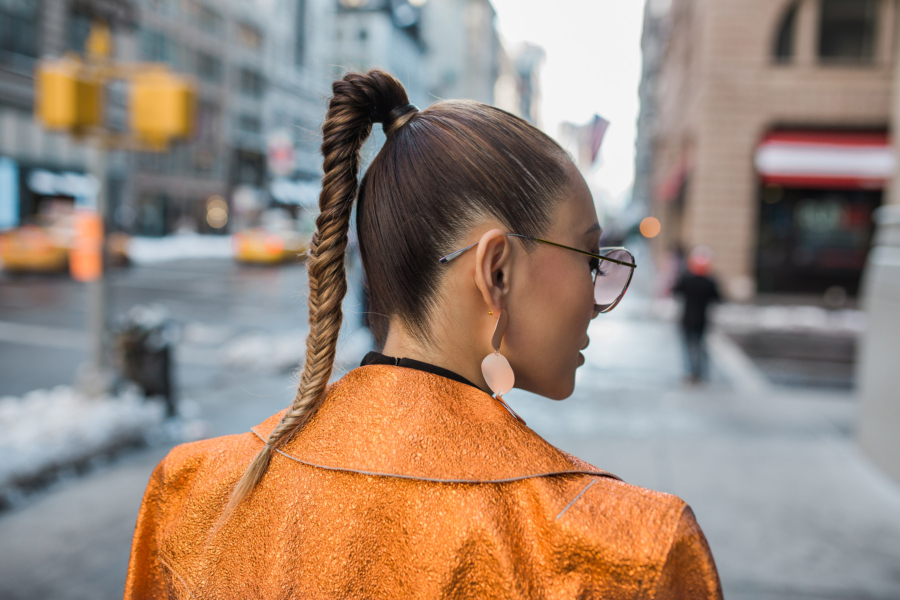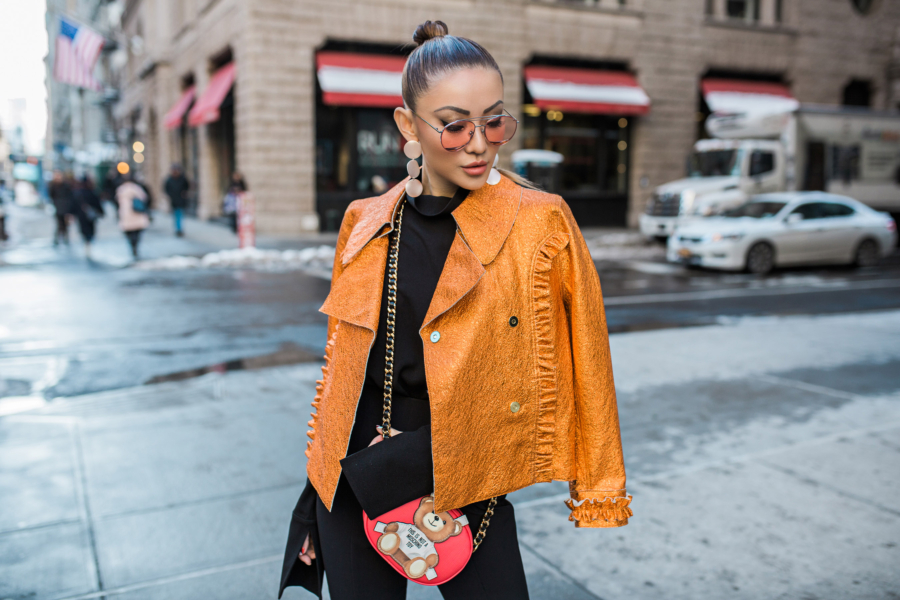 Photos by Ryan Chua
D
ay two at NYFW was just as fun as the day one! And thankfully, we had a break from the bone chilling temprature, so I had the opportunity to wear a little less layers, and a lighter coat.
There were some more amazing shows today that I can't stop thinking about. Milly, Club Monaco, and Nicole Miller. Like I said yesterday, it's just so incredible to see such incredible looks all under the same roof as my friends and some of the most important names in fashion. It never gets old, no matter how many times I go. I am seriously so excited for all the new trends I've seen: and it's only day two!
My look for day two wouldn't have been complete without the amazing hairstyle courtesy of Bumble and Bumble! It's sleek, classy, and edgy all at the same time. I love what they did with my ponytail: the twist gives great balance and a feminine edge to a serious overall look. It was so convenient to have my hair pulled back all day. Of course I love wearing my hair down, but when I'm on-the-go, moving from place to place, it gets a little hard to manage. With it up in a chic pony tail, I don't have to think about at all until the end of the day.
Oh, and as always, I completed the outfit with my go-to favorite accessory: tinted sunnies! I think they are a perfect match for this hairstyle.
I love changing things up a bit, and NYFW is the perfect time to do that. I am absolutely in love with my flared trousers, and couldn't wait to complete the look with the bright metallic jacket by Karen Walker. The ruffles also tone down the edginess with a subtle flirty element.
Can't wait to show off the rest of my looks from NYFW!
Shop My Look