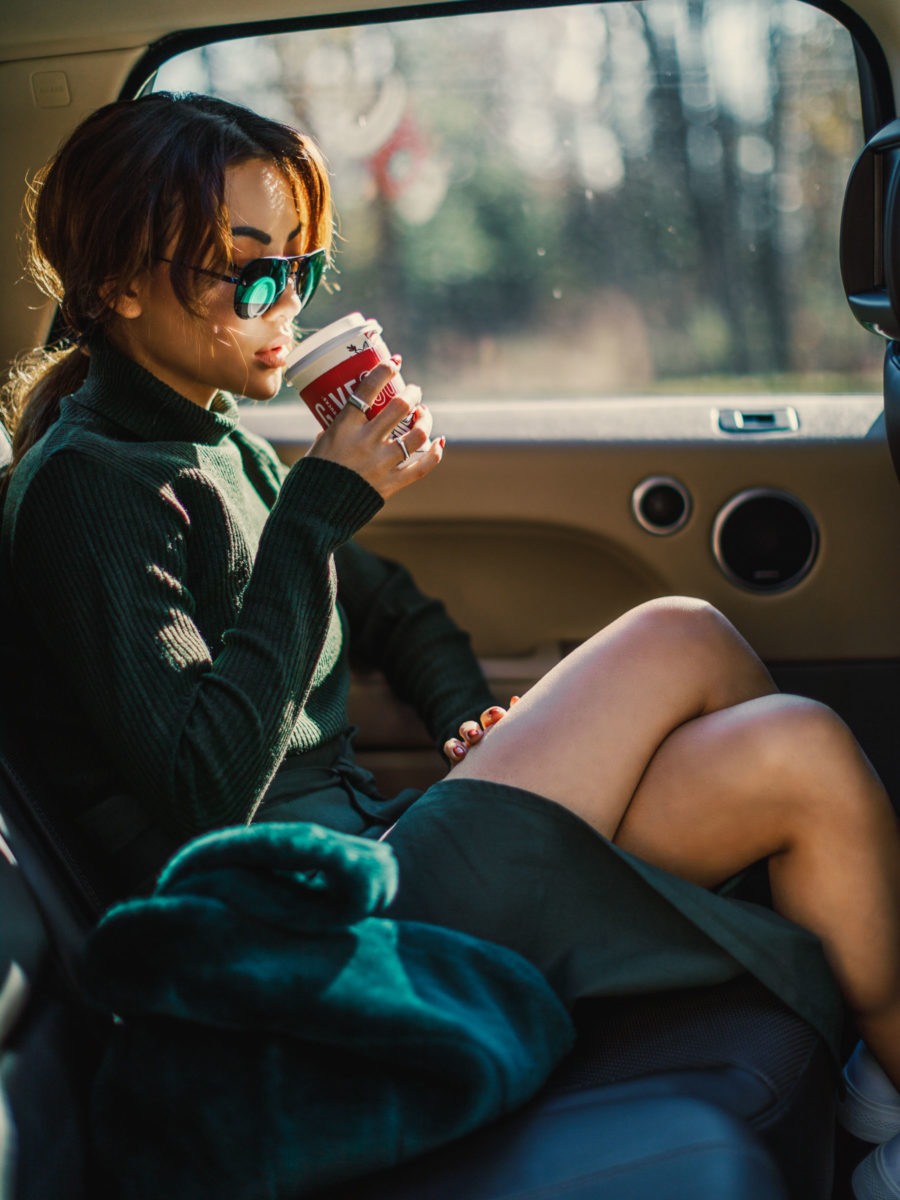 Green Turtleneck Similar | Green Skirt Similar | Green Fur Bag  Heels | Green Aviator Sunglasses Similar
A
bout four years ago, Dan and I decided that it was time for me to pursue
blogging as a full-time career
. As opportunities blossomed, he was able to leave his day job to help me scale mine. And since then, we've worked side by side to hustle this website into what it is today. Although it sounds like a dream to work with your partner full time, it comes with battles of its own. There are definitely some bad days, but I think we've got it down to a system that works for the family. Since you guys are always asking me about motherhood, my family, and work-life balance, I wanted to open up about a topic that I usually wouldn't talk about – how we balance work and marriage.
…

…
Respect and listen to one another
When working with your spouse, it's easy to assume what the other person is saying or thinking because you already know them, but this is a time where it's even more pertinent to be present and to listen. Respect is such a huge part of making a working relationship successful. Even though there are times when I get frustrated (and he does too), we don't name call, we don't bring up the past, and we don't bring personal matters to work.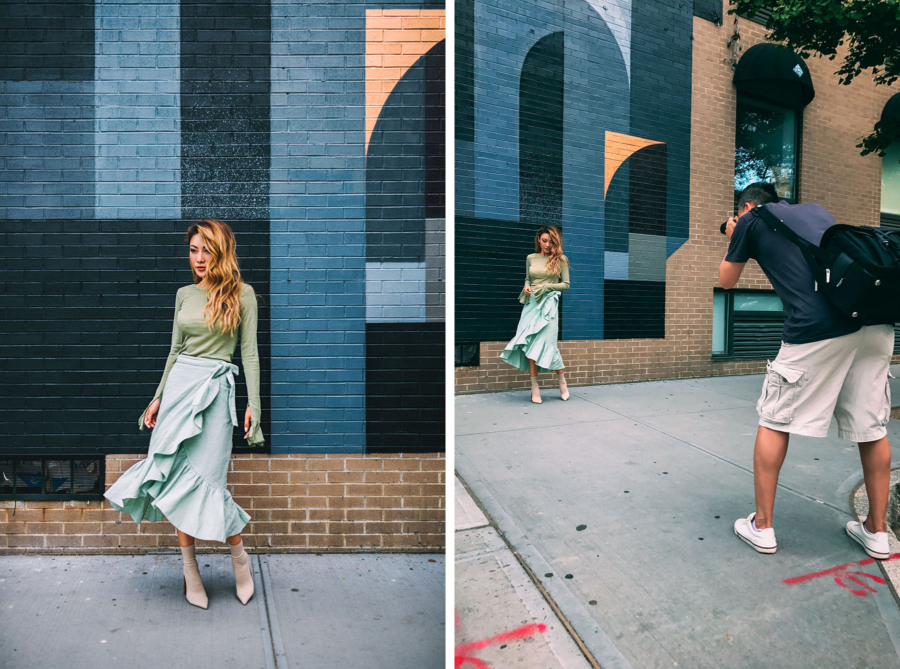 Know your roles and stick to them
With running a small business, our roles are often blurred, and this is why it's key to set guidelines for who is an authority or expert in what. I'm sure you guys already know that Dan is responsible for all the beautiful images, but he's also a bit of a tech nerd and does a ton of things on the backend too. Although I'm territorial with it comes to my blog, I make an effort not to correct him or tell him what to do all the time – especially in these areas. Since I am more front-facing, I manage client meetings, negotiating, maintaining an online presence, and obviously the styling. I appreciate his advice but I love the freedom he lets me have in carrying out these things. This helps prevent blaming and finger pointing.
Create a working space
To effectively balance work and marriage, you must separate work from your private lives even if you work from home like we often do. We recently completed our home office where most of our work gets done, and when we're outside of that space (or not shooting around the home), we try not to focus on work. This took a really long time to figure out, but creating boundaries have been essential to maintaining our sanity. Of course we're flexible but keep it this way especially when the kids are around. Scheduling date nights also go without saying!
Act and work like a team
My last tip is to always remember that you are a team in your home and in your business. Dan and I work together to determine our goals, set responsibilities, and encourage each other to succeed. As simple as this sounds, it can be difficult to remember on day to day basis. Mistakes do happen and I can nag a lot, but I always have to step back and remember that we are in this together.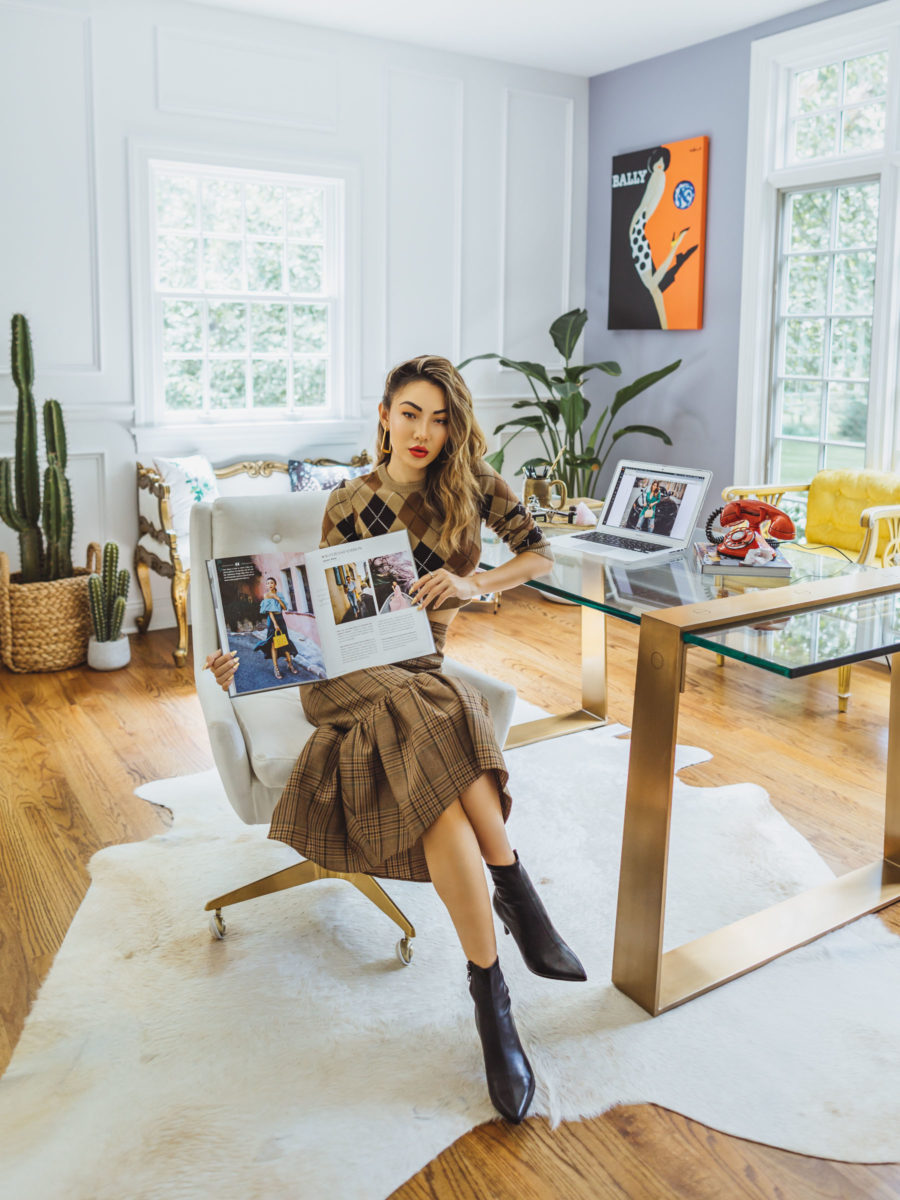 …
Overall, working with my life partner has been tricky and a process in the making. And I strongly feel that anyone can do this as long as boundaries and rules are set before diving in. Don't forget to share what your experience of working with your spouse is like in the comments!