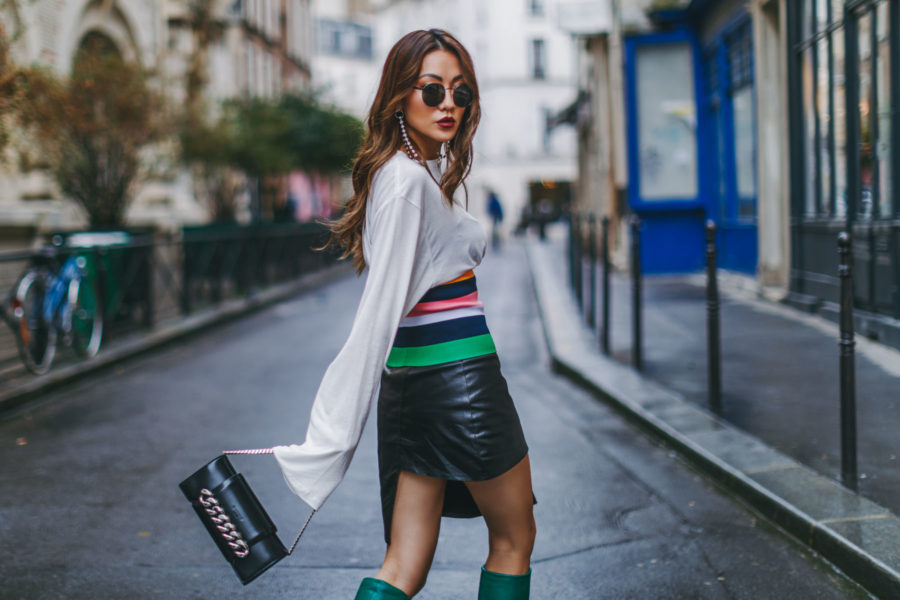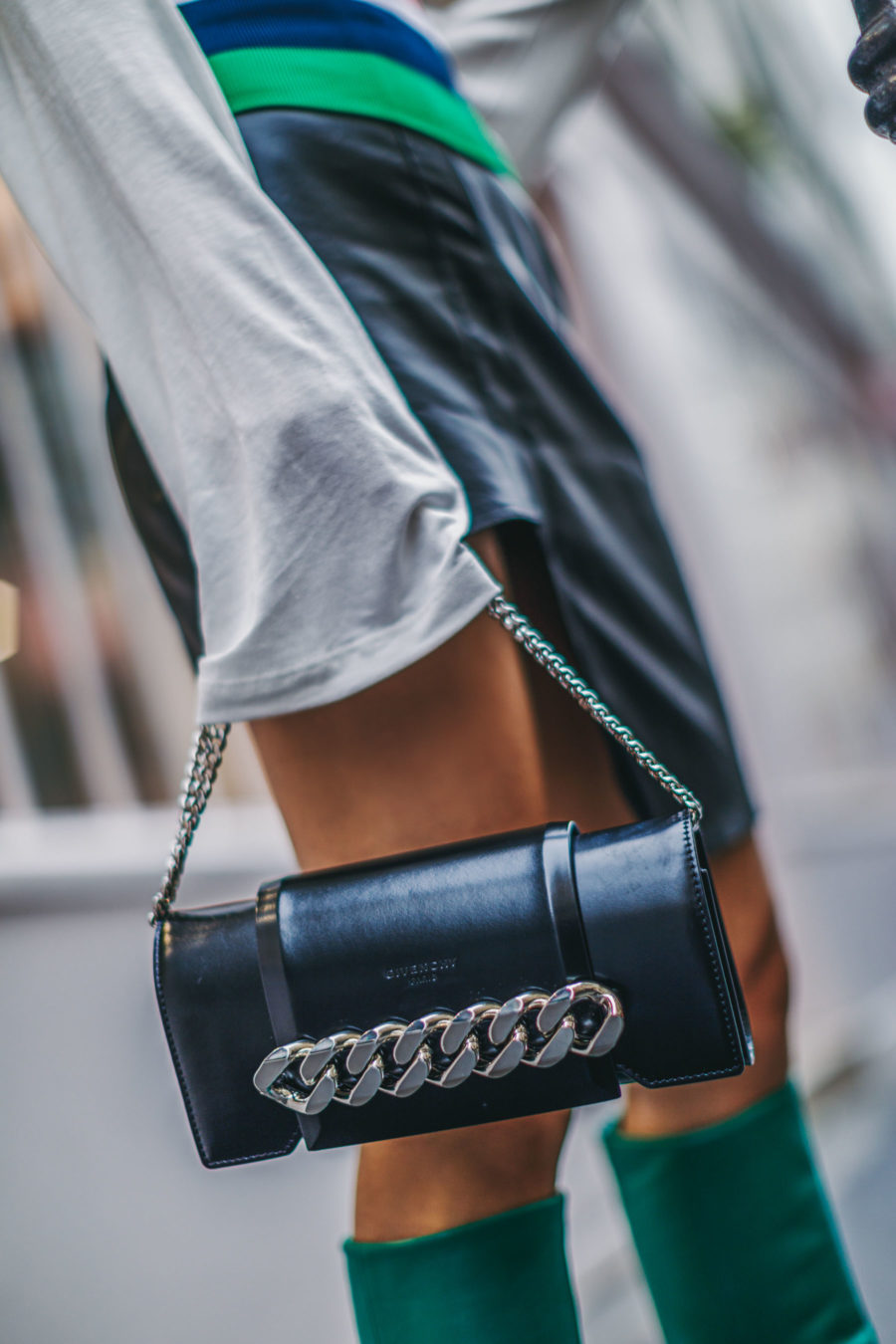 Top: (similar here) | Skirt: (similar here) | Boots: Isabel Marant (similar here) | Belt: Tibi | Bag: Givenchy
Time to get cinched!
C
orsets probably have you visualizing Moulin Rouge or burlesque costumes (Halloween!), but think again! Modern versions of the corset tastefully spruce up the waist and add that wonderful surprise every outfit can use. The
street style scene
these last two fashion month seasons were bombarded with this accessory so it's obvious why the look is quickly becoming mainstream. I personally love the corset trend because it's what's giving fall the current signature, forward feel.
…

…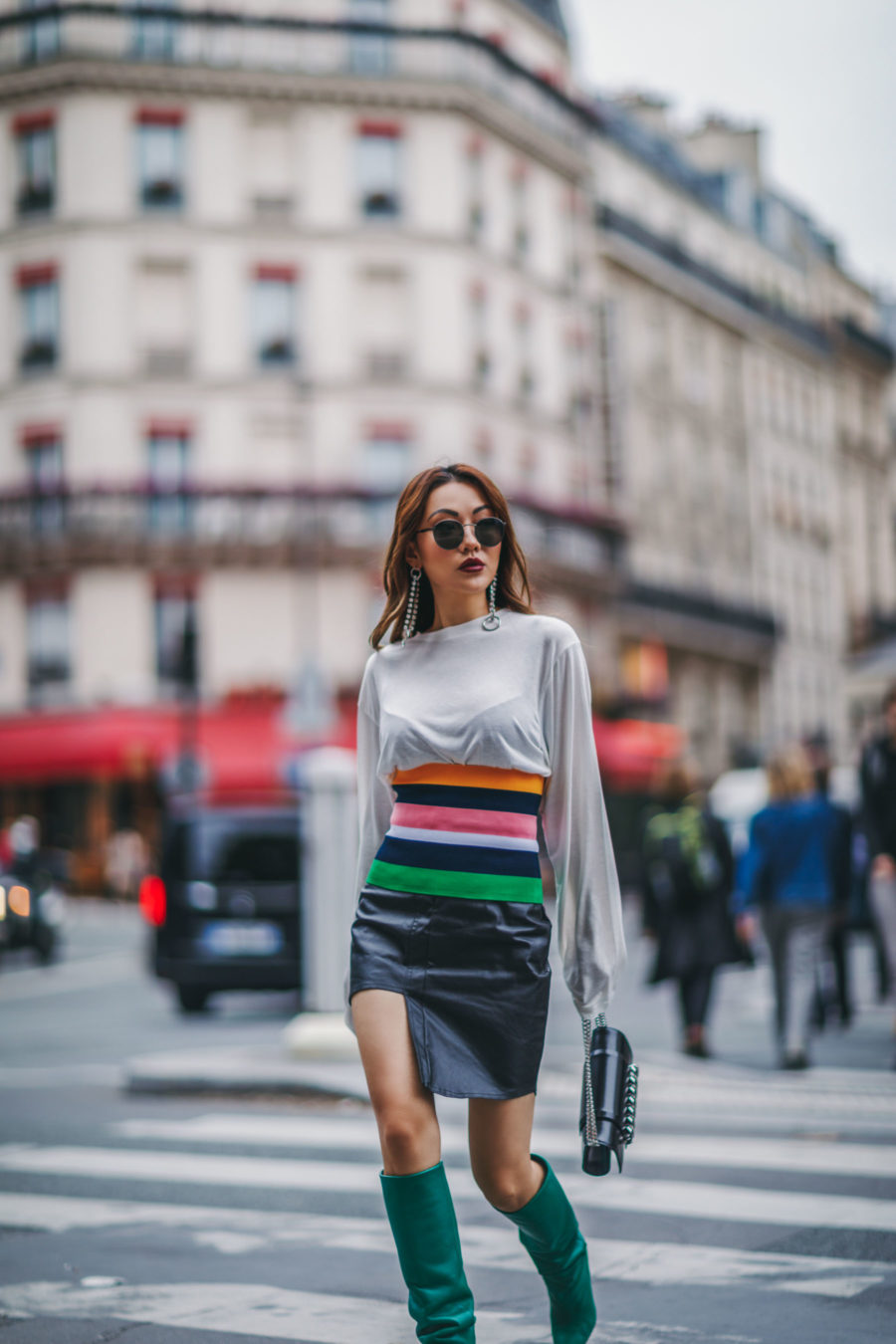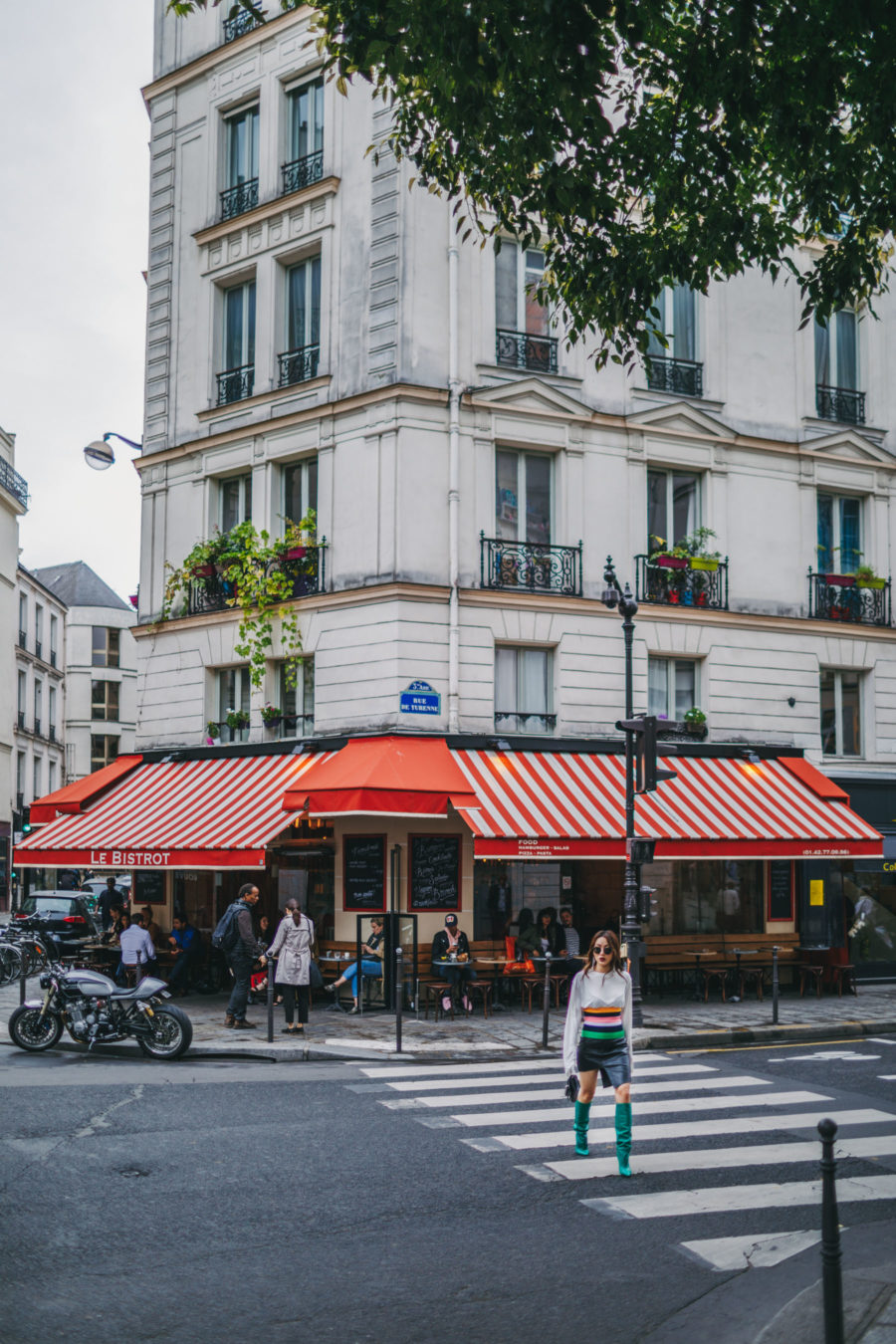 While you're probably used to seeing belted versions, bustiers, and lace-up (or lace-down), you can always opt for a tubular piece like I did. This color-block Tibi one downplays the edgy vibe of my look – and makes my entire outfit feel more like a dress than anything else. However, if you're still unsure of whether it's a good fit for you, here's my guide to perfecting the corset trend: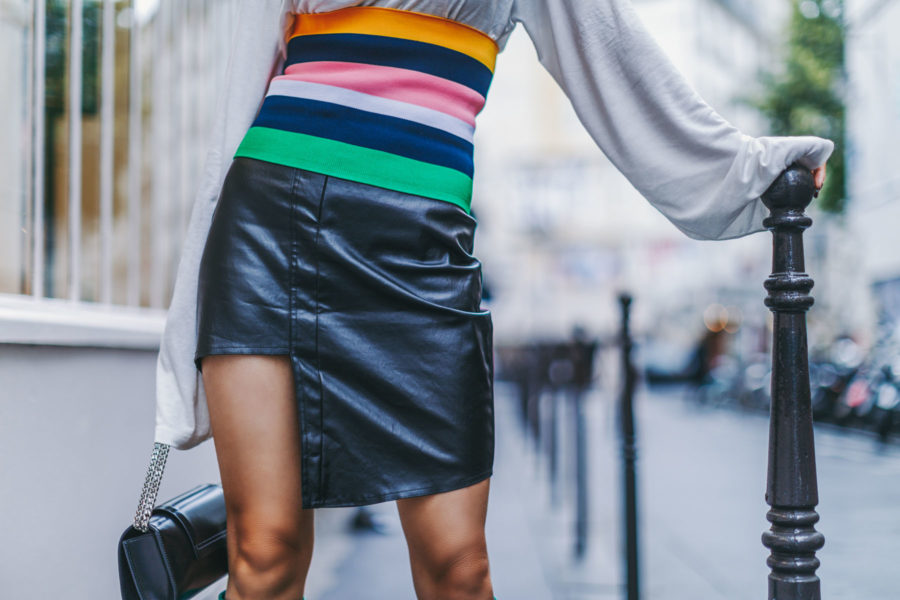 1. Wear it like a belt
Fashion these days is all about volume and shape. However, sometimes boxy, voluminous tops don't always work so well on a petite frame. This is the perfect opportunity to grab a corset instead of your traditional belt. It adds a whole new dimension to what would have been a classic look.
2. Use it as a layering piece
Fall is all about layering, making corsets the perfect vehicle for a final layer. Cinch it at the waist over your coat, blazer, or robe and voila, you'll be looking more fashion-forward than ever. It truly enhances a silhouette whether you're outerwear is fitted, flowing, or structured.
3. Break up an outfit
The corset trend is a great way to color-block an outfit, but it's also a smart way to incorporate color, prints, and pattern. There are so many different kinds available now. If you're into monochromatic dressing or just tend to wear all black, a corset is an excellent way to incorporate unique accents. However, the reverse also holds true. If you love wearing prints and patterns, a solid corset works to break that up too.
4. Find pieces with a built-in corset
If you haven't quite mastered layering or just shy away from prominent trends in general, your best bet is to go for pieces that already have a built-in corset. From tops and sweaters to dresses and bottoms, you're bound to find a good fit for you with a corset pre attached.
Shop the Trend

…
Are you sold on the corset trend yet?