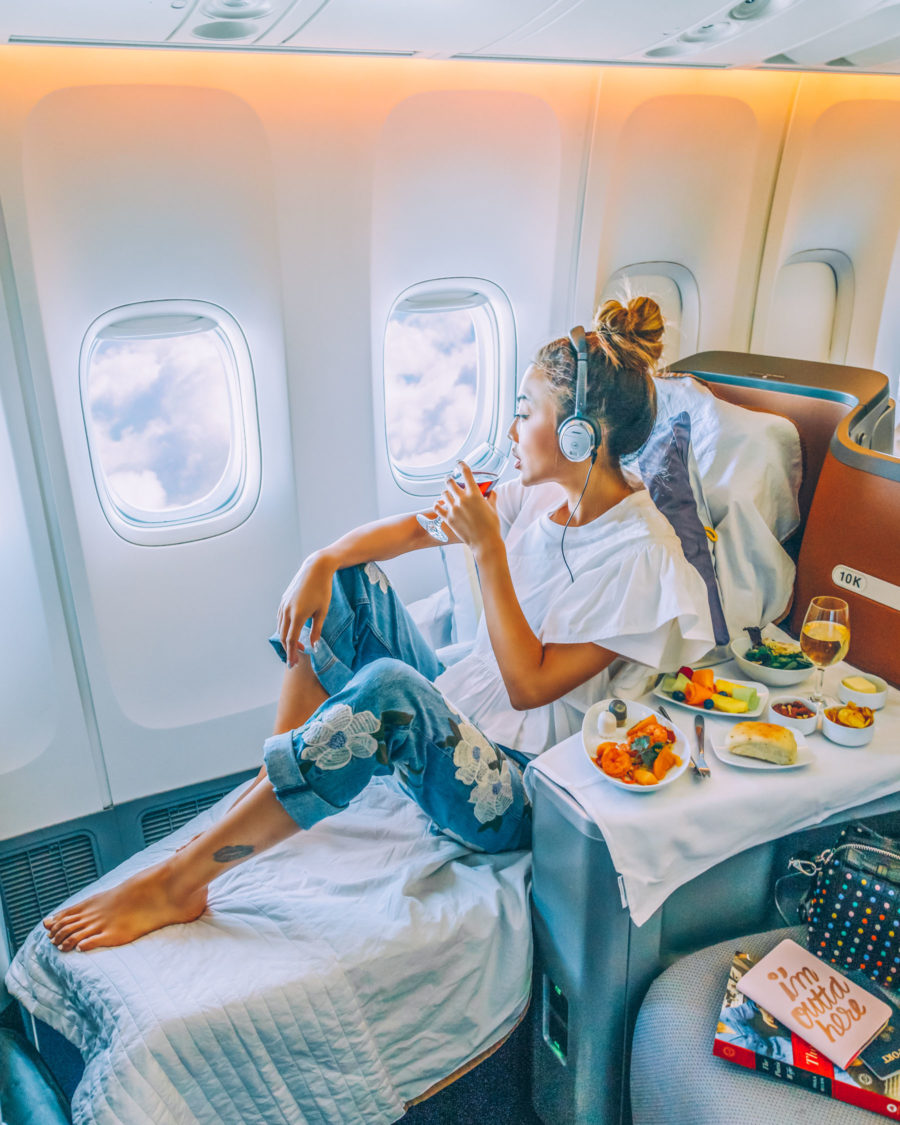 Phillip Lim Bodysuit | Rebecca Taylor Jeans | Tod's Bag
M
y summer travels are in full motion as I get
whisked off to a new location
. I am extremely blessed to be able to do what I do; however, I would be lying if I said I loved every minute of it. The work I do can become quite exhausting as I cope with a serious case of jet lag. The frequent flying has actually turned sanctimonious and the plane ride allows me to take a breath and slow down just a bit. As I go from place to place, there are 4 essentials for every plane ride that I always have with me.
…

…
Comfortable Travel Get Up
First things first, comfort is most definitely key when it comes to any sort of flight or even travel in general. Last thing I would want is to have a 10 hour plane ride and I need to relax in a tight fitting dress and heels. No, thank you!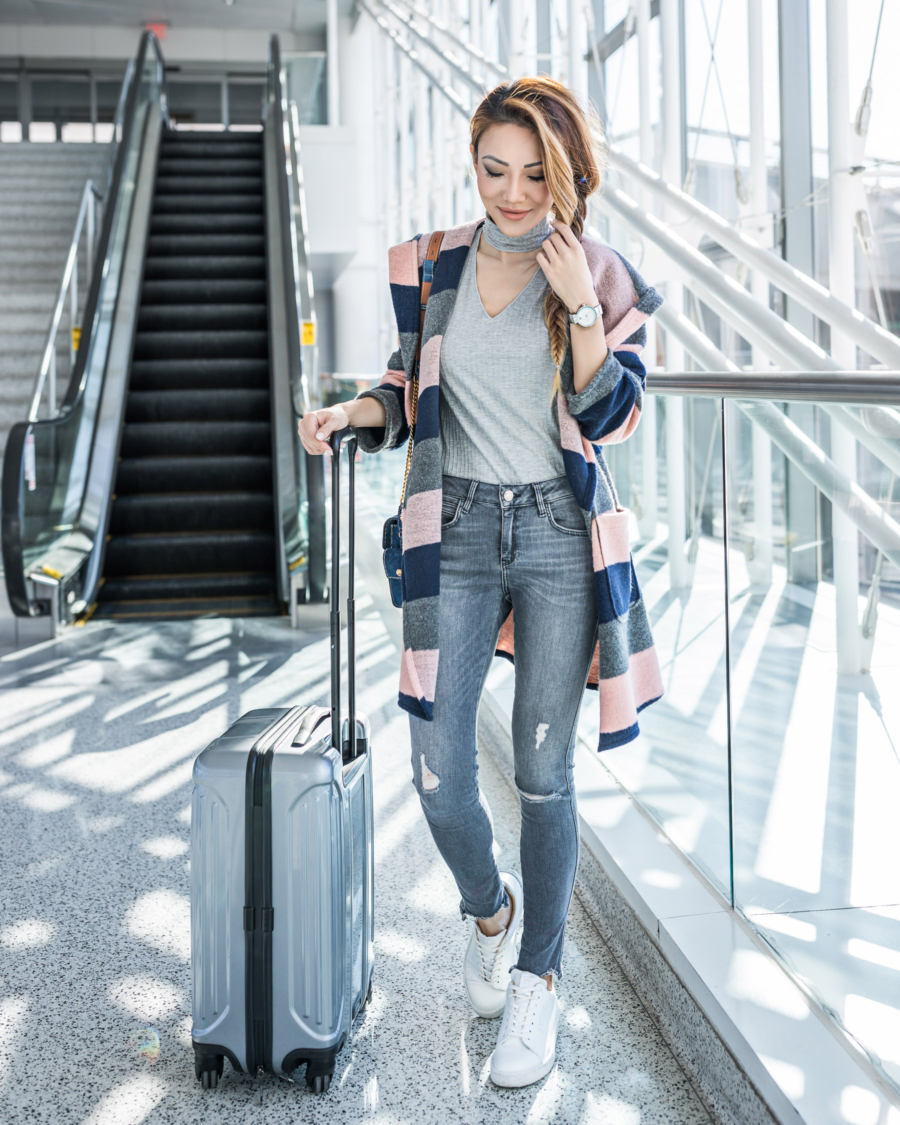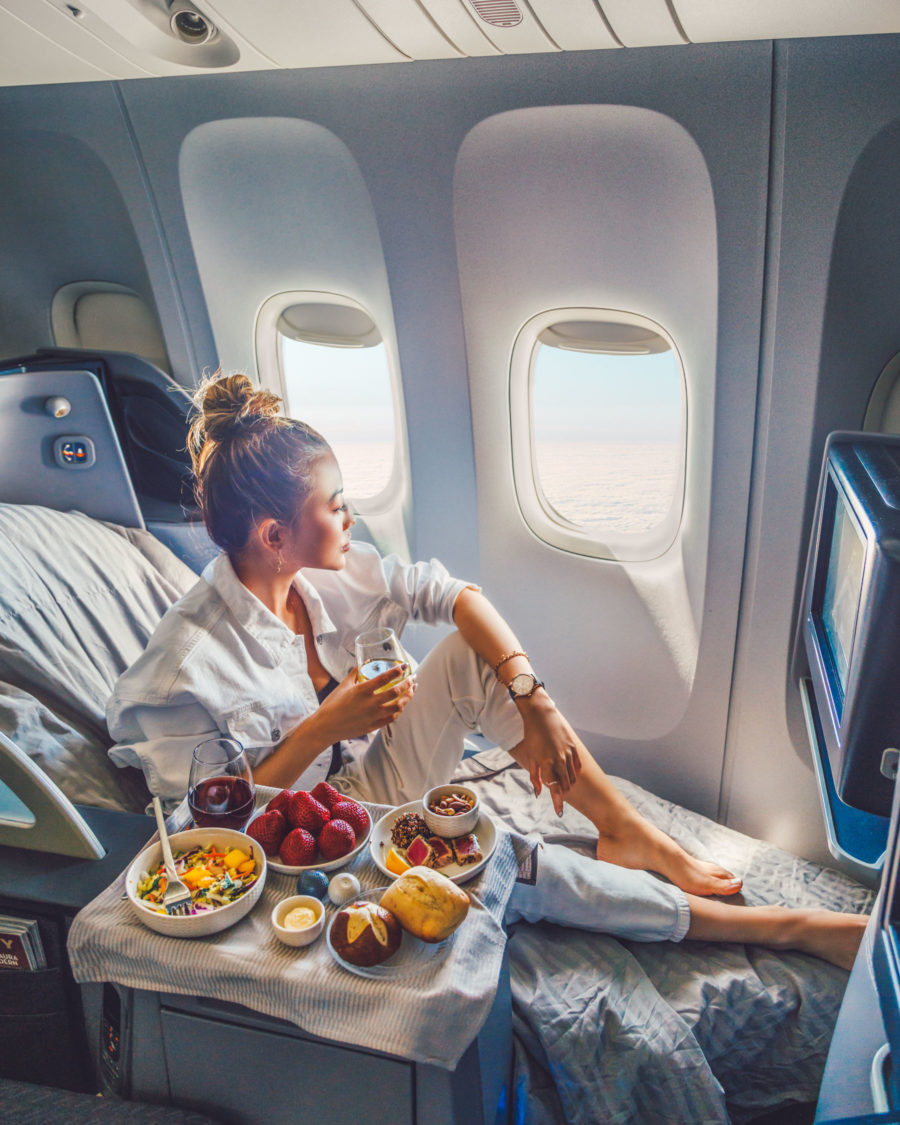 However, it does not mean you cannot travel in style. There are so many chic, yet cozy outfits that make traveling seem almost relaxing! Jogger pants or jeans never seem to fail me when it comes to traveling. Whether they are linen, cotton or nylon, joggers are quintessential for that effortlessly cool aesthetic while jeans allow you to still look pulled together. I prefer long pants because even though it is summer, oftentimes it is freezing on the actual plane itself.
…

…
Last month, I was headed to Beijing and decided on these light, neutral pair of joggers that were essentially just elevated, stylish sweatpants. I paired it with a plain tank and this oversized denim jacket that happened to coordinate well with the jogger pants. Despite the lengthy flight, you can bet I was comfortable and I even managed to snap a cute photo for instagram!
Beauty Travel Must Haves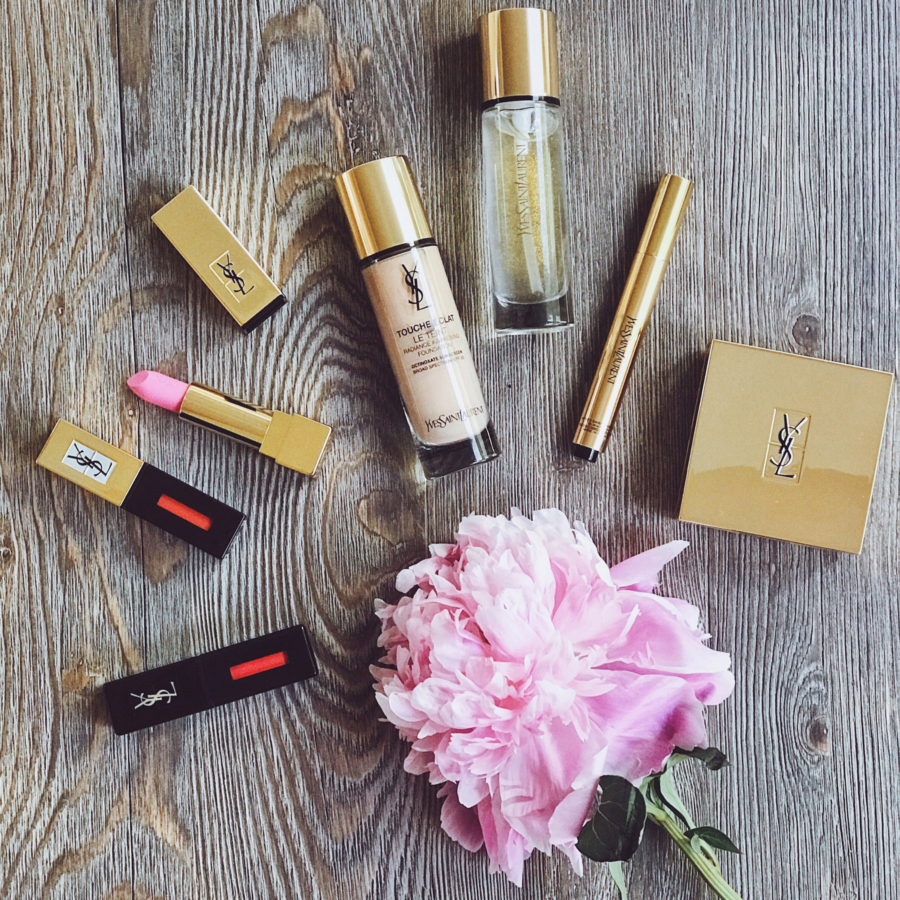 Flying can be really drying and your skin can definitely take a toll from it, especially with the amount of traveling I have been doing lately! I always make sure I throw some makeup wipes in my travel bag and once I sit down, I like to remove anything so my skin can breathe throughout the duration of the travel.
I also always carry along some sort of face mask, especially for the longer flights. Either some sort of heavy cream or even a sheet mask so my skin does not dry out. This is a great way to relax and make the most out of the long trip ahead. Plus, your skin will seriously thank you!
And if you need to hop off a plane straight to an event, some travel-sized makeup goodies are essential! I'm all about a smooth, clean canvas, bright under eyes, and a perfect pout! Who says you can't do makeup in flight?
…

…
Reading Material
If I am not catching up on work mid-flight or taking a quick cat nap or eating, you will likely find me enraptured in some sort of book (or magazine)! I absolutely love reading and getting lost in a good story. Recently, I have been into more motivational novels that have been inspiring me as a self-employed entrepreneur.
In addition, I can't help but to grab a few magazines from the airport to bring on the plane. This is a great way for me to study the industry, look out for new trends and gather some style inspiration. One of my favorites is Harper's Bazar – I could flip through their magazine for hours! Check out some of my favorites:
…

…
Water
Now that your skin is nice and hydrated, do not forget about the rest of your body! I try to always bring an empty water bottle through security and then I will fill it up before I get on my flight. Plus, water bottles can be quite pricey at the airport, so this is a great hack to save some money and help the planet (and your skin) while you are at it!
…

…
What are your in-flight essentials?