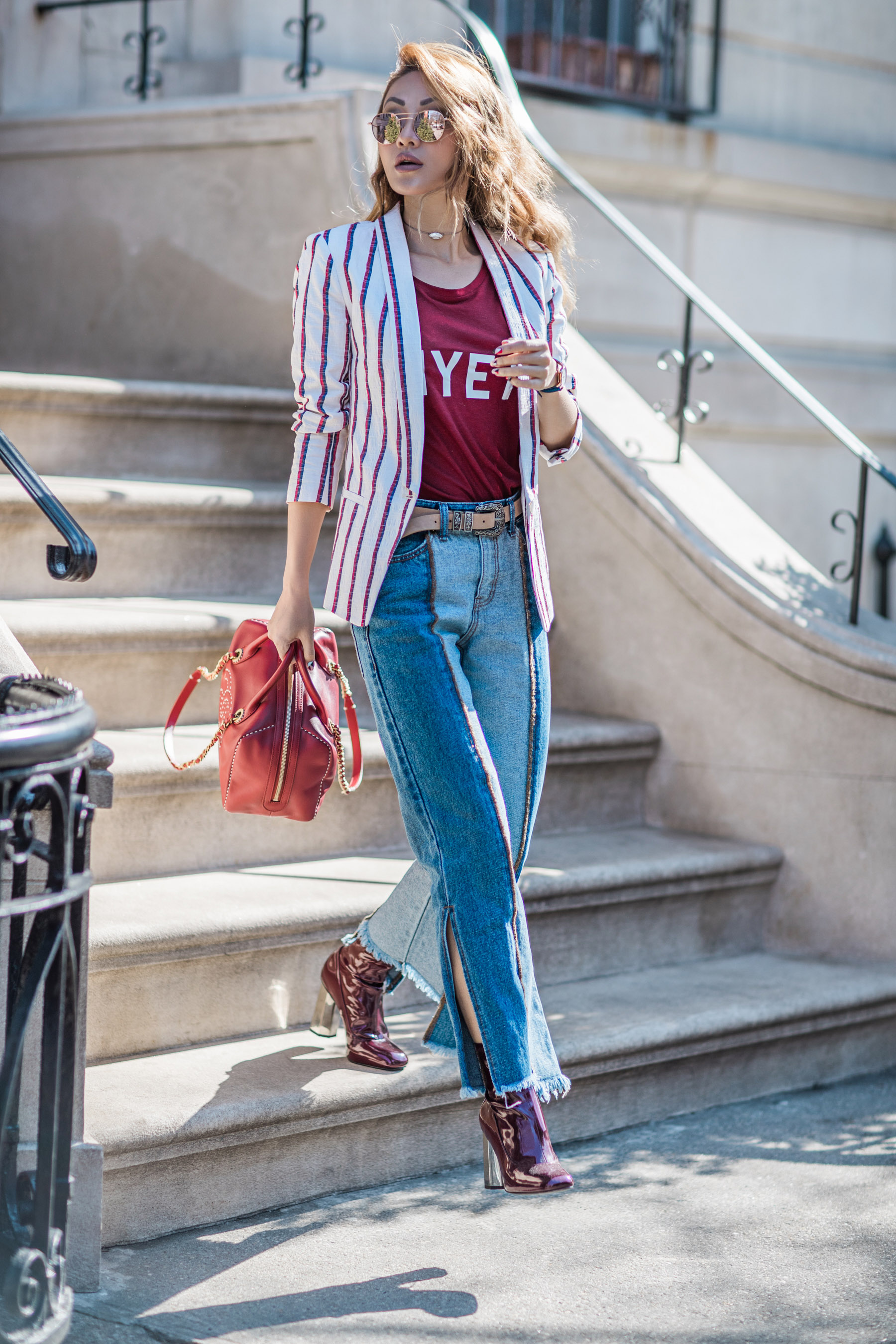 Shop the Watch

…
W
atches are making a big comeback in 2017; as we see a return to the basics in terms of minimalist designs, watch sizes and affordability. They're timeless—literally and figuratively! One of my go-to for my watches has to be
Cluse
. Their offerings include a variety of styles and colors that are sure to match pretty much any look—from edgy to preppy. They're so versatile.
The best part about Cluse products is that they won't eat away at your budget, yet the designs remain elegant and luxurious.
I seriously can't get enough of these accessories. They can refine a casual look to absolute perfection, or further elevate an evening look.
This time I wore the Minuit watch in rose gold, with a blue denim strap. I paired the minimalist accessory with a casual outfit, to make it look a little more chic and sophisticated. I am absolutely in love with the two-toned denim pants I wore here, but since they're very casual and have a wide leg, I need something to polish them up—wide leg denim can go very hippie very fast! So I paired them with this amazing red and white pinstripe blazer and a tee. Even with the fitted blazer, the look was still missing something. And then I added the watch, and problem solved! It's incredible how something so sleek, small, and simple can do this much for an entire outfit.
Another thing that's so amazing about this accessory is that it's light—I never feel any pressure or discomfort in my wrist. And the straps are interchangeable. They offer a variety of different colors and fabrics, from denim to metallic leather. It's seriously a dream. For this casual look, I chose to match the denim in my pants with the watch strap, and I think it really works. The rose gold shines and my jeans bring out the dark blue in the strap.
I love how these watches—no matter the style, fabric, or size—stand out without taking too much away from my whole look! I always want to wear accessories that complement my look, not overtake them. And the Cluse helps me achieve that goal to perfection.
Another thing I love about their products is their simplicity. Some days I'm more of a minimalist, and just want to wear one accessory. But guess what? Some days I want to go all out with my accessories. This means a bold earring, a statement necklace, or a surplus of bracelets and bangles. And the Cluse in rose gold is so simple and delicate, that it is the perfect accent to other accessories. I wore a rose gold pendant choker with this look, and it totally works! Neither accessory takes away from the other. In fact, I think they're stronger together. The Cluse absolutely helps to bring out the other accessories without stealing the show.
Shop My Look