H
andbags are one of my most prized possessions because while clothing trends come and go, handbags oftentimes last forever. While everyone was all over straw and mesh styles over the summer, it's time to shift your attention towards structured, fall-appropriate bags. As of
fashion week
, I've already begun adopting some of my favorite styles from boxy top handles to drawstring pouches. And today, I'm rounding up 6 fall handbags that will soon be taking over Instagram and the streets.
…
1. Fur Bag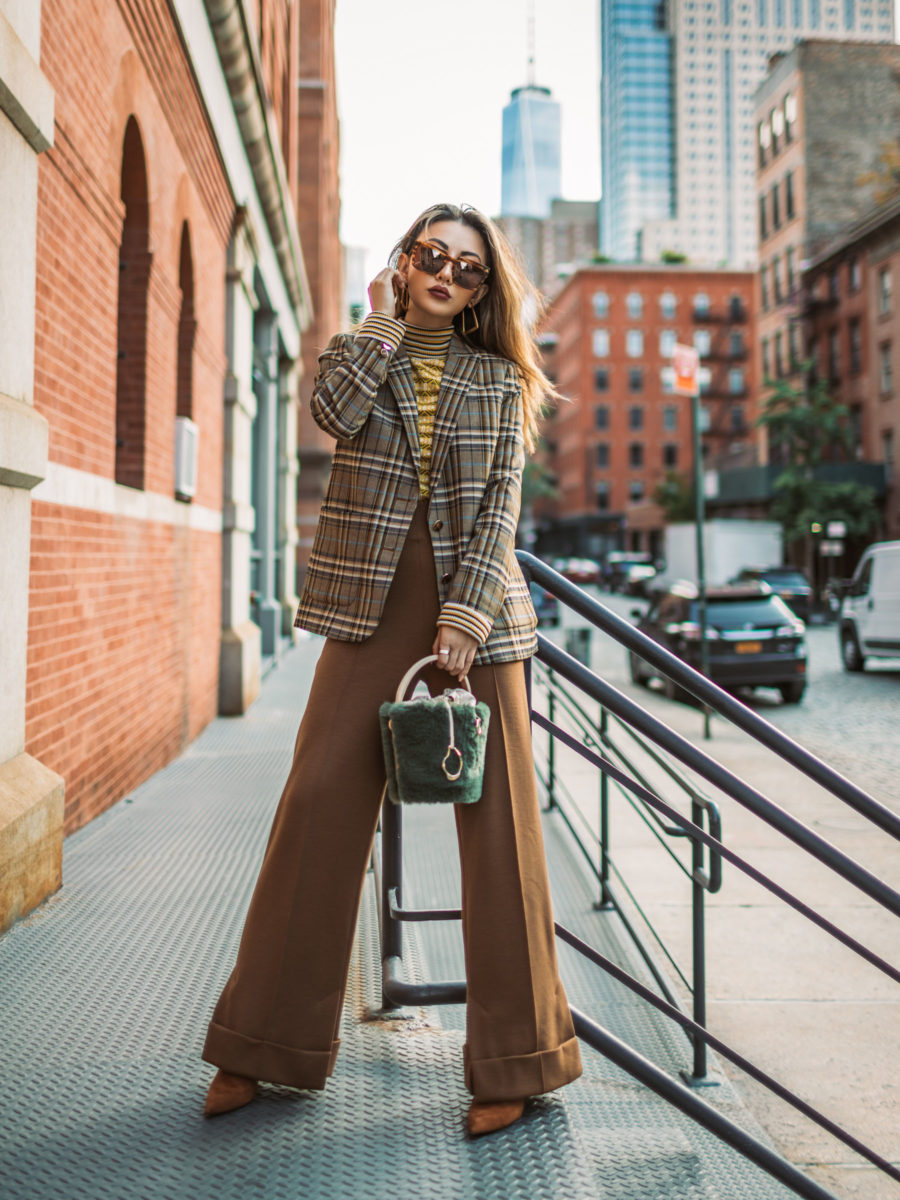 First up is the fur bag. You guys know that I started carrying fur bags over a year ago, but I'm finding this season's update even more alluring. Bucket bags encased in fur are so playful and add a fun element to a layered look. I'm looking forward to adding several vivid color options to my wardrobe.
…

…
2. Drawstring Bag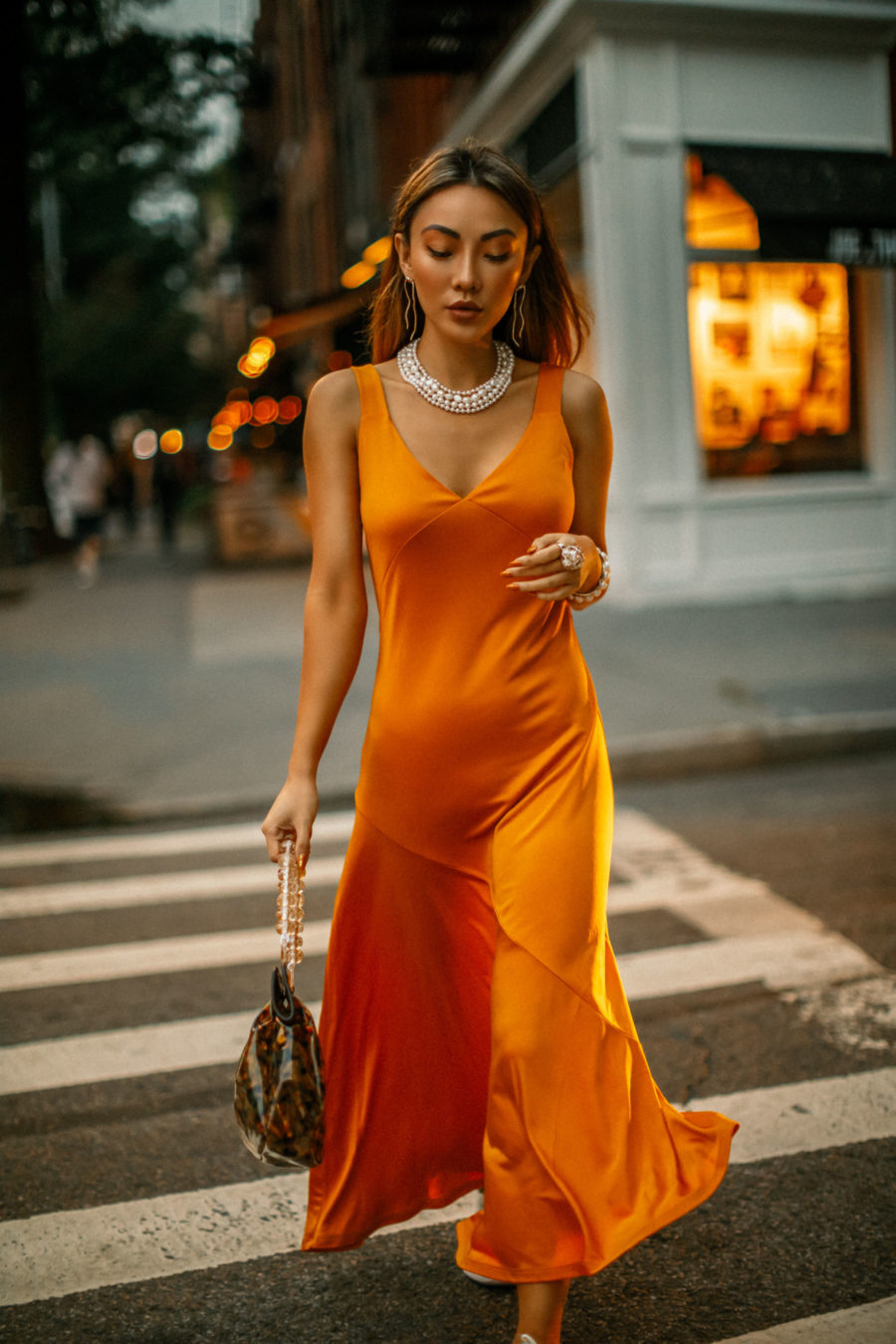 The drawstring bag is becoming a huge contender in my top three picks for fall handbags. There's something so ladylike and elegant about this style, making it an easy choice for outings that mandate more formal outfits. Many of them come with beaded handles, which has a way of making whatever you're wearing look more expensive.
…

…
3. Top Handle Bag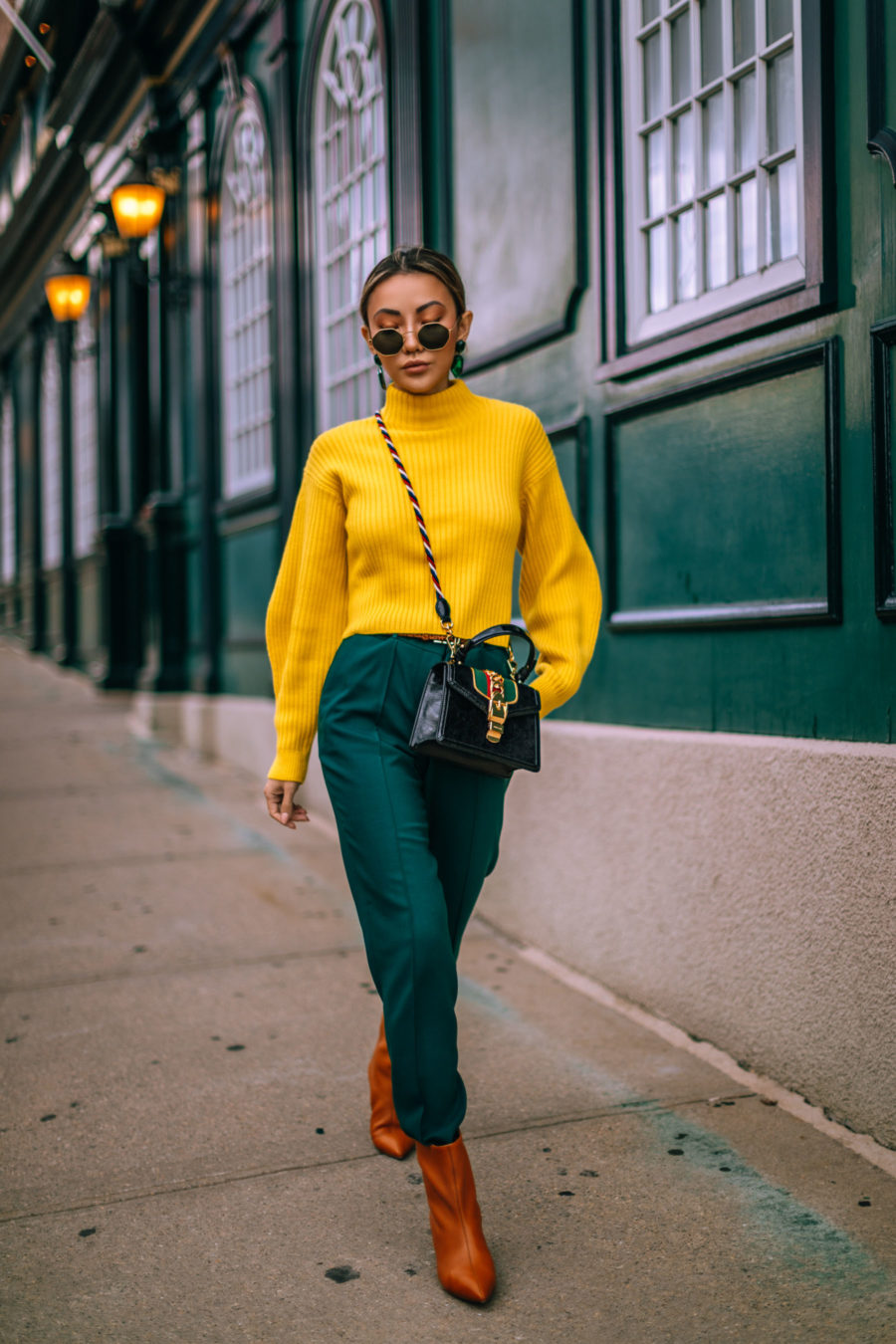 If you're looking for a versatile bag that goes quickly from day to night, look no further than a top handle bag. Many of them come with cross body straps – like the Gucci one I'm wearing above. For the evening, lose the strap and utilize the shorter top strap. Other variations of this style include bracelet bags that easily slip across the wrist.
…

…
4. Box Bag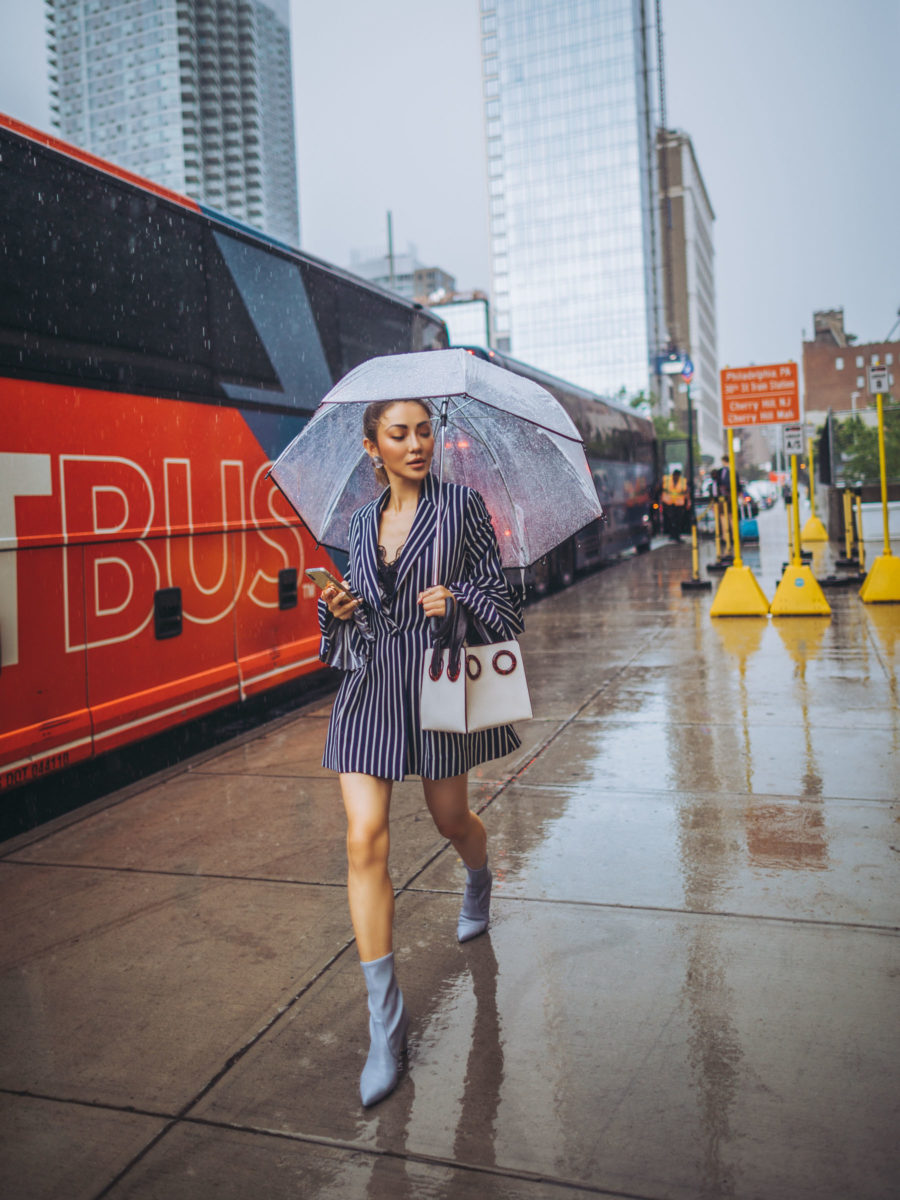 Boxy bags are on the rise, and I made sure to be an early adopter of. There are usually two styles that fall into this category: 1. slouchy boxy styles (as seen above) and 2. true box bags with a magnetic or clasp closing. Both provide the perfect amount of structure to deconstructed fall layers. The slouchier style is perfect for casual looks while true box bags complement dressier ones.
…

…
5. Fanny Pack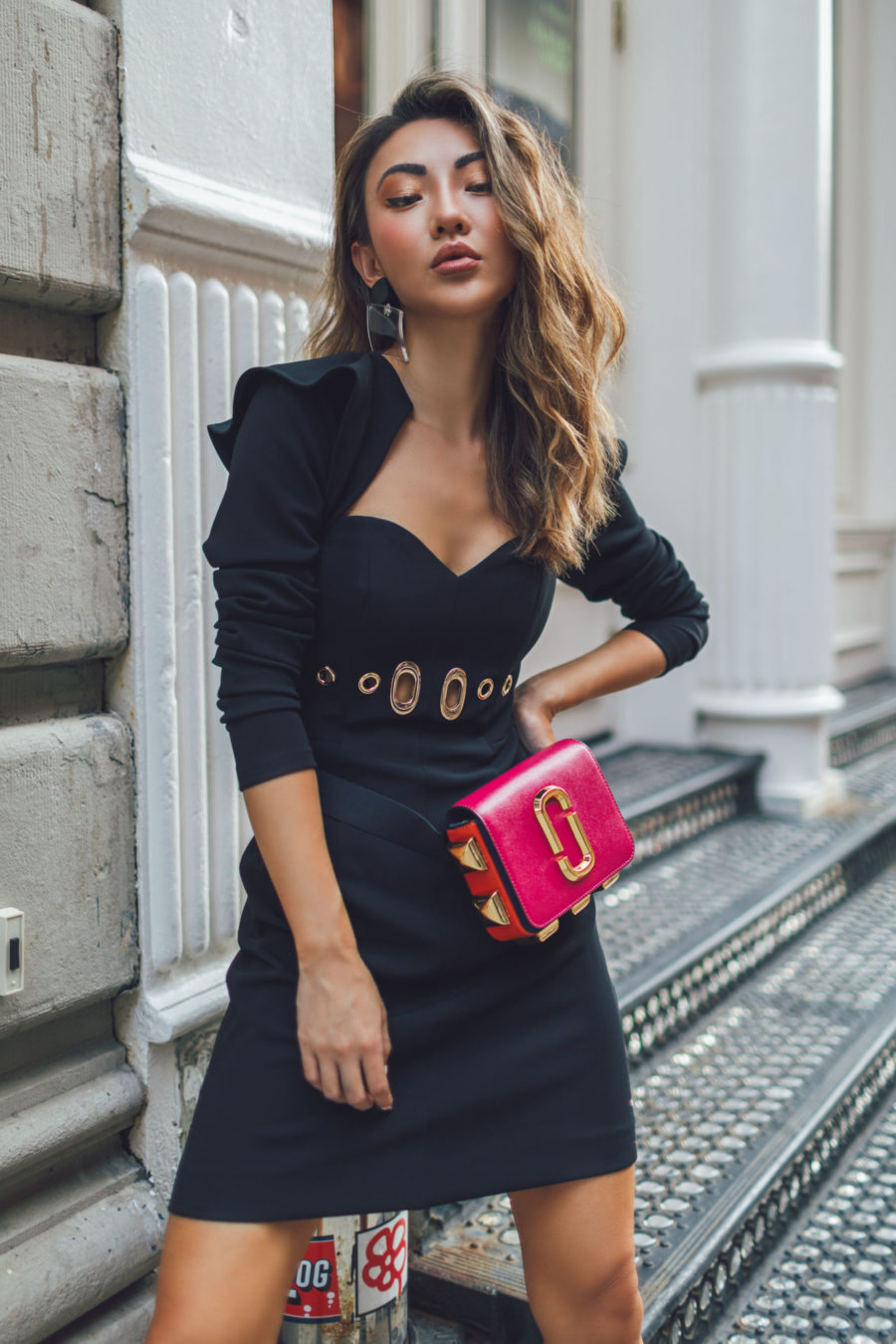 The fanny pack (or belt bag) is not quite as new as the rest of these styles but still worth mentioning as it's not going anywhere just yet. Given the tricky nature of this bag, it's only now being accepted as the norm. I love that it can substitute a traditional belt or be worn slung across the shoulders. It's the perfect hands-free bag!
…

…
6. Chain or Beaded Straps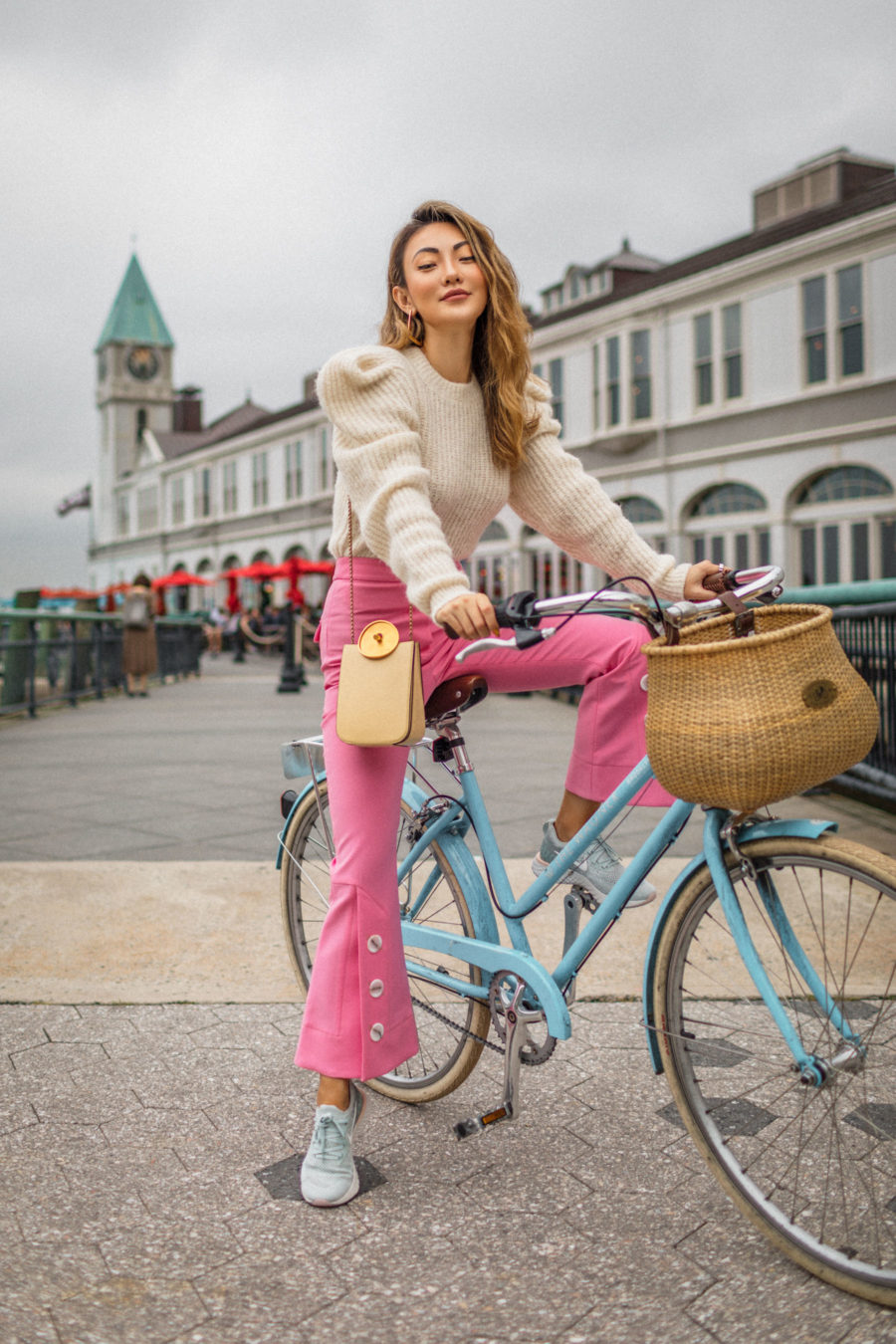 Finally, bag straps and handles are changing up the carryall game – and I'm loving all the novel straps lately from beaded styles to dainty and chunky chains. Unlike traditional chain bags, they're either clunky and edgy – or just utterly delicate. Either way, the unique hardware is bound to turn heads. I'm definitely adding more to my bag rotation this season!
…

…
Which fall handbags are you looking forward to most?