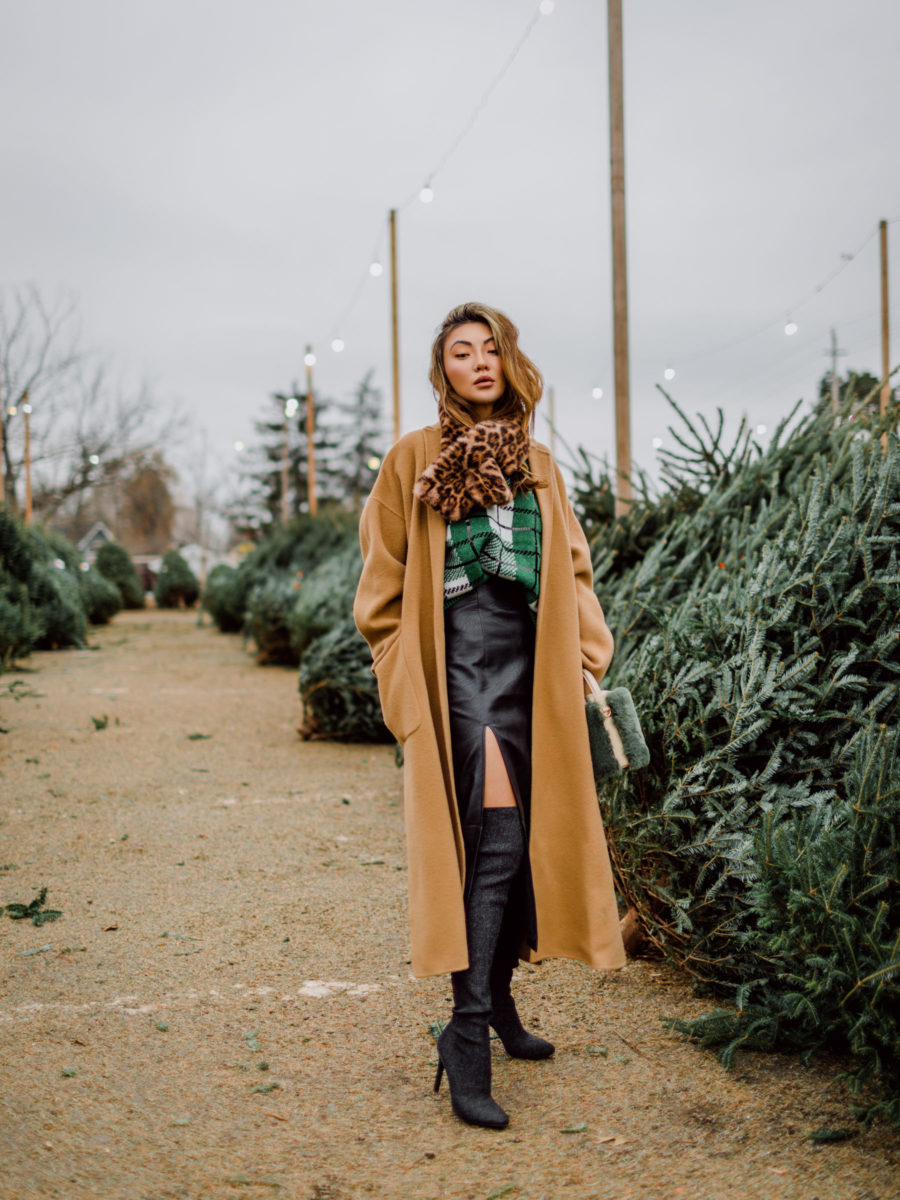 Wrap Coat Similar | Plaid Sweater Similar | Leather Skirt Similar | OTK Boots Similar | Bag Similar
W
inter in New York ultimately means constantly trying to find creative ways to stay warm. Granted, it has been relatively mild thus far but I know the temperatures will only continue to lower as we have entered the month of December. I wanted to go over some cozy essentials that are not only fashionable but also practical in terms of keeping you as warm as possible as you trek from place-to-place this winter. Additionally, I also want to share my hidden trick that might not be so obvious when it comes to subtly
layering at this time of the year
. So let's bundle up together! Continue reading below to discover my 5 cozy essentials and where you can purchase your own this winter.
…

…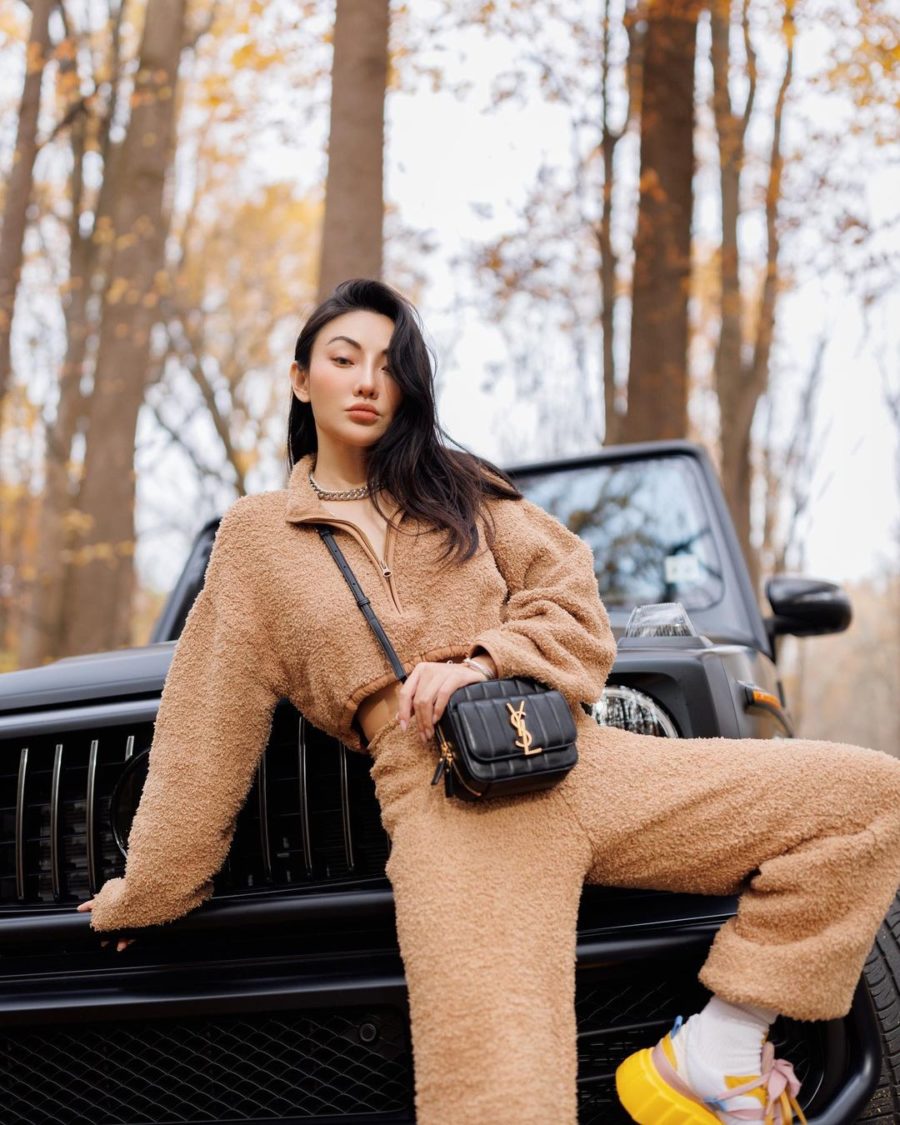 Matching Sweats
I will not lie to you guys. When it gets to be freezing during the wintertime, it takes a lot of willpower within me to not want to stay bundled up in my pajamas. Alas, several outfit changes a day are a must for my career so it is not often I get to do so! But on chilly days when I am primarily doing busy work and answering emails all day, you can bet I am reaching for something like a pair of matching sweats. After all, leisure clothing has become a thing of its own. There are so many stylish sweatshirts and pants on the market that you could easily wear out of the house if needed. For instance, a cozy sherpa set is so cozy, yet chic enough to rock whilst out and about.
…

…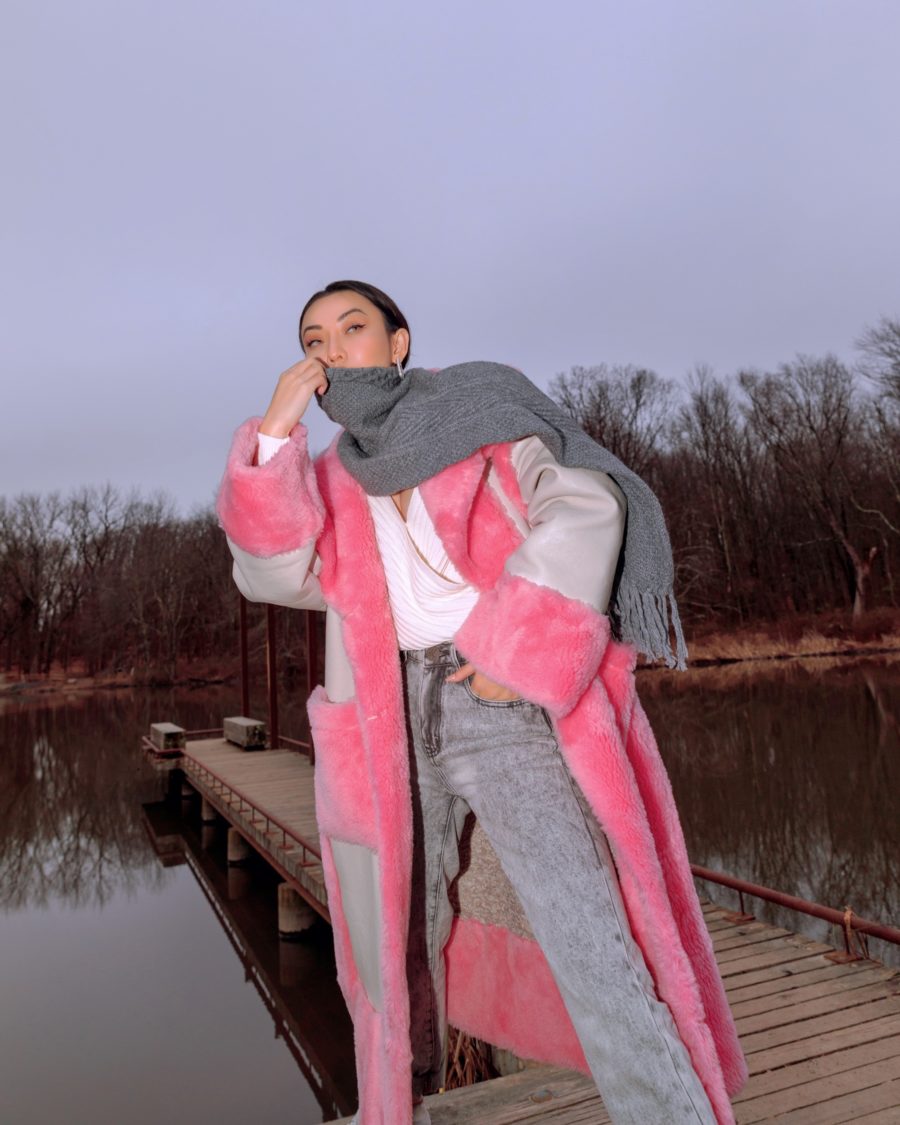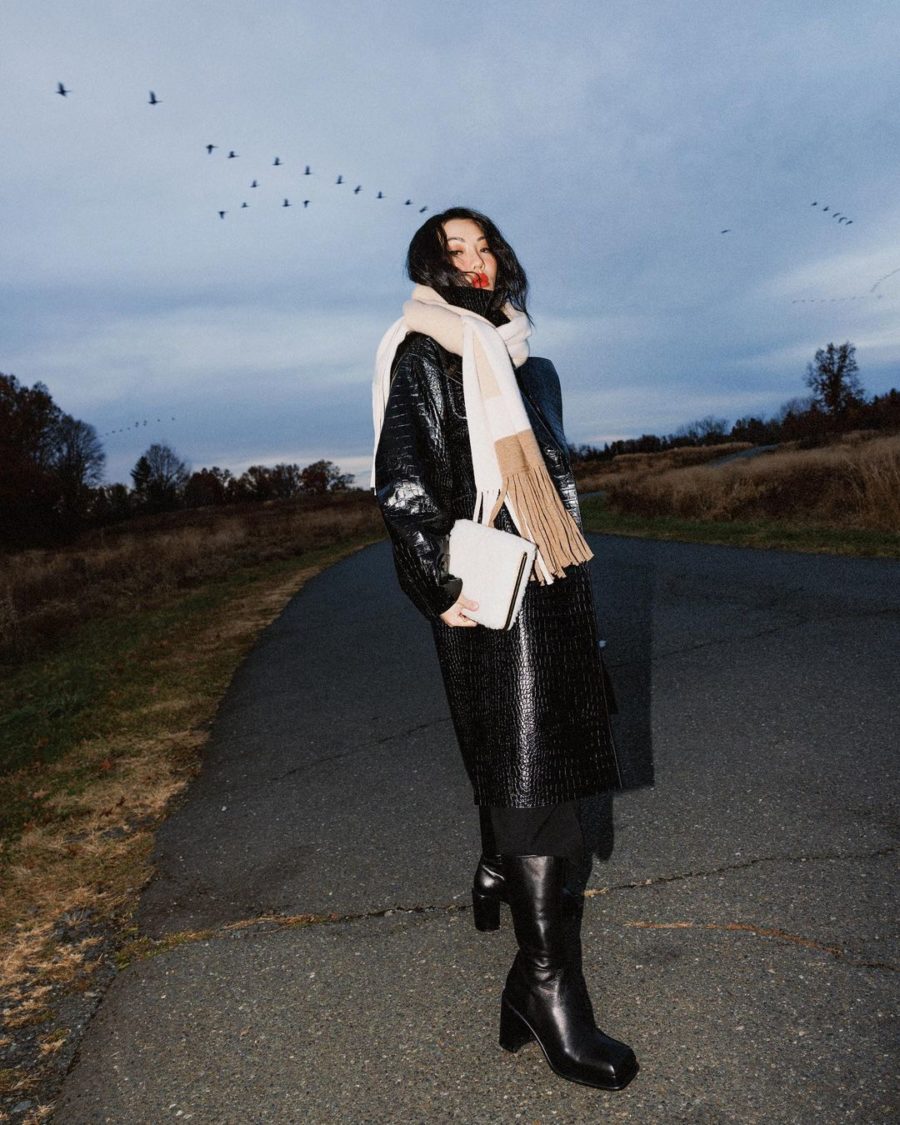 Scarf
In terms of cold weather accessories, I would have to say that a scarf is the one I cannot live without. For me, wrapping up in a warm scarf that keeps my neck shielded from the cold makes a big difference. Plus, if you wear the right scarf, you can actually gain a lot of style points with a plethora of different outfits. For something on the luxe side, cashmere always looks good and keeps you warm without being too bulky on the neck. However, if you do prefer the chunky look, oversized blanket scarves are just as warm and just as cute! They're as trendy as ever this season.
…

…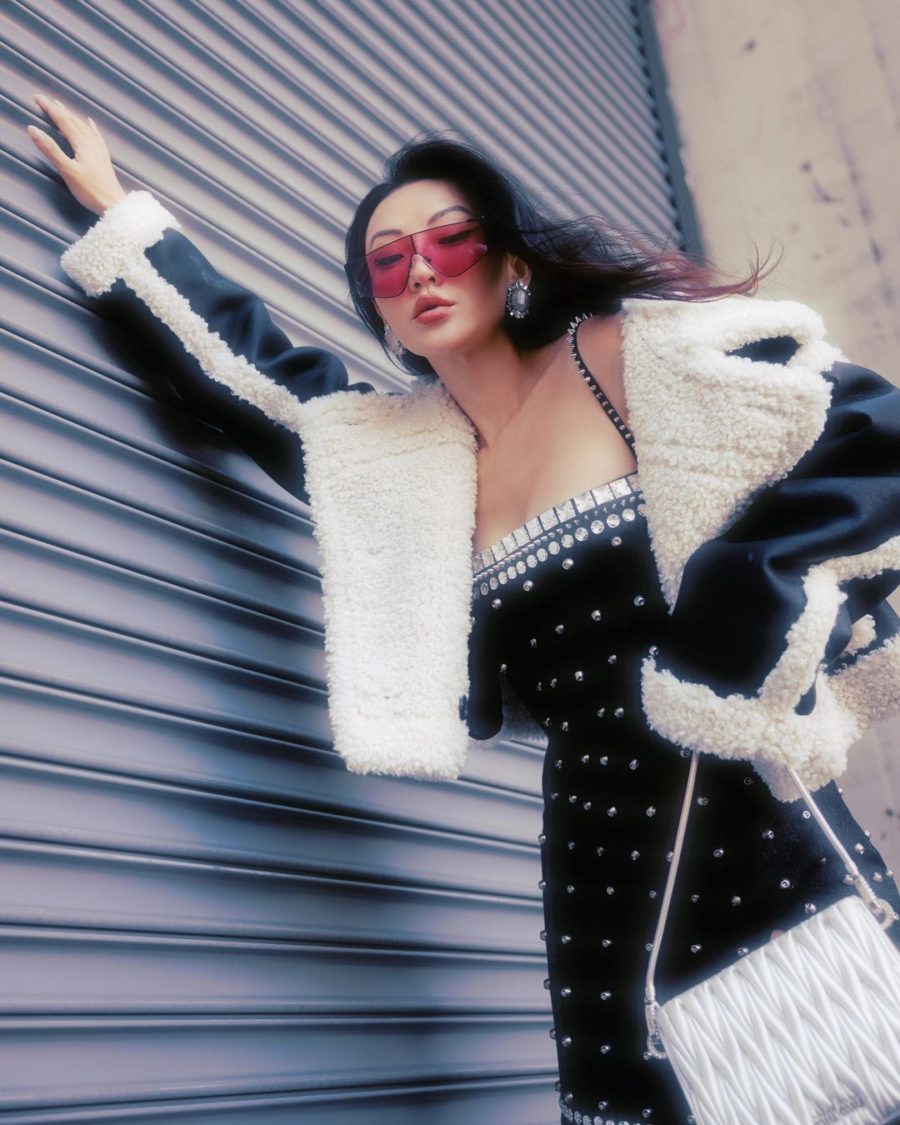 Shearling Lined Outerwear
When stepping out into the winter weather, a parka would always be the wise choice. However, at times those long, puffy coats are too casual or might not fit in with the aesthetic of your outfit. I totally get it. A stylish, yet insulated version is a must for when you do not want to wear your bulky, marshmallow coat. Personally, I strongly think anything shearling-lined will do just the trick. Whether it is a moto style jacket or an all-over teddy piece, you can be rest assured that you will be warm without having to sacrifice your style. You can also style this outerwear item both casually and formally, making it a true jack of all trades.
…

…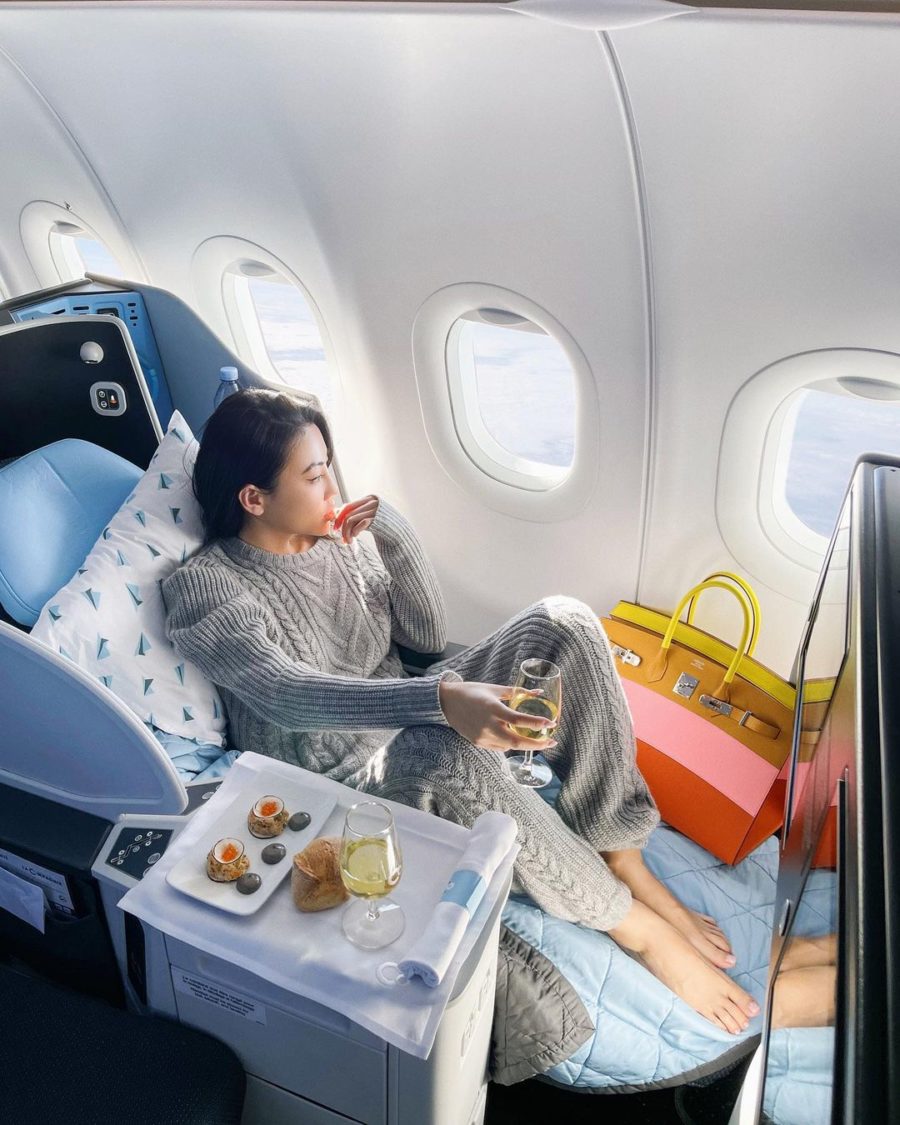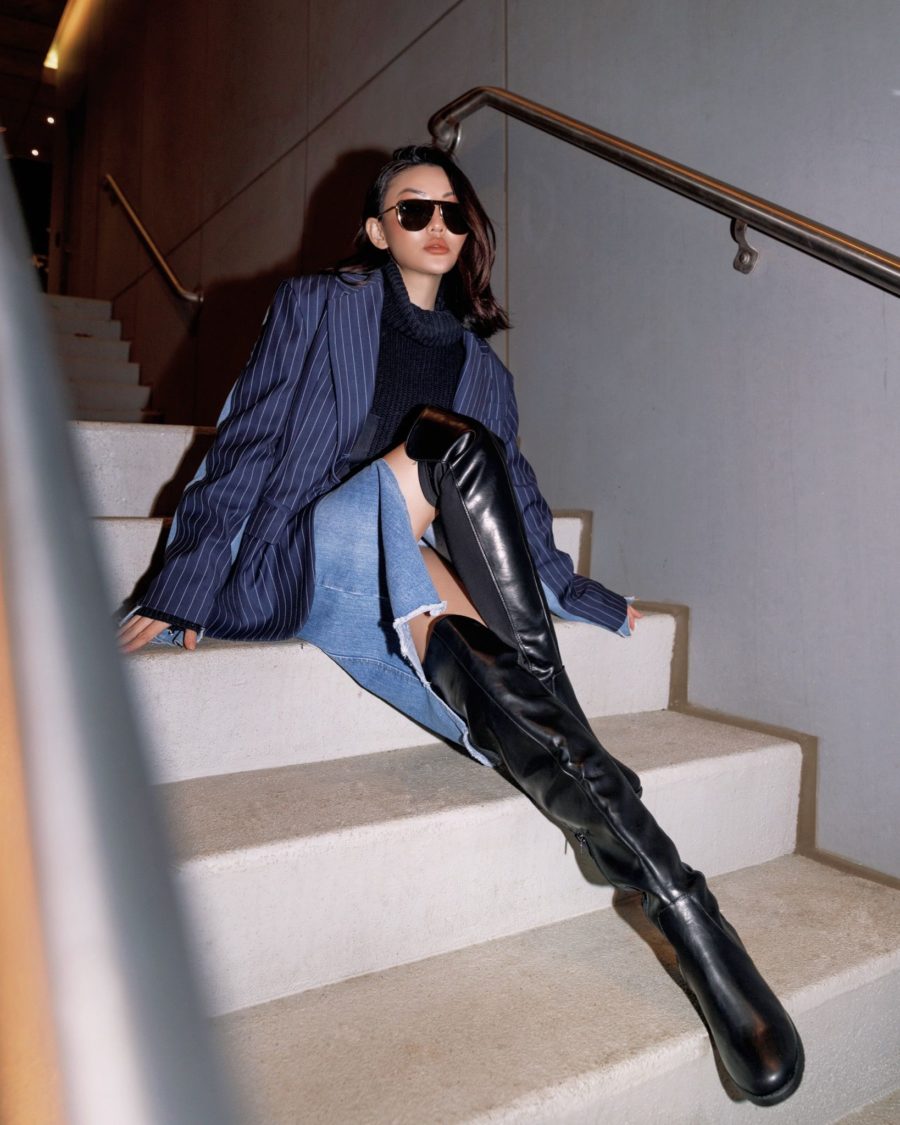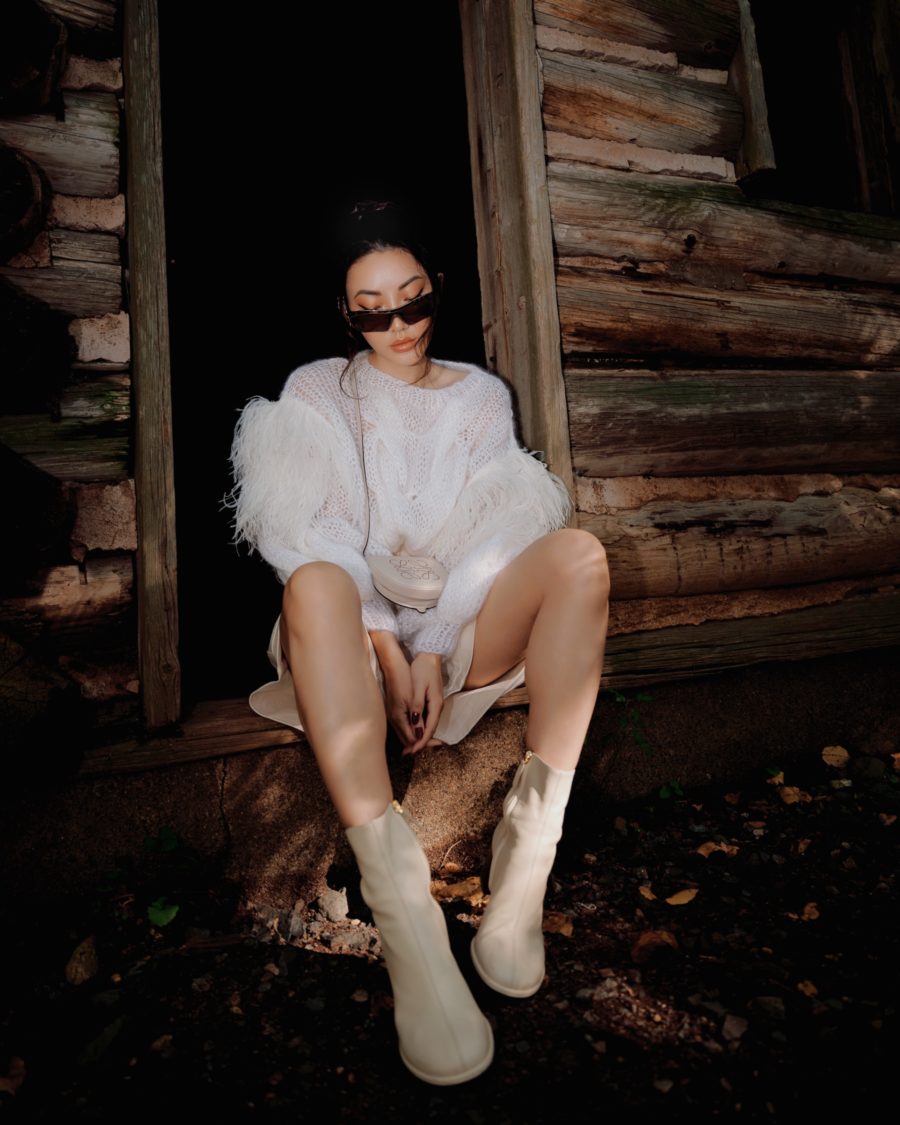 Cable Knit
Sweaters in winter are not groundbreaking by any means. I tend to flock to them during the colder months just as any other person would. However, I am finding a really soft spot in my heart for all things cable knit this year. Not only do they tend to be thick and cozy, but cable knits also visually exude warmth and comfort. There is something about that woven pattern that I adore and it is no wonder why it is a more trendy sweater these days. I am hereby announcing that chunky cable knit sweaters, dresses and accessories are a definite winter item to stock up on for the winter.
…

…
Thermals
Last but certainly not least, my trick to staying warm no matter what is layering!! There is more than meets the eye in a lot of winter outfits you might see because there could be a layer (or several even) of hidden clothes underneath. Tight-fitting thermal shirts and leggings are the key to staying warm all day long. They can easily be worn underneath sweaters, shirts, jeans and more. Look for fleece-linings, heat technology, and other similar features to maximize their
performance. You could even take it a step further by adding an extra layer via a pair of
tights
!
…

…
What cozy essentials do you fall back on when it's frigid out?