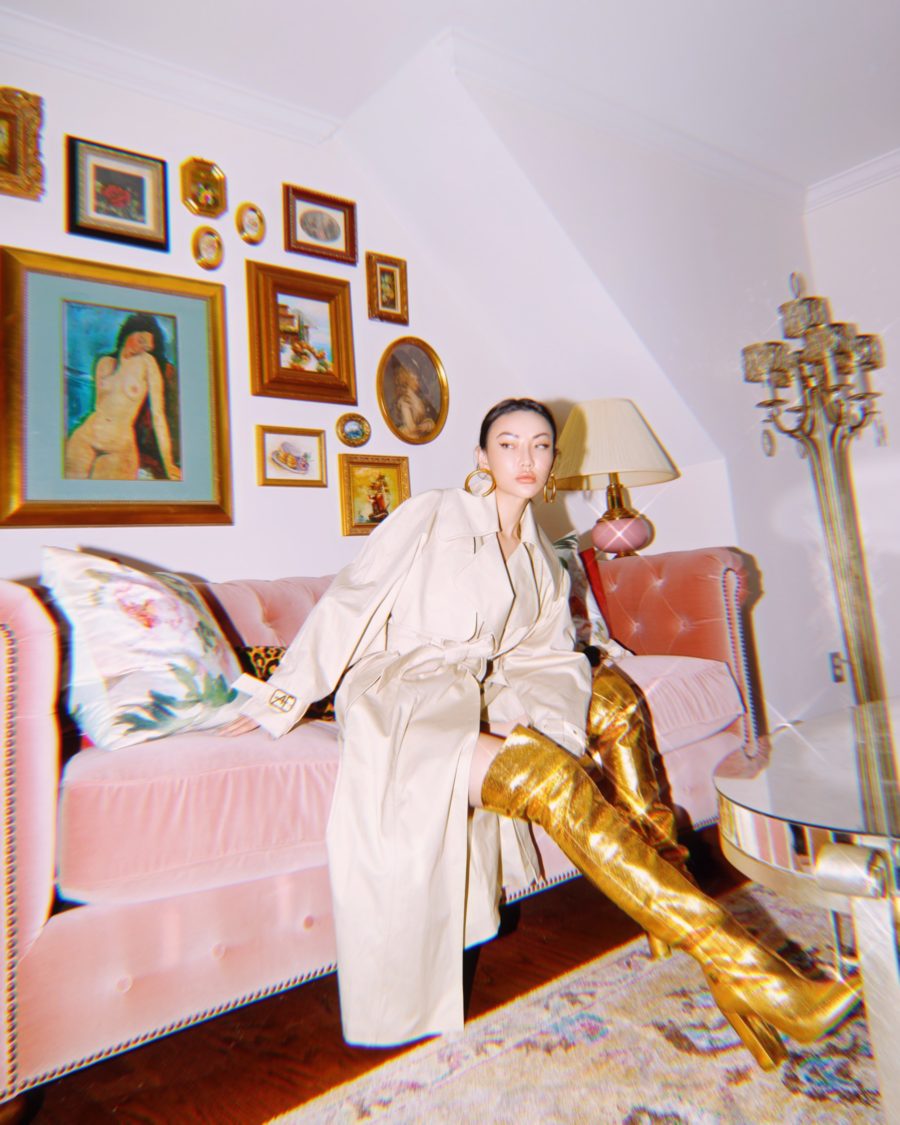 Trench Coat Similar (Affordable) | Gold Over The Knee Boots Similar | Oversized Hoop Earrings Similar & Affordable
B
oot season is finally upon us! In my wardrobe, I already started swapping out all my
warm weather clothes for fall and winter outfits
and I made sure my boots were easily accessible. With virtual fashion week happening, I've also been wearing a lot of different styles – some that are more dominating than your average shoe. I appreciate how they add an elevated aesthetic to your look – which is why they hold a special place in my heart. In terms of trend, there are some familiar styles resurfacing from previous years that I am thrilled about wearing again. All of these styles are totally wearable and easy to incorporate into your existing wardrobe. Without further ado, here is your comprehensive Fall 2020 boot guide.
…

…
OTK Boots
First things first, I have to mention one of my all time favorite boot styles: over-the-knee boots. There is something so alluring and sexy about a mile-high boot. It can be quite intimidating to style since they do take over such a large portion of the body compared to traditional footwear. You can opt to blend it into the outfit. For instance, wearing dark skinny denim with dark OTK boots. Or you can let them be the star of the show by pairing with a shorter skirt or dress to show off the entirety of the shoe.
…

…
Knee-High Boots
A very similar counterpart to the OTK boot is the knee-high boot. Obviously, this is a more subtle variation that, as the name suggests, cuts off right at – or just under the knee! I find them more wearable for everyday than OTK boots – and they're perhaps the buzziest of Fall 2020 boot trends. I especially love wider calf styles that allow you to play with volume and proportion. In this outfit, I'm wearing some green knee-high boots under a pleated midi skirt. It's a combination you can expect to see all season long from all the major fashion girls.
…

…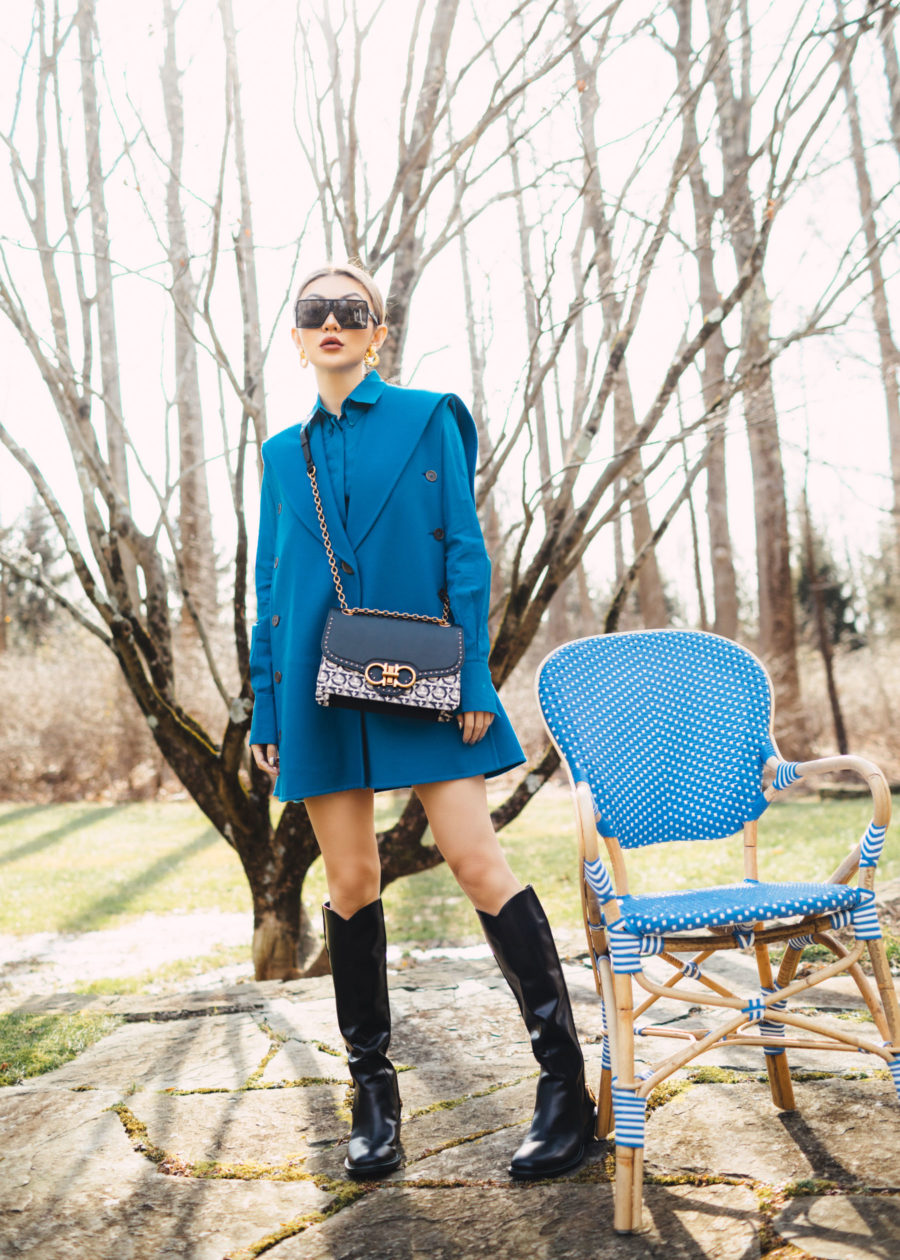 Riding & Flat Boots
Fall 2020 will also be seeing a lot of flat boots. This can be many different styles of boots but it ultimately means there is not a platform or a heel to provide extra height. You'll be seeing this trend via short booties all the way to OTK styles too. I love flat boots because they still look so sleek and stylish even without the addition of a heel. Plus, they are a lot more comfortable and can often be worn all day without a problem!
…

…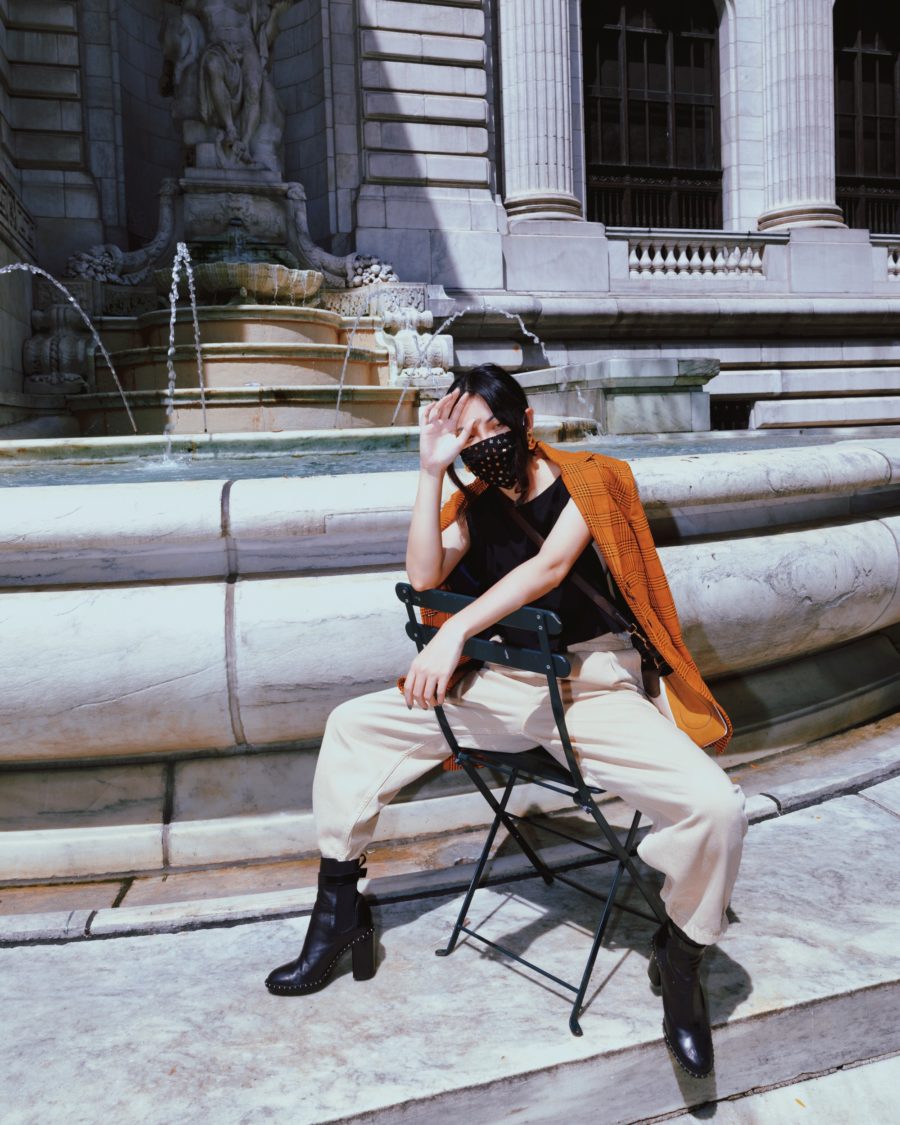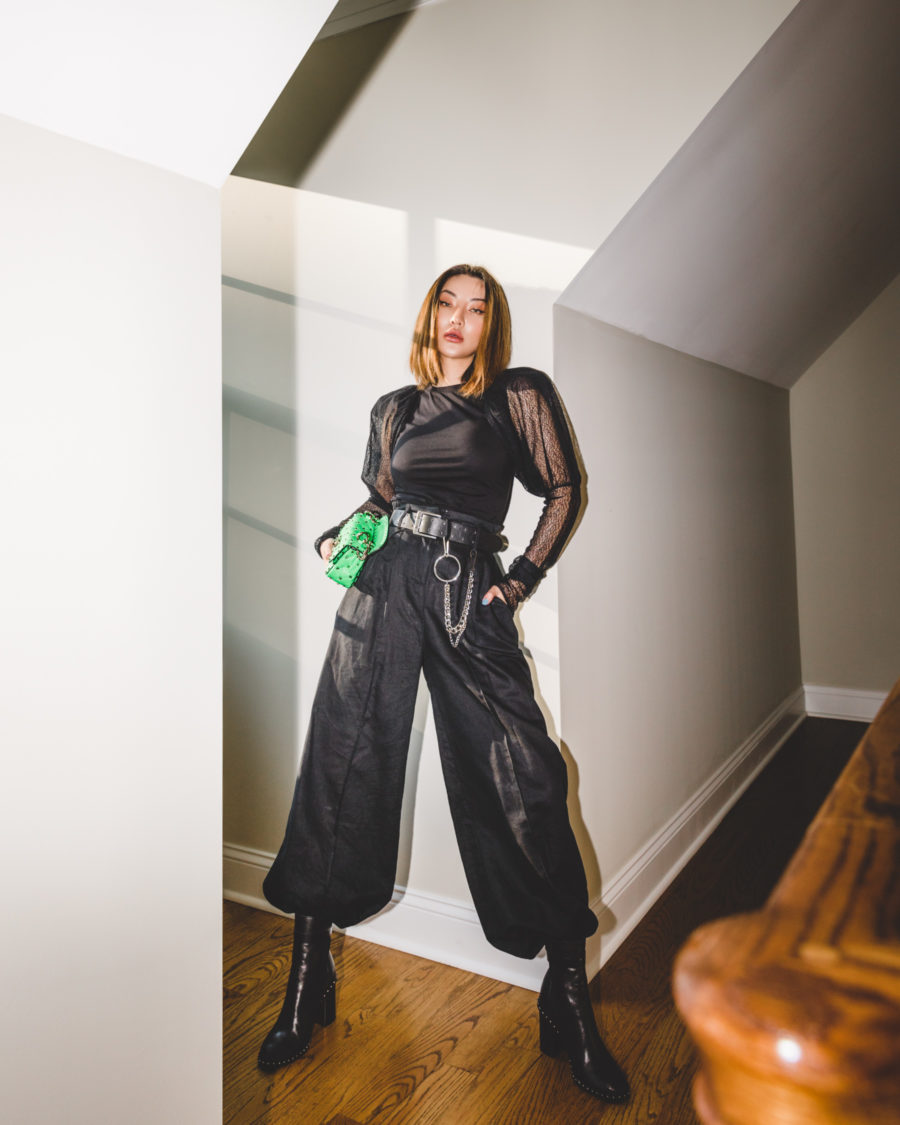 Hardware
Another boot trend I anticipate for the next coming months is added hardware or embellishments to your favorite boot styles. Whether it be minimal studs along the length of the boot or large chains that adorn the toe – these extra details are really going to make your outfits pop even more. They give off a more dramatic, daring vibe that I cannot wait to style for everyday wear or even for going out!
…

…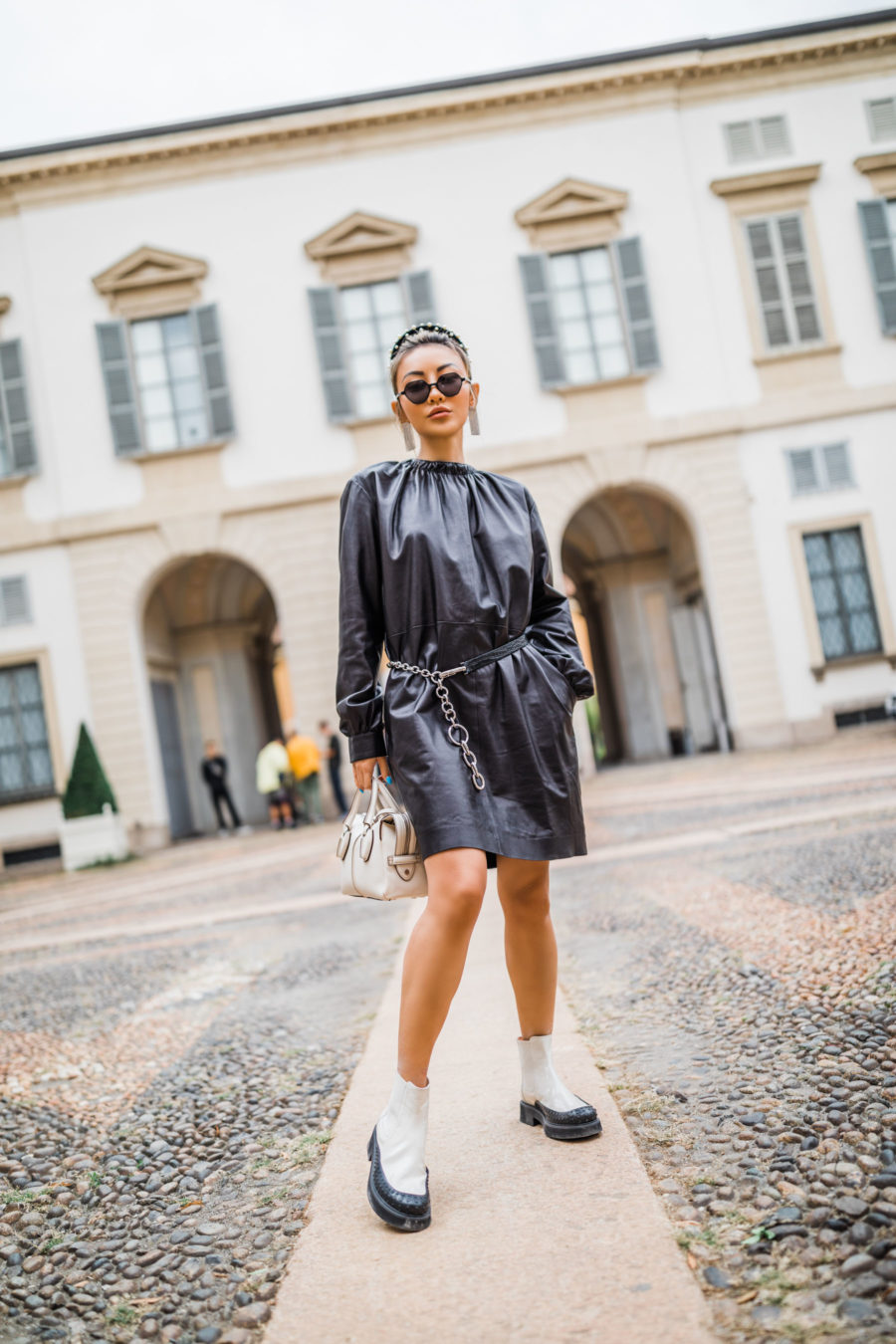 Chunky Sole
Going back to the bottom of the boot, the chunky sole is another trend that is resurfacing for fall and winter 2020. Think the classic Doc Martens or those really large lug sole booties. These boots are great because they maintain the comfortability of the aforementioned flat boot style, but will also give you that additional height and lift if that is important to you! This chunky sole trend is going to be perfect for street style enthusiasts.
…

…
Platform
Speaking of height – you will be glad to hear there is a special demand for platform boots this year. Large and in-charge heels that demand attention are here to stay. Personally, I love a good platform boot because it really lengthens the body and makes me appear a lot taller and slimmer! Although you may not wear a platform boot for running errands, they are going to be a really great option for dining out or even the upcoming holiday season.
…

…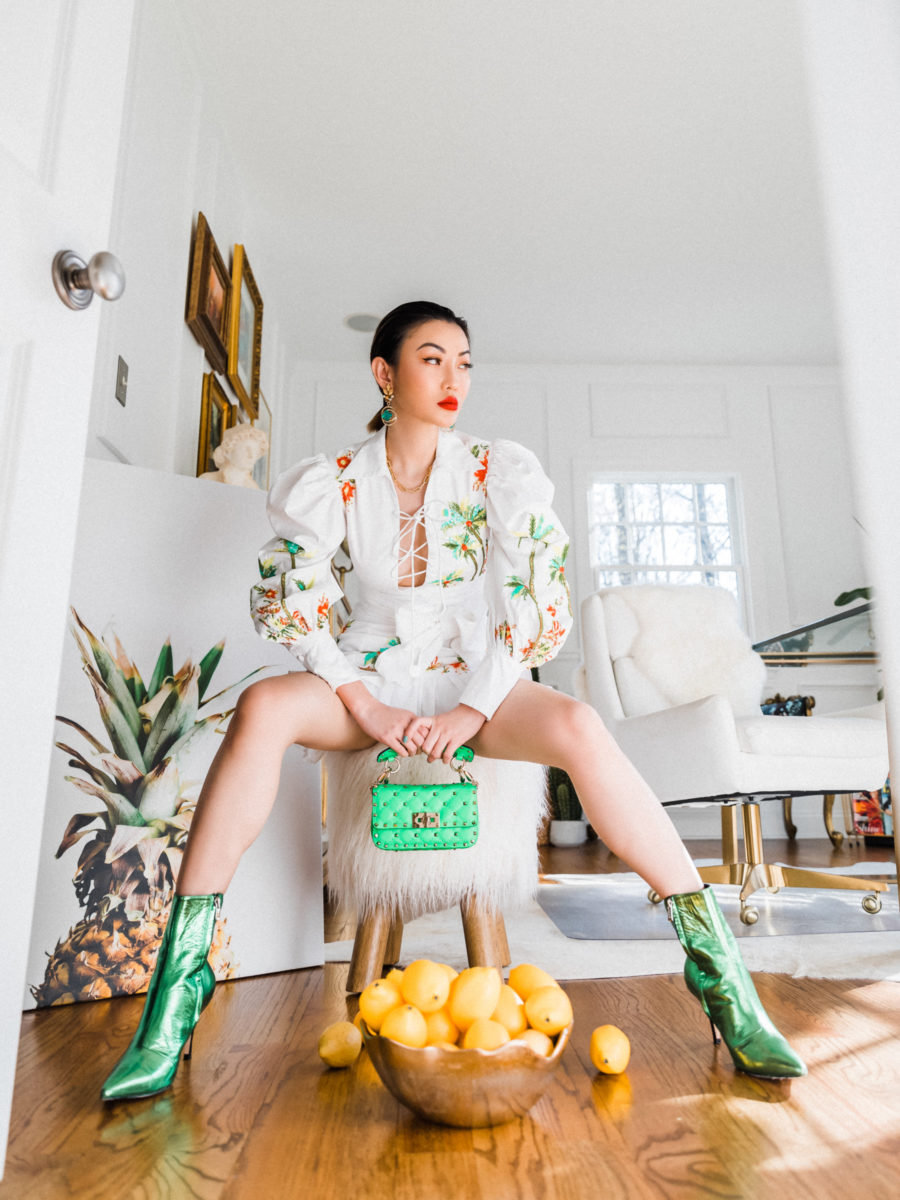 Bright & Bold
Last but not least, one of the biggest Fall 2020 boot trends is color. Neutrals are always going to be in style because they naturally match with almost anything. However, we are going to see a large influx of bright and bold boots that are really going to captivate any onlookers. I am talking hues such as bright orange and royal blue. You can choose to play up that color all throughout your outfit or you could use your bold booties as that pop of color for the fall.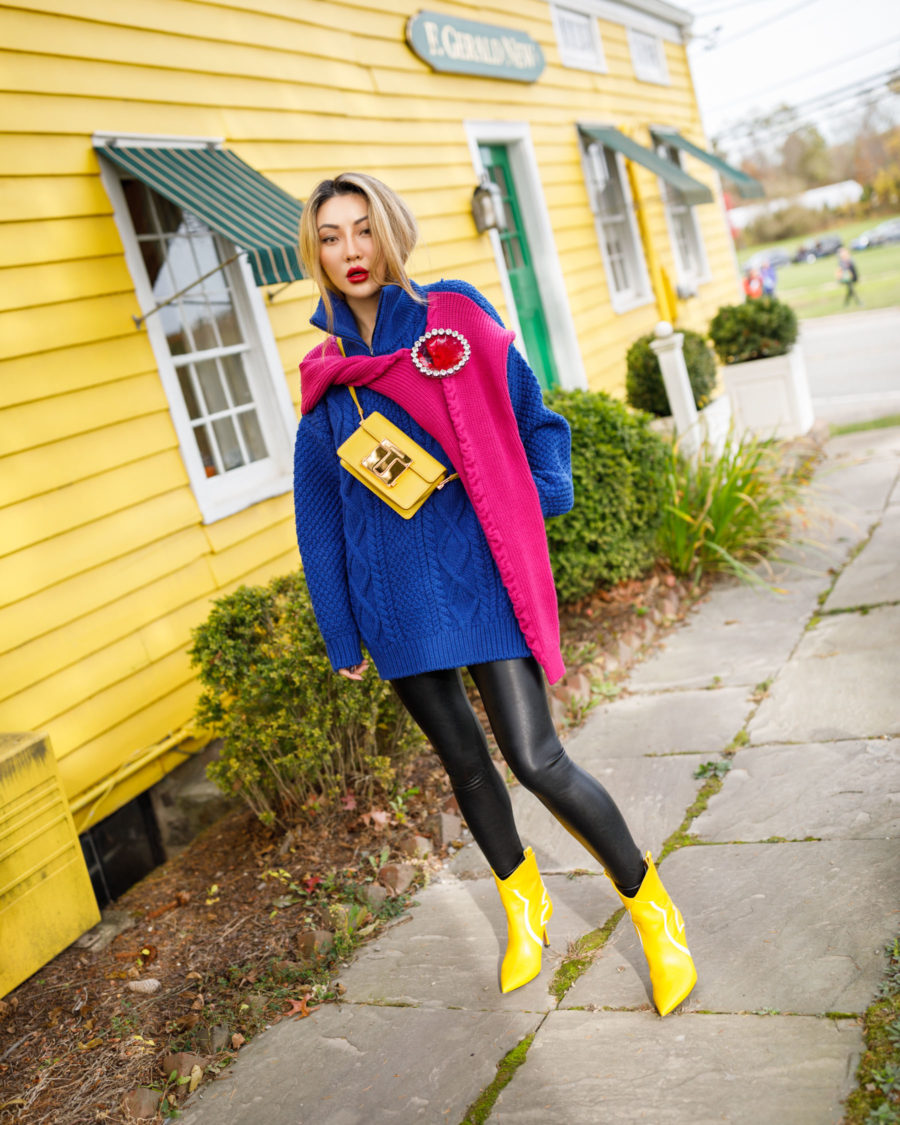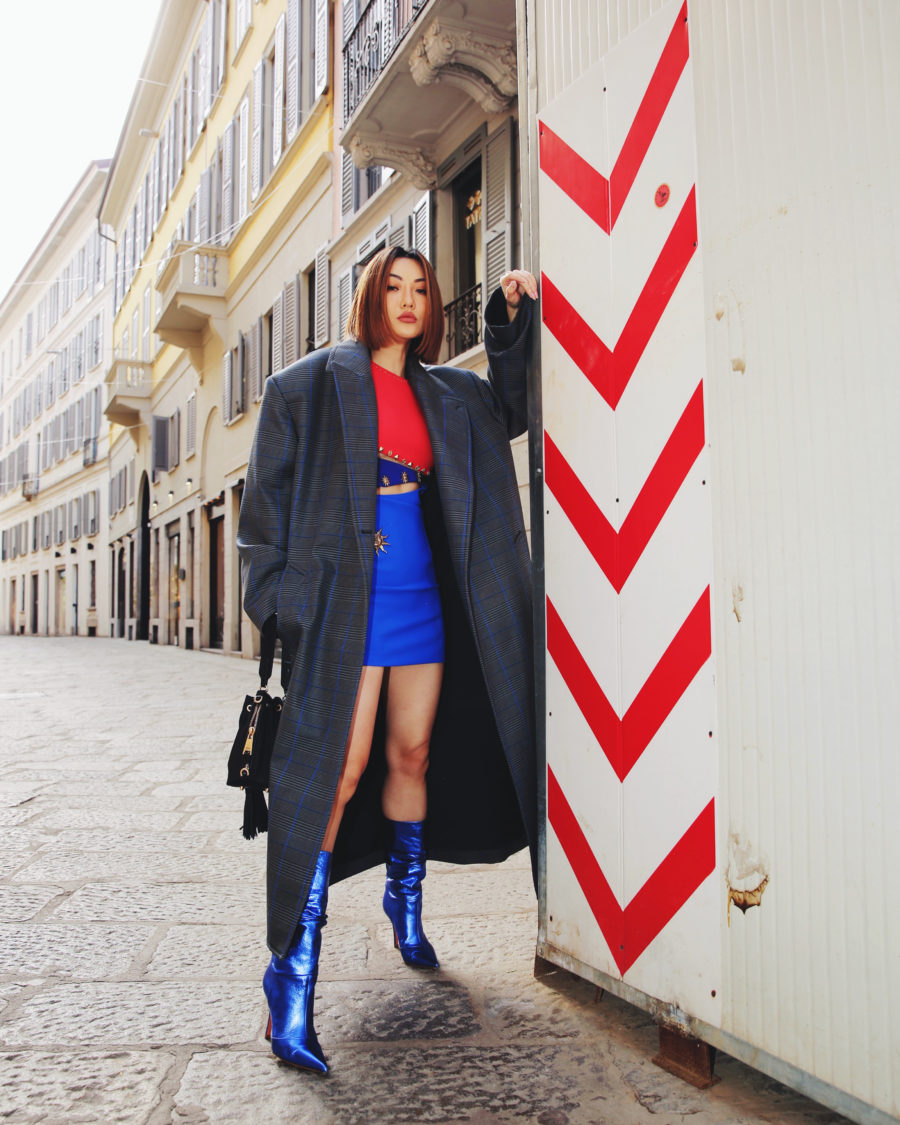 …

…
What are your favorite Fall 2020 boot trends?