Disclaimer: This post was inspired by The Rachel Review.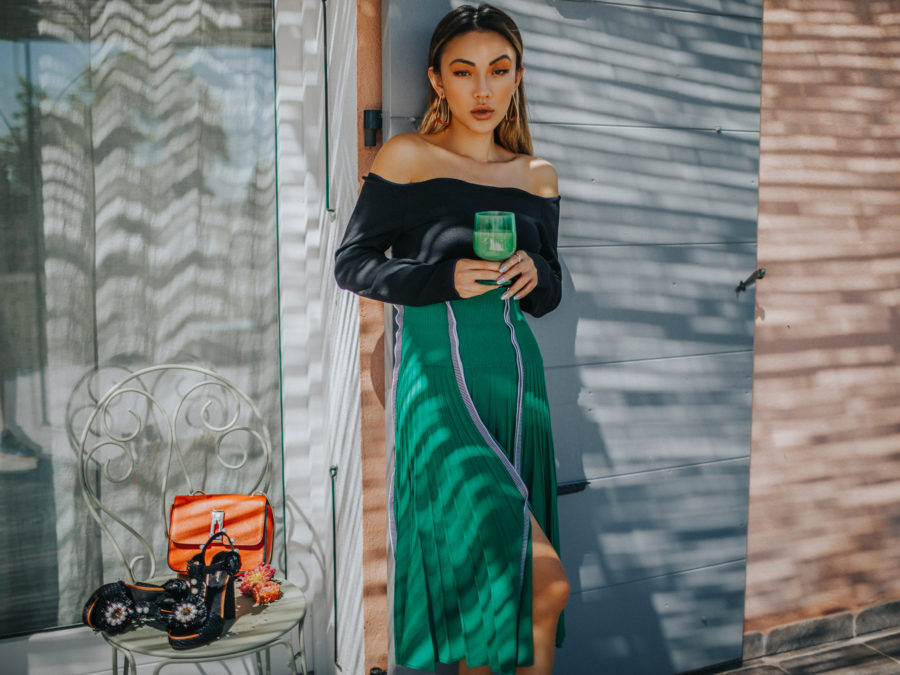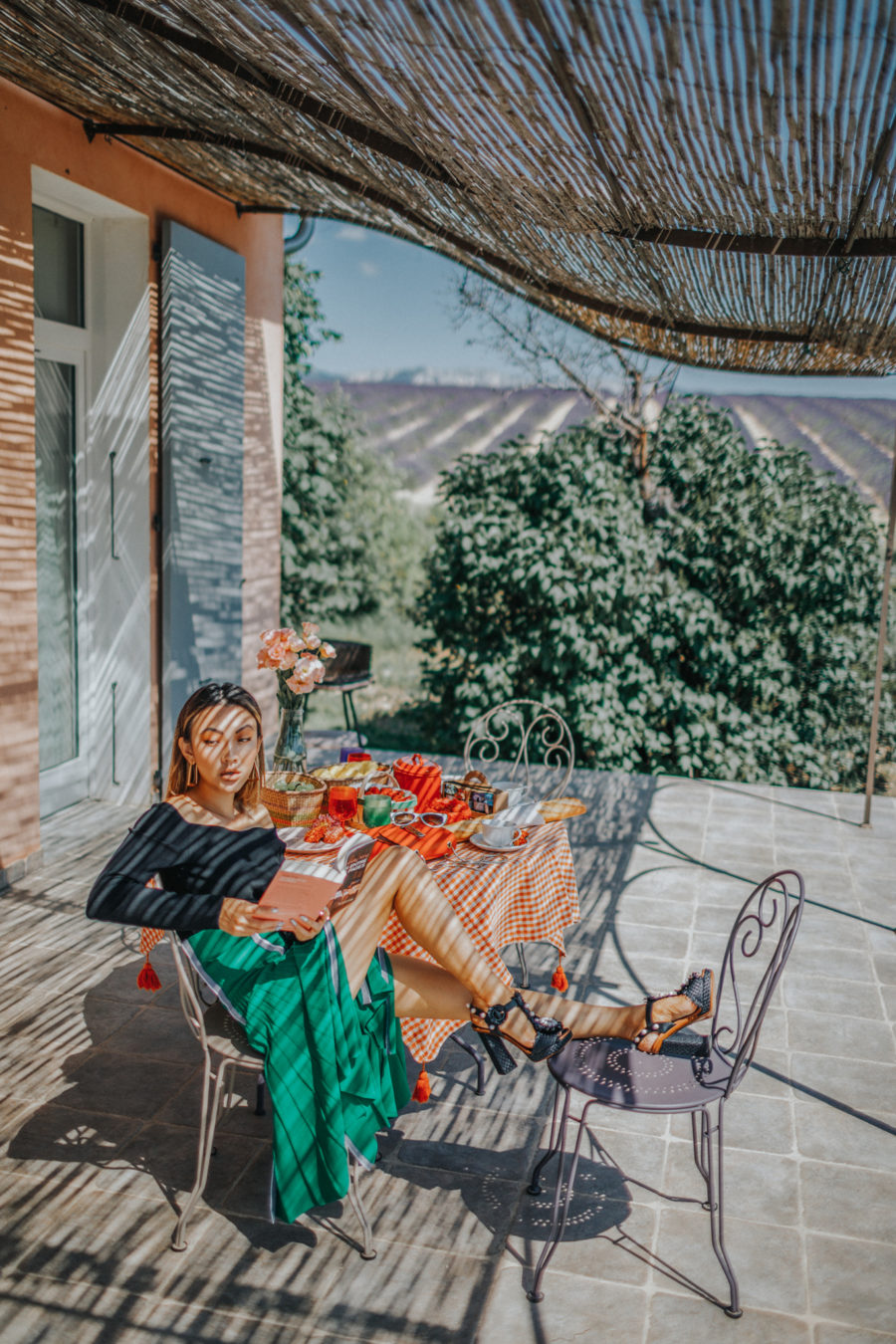 Off The Shoulder Top Similar | Cedric Charlier Skirt | Laurence Decade Heels (Sold out in Green, Similar) | Anya Hindmarch Handbag | Ben Amun Earrings
I
t isn't rare to find that most fashion icons picked up the art of dressing from an important figure in their family. For me, this "person" was my mom because she knew how to carry herself. She was always so poised and dressed exceptionally well. It wouldn't be a surprise if she picked up these habits from my grandmother. From a generation of important women in my life, I learned
numerous style tips
that I continue to carry with me and have already started passing down to my girls. These are inherently important to me, especially as my career began to focus on fashion and the art of styling. So today, I want to share with you what I believe to be the 12 style secrets all classy women know. And being classy doesn't mean you can't be trendy or stylish, so use these rules as a baseline and tweak from there.
…

…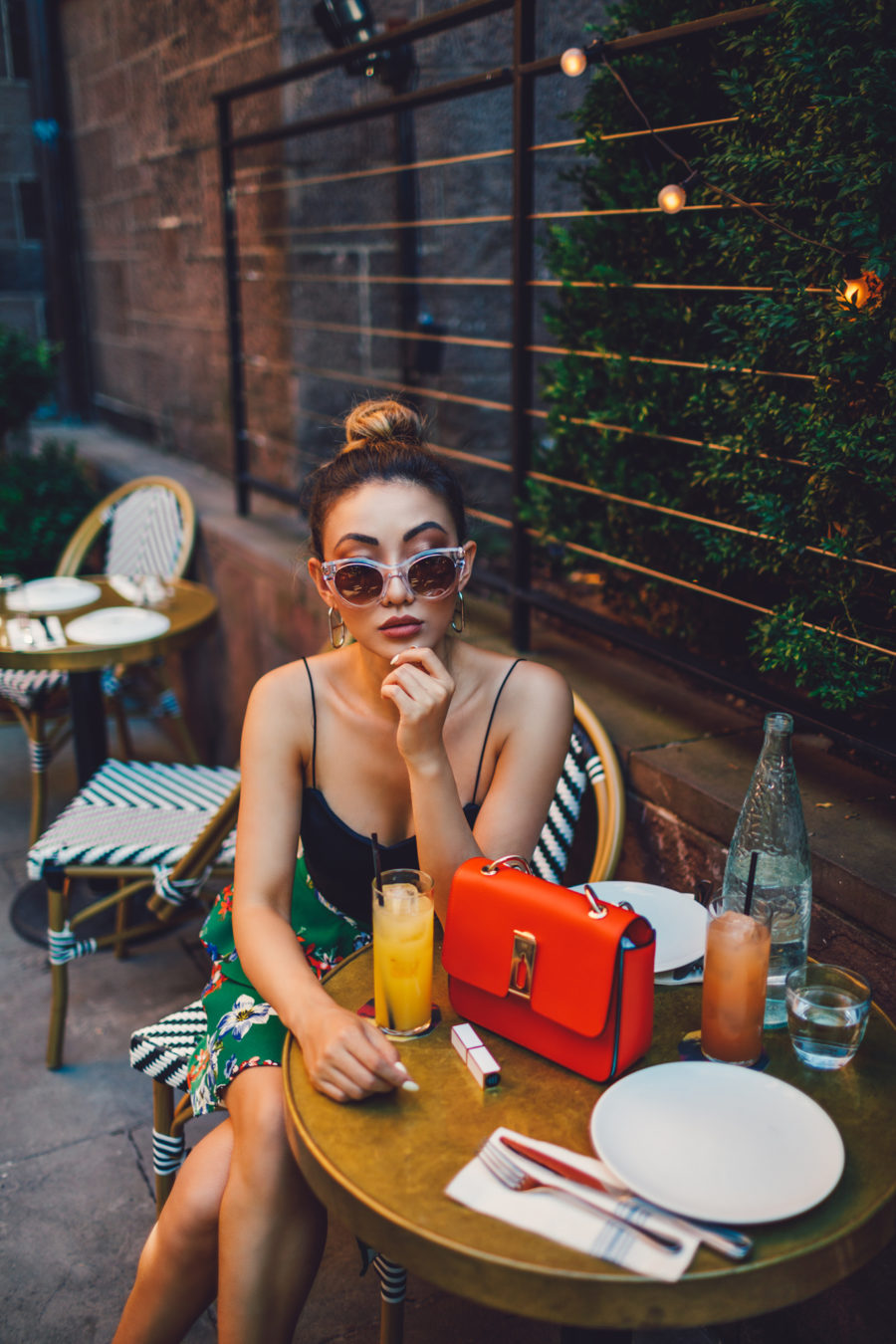 3

Know What Looks Flattering on You

It is also important to look beyond basics and really study what suits you. You probably notice that I wear a lot of greens, reds, and yellows. Through the years of documenting what I wear, I know these punchy colors contrast well and enhance my complexion. Also, dress for your body. With a petite frame, it's important for me to stick to silhouettes that flatter my form and don't overwhelm it like a-line skirts or dresses and bodysuits.
4

Wear the right undergarments

Often times, we get so focused on the components of an outfit that we forget how important it is to pick the right undergarments. All classy women know that the foundation of what you wear can make or break the exterior. Some of my biggest pet peeves are visible panty lines and "clear" bra straps. Make sure you have a shaping panties and nipple covers on hand!
1

Invest in Quality Pieces

Over the years, I began seeing the power in quality pieces and how investing a little bit more in better quality goes a long way. Although, fast fashion is beneficial for trying out trends, those items are only worthy of a few wears. Better quality garments may be more expensive but the value is tenfold as they are more sustainable, better for the environment and will last you for years to come. Plus, they're typically more versatile and can be worn in multiple contexts.
2

Stock Up on Basics

When in doubt, basics will never fail. I believe in having a collection of great fitting basics because they look good on absolutely everyone, and more importantly, they will never go out of style especially in neutrals like black, navy, white, and tan. These are items like a button down top, blazer, camisole, or a plain tee. Aside from making great power pieces, you can pair them with bold colors and fun prints for a look that's timeless and age appropriate.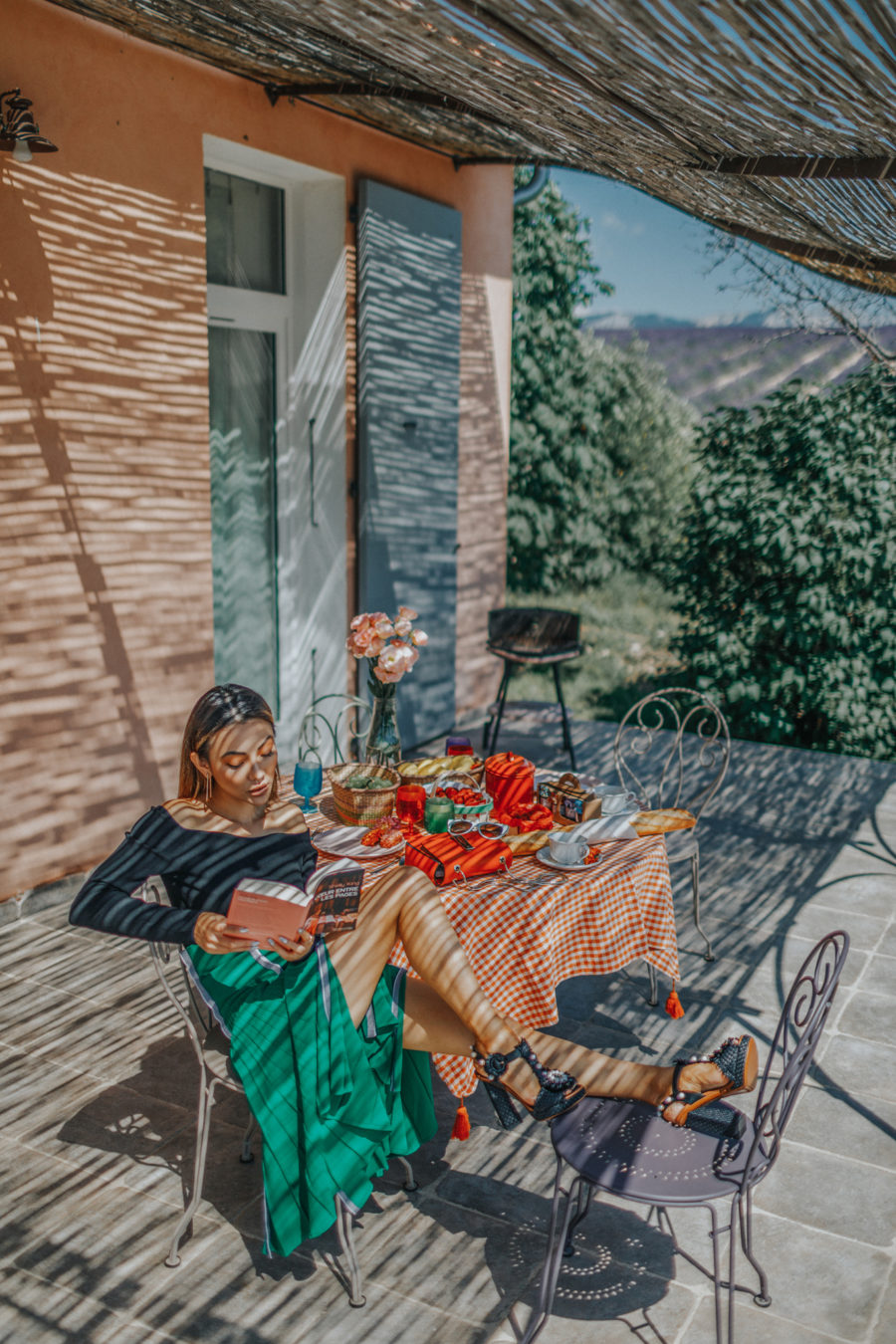 …

…
5

Less is More

Sometimes you need to step back from the bold colors and patterns (which is hard for me to do) and know that less really is more. Mixing too much prints and patterns can be overwhelming on the eye. Keeping it simple has a way of looking sophisticated and elegant. This rule also applies to your bag, shoes, and jewelry. By simplifying all features in a simple look, the structure and cut of your garments or accessories become the highlight – and this is key to looking pulled together and intentional.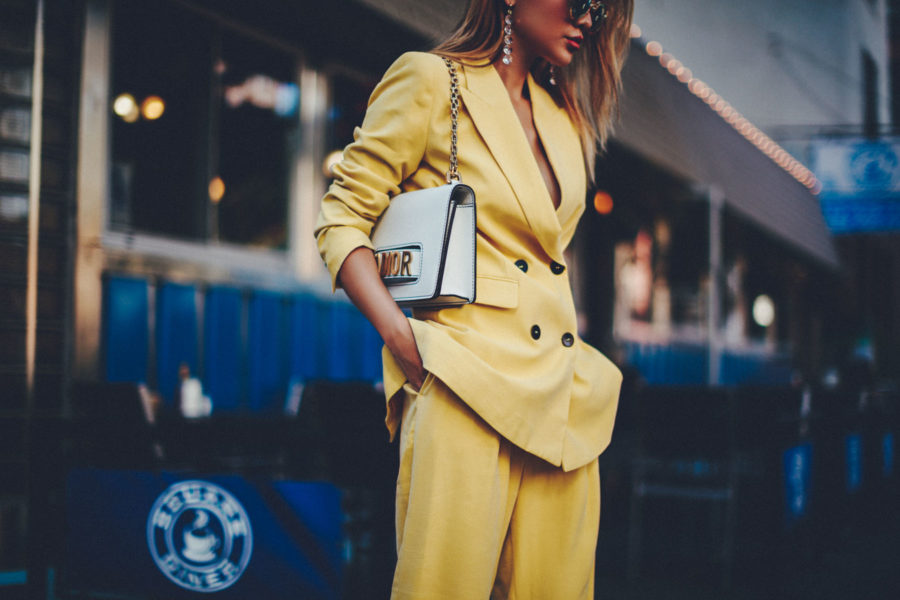 6

There's Power in Monochromatic Dressing

When it comes to getting dressed, monochromatic outfits have been the ultimate life savior. Gone are the days when you get stumped about what to wear because with a single-colored outfit, you immediately look polished. For a seasonless tonal look, go with a power suit even if you purchased the pant and jacket separately. You can also layer up midi skirts and trousers in unconventional ways now that we're headed into fall. Don't forget to check out my tips here on flawless tonal dressing. It guarantees that you won't look messy.
7

Tailoring is Everything

Certain items such as a suit or jeans go a long way when they are tailored properly. Most times, when you see a celebrity or stylist that looks pristine from head to toe, it's because their clothes fit well from the sleeve length all the way down to the hem of their pants. A blazer that is too big in the shoulders or arms can look sloppy and unflattering, so be sure to take the time to invest in tailoring! Doing so can help you revive a stale wardrobe and look like a million bucks.

…

…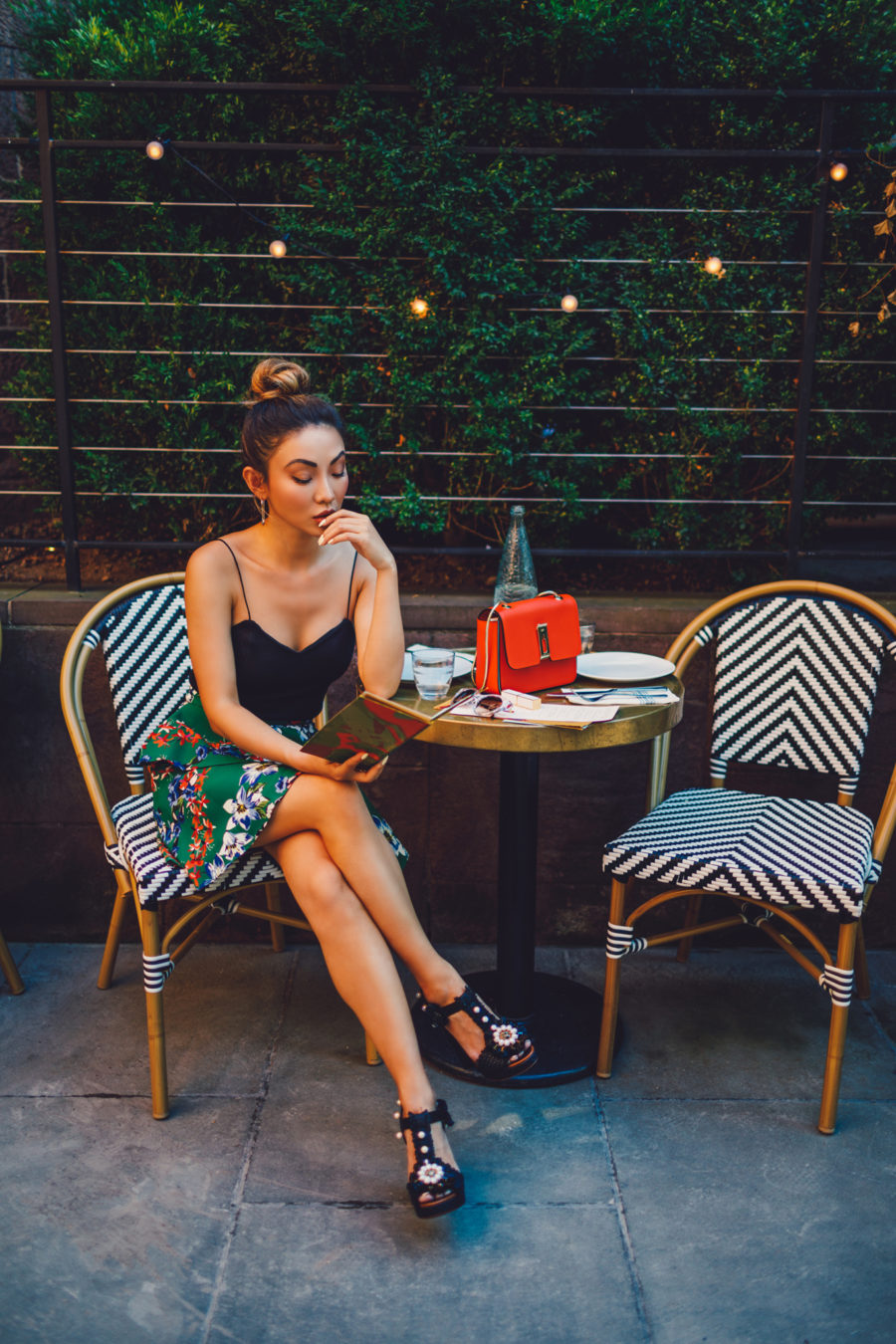 8

Smaller is Sometimes Better

Going hand-in-hand with less is more, when it comes to picking out pattern, it is important to keep in mind that smaller is often times better. Prints play on volume, so naturally smaller patterns don't overwhelm the body. This explains why polka dot and micro florals became so ubiquitous this past spring and summer.
9

Over Dress for the Occasion

It is imperative to waver on the dressier side for any occasion but do so appropriately. For instance, it is not acceptable to wear stilettos to a sporting event. You also need to beware of proper etiquette…like not wearing white to a wedding. Part of dressing well and looking classy, is knowing that there is a time and place for everything but at the same time, always dress to impress. You never know who you might run into. It's like that old-age saying, "dress for the job you want"…except dress as the person you want to be.
…

…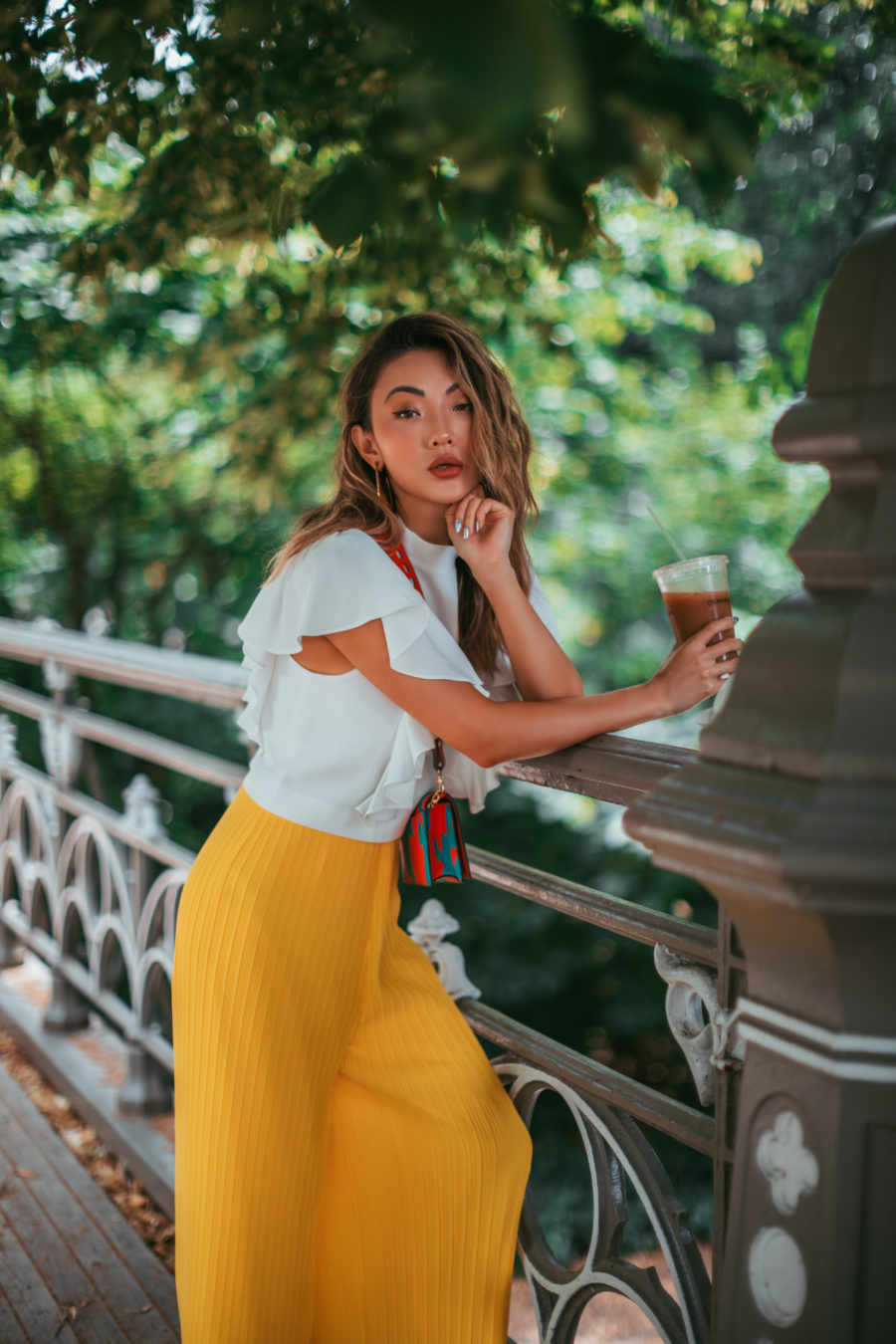 1

0

Good Hygiene Makes a Long Lasting Impact

In addition to dressing well, a classy woman should invest in self-care too. This means taking great care of your skin care, hydrating your hair, getting your nails done, and just being healthy overall. Taking care of yourself is crucial and doing so definitely shows in your confidence! Wearing a little makeup never hurts because frankly, smooth, radiant skin and fluttery lashes can take you a long way.
1

1

Go for Clean & Simple Makeup

I am a creature of habit, especially when it comes to doing my makeup every morning. Through practice, I discovered what suits me and I've adapted it as my everyday makeup look. Nailing down a clean and simple makeup approach is just as important as getting dressed. All classy women know that even skin tone is a must, so find a great foundation that perfectly matches your skin. Often times, you only need a little to conceal imperfections. And a few swipes of blush and bronzer bring life back into the face. (It's a good time to buy with the Sephora Sale happening!)

…

…
1

2

Act the Part

Lastly, the essence of classy really starts with the inner self. Yes anyone can look the part by dressing nicely and being well kept, but if they don't have a good attitude, this is what overrides everything. So, the last style secret I have to share is to carry yourself with grace, always be kind to others, and don't be afraid to wear your heart on a sleeve. Compassion and kindness is the best accessory.

Are there any style secrets you live by?