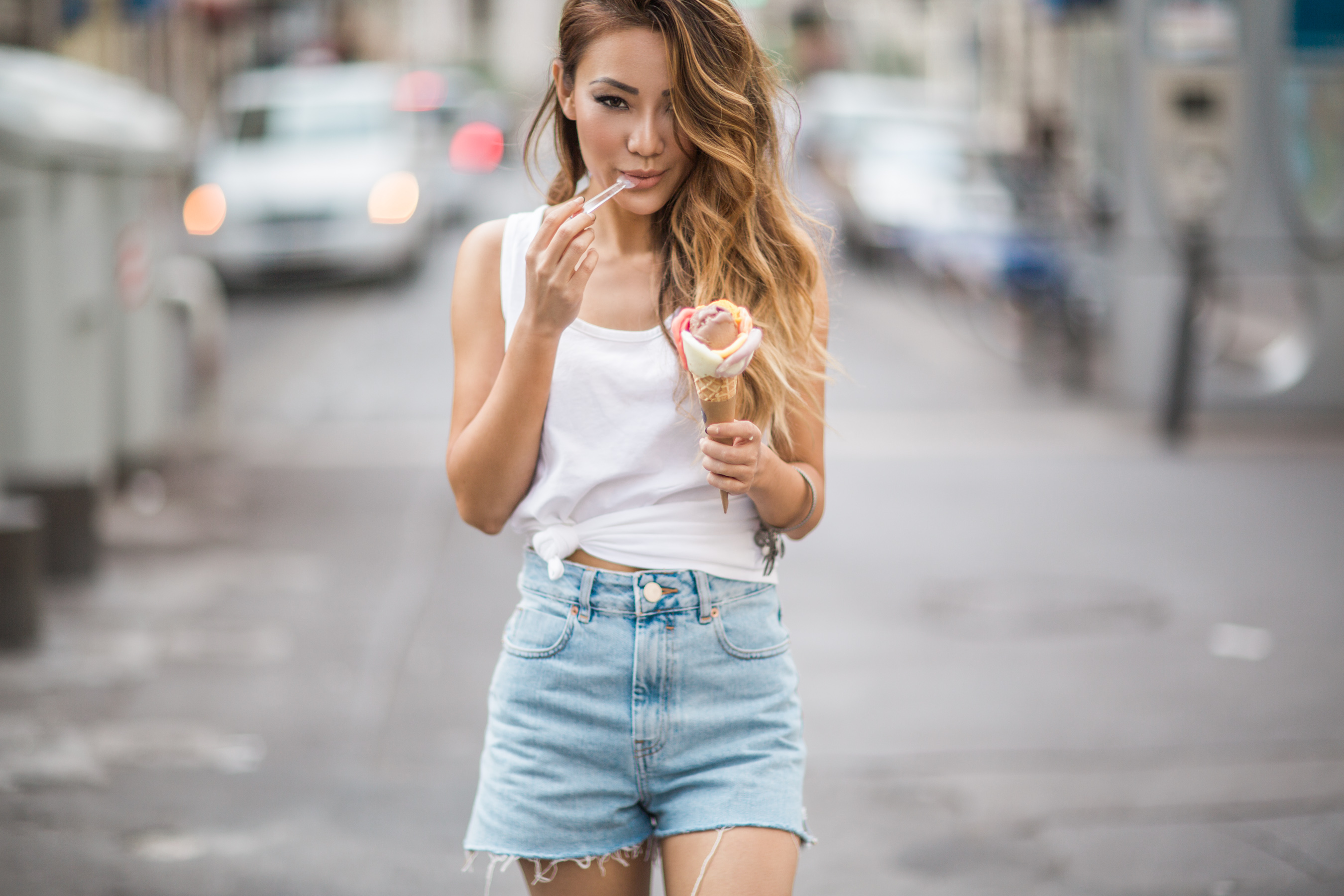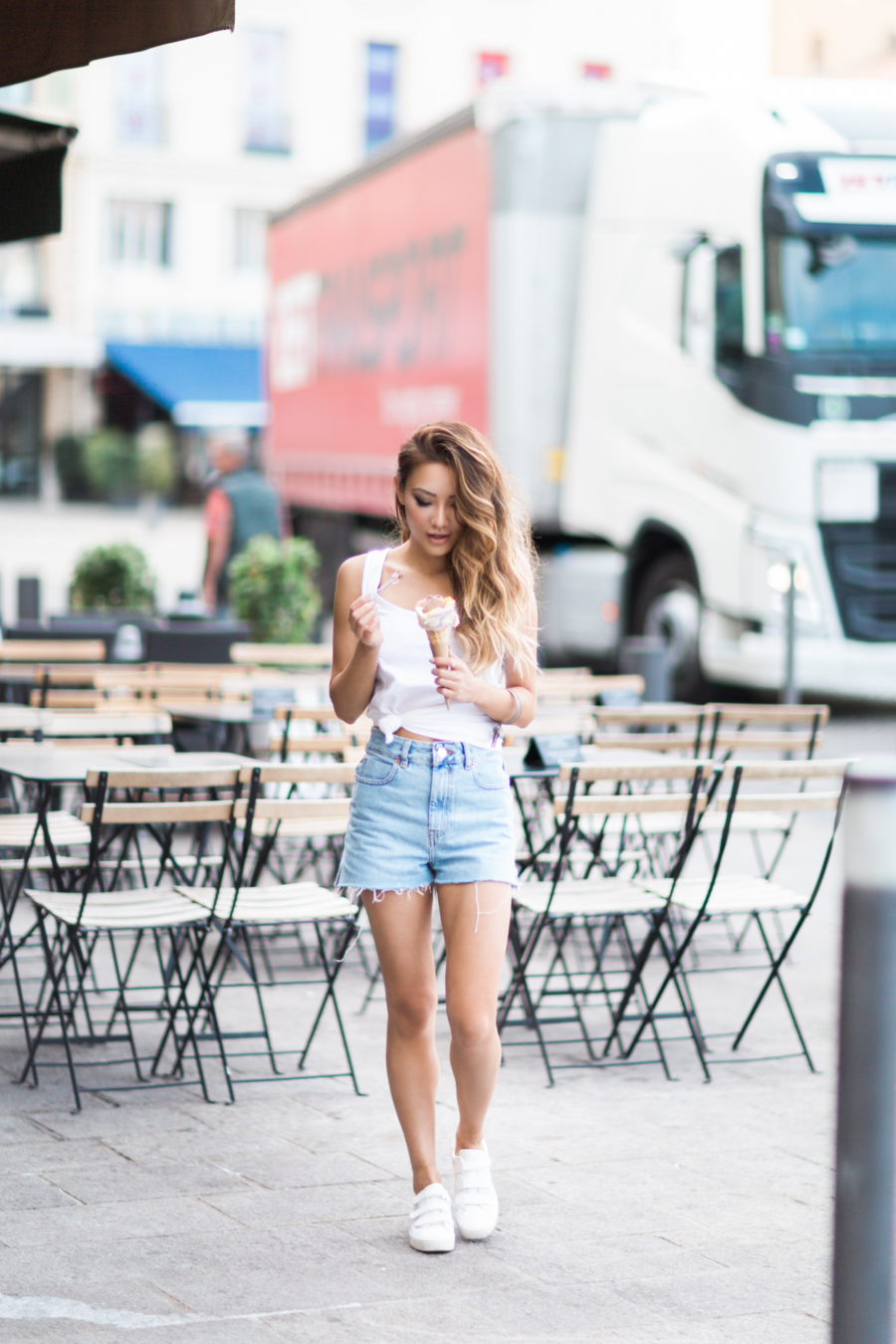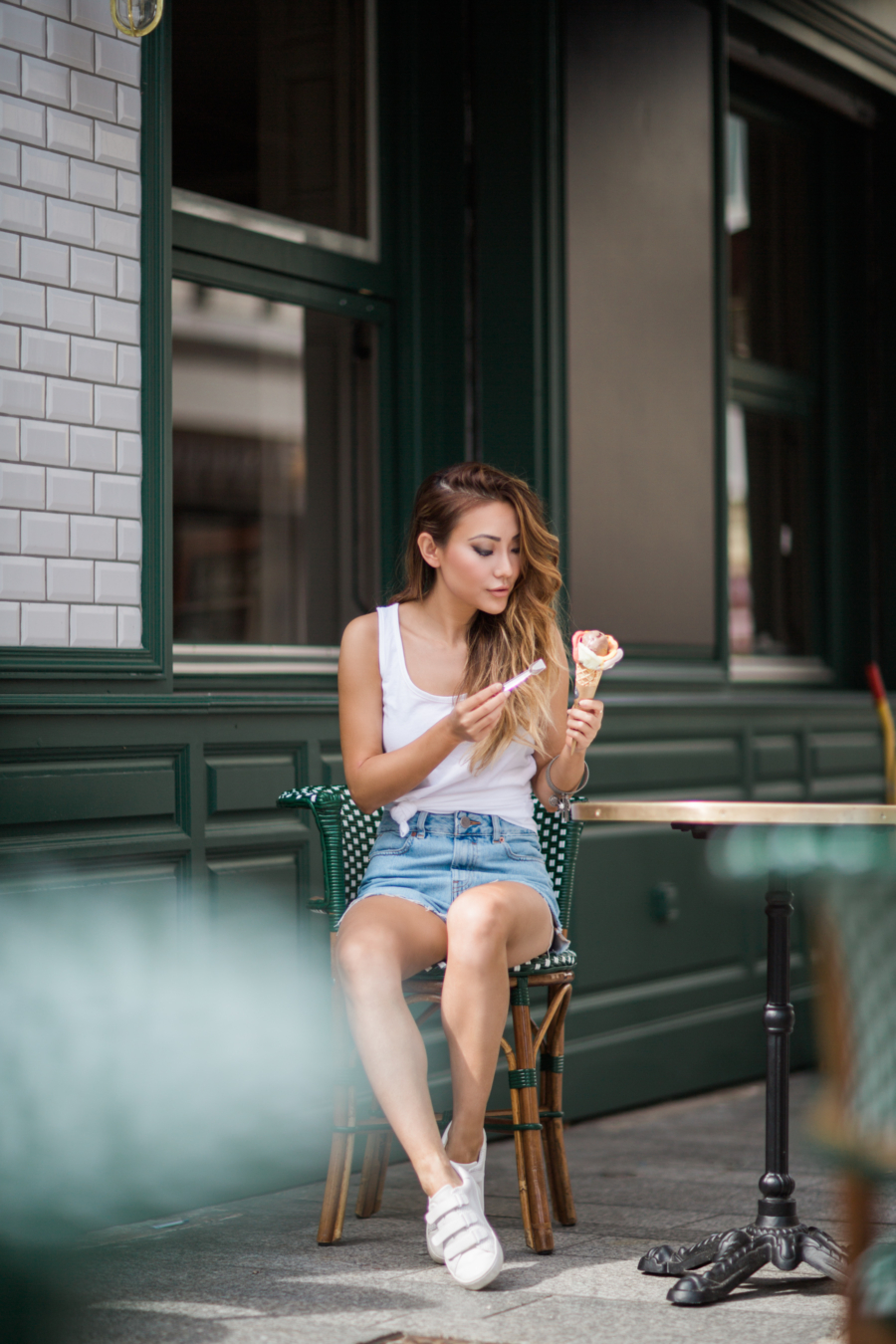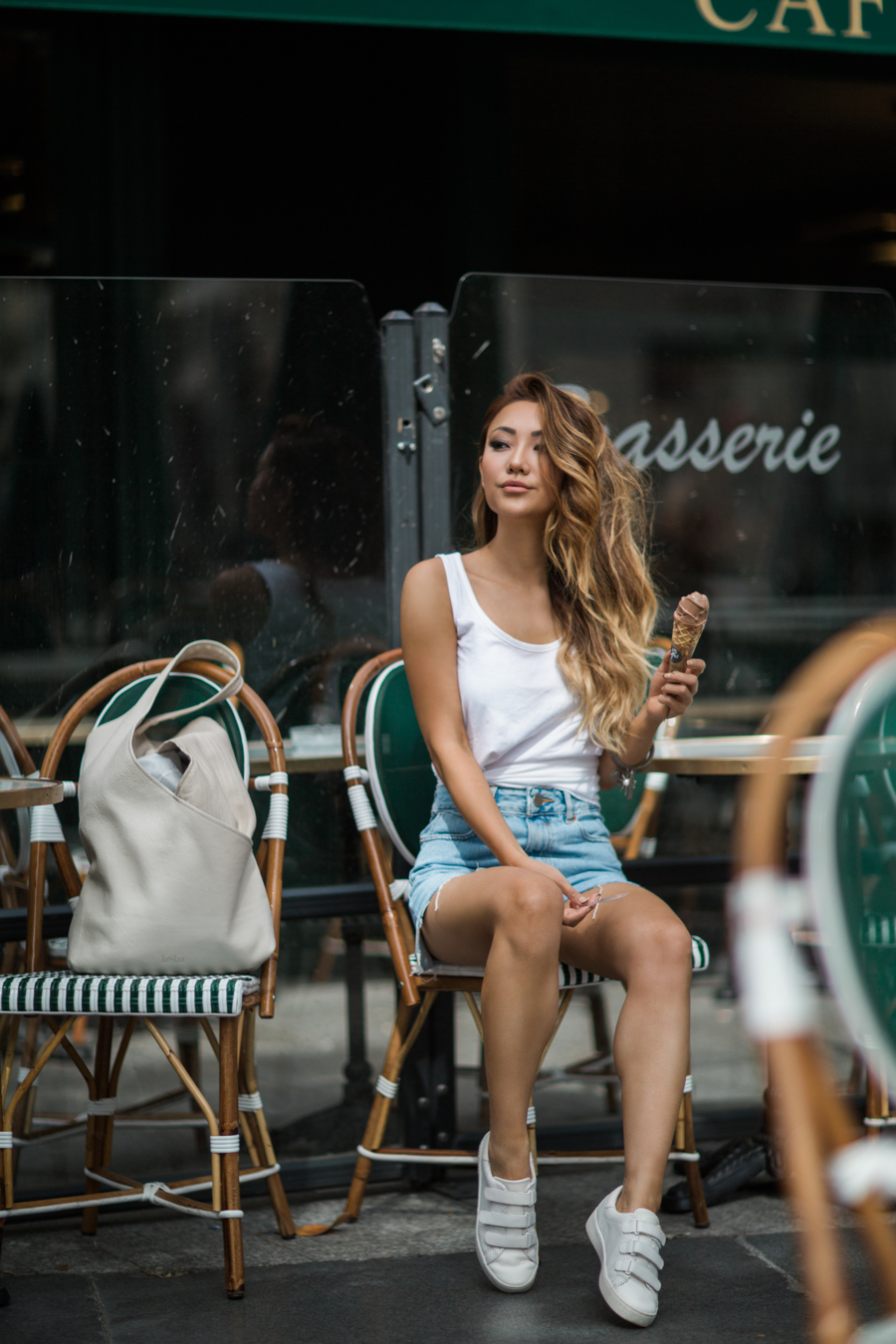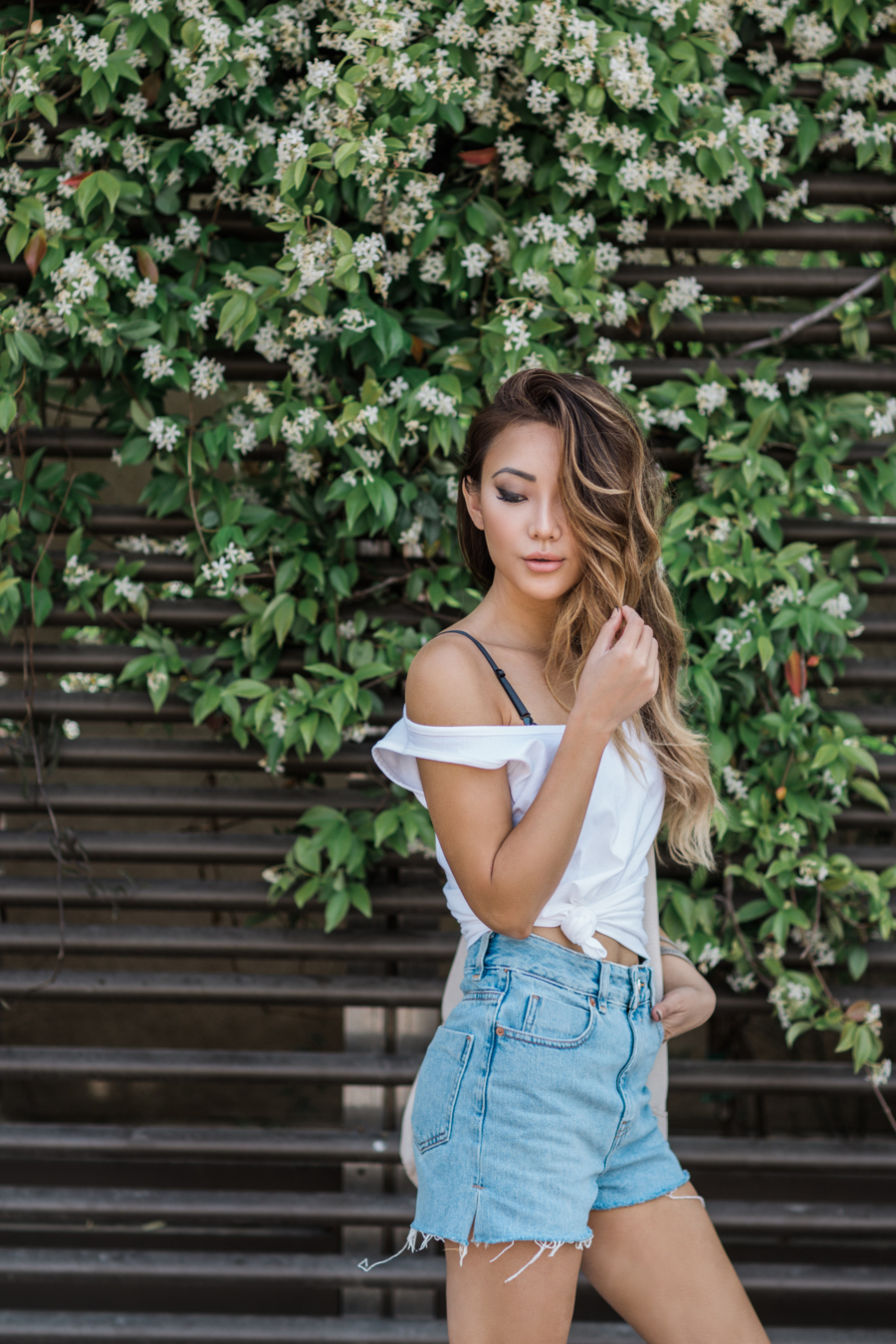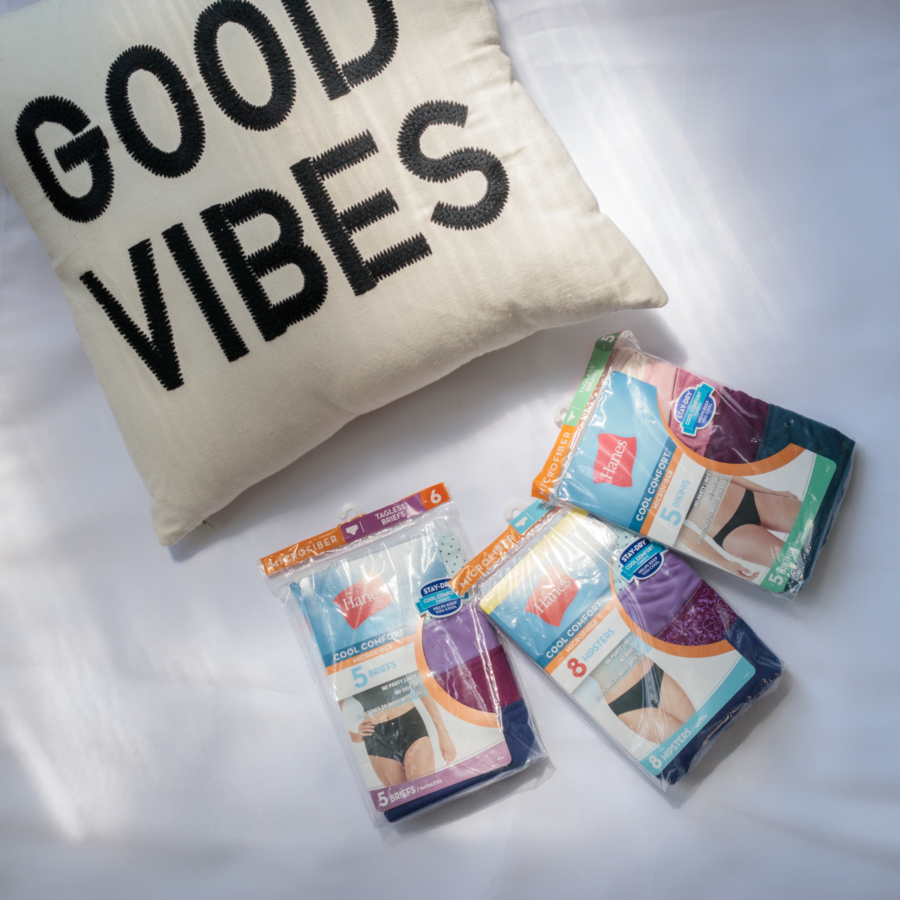 Nothing beats wearing something so cool and comfy they feel like second skin. Support and comfort is an underrated luxury–even more so when you're traveling.
When I was in Marseille, I wore the Comfortflex Fit Bra, the Cool Comfort Microfiber Panties, and Cotton Jersey Scoop Tank for a day of exploring and experiencing what the town has to offer. A classic white cotton tee is a wardrobe staple that will become especially handy in the summer. You can dress this up with an embellished blazer and statement jewelry. You can also wear it for casual days like I did, with a pair of denim cutoffs.
Never ever underestimate the power of wearing undergarments that feel so natural and free. Feeling good and looking good go hand in hand, and a chic outfit would go to waste if you're constantly fidgeting. There is nothing like little troublesome details like tags or worse, a wardrobe malfunction to ruin a perfectly good trip, or in my case, an amazing afternoon in Marseille. Traveling and exploring new places puts you in different situations, and it's such a game changer when you don't have to worry or be bothered by what you're wearing underneath.
With the latest fabric and innovations in design, Hanes ComfortFlex Fit Bras and Hanes Cool Comfort Microfiber Panties give you amazing support and ease of movement. Both are tag-free so you never have to have a moment of itch discomfort the whole day. Don't even worry about visible straps and lines, the ComfortFlex Fit Bras will save you from this fashion faux pas through its seamless silhouette design.  This bra also features ComfortFlex Fit, which is a smart sizing fabric that guarantees a perfect fit every time. The bra has convertible straps for maximum versatility (a must for travelers like me!) and it also has the trademark ComfortFlex Fit which is a 4-way stretch fabric, ideal for those days when you need an extra boost of support. The Hanes Cool Comfort Panties has a microfiber material which keeps you feeling fresh all day long. It also has a sleek fabric design that'll prevent any unsightly panty lines. I can attest that the feeling of being comfortable and supported is always the first step in looking stylish.
You can't look good if you aren't feeling good. And I guarantee you that Hanes will have you feeling refreshed and lively, even when you're constantly on-the-go.
*This post is sponsored by Hanes. All opinions are my own.