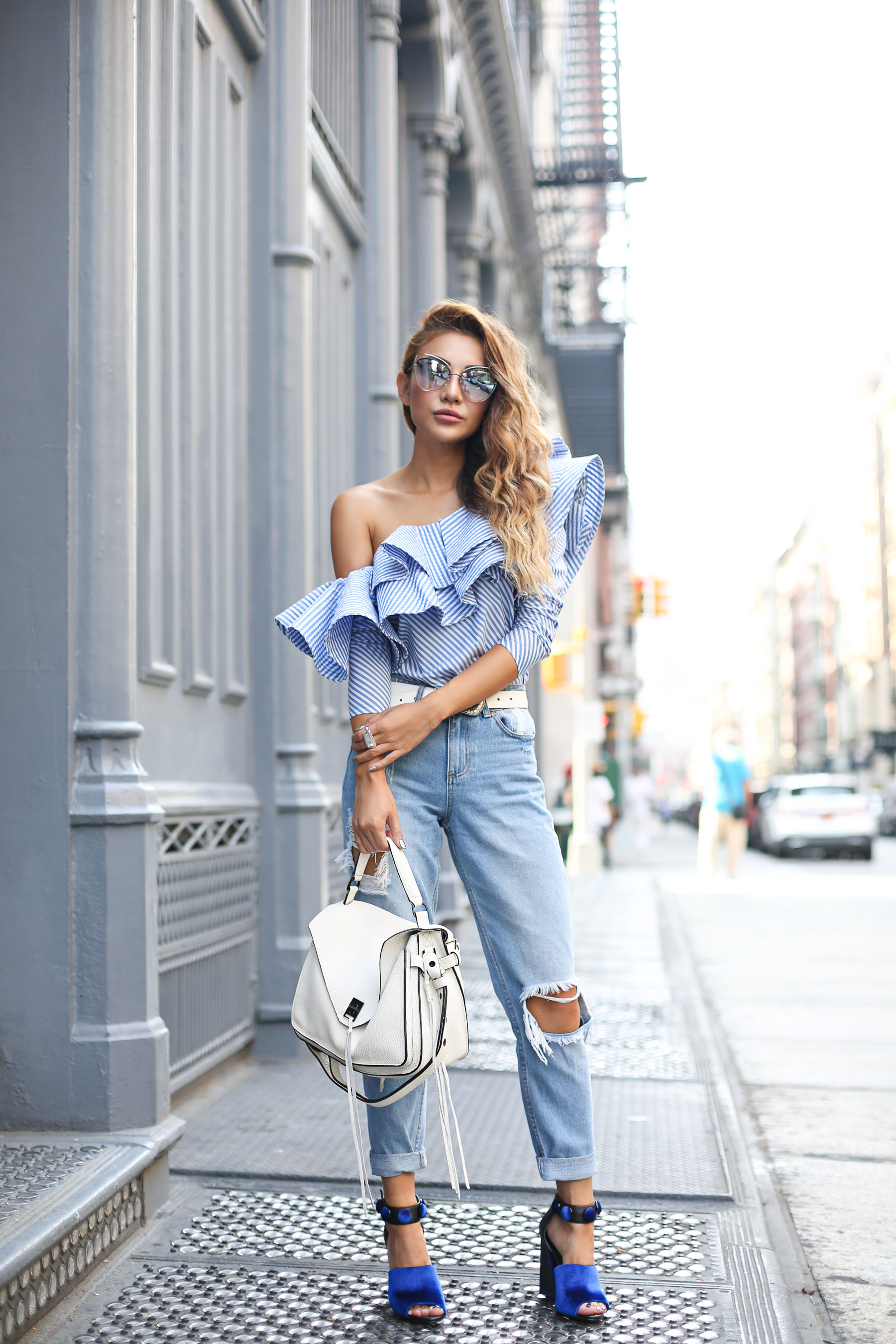 Top: Johanna Ortiz (very similar here, under $100 here and under $50 here) | Denim: (similar here) | Shoes: Jeffrey Campbell
…

…
Let's talk about the denim styles that'll be trending for this spring. Denim is classic and it's a staple in any girl's closet, but to really stand out, your denim game better be up to par and on point. Denim is one of those things that feels like it's always in because it can be renewed in so many different ways. How you like your denim can say a lot about your personality. Let's have a look at some of the top denim trends for this spring and see which one of these fits your personal style and your zodiac sign!
Wide-Leg
Photo by Scoridiana
For the casual chic who wants to feel free and unconfined, the wide leg jean is perfect.  This is a denim style great for someone who likes to move a lot or someone who's just into being comfy.  Try a high-waisted wide leg and get extra hippie chic; pair with a baby tee or a blousy top.  A Sagittarius would love this liberating denim style.
…

…
Patchwork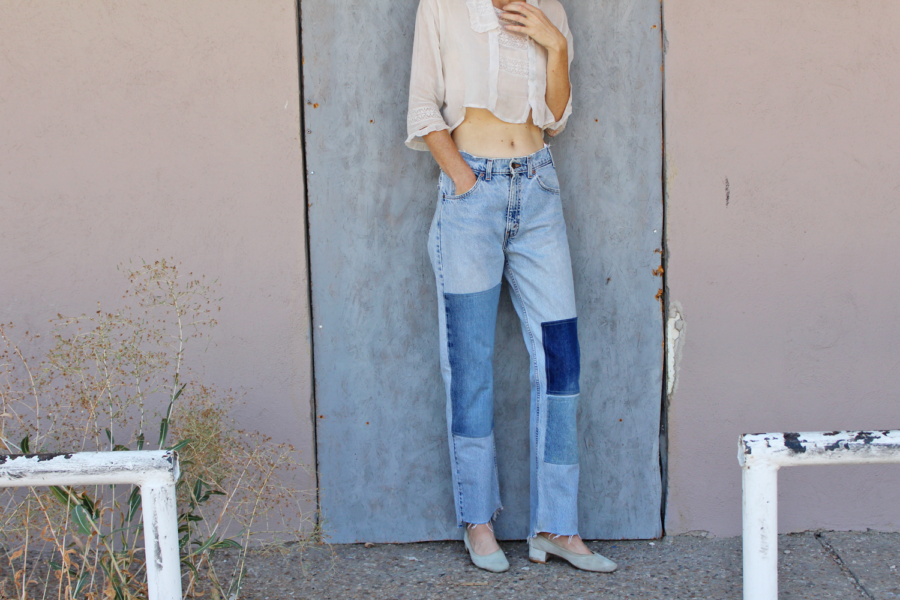 Photo by Lascruxes
If you are into being different, the patchwork denim style will get the job done.  This is for the girl who enjoys her unique sense of style and follows all the trends.  However, this is the same girl who will rock the fad with as much rebelliousness and individuality as anyone.  The patchwork denim trend is ideal for a Pisces.
…

…
Embroidered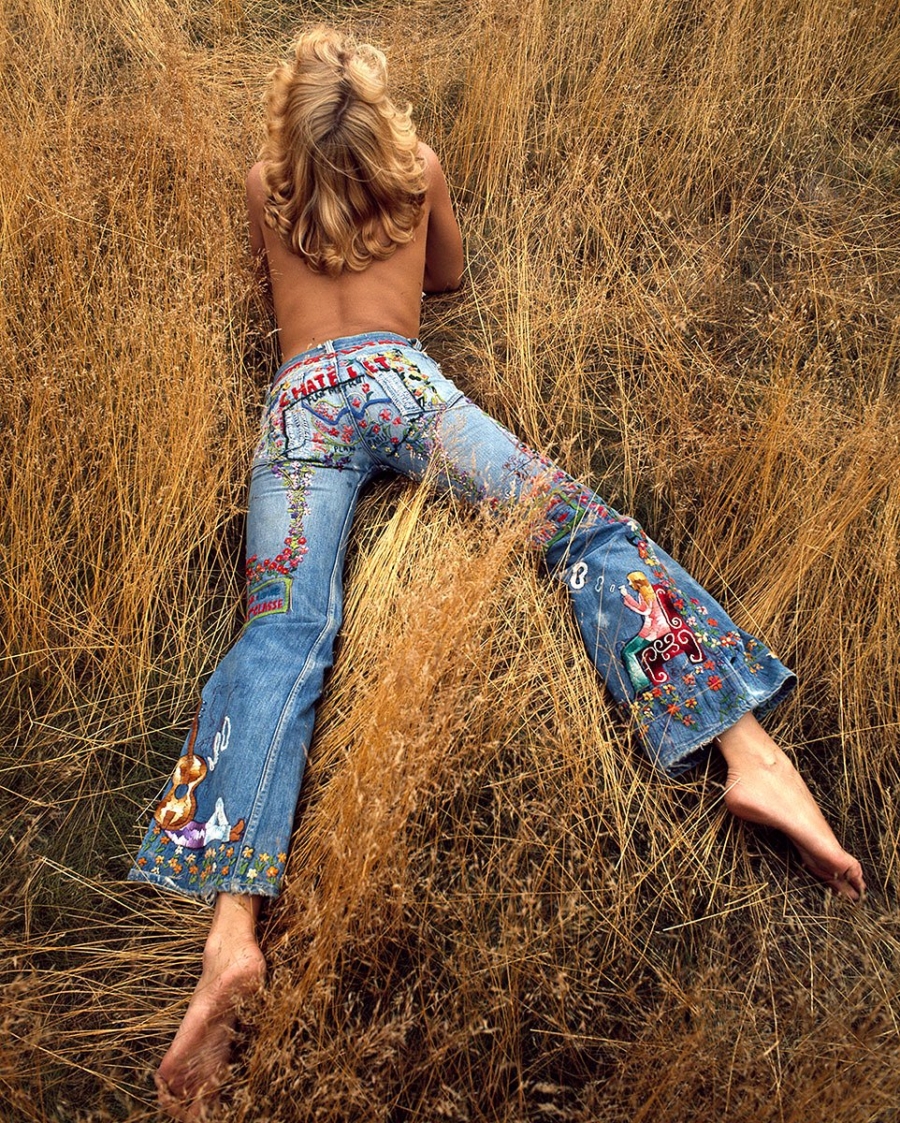 Photo by Pinterest
The detail-oriented spirit will be stoked to wear an embroidered denim.  After all, if the embroidery is spring inspired, it will be the ideal choice. Find a matching embroidered top to pull the look together and use accessories sparingly.  The embroidered denim is an accessory in and of itself.  This look could be extravagant which would suit a luxurious Taurus or very clean and subtle would be more of a shy Virgo style.
…

…
Cropped Straight-Leg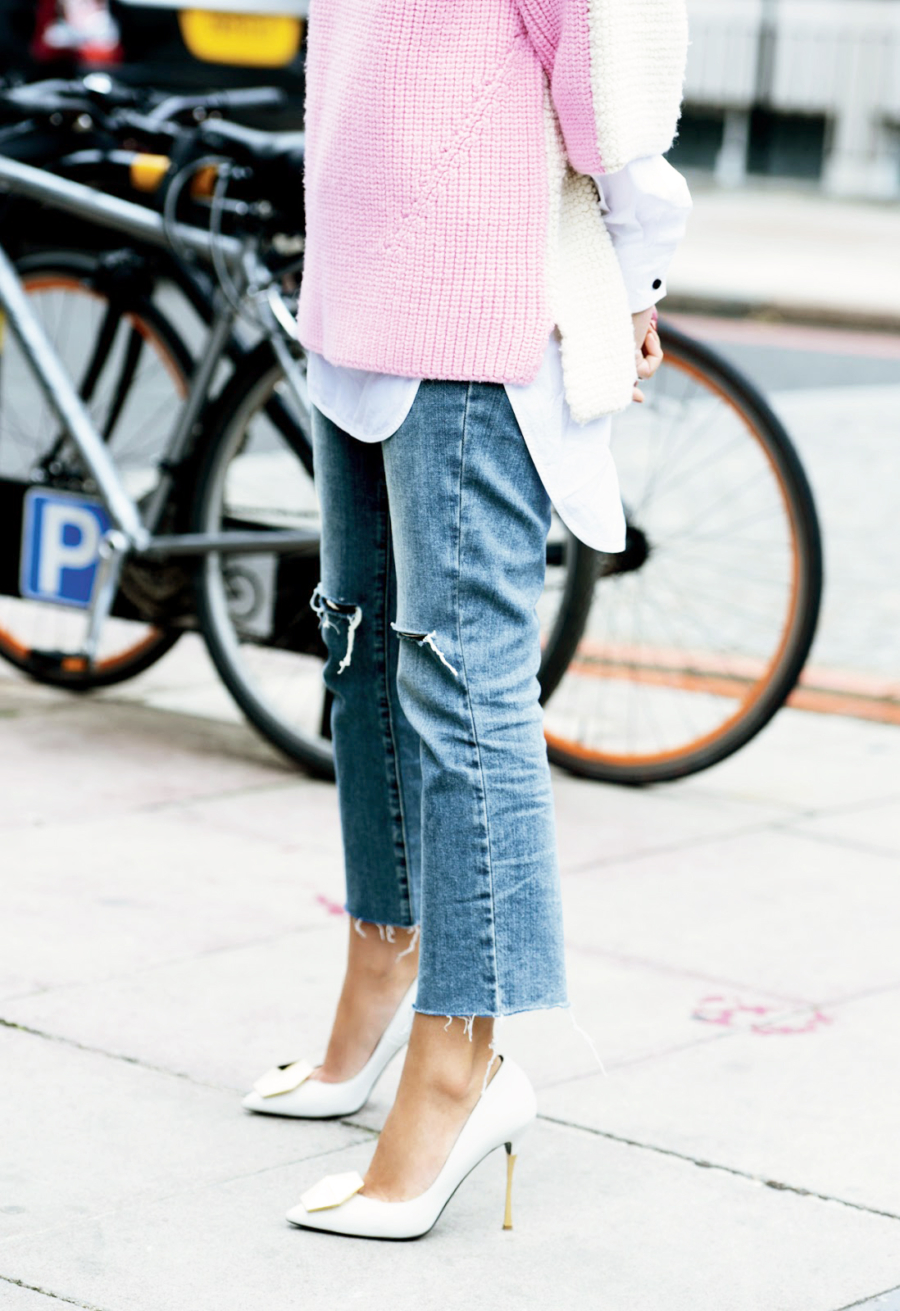 Photo by Pinterest
Among these denim styles, the cropped straight-leg is an old-school and comes from the 30s and was then revamped by the 80s; let this generation teach you a thing or two about the cropped straight-leg.  For a gal who's straight up classic, yet values her fashion sensibility, the cropped straight-leg is the winner.  It's cute enough to pair with sneakers and a bomber jacket which feels like a Cancer or elegant enough to dress up with a button up and heels for a Capricorn.
…

…
Stepped Hem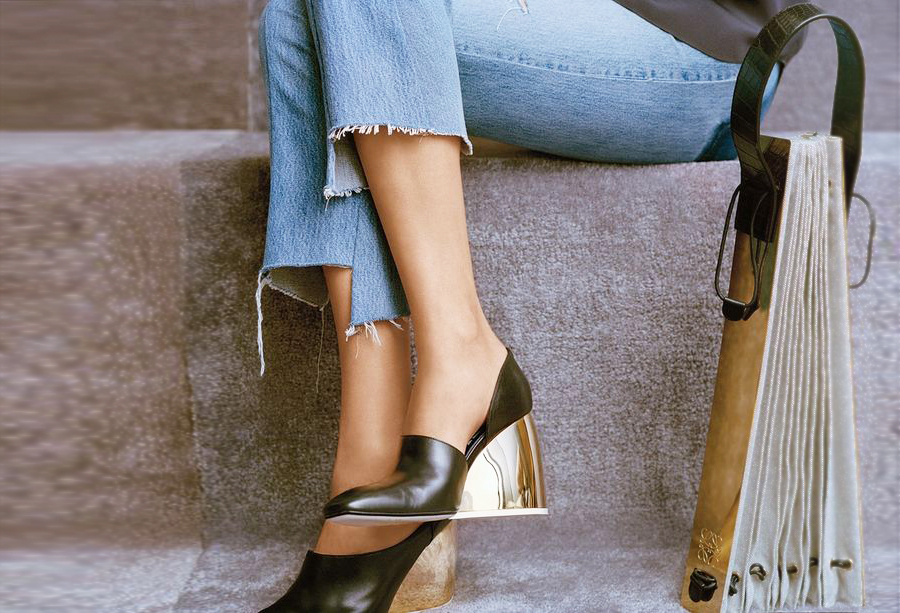 Photo by Pinterest
Don't take this denim trend lightly.  The jagged edge is what calls all the attention and yells fashion pioneer. It's the biggest thing this spring, but warning, it's not for everyone.  It will take a very special girl to feel comfortable rocking such an off-kilter look, but if anyone can pull that off, it's an Aquarius.
…

…
Two-tone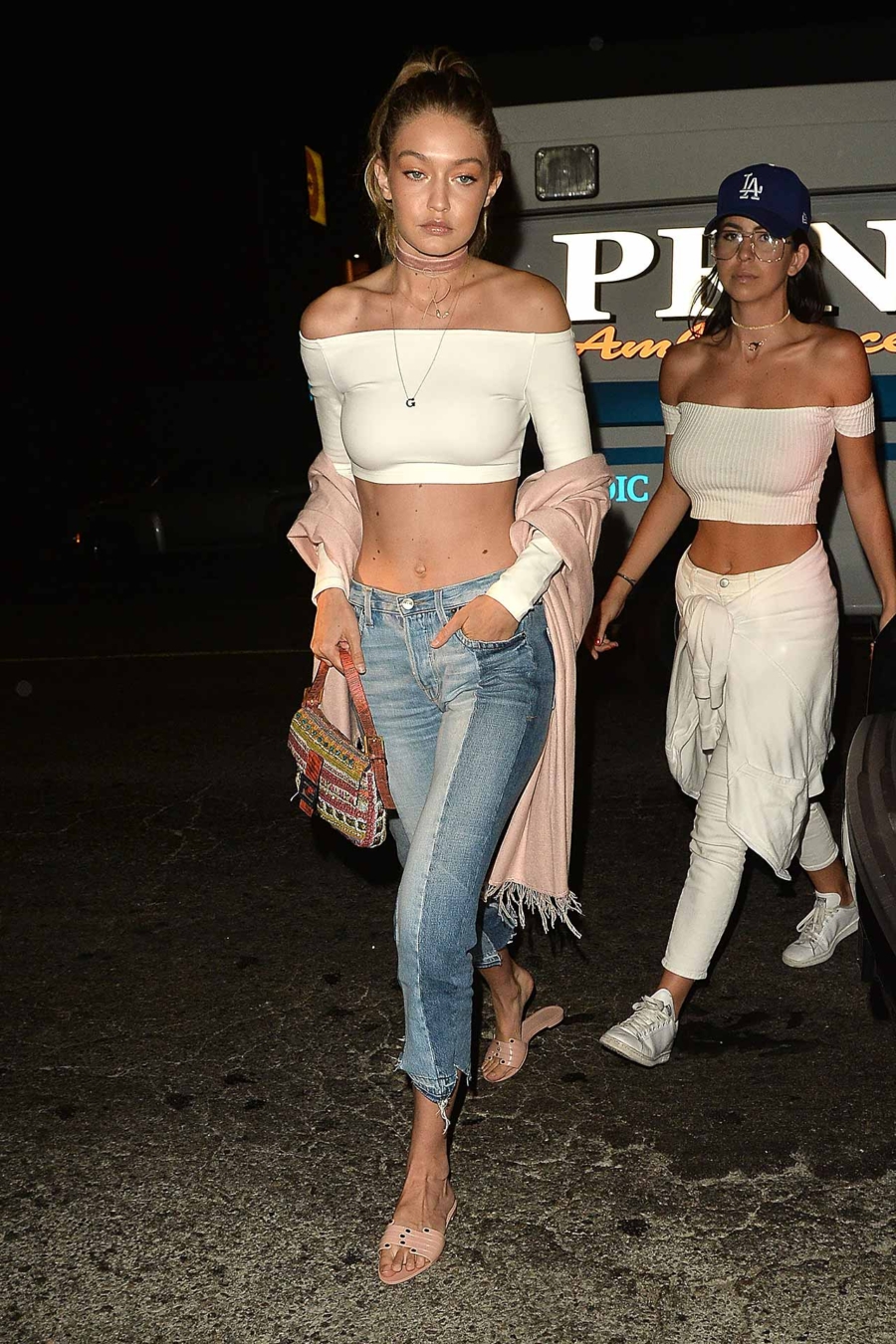 Photo by theJeansblog
The two tone trend is one for the fashionista this spring.  It will be everywhere and if you're into being the first on the block for any trend, go and get this jean pronto.  This is also for the woman who's a little indecisive; incorporating both the dark and light denim is the best of both worlds.  This could really speak to some Gemini soul or the ever-balancing act of Libra. Not only is this trend fun as a pair of denim but works great for a denim skirt as well (you can see how I personally styled that here). 
…

…
Embellished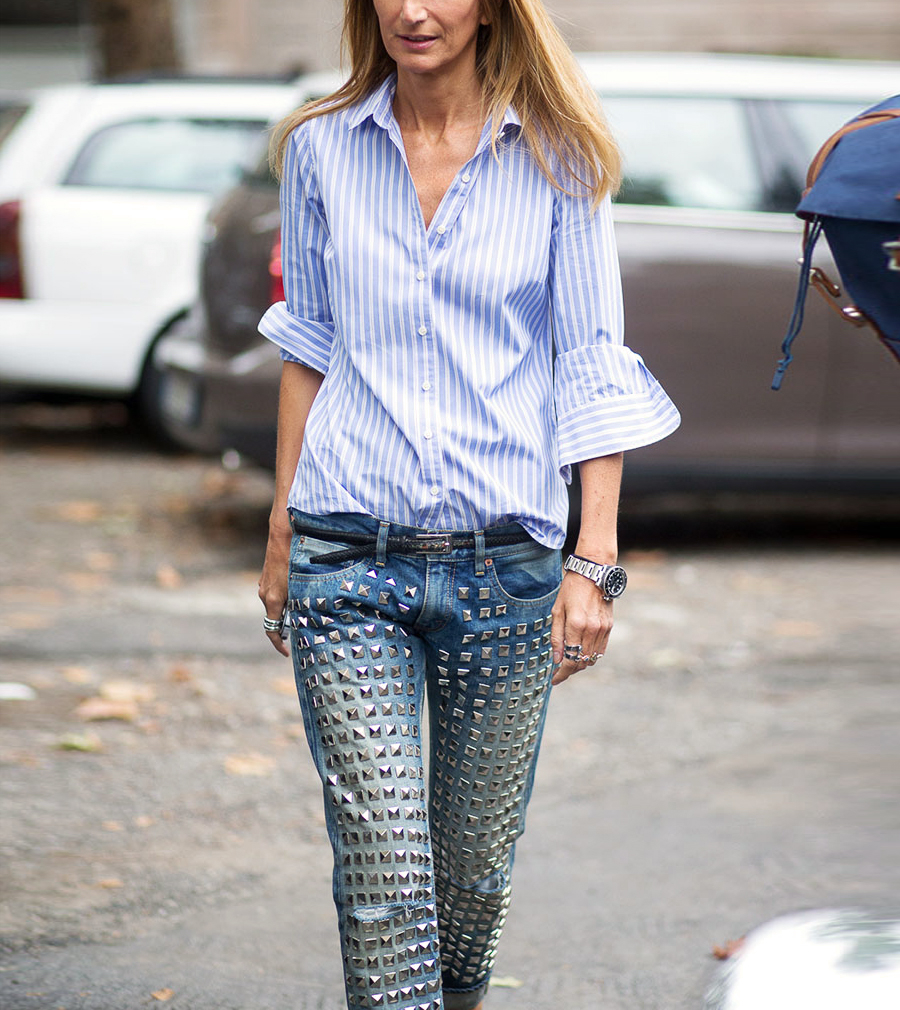 Photo by Fashionfav
For the woman who wants to be noticed, the embellished denim trend is your go-to look this spring.  There are a variety embellishments for these denim styles from pearls and studs, even patchwork and crystal beads.  All eyes will be on you.  The embellished denim is the entire look, so whatever else you pair with it must be super simple.  No other sign could pull off this look like a Leo.
…

…
Exposed Button Fly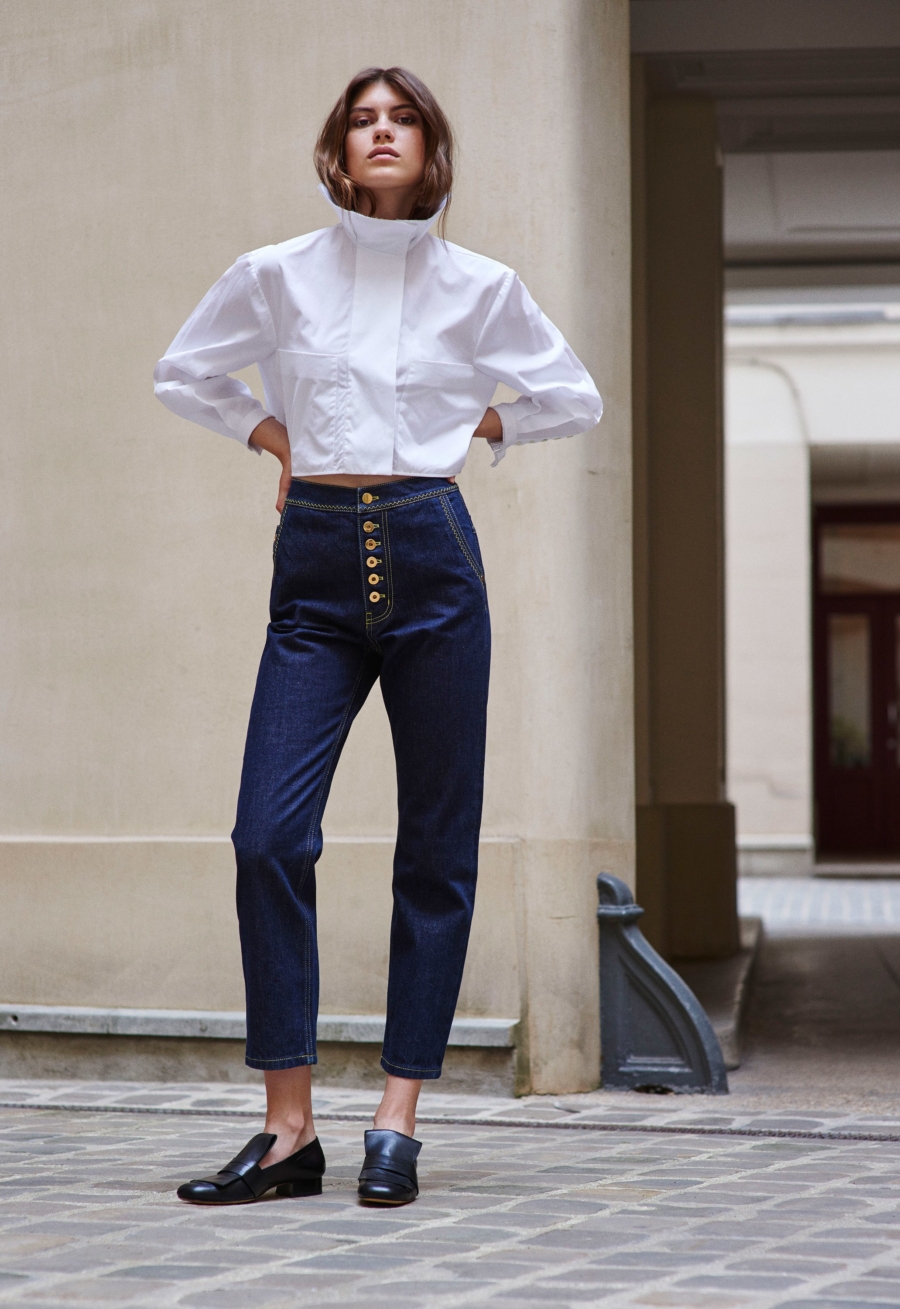 Photo by Vogue
This denim trend draws a different type of attention.  Of all the denim styles mentioned above, this one is vintage, indeed, but it's also very sexy when done right.  For the girl who isn't afraid of being a little adventurous, the exposed button fly is a great way to express that part of herself.  Wear baggy as in boyfriend style jeans or form-fitting and high-waisted.  The look suits both an active Aries or a lusty Scorpio.
…

…
I hope that you enjoyed discovering these denim styles. To be honest I didn't even know that there were so many. I would love to know what you think about these posts and if you guys are finding them helpful, then I will definitely do more in the future!
If you're looking for more Spring inspirations, check out these "7 Transitional Jackets You'll Want For Spring".