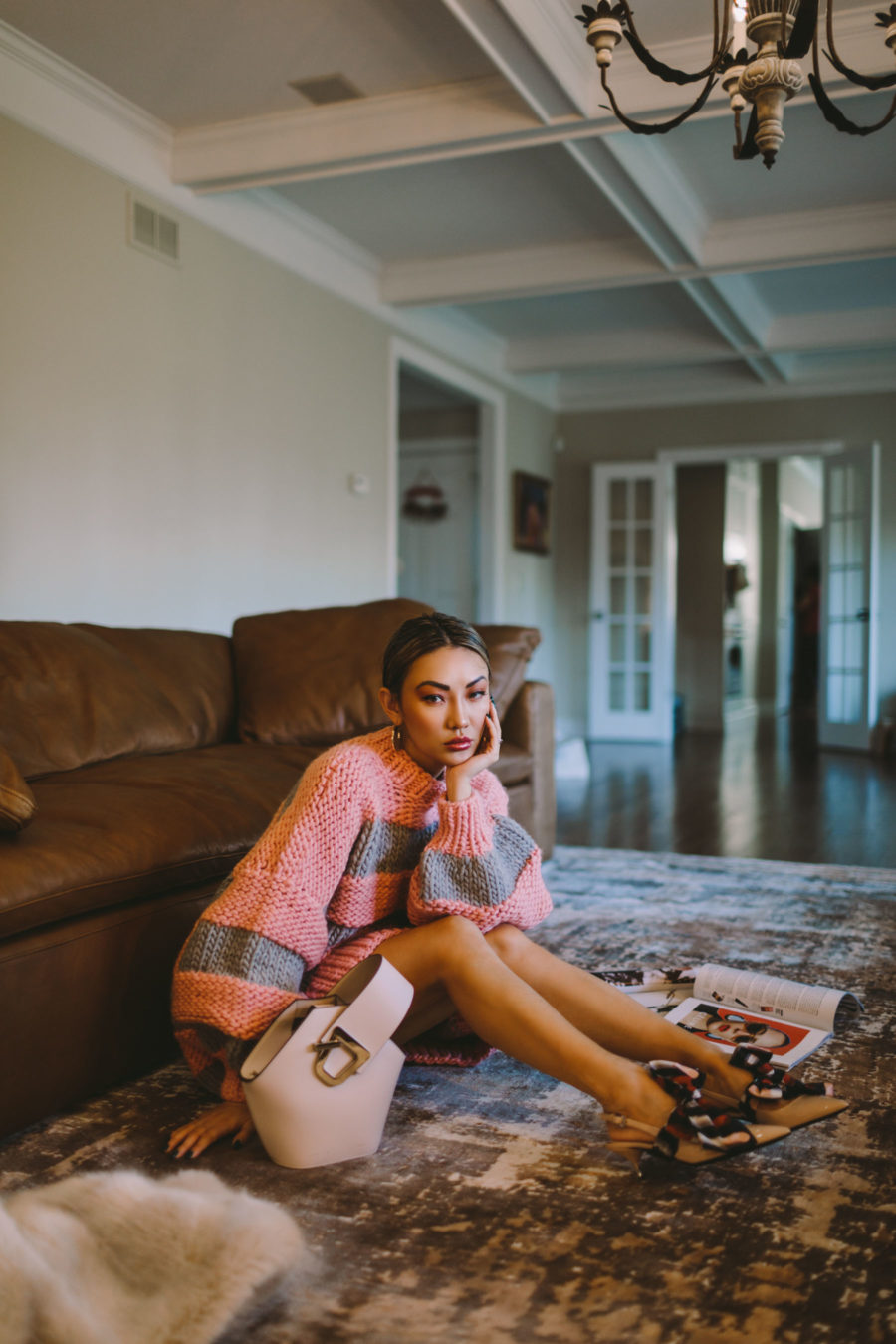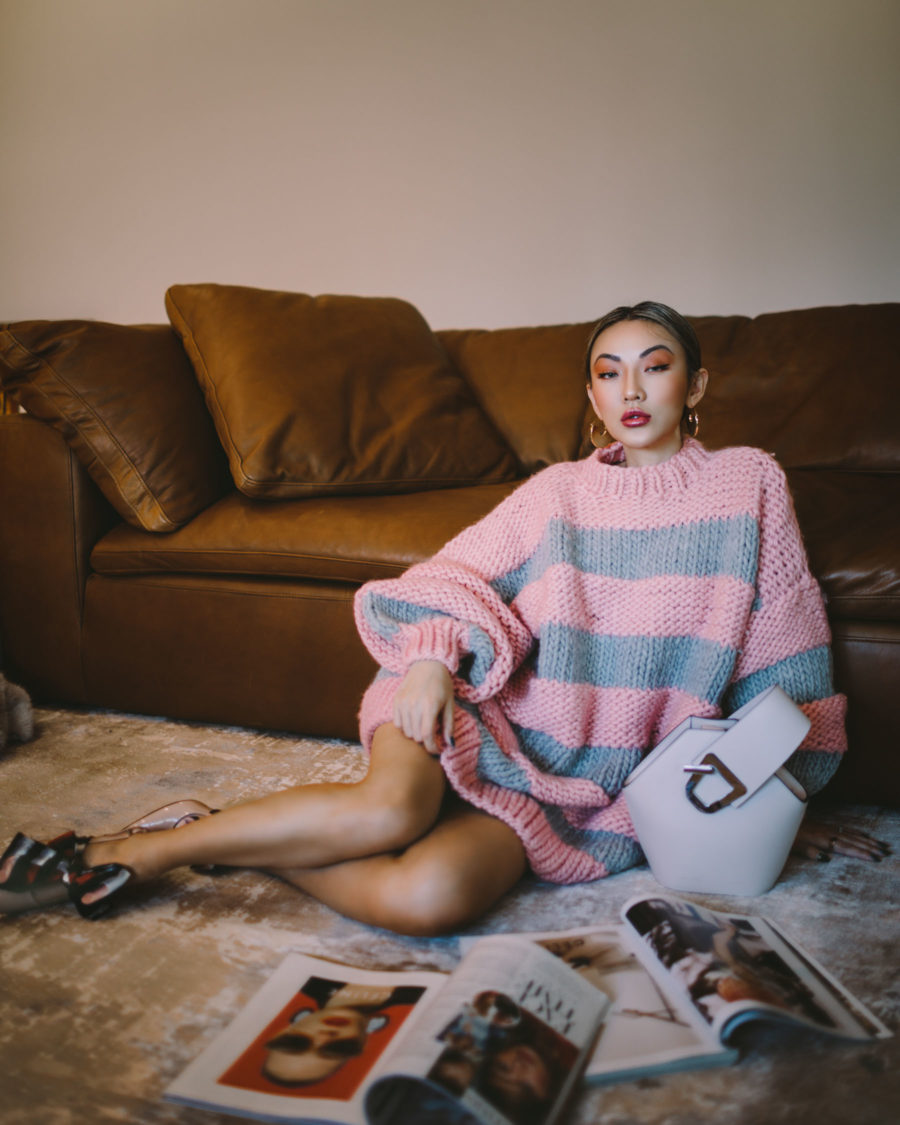 I Love Mr. Mittens Sweater | Danse Lente Handbag (Moda Operandi EXCLUSIVE) | Prada Heels
I
t may feel like fall is just getting started, but it's never too early to get your eyes on next season's top trends. To me, that has always been one of the beauties of working in fashion – getting a head start on what's up and coming before everyone else. It used to feel impossible to get access to trends spotted right off the runway, but not so much anymore with boutiques like
Moda Operandi
. If you've ever wondered where I get all my new season looks from – or hidden fashion week gems, it's most likely
Moda Operandi
.
…

…
There are two main reasons I love shopping at Moda Operandi, and the first is that they host online trunk shows, which allow you to shop complete designer collections before they hit the stores. That means you can pre-order pieces right off the runway and secure your size in advance. The best part is, you only have to pay half up front – and the remaining amount once you receive your order. And yes, everything is returnable if you change your mind. Moda Operandi also stocks items for immediate purchase. I love the luxury experience even though it's purely digital.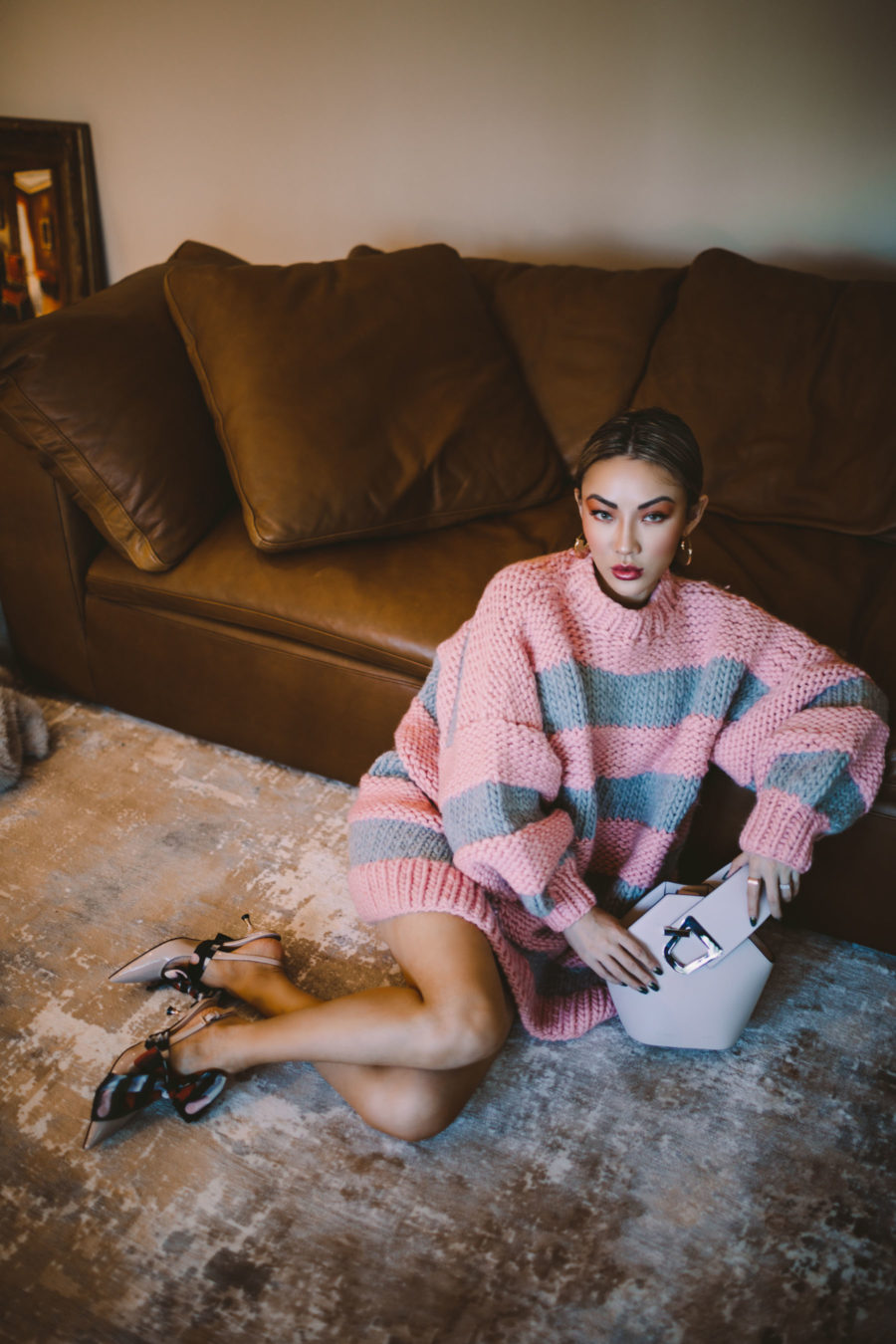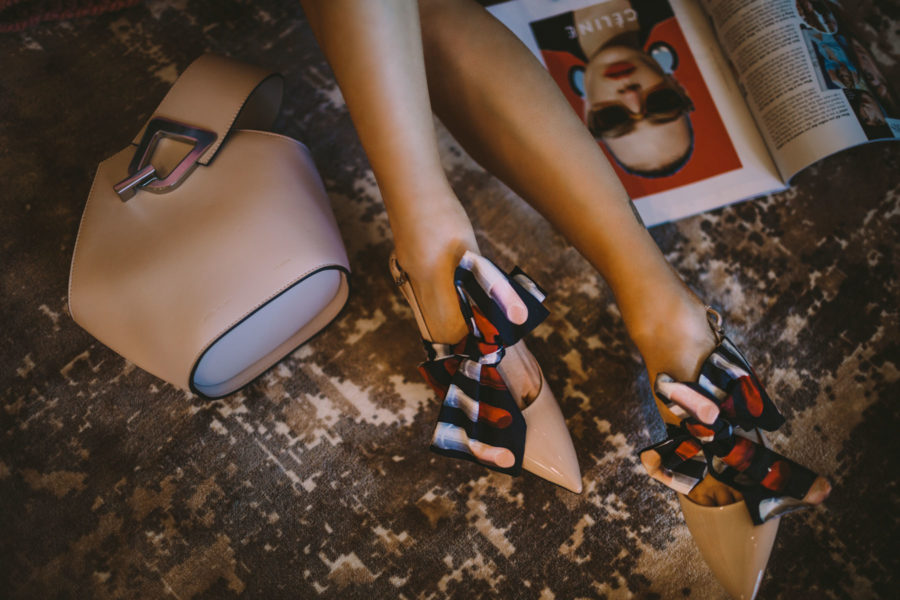 The ability to shop by designer and curated edits selected by the team makes shopping so much easier. To give you guys an idea of just how seamless the experience is, I wanted to share 5 winter trends I have my eyes on, which I pulled directly from the site!
Statement Knits
Chunky knits may always be on trend for winter but this season's new wave of color blocked styles and funky fairisle prints take sweaters to another level. I love this super cozy one!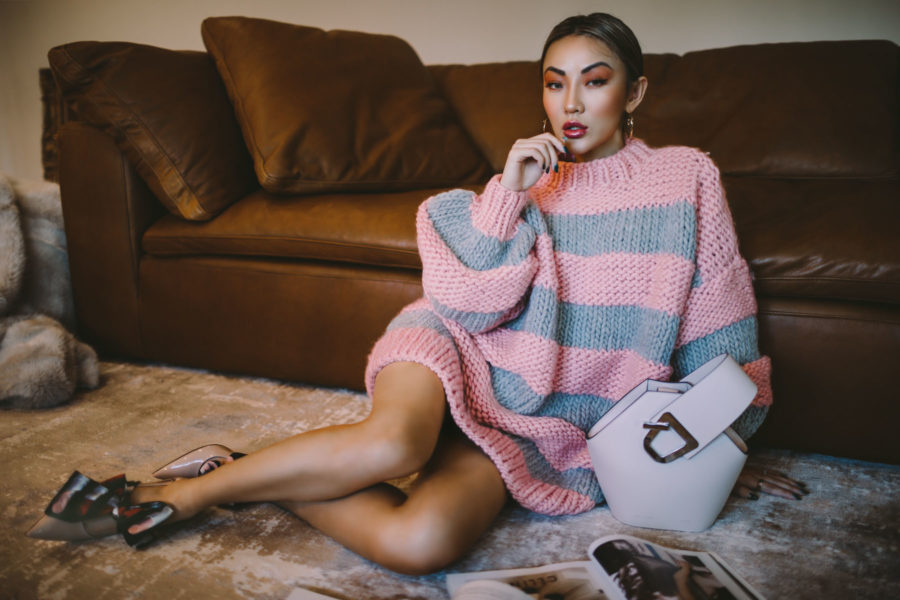 Pair them with skirts or jeans and layer them over dresses for a fresh winter ensemble.
…

…
Animal Prints that Aren't Leopard
We all know animal prints are having a huge moment especially leopard. And while leopard will always be a classic, get ready to replace it with tiger or zebra stripes. I'm obsessed with these two prints in classic, sophisticated cuts from skirts to coats and dresses.
…

…
Snazzy Holiday Dresses
If there's one thing I'm looking forward to next month, it's showstopping party dresses. I know I always talk about pieces that turn heads, but I don't think anything will dazzle bystanders like winter's top dresses. Think disco ball minis, larger than life sleeve detailing, and an overload of sequins. There's no such thing as too much!
…

…
Tweed
Finally, tweed is the perfect way to add a touch of heritage chic to your winter looks. Seeing how doubling up on your coats this upcoming season will be huge, step up your texture game with a tweed outerwear piece. It looks great paired with denim or leather.
…

…
What winter trends do you have your eyes on?
moda operandi