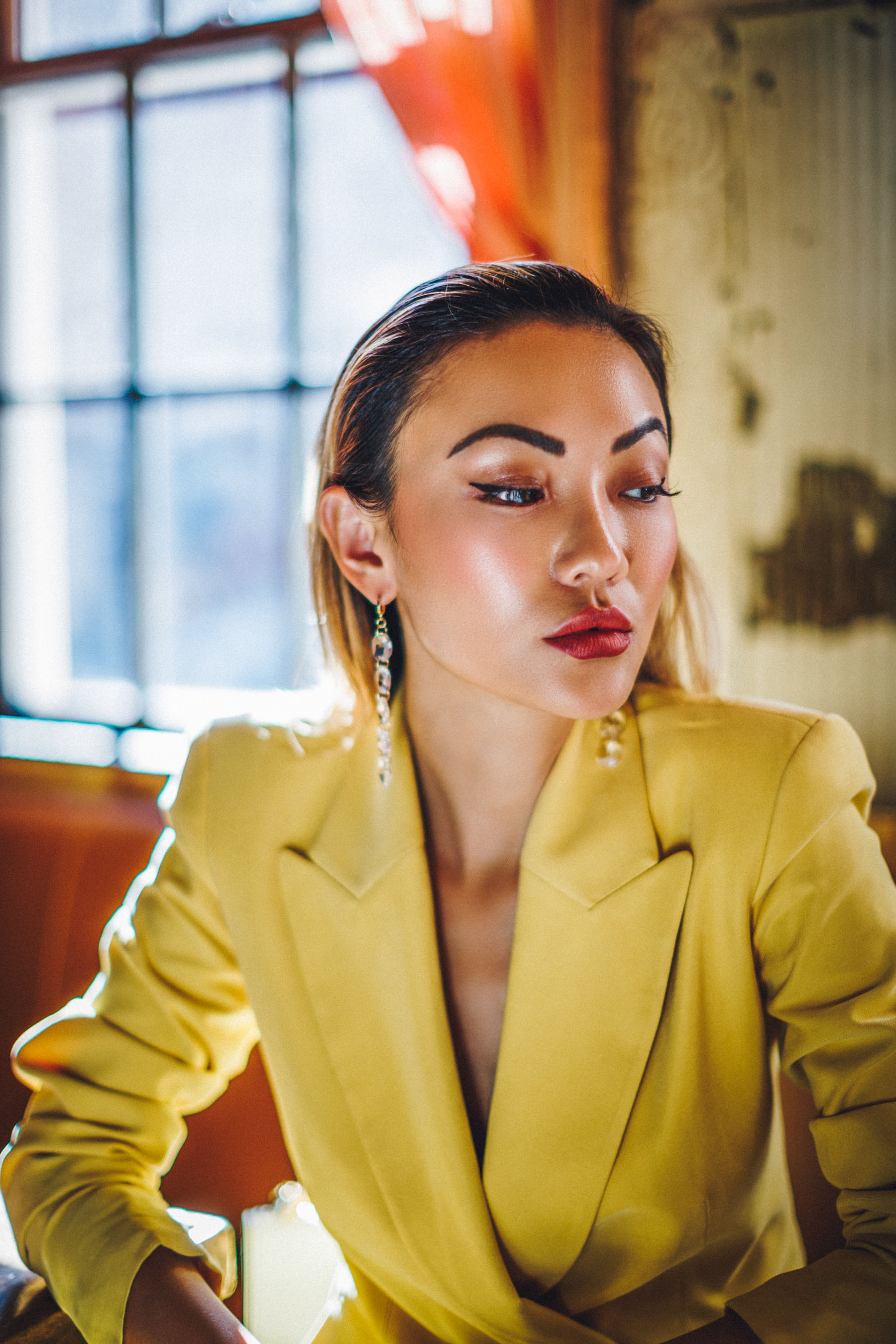 Jessica Wang is a top NYC fashion blogger and Chinese-American digital influencer based in New York City. Since launching NotJessFashion in 2014, she's amassed a global fanbase of over 1 million with a deep impact on the Asian-American population.
With her daring style and breathtaking imagery that are relatable without compromising editorial worthiness, she's become an expert in digital storytelling, which is evidenced on NotJessFashion, where she regularly shares fresh style content and captures publication-worthy moments that speak to others on a personal level.
Jessica utilizes her unique styling aesthetics as a fashion statement to empower others to be daring and confident in pursuing a fulfilling and fashionable life. She is constantly challenging new trends and exploring ways to make fashion fun and wearable for every occasion. It is her exceptional ability to mix high street with luxury fashion brands that makes her so personable and relatable. And that coupled with her strong influence as a Chinese-American blogger has awarded her a wide range of work and features across prestigious brands and publications.
Notably, she starred in Make Up For Ever's nationwide campaign "BLEND IN. STAND OUT." in 2017 and graced a 4-page spread in People's Stylewatch. She's also regularly tapped by fashion's biggest names including Burberry, Dior, Bulgari, Coach, David Yurman, Omega, and YSL among others to execute full-scale creative projects that resonate across various platforms.
Today, NotJessFashion has become a one-stop destination for aspirational fashion and lifestyle content that's elevated yet accessible.
Message me by filling out this form or email me directly at jessica@jessicawang.com
back to Jessica Wang – a top Asian American NYC fashion blogger